The 1998-born Justin Holiday is a basketball player who began his professional journey in 2011 and is currently with the Dallas Mavericks of the NBA.
He was an integral part of the Washington Huskies, with whom he played from 2007 to 2011.
As of 2023, Justin plays for the Dallas Mavericks and is known as a solid two-way player, a good shooter from the corner, and can run the court in transition.
He bounced with several NBA teams and their G League affiliates before landing with the Hawks in 2022.
Holiday was part of the Golden State Warriors when they defeated the Cleveland Cavaliers in the 2015 NBA Finals.
Let's go further in the article to know the nitty & gritty about other perspectives of Justin's life; first, glance at quick facts.
Quick Facts
Full Name
Justin Alaric Holiday
Known As
Justin Holiday
Nickname
The Fireman
BirthDate
April 5, 1989
Age
34 Years Old
Birthplace
Mission Hills, California, United States
Current Residence
Atlanta, Georgia, United States
Father's Name
Shawn Holiday
Mother's Name
Toa Holiday
Siblings
Aaron Holiday (Brother), Jrue Holiday (Brother), Lauren Holiday (Sister)
Nationality
American
Marital Status
Married
Girlfriend
Shekinah Grace Holiday (M. 2013-Present)
Children
One Daughter
Built
Athletic
Sexual Orientation
Straight
Eye Color
Dark Brown
Hair Color
Black
Height
6 ft. 6 in/1.98 m/198 cm
Weight
180 lbs./82 kg
Ethnicity
Afro-American
Zodiac Sign
Aries
Religion
Christianity
Profession
Professional Basketball Player
Education
Campbell Hall School, University Of Washington
NBA Draft
2011 Undrafted
Awards & Achievements
NBA Champion (2015)
Playing Career
2022-Present
Association

Okapi Aalstar (2011-2012)
Idaho Stampede (2013-2013)
Philadelphia 76ers (2013)
Szolnoki Olaj (2013–2014)
Golden State Warriors (2014-2015)
Santa Cruz Warriors (2014)
Atlanta Hawks (2015-2016)
Chicago Bulls (2016)
New York Knicks (2016-2017)
Memphis Grizzlies (2019)
Indiana Pacers (2019-2022)
Sacramento Kings (2022)
Atlanta Hawks (2022–2023)
Dallas Mavericks (2023–Present)

Position
Shooting Guard/Small Forward
Jersey Number
#0
Salary
819K
Net Worth
$1-$5 Million
Social Media
Instagram, Twitter, Facebook
Last Update
December 2023
Early Life & Education
Early Life
Justin Holiday was born Justin Alaric Holiday on April 5, 1989, to his father, Shawn Holiday, and mother, Toya Holiday.
His parents played collegiate basketball at Arizona, where his mother, Toya, was named Pac-10 Player of the Year in 1982.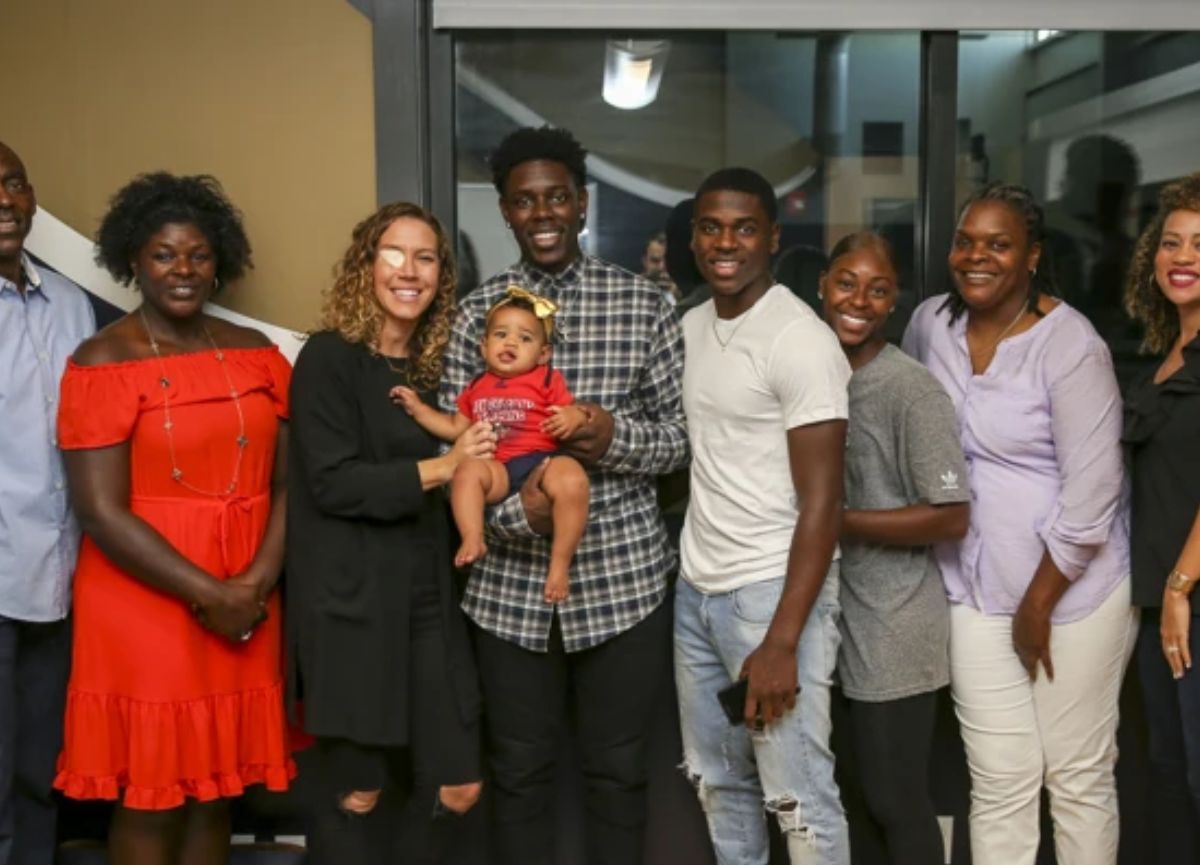 He grew up with his three younger siblings. Two brothers (Aaron Holiday & Jrue Holiday) followed in his footsteps and became NBA players, while his younger sister played basketball at UCLA.
Education
Talking about his education, Holiday attended an independent, coeducational day school in Studio City, California, named Campbell Hall School.
After an incredible high school career, he attended the University of Washington and played for the Washington Huskies from 2007 to 2011.
He did not get much play time in his freshman season at Washington and played just 19 games.
However, his playtime, role, and production hiked as a sophomore.
Holiday's junior year went even better, having been named to 2010 Pac-10 All-Defensive Team.
In his senior year, he was named the co-captain of the Huskies.
Career
Even though his college career went well, Holiday went undrafted in the 2011 NBA Draft.
Consequently, he signed with Okapi Aalstar of Belgium on August 4, 2011, for the 2011-12 season.
Holiday joined the Cavs for the 2012 NBA Summer League in July 2012 and signed in October 2012, only to be waived nine days later.
Two days later, Portland Trail Blazers claimed off Holiday but was waived on October 27.
He then signed with the Idaho Stampede (2012–2013), Philadelphia 76ers (2013), and Szolnok (2013–2014.)
In 2014, he signed with Golden State Warriors, with whom he won the 2015 NBA finals.
After that, Justin was signed by several teams, including Atlanta Hawks (2015–2016), Chicago Bulls, New York Knicks, Memphis Grizzlies, Indiana Pacers, and Sacramento Kings.
He recently, in 2023, signed with the Dallas Mavericks after reaching a contract buyout agreement with Houston.
Awards & Honors
The former shooting guard for the Atlanta Hawks has been active in the professional basketball scene for quite a while, garnering several awards and honors.
Some of his most notable career highlights are mentioned below.
NBA champion (2015)
Hungarian Cup winner (2014)
Hungarian League champion (2014)
NBA D-League All-Defensive Second Team (2013)
All-NBA D-League Third Team (2013)
Belgian Cup winner (2012)
Pac-10 All-Defensive Team (2010)
Net Worth & Contracts
Net Worth
Justin Holiday has garnered a net worth of $1-$5 million as of 2023 from his professional basketball career.
In addition to his regular salaries, he also earns well through his brand deals.
However, he has not revealed his promotional partnerships except for Zensah and Nike.
Similarly, according to some sources, he earns around $500k per year from his sponsorships.
Contracts
On October 1, 2012, Holiday signed a $473,604 one-year entry-level contract with the Cleveland Cavaliers.
After that, he signed two years $836,232 contract with the 76ers, including an average annual salary of $418,116, on April 1, 2013.
This contract concluded in 2013, after which he signed a few small contracts before hitting the jackpot when the Chicago Bulls signed him in a two-year deal worth $9 million.
The contract came with a $4.5 million average annual salary and $9 million guaranteed at signing.
He is inked on a three-year $18.01 million contract with the Hawks which he signed on November 22, 2020, with the Indiana Pacers.
After four days of being traded to Houston from the Hawks on Feb 9, 2023, Houston waived him, leaving behind $6.29 million in dead cap.
However, after two days of being waived, Dallas signed him on Feb 15, 2023, for the rest of the season, worth $819K.
Wife, Children & Social Media
The former Atlanta Hawks shooting guard Justin Holiday has been married to Shekinah Holiday since 2013.
Shekinah was an athlete, too, and participated in track and field at her college for Northwestern State Demons.
She has an incredible collegiate career finishing in the top five in eight meets during her freshman year.
Her sophomore year went even better. She participated in seven meets as a distance runner with three top-10 finishes.
Justin and Shekinah dated for six years before finally tying the knot. Together they have a daughter who was born in November 2017.
Justin has a massive social media following. He is active mainly on Instagram, Twitter, and Facebook.
Instagram – 269K Followers
Facebook – 7.7K Followers
Twitter – 30.5 K Followers
He posts about his professional career on all these handles. Besides that, you can find only a few pictures of his wife and daughter on the platforms.
Trivia
Justin Holiday is the brother-in-law of the United States women's national soccer team player Lauren Holiday.
His mother, Toya, was named Pac-10 Player of the Year in 1982.
Justin's deal with the Hawks reunited him with his brother Aaron, who signed with the Hawks as a free agent.
Popularity Graph
Justin is still an active NBA player on the field, from which we can tell about the high fluctuation in his graph.
The graph illustrates the search rate for the past 12 months.
Frequently Asked Questions (FAQS)
How big is Justin Holiday?
Justin Holiday is quite extensive, standing 1.98 meters. He has an excellent wingspan of 7 ft. (2.11 m.)
Are there 3 Holiday brothers in the NBA?
Yes. All three Holiday brothers are in the NBA and are the best NBA sibling trio.
How much did Justin Holiday sell his house for in Indianapolis?
The NBA champion Justin Holiday sold his renovated home in Indiana for $2.3 million, Fishers mansion in 2021.