In the world of freestyle skiing, Kelly Sildaru is a star in the making. At the young age of 19, she is her home country Estonia's most famous sportsperson.
Kelly is now a five-time champion of the Winter X Games and a youth Olympics gold medalist. She has a lucrative career and a huge fan base.
And did you know, the queen of freestyle skiing was first discovered on Youtube?
Kelly discovered skiing at the age of two when her father bought some ski equipment for himself. Since then, her life has been full of competitions, training, and travel.
Along with Kelly, her father and young brother Henry are also in this sport. Kelly and Henry are doing very well for their age, but they still have a long way to and mature as athletes.
In this article, we will explore Kelly's career and her personal life. Let's start with some quick facts about her.
Kelly Sildaru: Quick Facts
| | |
| --- | --- |
| Full Name | Kelly Sildaru |
| Nick Name | N/A |
| Age | 21 years old |
| Birthdate | February 17, 2002 |
| Birthplace | Tallinn, Estonia |
| Residence | Tallinn, Estonia |
| Mother | Lilian Talving |
| Father | Tõnis Sildaru |
| Siblings | One younger brother, Henry Sildaru |
| Nationality | Estonian |
| Ethnicity | Estonian |
| Married | No |
| Children | No |
| Height | 170 cm (5 ft 7 in) |
| Weight | N/A |
| Hair Color | Blonde |
| Eye Color | Blue |
| Shoe Size | N/A |
| Profession | Freestyle Skier |
| Status | Active |
| School | Tallinn German gymnasium |
| Partner | N/A |
| Net Worth | $1million – $5million |
| Hobbies | Surfing, Golfing, Reading |
| Salary | Under Review |
| Social Media | Instagram, TikTok, YouTube |
| Ski Merch | Pants, Googles, Helmet |
| Affiliations | Faction Skis |
| Last Update | November, 2023 |
Kelly Sildaru: Before the Fame
Kelly was born in Tallinn, Estonia's capital city. Her parents are Tõnis Sildaru and Lilian Talving.
Her birthdate is February 17, 2002. She also has a little brother Henry who is another Ski prodigy.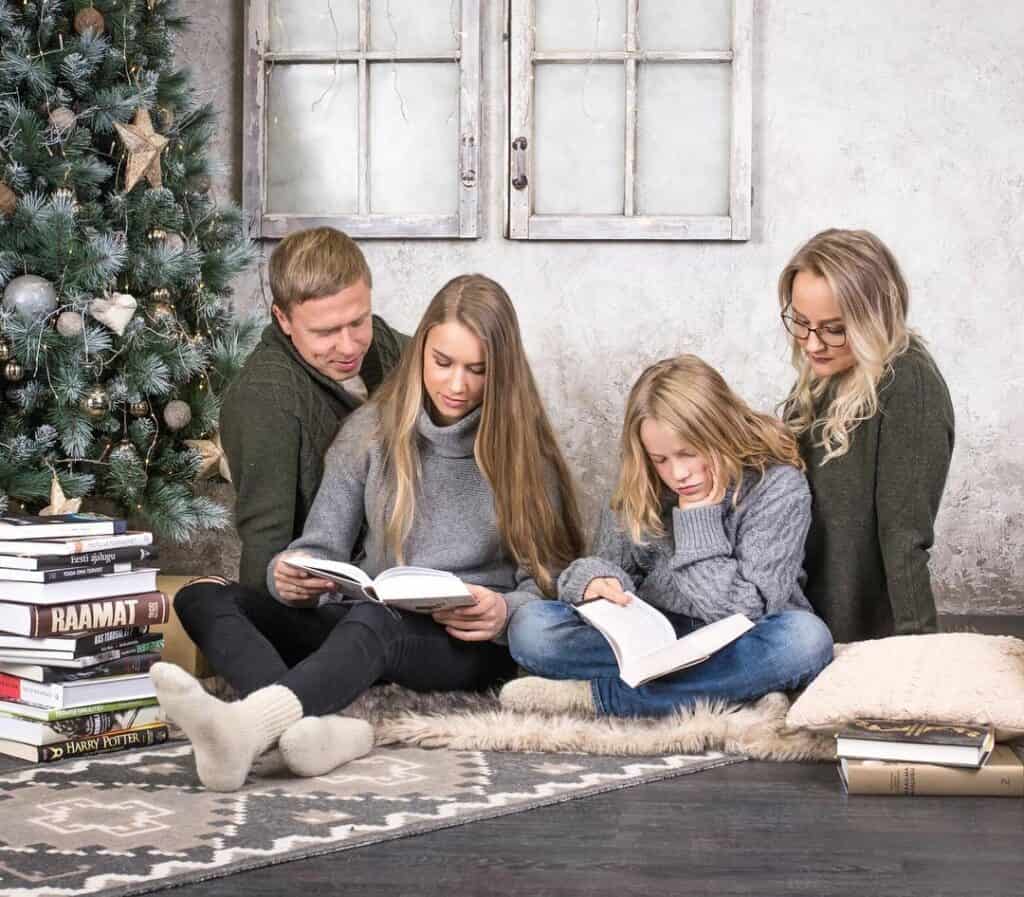 Likewise, Lilian works in sales. On the other hand, Tõnis quit his day job to accompany his children through their sports.
Discovering Ski
Her family had no prior experience in skiing. In fact, no one in the family had a proper sports background.
Her town is not a mountainous town either; it is a vibrant town with many coasts. The highest point in Estonia is only a little over 1,000 feet above sea level,
So how did Kelly discover skiing? It was when she took a trip to a spring sale at a local ski equipment supplier. Her father bought some freestyle skis. This sparked curiosity in the young Kelly, and soon, she started skiing.
It turns out she was a natural, and along with the practice, she started to get very good at it. Kelly did her first competition four years later at only 6 years old. She started to attend training camps at the age of 9.
Moreover, her country has a total of only six ski resorts. Freestyle skiing is not at all popular in Estonia. In comparison, more people do cross-country skiing.
During those years, she honed her skills mostly in trampolines and in Nomme Lumepark, a snowpark in Tallin.
The place was not the most convenient for training as it has obstacles like houses, jumps, and rails. But the same features made her a master in rails.
She burst onto the scene when a YouTube video featuring her skiing went viral in Estonia as a nine-year-old in 2012.
Along with Kelly, Henry also spends more than half of the year traveling to competitions and training. Their father, Tõnis, has said that the flame of passion for skiing burns even brighter in the young Henry.
Kelly Sildaru: Career
Kelly caught the attention of the Ski community early with her amazing technical abilities. One of her memorable early accomplishments was in the 2012 Mayrhofen Freeski Open.
In the competition, she landed an amazing switch 900, which wowed the audience, judges, and fellow skiers.
In 2015, she won 1st place in Big air, slopestyle, and halfpipe round in the Sony Snow crown competition. The same year she ended first in Dew tour in Colorado, USA.
Praising her stylish run at the Dew Tour, NBC said her performance "blew the top off the ceiling in women's slopestyle and raised the bar which we will see the sport's progress."
In the 2016 winter X games held in Aspen, she won first place in women's ski slopestyle. This win was a record for the youngest-ever gold medalist in the X games.
In the Dew tour pro-competition in Breckenridge, USA, she won another first place.
In the 2017 winter X games, she won first place in ski slopestyle and second place in ski big air. Similarly, she won first place in the SFR freestyle tour in the women's category.
She was a winner of the 2017 FIS freestyle skiing world championship held in Switzerland. Sildaru came first in the slopestyle category in the FIS freestyle skiing world cup held in New Zealand.
As a result, Sildaru became the first woman to do a Switch 1260° Mute and a 1440° in competition.
Olympics
Sildaru was a favorite for the gold medal at the 2018 Olympics in Korea, but she could not compete due to a knee injury.
Likewise, in the 2018 season, she won first place in the FIS freestyle skiing world cup in Austria, FIS Freestyle Skiing Halfpipe World Cup in the USA, and the dew tour in the USA.
In the freeskiing big air at the X games 2019, she ended in 3rd place and 2nd place in the freeskiing halfpipe.
Meanwhile, Kelly won the slopestyle competition. She won another halfpipe in the GIS freestyle skiing world championship in the USA.
In the 2020 youth winter Olympics, she won her first Olympic medal, sparkling gold. Sildaru outran China's Gu Ailing Eileen to end in first place, taking home a gold medal.
She won Ski superpipe and slopestyle in the X games in 2020 held in Appen, USA. In the 2021 FIS freestyle skiing world cup held in Austria, she won 3rd place.
As the Beijing 2022 Winter Olympics is getting closer, all the skiing community's eyes are now on the young champion.
X Games gold medalist Emma Dahlstrom has said about Kelly that she is an 'inspiration, and fun to watch.' Emma also added that she had pushed female skiing to new heights.
Lisa Bonder Bio: Daughter, Young, Rumors & Net Worth >>
Injury
While warming up for a big air round in X-games 2021 in Aspen, Kelly endured a knee injury. She flew back to Estonia from the competition.
The doctor has said that it might be three months before her knee heals, and she can get back in the game.
Kelly Sildaru: The famous winning Dance
Kelly's memorable winning dance in X games melted the hearts of everyone watching. At the age of 13, she ended as the youngest ever female champion in X Games Aspen.
The funky-style dance that she did then was a spectacular moment. 'The Sildaru Dance' was an instant hit in Aspen.
Moreover, she was asked to repeat those movements in-camera repeatedly by TV stations, and she happily followed.
Tõnis Sildaru: An Abusive father?
Tõnis Sildaru left his full-time job a few years ago and worked solely towards managing children's careers. He trains them, travels with them, and takes care of them in every way possible.
Today I am part trainer, teacher, cook, father and cameraman.
Recently, in an interview, Kelly accused her father of being abusive to her and of monetary fraud.
In the TV interview aired in February 2021, she said that her father and coach, Tõnis Sildaru pushed her beyond limits just for financial gain.
In this show, Kelly said that she went skiing because she had fun playing. She was never forced into it. But as her career started to grow, her father saw the opportunity to cash her.
According to her physiotherapist, Tõnis forced Kelly to compete even when she barely recovered from her injuries.
Despite protests from Kelly, he forced her to train hard every day without mercy. Kelly also recalled Tõnis messaging her about how scared her father made her feel.
There were also blames for the embezzlement of millions of euros. Along with Kelly, her mother Lilian also accused him of being physically and emotionally abusive toward her.
As of now, Lilian and Kelly are living separately from the rest of the family.
Response from Tõnis
Tõnis denied all the claims and said her mother was manipulating her. He also filed a complaint against the TV show and Kelly and Lilian for cyber fraud.
On top of that, Tõnis issued a statement signed by his parents and his son Henry saying that there will be no public interviews from their side regarding the issue.
An investigation is now ongoing regarding this case.
Kyoko Kimura: Early Life, Afro, Career, Daughter & Husband >>
Kelly Sildaru: Dating
Kelly is only 19 years old and barely out of school. She is enjoying a single life focusing hardly on shaping her career in Skiing.
Kelly Sildaru: Social Media & Fame
Kelly is the most famous athlete in Estonia. Her fan following on her social media is proof of that statement. Now she has gained over 83K followers on Instagram.
Kelly initially found her fame via YouTube, where she has 19.9K subscribers. Kelly, along with her brother Henry frequently posts vlogs on their channel.
Like most teenagers, Kelly is also fond of TikTok. 13.3K fans on the platform follow her.
Along with snippets of her games, she also posts her dance videos and skits on TikTok. Her TikTok videos have gathered over 96.4K likes.
In her social media, one can see her life as a normal teenager beyond fame and name. Another famous Estonian athlete is Tennis star Kaia Kanepi who has only half of Kelly's social media fan base.
In the beginning, I didn't like it at all. But I'm really used to it by now.
A big fan base and numbers of well-wishers are a part of every athlete's journey. But for teenagers, this massive attention can sometimes be too much. Kelly also has time and again mentioned that it gets difficult dealing with fame.
On the contrary, she loves to see people supporting her and Estonia during her games.
Kelly's follower stats are:
Instagram: 84.9K Followers
Facebook: 63.3 K Followers
YouTube: 19.9K Subscribers
TikTok: 13.3 K Followers
Kelly Sildaru: Net Worth
Kelly's primary source of income is her career as a skier. Ski is not only a difficult game but also a financially demanding one. The training camps, traveling to competitions, and ski gear all are more expensive than most other sports.
Kelly's net worth is expected to be around $1m- $5m. Her income may vary from game to game. This number will be increasing along with her excellence increases.
Kelly lives with her mother in Estonia. Being a teenager, she juggles her time from the ski, school, and her other hobbies. Estonia is a country full of coastline, and Kelly enjoys surfing during her breaks.
She is also fond of reading; her favorite book is R. J. Palacio's Wonder. She also enjoys playing golf.
Kyoko Kimura: Early Life, Afro, Career, Daughter & Husband >>
Frequently Asked Questions
Where is Kelly Sildaru from?
Kelly is from Estonia, a country in northern Europe. Estonia has no real mountains, and skiing is not a part of the popular culture there.
But as fate would have it, Kelly discovered skiing very early in her life. Now she has been skiing for as long as she has been walking.
Who is Henry Sildaru?
Henry Sildaru is the younger brother of the Estonian famous skier Kelly Sildaru. He is also a skier.