A person has to be hardworking and dedicated to becoming successful in any field, especially in sports.
A woman has to go through many obstacles to have a successful professional life.
Lisa bonder is one of those who pass through many challenges to become a successful professional tennis player.
Bonder is one of the American retired tennis players known as Lisa Bonder-Kreiss or Lisa Bonder-Kerkorian.
During her career, she was able to win four singles titles on the WTA circuit and reached the highest ranking of No. 9 in August 1984.
So, let's take you through the successful life of Lisa bonder. We will also tell you about her detailed career, personal life, salary, net worth, and social media.
Quick Facts:
| | |
| --- | --- |
| Full name | Lisa Bonder |
| Birth Date | October 16, 1965 |
| Age | 58 Years Old |
| Birth Place | Columbus, Ohio, USA |
| Nick Name | Lisa Lou |
| Religion | Not available |
| Nationality | American |
| Ethnicity | White |
| Education | New Braunfels high, Texas (1980) |
| Horoscope | Libra |
| Father's Name | Seth bonder |
| Mother's Name | Julia bonder |
| Siblings | Eric bonder |
| Height | 5'10" (1.78 meters) |
| Weight | Not available |
| Shoe size | Not available |
| Hair color | Blonde |
| Eye color | Blue |
| Body measurement | Not available |
| Figure | Not available |
| Married | No |
| Boyfriend | No |
| Children | Kira Bonder, Taylor Jennings Kreiss |
| Profession | Tennis player |
| Net worth | Estimated $3 million |
| Salary | Not available (but her winning prize is $212395) |
| Currently works at | Not available |
| Affiliations | Not available |
| Active status | Retired |
| Social media | Not on any social media |
| Tennis Merch | Shoes for Women, Shirts for Women |
| Last Update | November, 2023 |
Lisa Bonder | Early Life, Family, and Education
Lisa bonder, the tennis star, was born on October 16, 1965, to parents Seth Bonder and Julia Bonder.
However, her parents later got divorced, so she was raised in Saline, Michigan. Lisa's father, Seth, was an American engineer who established Vector Research, Inc.
Likewise, her father was born in the Bronx, whose parents were Russian emigrants, and they worked in the garment district. She also has a sibling named Eric Bonder.
Talking about her nationality, Lisa holds an American nationality and belongs to the white ethnicity.
She started playing professionally as WTA in 1981. Nevertheless, she is mostly recognized more for her relationship than her tennis career.
Children
Lisa bonder has two children: one daughter (Kira bonder) and one son (Taylor Jennings Kreiss). The father of Kira Bonder is Steve Bing.
Likewise, the father of Taylor Jennings Kreiss is Tom Kreiss (First husband ). Taylor is the eldest child of Lisa and Kira is the youngest.
Education
Sadly, there is not much information about the retired tennis player Lisa bonder as she is a very private person and doesn't like to share anything personal.
There is no information on which university she went to but what we know is; Lisa was an honor student at Huron high (Michigan).
Further, in 1980, she transferred to New Braunfels High (Texas) to get coaching at John Newcombe's camp.
You might be interested in reading: << D'von Dudley Bio: Wife, Twins, Health & Net Worth >>
Lisa Bonder | Tennis Career
Everyone has individual dreams and destinations and wants to be successful.
Lisa Bonder is an American tennis player whose career was good enough and was doing everything to succeed in her career.
She won four titles before retiring. From 1981 to 1991, she played on the WTA tour.
The first title she won was in Hamburg, West Germany, in 1982, and the remaining three she won was from 1982 to 1983 in Tokyo.
In 1983 and 1984, she reached the fourth round of the U.S. Open and Wimbledon in 1984.
Also, in 1984 she played the quarterfinal at Roland Garros, defeating former champion Virginia Ruzici, Corinne Vanier, Vicki Nelson, Amy Holton before losing to Camille Benjamin.
Her wins over Chris Evert, Mary Joe Fernandez, and Andrea Jaeger is considered the most notable career wins, which bring among the most outstanding player.
With a record of 139-126 win/loss, she retired. Proving through different games, Bonder reached a career-high ranking of number 9.
You may also like to read about Ugo Humbert, who is also a great french tennis player.
Lisa Bonder | Age, Height and Body Measurements
Being a sports person, Lisa is not very public about her matters. She doesn't have any social media, which results in a lack of information about her.
Moreover, a person's beauty does not define their character, career, and any positive signs for the future, but they should be beautiful through their heart's inner core.
Besides this, her height and weight were perfect that never became a barrier for her career and most of the relationships.
Also, the height of Lisa's Bonder is 5 feet 10 inches (1.78 meters), and we can say that she has blonde colored hair and blue-colored eyes by observing her photo.
She is exceptionally beautiful with starry eyes and a glowy aura. Here's a picture of Blonder from the early 2000s.
This picture was clicked when she competed with Martina Navratilova in 1st set at U.S. Open in January 2002.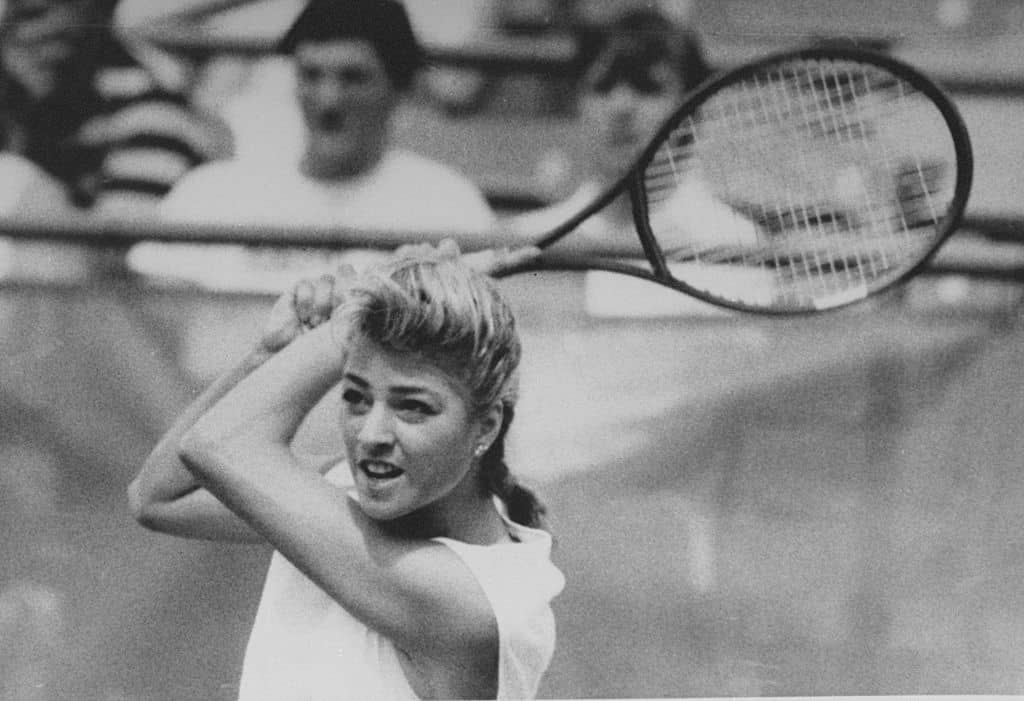 Lisa Bonder | Rumors and Controversy
Lisa bonder played many games throughout her career and performed very well in those games.
Similarly, she created a name for herself in the professional field, but rumors and controversy always sounded her.
In 1999 she married Kirk Kerkorian (billionaire), who was 48 years senior to her.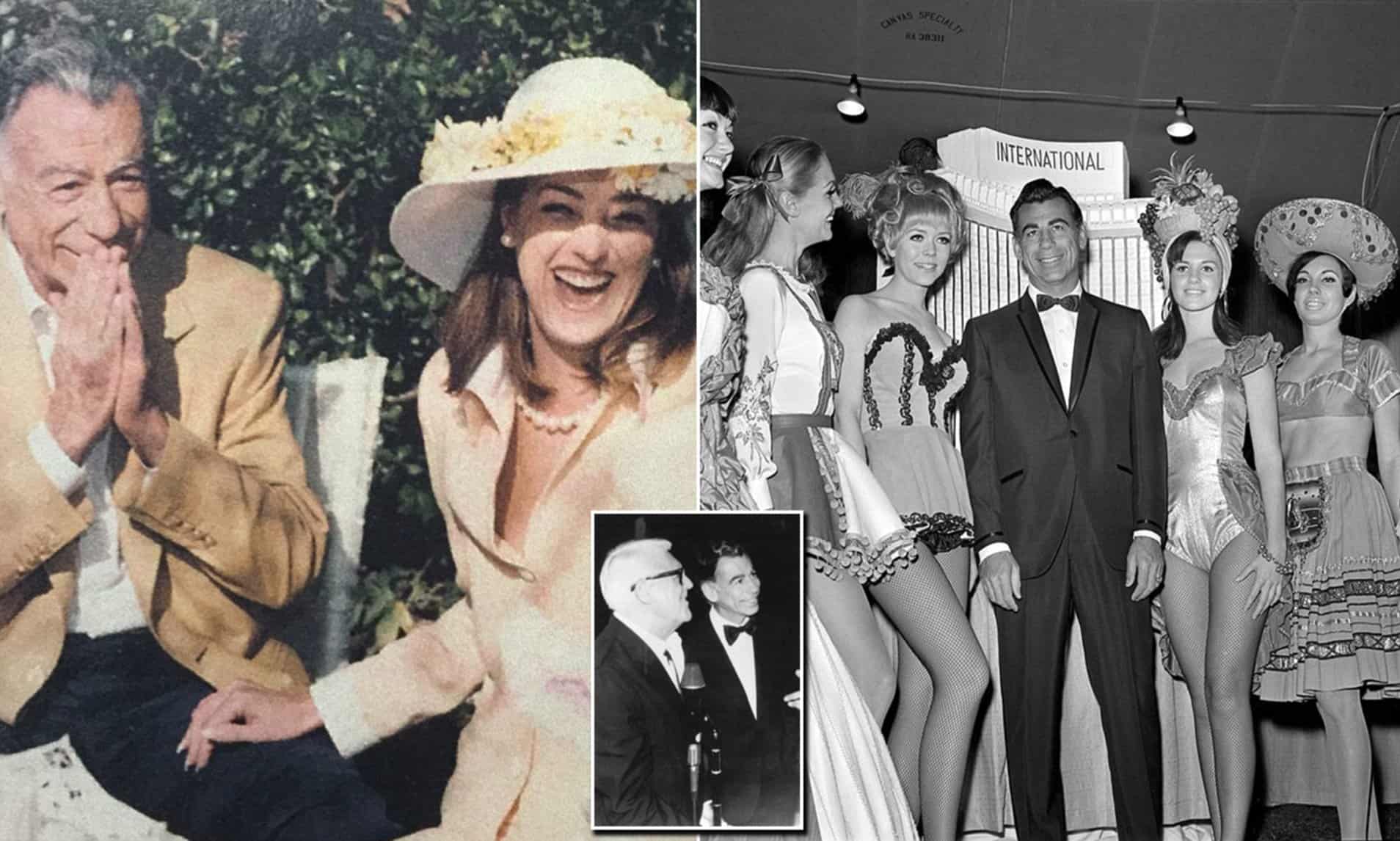 There was a rumor that she married Kirk Kerkorian for the money. She told Darrien Lacocca that she wanted to be the last Mrs. Kerkorian to get all his money.
Kerkorian's friend named Rempel quickly exposed her true intention to marry Kerkorian was to become the richest woman in the world.
But even after all that, Bonder convinced Kerkorian to marry her and they got married.
Don't forget to check out: <<Lori Slayer Bio: Nationality, Fitness Trainer, Routine & Diet >>
Reason for her divorce with kirk
Lisa was pregnant; she claimed that kirk was the father, but he didn't believe her.
Likewise, he suspected that her ex-boyfriend Steve Bing was the biological father. Later, Kirk hired a private eye to find the truth to that matter.
Right after, Kirk hired a lawyer who hired Anthony Pellicano to tape the phone, and they used Steve Bing's discarded waste for the DNA test.
After that incident, Anthony Pellicano was convicted on various charges and was sentenced to jail for fifteen years.
Likewise, Kirk's lawyer was also sentenced for hiring Anthony Pellicano and was sentenced to three years jail time.
After a DNA test, Steve Bing was found to be the biological father of that child. Later, their marriage ended in divorce within the month of marriage.
Kirk Kerkorian agreed to pay fifty thousand dollars per month to her as child support and $1.2 million for other remodeling costs.
Sadly, Kirk Kerkorian died on July 15, 2015, in Beverly Hills, California, after nine days of his 98th birthday.
Since you are reading about a great tennis player, you may be interested in an Indian famous tennis player: Sania Mirza
Controversy regarding her daughter's access to Bings family trust
Lisa has a daughter with Steve Bing called Kira Bonder. Kira bonder was born in 1999 in the USA.
Further, there was a case in the court for Kira's access to Steve Bing's trust.
However, the parents of Steve Bing denied that she is an illegitimate daughter of him as she was born out of wedlock and doesn't have any access to his trust.
In such a way, Kira was trapped through an inheritance battle that was resolved in 2019.
This incident happened after her grandfather denied her, and her brother Damian could not use the family trust (the $600 million Bing fortune).
After Kira claimed herself the beneficiary of that controversial trust, her request got closed and triggered a lawsuit.
However, a Los Angeles judge ruled that Kira Bonder is a beneficiary to the Steve Bing trust.
It is estimated that Steve was worth a whopping £380 million after he inherited his grandfather Leo's fortune.
The unfortunate death of Steve Bing and the result
Steve Bing died on June 22, 2020, at the age of 55. After Steve died, Lisa Bonder and Liz Hurley united together because they intended to support their children.
This unfortunate happened as he attempted suicide. Bing jumped from his Los Angeles apartment on Monday.
He took such a severe attempt because he was suffering from depression.
In this way, Steve Bing shared his daughter, Kira, with her beautiful tennis player wife, Lisa, and son Damian, with model and actress Liz.
And both ex-wives promised to do everything that would be advantageous for their children.
Recently, after her ex-husband's unusual death, Lisa said that she spoke with the other ex-wife of Steve Bing about the well-being of Steve's children.
Moreover, she mentioned that they talked about caring and doing whatever they could to protect Steve's children. Steve Bing was a Hollywood producer.
Steve Bing has another son with his ex, and also his parents denied his right to Steve's fund. But, the court decided that he also has access to the Steve's Fund.
You may want to know more detail about the conversation with Liz Hurley.
Change of name
Lisa changed her surname to Bonder – Kreiss after marrying Tom Kreiss on January 10, 1988.
She divorced tom Kreiss and got married again in 1999 to kirk Kerkorian (Billionaire), but the marriage ended with divorced within one month.
Lisa Bonder | Net Worth and Earnings
Being a tennis player, Bonder has earned a decent amount of money. However, her exact net worth has not yet been figured out.
Sadly, there isn't any public information available about how much she earns from her game and endorsement.
However, we can say that she might be making $3 million now in 2023. Moreover, apart from her net worth, she has gained $212,395 in prize money via her tennis career.
In addition to this, she was fortunate to get alimony from her ex-husband.
After a specific period of her ex-husband's (Kirk Kerkorian) death in 2015, she received altogether $8.5 million for her and her daughter's trust.
Don't forget to check out: <<Jason Verrett 49ers' Bio: Stats, College, Injury & Contract >>
Social Media Presence:
Lisa's Bonder seems to like to keep her private matter on any platform, so there isn't much about her life known to the public.
It appears that she isn't active on any social media like Facebook, Instagram, Twitter, etc. Her passiveness on social media has made her fans a little upset.
Some FAQs:
Did Lisa Bonder have plastic surgery?
Lisa Bonder said that she never had any plastic surgery on her face.
How much did Lisa Bonder agree to divorce settlement?
According to sources, Lisa Bonder previously agreed to $50,000 per month in the divorce settlement.
Was Lisa Bonder wiretapped?
Lisa Bonder's troubled marriage with Kirk Kerkorian got her to the situation when she was literally wiretapped.
Her telephone and Internet-based conversations were monitored by her former husband Kirk via private investigator Anthony Pellicano.
Pellicano also used Bonder's ex-boyfriend, Steve Bing's dental floss for the purpose of a DNA test.
How is Lisa Bonder related to Peter Bing?
Peter Bing, a doctor in public health, is the father of Steve Bing. Lisa Bonder dated Steve Bing in the latter years of the 90s.
The pair has a daughter together, Kira Bing, which makes Peter Bing the grandfather of Lisa's child.
Peter Bing came forward saying that Kira and her half-brother (Steve's other child), Damian Hurley had no right to the family trust as they were born out of wedlock.
He strictly restricted his illegitimate grandchildren from his $600 million that was held in trust.
Moreover, Dr. Bing assured that he had never met either of Steve's children as they were raised independently by their mothers and had no ties with the Bing family.