Luol Ajou Deng OBE is a former South Sudanese-British professional basketball player who played for 16 seasons in the NBA teams, namely the Chicago Bulls, Cleaveland Cavaliers, and others.
The forward is a two-time NBA All-Star and was named to the NBA All-Defensive Second Team in 2012 with the experience of playing for the national team of the United Kingdom as well.
Dime magazine described the player as "The most underrated player," "never the face of the franchise but always the backbone" for his performance on the court.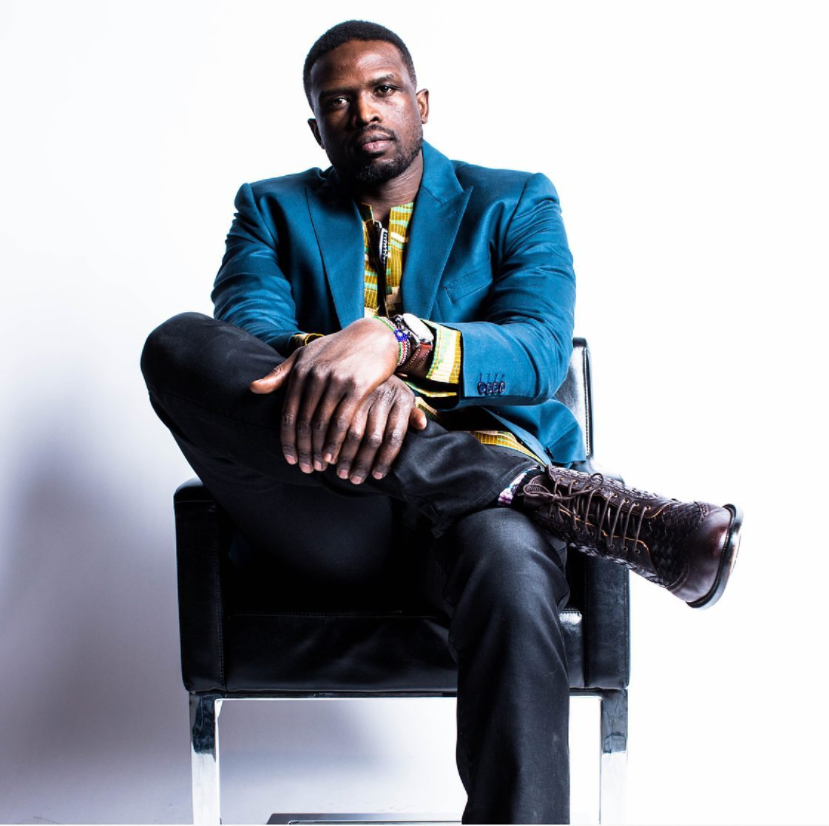 As Luol Deng says, "I've always been low key, do my thing, do what I got to do, and get on with it."
The reason is that he, with his foundation, works to uplift young talents to help them follow their dreams and have access to necessary facilities for countries like Africa, the UK, the USA, and even Australia.
So, there is no doubt that Deng is one of the most giving people set to create knowledge regarding basketball for younger generations.
Quick Facts
Following are some facts about Luol during his time in the NBA.
Name
Luol Ajou Deng
Birth Date
April 16, 1985
Known As
Luol Deng
Birth Place
Wau, South Sudan
Nick Name
Deng-erous
Nationality
American
High-School

St. Mary's Roman Catholic, Croydon, London
Blair Academy, Blairstown, New Jersey, USA

University
Duke University
Horoscope
Aries
Father's Name
Aldo Deng
Mother's Name
Martha Deng
Siblings
Eight
Age
37 years old
Weight
237 lb (107.5 kg)
Height
205.7 cm (6'9″)
Build
Athletic
Marital Status
Unmarried
Profession
Professional Basketball Player
Experience
16 seasons
League
National Basketball Association (NBA)
Team
Retired
NBA Draft
2004/ Round: 1/ Pick: 17th overall
Salary
$5 million (retained)
Net Worth
$200 million
Active Status
2004-2019
Social Media
Instagram, Twitter, Facebook
NBA Merch
Basketball
Last Update
March 2023
Luol Deng's Family
Deng's father was a minister for South Sudan, while his mother was a housewife.
Deng has eight brothers and sisters, namely Ajou, Deng, Alchie, Alcon, Ayak, Abuk, Arek, and Chier.
His brother, Ajou Deng, also played for the NBA in his five years of career. Together they played on GB's national team as well. Ajou also worked as the head coach of the South Sudan national basketball team in 2010.
Unforgettable Journey
When the Second Sudanese Civil War broke in 1988, Luol's father, Aldo Dong, was an acting government minister in the Sudanese parliament.
Unfortunately, it created difficulties for them to stay there. So, only at the age of three, Luol with his siblings had to flow to Alexandria, Egypt, with his mother, Martha.
They just had three small rooms to share and worked hard to keep each other strong.
On the other hand, Deng's father was left in Khartoum, eventually getting arrested by Omar al-Bashir Military Coup. As a result, the coups put Aldo in jail until 1993.
During their stay in Alexandria, Luol was introduced to NBA Star Manute Bol.
"It was the first time Luol got to learn the fundamentals of basketball and build the base to later compete in the NBA. Bol was a mentor and a father figure in Luol's life for the time being.
Upon remembering, he sometimes played in a dusty outside court when his brother would let him join.
Along the time, connected by their Dinka heritage, Deng and Bol established a great relationship.
Egypt to London
For the next step, claiming a political asylum for the family upon his father's release, he, along with the family, was given a home in South Norwood in South London.
Luol saw a different world there, everything modernized and beautiful. With little to no English speaking ability, he made it through the uncomfortable first few years in England.
Here's about the NBA Forward: Kevin Knox Bio: Career & Net Worth
It is shocking to say, but initially, he was attracted to football but continued to play basketball for his school team as he was a big fan of Arsenal.
Basketball Career
High School
Deng studied in St. Mary's RC High School, Croydon in South London, admiring football in his initial days.
As he had played basketball previously, Luol still joined the basketball in England's 15-and-under-team.
With some interest, he began his career at Brixton Basketball Club, representing Croydon at the London Youth Games.
At only 13, he played for the England squad in the European Junior Men's Qualifiers leading them to the finals earning another MVP award.
A year later, he moved to the US in New Jersey to admit to Blair Academy.
He was considered the second-best to LeBron James as America's most promising high school senior.
College Career
Accepting the Duke's athletic scholarship proposal, he played university basketball for team Duke Blue Devils.
Deng became a promising player averaging 30.1 minutes and scoring 15.1 ppg in the 2004 Final Four and the 10th Freshman in ACC history to lead all teams in scoring, rebounding, and field goal percentage.
Professional Career
Although Luol was picked as the seventh overall by the Pheonix Suns, he got immediately traded to the Chicago Bulls within some time.
In the first season, Deng played 61 games averaging 11.7 points per game.
In addition to being Bull's second-leading scorer, he was also praised for his defense on LeBron James during the season's playoffs. He averaged 16.9 points, 6.6 rebounds, and 2.7 assists per game.
He postponed a surgery to play throughout the eighth season despite the pain.
In February 2012, Deng was reserved as 2012 NBA All-Star Game's Eastern Conference team, with another All-Star Derrick Rose.
After a short time in Miami Heat, the next two seasons with Los Angeles got him a $72 million contract.
The 2016-17 season wasn't much enjoyable as he shut down to the bench after the change in coach, who wanted to give more minutes to the youngsters from the team.
While he scored 12 points with a team-high in 38 minutes for the single-game he played during the season current season with Minnesota Timberwolves.
National Team-Career
It is always an utmost honor to represent one's country in any international matchup. Luol got the opportunity to represent England at Under-16 and Under-19 Championship.
Soon, he worked as an ambassador for the 2012 Summer Olympics London, meanwhile averaging 15.8 points, 6.6 rebounds, and 4.6 assists for the team.
Later, Deng played in the European Competition for the UK against Georgia in a closed international test.
Check out the July born Bryn Forbes: Career, Net Worth, Custody & More
Career Highlights & Awards
2 times All-Star (2012, 2013)
All-defensive Second Team (2012)
Rookie First Team (2005)
Sportsmanship Awards (2007)
J. Walter Kennedy Citizenship Award (2014)
USBWA National Freshman of the Year (2004)
Third-team All-ACC (2004)
First Team Parade All-American (2003)
McDonald's All-American
Injuries
Deng suffered a second-ending wrist in his rookie season, helping Chicago Bulls return to the playoffs and re-injuring again in 2006, when James Posey, a Miami Heat player, grabbed him, which resulted in his suspension for a game.
Not even a year after a left Achilles tendinitis had him miss 19 games and a sprained right calf in 2009-2010 season missing 11 games.
In 2012 January, an MRI revealed that Deng tore the ligament in his left wrist during the fourth quarter against the Charlotte Bobcats, requiring some time off of the games.
Nevertheless, a left hamstring strain in December 2015 was one notable injury, thus omitting six games.
Post-playing Career
November 24, 2020, it was reported that Deng would coach the South Sudan national basketball team for the FIBA Afro Basket 2021 Qualifiers.
Deng did wonders for the first time sports representer South Sudan. The country grabbed one of 14 qualifying spots with their performance, including a comeback victory for 20 points down.
Sharing his time in the team, Luol said, "I would not say it was easy, but we kept pushing and made the players understand the bigger picture. But, whatever happened, it was a lot of fun."
Honors
He is depicted in one of the Brixton Pound Community recovery notes. Brixton Pound is a local currency used as an alternative to the pound sterling.

For the 2021 Birthday Honours,

Deng was acclaimed by the Office of the Order of the British Empire (OBE) for services to basketball.

Ambassador for the London 2012 Summer Olympics.
Age and Body Measurements
Deng played for the NBA till the age of 34. However, starting his career at the age of 19, Deng achieved so much adoration and achievements in his career.
As of 2022, he is 37 years of age. His athletic ability to play defensively and offensively, considering his lightweight body of just 237 lbs, is quite extraordinary. In addition, he is agile and extremely fast-paced.
Moreover, his 6 foot 9 inches is no joke. One of his advantages has always been his height because such height for a forward helps earn good points.
Charities
Luol is a spokesperson for the World Food Programme.
Besides his basketball-allied support to various countries, Deng is also an amid social welfare supporter and has worked on supporting UK children's charity School-Home Support along with the Lost Boys of Sudan and other refugees.
Interesting facts on Damian Lillard's Wife: Kay'la Hanson
Luol Deng's Foundation
A native of Wau who blossomed in South London and elevated in the US-inspired to the Luol Deng Foundation, a non-profit organization with the main motive to give hope to those in three regions, including- Africa, the United Kingdom, and the United States of America.
1. Africa:
The foundation here focuses on building basketball courts, bringing local communities together, and teaching basketball to over 1000 people within the community.
Also, to honor his first mentor, late Manute Bol, a basketball court was named under him in Jubes, South Sudan.
2. The United Kingdom:
Focuses on basketball through flagship project, DENG Camp, to elevate on an elite level. LDF UK also created DENG Academy in 2018, supporting Brixton Top cats, Luol's local club.
3. The USA:
South Sudanese most talented high school players residing in the USA and Canada participated in 2017, an annual residential camp founded on skill development.
The organization works around festive times such as Thanksgiving and Christmas with the NBA career organization.
Basketball Camps
Not only limited to the UK and the US, but the foundation has also started expanding camps to Australia for the exact motive and purpose.
With this, we can conclude that his work is everything to him.
There was one incident to support the previous statement. He was once so sick during the Rwanda camp but still woke up early that morning and went to give everything to the kids.
So, is Luol Single or in a Relationship?
Maintaining a romantic relationship in front of the public eye puts too much pressure. So, much information regarding his dating history is not known, even though he dated Kola Boof in 2006.
But currently, he is single, and the reasons for the breakup are still unknown.
How much is Luol Deng's Worth?
Luol was always conscious about his early life and wanted to give only the best to his family members.
So, as soon as he entered the NBA league in 2004, he started investing in various assets such as hotels, resorts, condos, and apartment buildings worth $125 million to date.
Here's about Doncic's Doppelganger Maxi Kleber
In the UK, the American-African- Caribbean descent, Luol was included in the annual Powerlist as one of the influential men.
Luol is said to be enjoying his $200 million net worth along with a $5 million retained salary as of 2022.
So, it is clear that he did what it took to care for his family.
Social Media Handles
FAQs
Is Luol Deng a dual citizen?
Luol already had South Soudan citizenship, and after a ceremony held in Croydon in 2006, he became a British citizen.
Has Luol Deng ever caught up in a controversy?
Around 2015, a recorded conference call was leaked in the media with inappropriate racial talks and the discussion of drug possession where Luol Deng's got mentioned.
The ex-Hawks GM is heard saying, "he has got some African in him," believing in a stereotype. In reply to those hurtful remarks, Deng said that he was proud and had a lot of Africans in him.