Kris Humphries is a former proficient basketball player who played for around twelve seasons in the NBA.
In his career spanning around fourteen years, he played for eight different NBA clubs until his retirement in 2017.
He started his NBA career with the Utah Jazz after choosing him in the 2004 NBA draft.
Before his professional league debut, Kris had a successful college career with the Minnesota Golden Gophers for a year.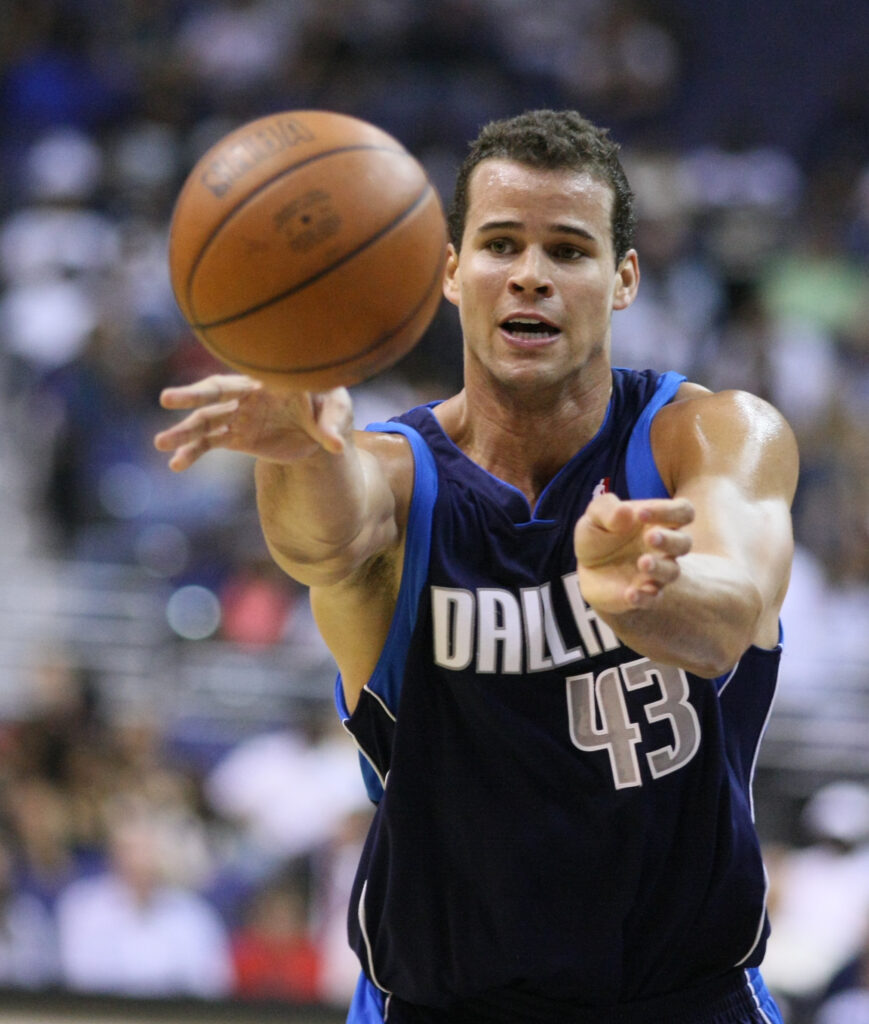 The skillful power forward Humphries struggled most of the time in his initial half of the professional league to get his offensive and defensive game right.
However, his fans never saw a compelling performance from him except in the middle seasons.
So, even though he spent so long playing professional basketball, he never won any league titles or significant awards and honors, so he received very little appreciation from his critics and NBA spectators.
Furthermore, the former NBA player remained in the spotlight due to his relationship affair with the Keeping Up with the Kardashians star Kim Kardashian.
Let's take a detailed look into his early life, career, love affairs, and much more stuff in this article below. But first, here are some quick facts about Humphries.
Quick Facts
Full Name
Kristopher Nathan Humphries
Known As
Kris Humphries
Date of Birth
February 6, 1985
Birth Place
Minneapolis, Minnesota, the USA
Nick Name
Vortex
Religion
Christianity
Nationality
American
Ethnicity
African-American
Zodiac Sign
Aquarius
Age

38

years old
Height
2.06 m (6 feet 9 inches)
Weight
235 lb (107 kg)
Hair Color
Dark brown
Eye Color
Green
Build
Athletic
Father's Name
William Humphries
Mother's Name
Debra Humphries
Siblings
Crystal Humphries, Kaela Humphries
Food Habit
Non-vegetarian
Education

Hopkins High School (Minnetonka, Minnesota)
University of Minnesota (Saint Paul, Minnesota)

Marital Status
Divorced
Sexual Orientation
Straight
Ex-Wife
Kim Kardashian
Kids
None
Former Profession
Basketball player
NBA Draft
2004 / Round: 1 / 14th pick overall
Position
Power forward
League
National Basketball Association (NBA)
Active Years
(2004 – 2017)
Net Worth
$35 million
Currently Plays For
None / Retired
Jersey Number
43
Social Media
Instagram, Twitter, Facebook
Merch
Trading Card, Notebook
Last Update

June 2023
Kris Humphries | Early Life, Family & Career
Kristopher "Kris" Humphries was born to his parents, William and Debra Humphries, on February 6, 1985, in Minnesota, United States. He was the youngest among the three children.
Born and raised in Minneapolis, his parents admitted him to the Hopkins High School for his primary education. His sisters, Krystal and Kaela, also went to the same school and cared for him.
Young Kris developed an interest in sports from a very young age. His father, William, was a football player in his youth and had a long experience in the sport.
He played professional football for the Washington Redskins and the San Diego Chargers.
However, he was adept at swimming rather than any other sport. Kris began participating in swimming competitions before he was ten. Michael Phelps and Ryan Lochte were among his competitors, and he had defeated them several times.
Moreover, he kept national records in six national events at age ten. Although he remains top in various categories, his record in 100 meters freestyle event was broken by Winn Aung in 2013.
When he entered his teens, Kris shifted his focus to basketball, as he suddenly had a growth spurt. Initially, it was harder for his parents to believe that, but he told them he liked basketball better.
As a result, they helped him hone his basketball skills by sending him to boot camps and training centers. His high school coaches, too, liked his overall game and attitude, because of which he soon became his school's favorite.
After graduating high school in 2003, he joined the University of Minnesota, the same university his father attended, for his higher education.
His parents eventually divorced in 2012 after living together for around thirty years.
Kris Humphries | Basketball Career
High School Career
Humphries participated in high school tournaments for the Hopkins School until 2003. He outshined everyone with his performance as the main power forward of his school.
In addition, he was comfortable playing in the center position because of his decent height. His most significant achievement while in school was leading them to their first state championship in his junior year in 49 years.
However, by the end of his high school career, his performance had reached another level. He was one of the leading scorers/rebounders of his team, and hence, he received several honors and awards.
Click here to learn about the block machine Larry Sanders who made a net worth of around $12 million playing only for seven years in the NBA!
College Career
Humphries received scholarship offers from various top universities, but he chose to go to the University of Minnesota for his college career. However, before that, he had already accepted the offer of Duke University, which he left at the last hour.
He played only one season with Minnesota Golden Gophers, but it was highly fruitful for Kris. For his performance in the first season, Kris was named the Freshman of the Year and selected to the 2014 All-Big Ten First Team.
As a freshman, he finished the season with an average of 21.7 points and 10.1 rebounds per game. Even though he had great stats, his team performed very miserably throughout the season.
Professional Career
The Utah Jazz selected Kris with the 14th overall pick in the first round of the 2004 NBA draft. The Jazz allowed him to play over 60 matches in his rookie season, but the playtime was significantly less.
So, probably for that reason, his performance in his rookie season was not impressive.
After spending another forgettable season with the Jazz, they traded him to the Toronto Raptors on June 8, 2006, for the new season.
Then, he appeared in three seasons for the Raptors until 2009, but he still showed no progress.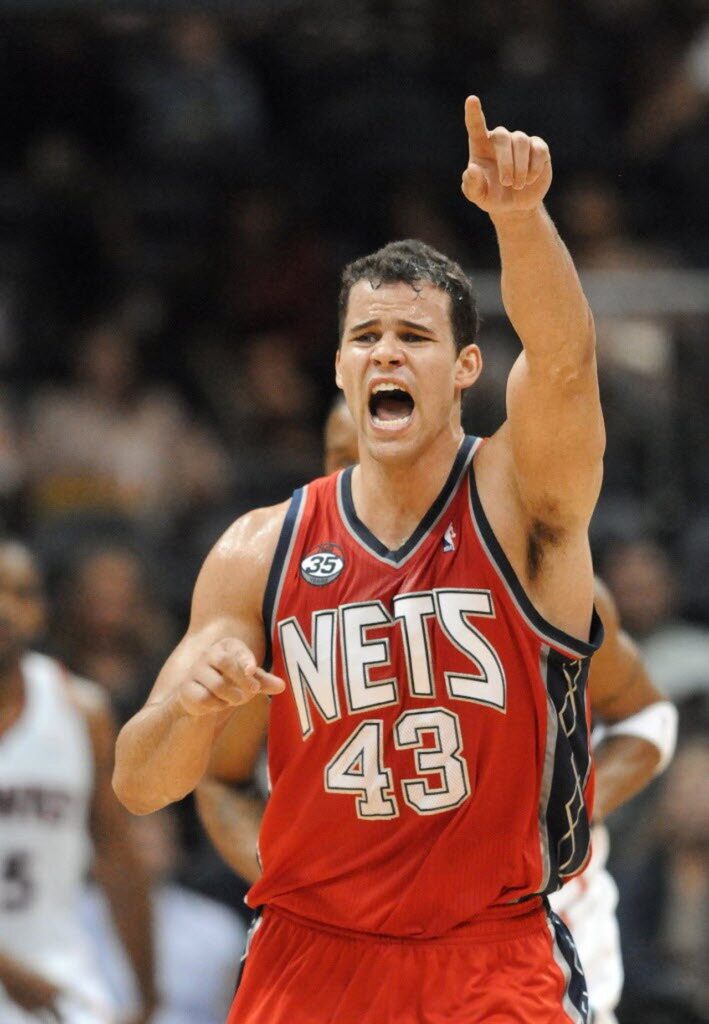 Humphries picked up some momentum after the New Jersey Nets recruited him in January 2010. He played for them from the middle of the 2009-10 season and finished with 8.1 points and 6.4 rebounds per game.
However, that did not last long after he began playing for another NBA club in 2013. Still, his performance in the latter half of his NBA career was commendable.
So, he played for a few more clubs, namely Boston Celtics, Washington Wizards, Phoenix Suns, and Atlantic Hawks, for four more seasons.
He eventually took retirement from his professional career in 2017 after the Philadelphia 76ers released him just a couple of weeks after signing him.
Besides his club career, Kris was also a part of the American national team that qualified for the FIBA Junior World Championship in 2003.
Awards & Achievements
Some of his awards and achievements include:
Minnesota Mr. Basketball (2003)
McDonald's All-American (2003)
First-team Parade All-American (2003)
Kris Humphries | Net Worth
The estimated net worth of Kris Humphries is approximately $35 million.
Kris earned a good amount of money playing the NBA league for around fourteen years. He began playing for the Utah Jazz in 2003 by signing a four-year contract worth $7.3 million.
The Jazz paid him around $3 million for his two seasons. After being traded to the Toronto Raptors, the club offered him about $1.7 million for his first season with them.
Kris signed his most significant contract with the Brooklyn Nets in 2012, after which they paid him $12 million each season until he signed with the Washington Wizards.
Overall, the famous former NBA player earned around $66 million from his overall NBA career. You can further explore his salary details on hoopshype.com.
Besides earning from basketball, he made a good amount of money through brand endorsement deals.
Humphries always remained in the spotlight for a long time due to his professional and personal affairs, so different companies pursued him for business deals.
One of the most famous deals was worth $150k with the luxury Italian watches named Sector watches, which he did just after divorcing his famous wife.
In April 2022, Kris announced that he would soon launch a Los Angeles-based fried chicken brand named Dave Shot Chicken in his hometown, Minnesota.
Brought up in the dangerous area of West Side Chicago, the Timberwolves point guard Patrick Beverley later went on to win the Greek Cup and the Russian Cup in the 2010s. Know him more!
Kris Humphries | Relationships
Besides being the former NBA player, Kris Humphries is mainly remembered as Kim Kardashian's ex-husband.
His relationship with the television personality was one of the most-featured stuff in the media in the early 2010s.
Kim and Humphries had begun their relationship in October 2010 and soon got very closer. He introduced her to his family members, and they got along so well.
The duo frequently appeared in tv interviews and magazines at that time as sort of ideal love birds.
Consequently, they got engaged in May 2011 and married on August 20 of that same year.
Their wedding ceremony was seen as a huge event and received the broadest possible media coverage.
The event organized in Montecito, California, was filmed and aired on channel E! with the special title named Kim's Fairytale Wedding.
However, their marriage was very short-lived. Just after 72 days after their wedding, Kim filed for a divorce, and then it was followed by a lengthy legal battle that lasted for around two years. They eventually divorced on June 3, 2013.
After his divorce, widespread gossip emerged, such as their marriage was never based on true love, but Kim's family orchestrated it to promote their own business.
However, that incident devastated Kris, and he had anxiety attacks for almost a year. However, he finally moved on, accepting that it was the only way forward.
Kardashian later married the rapper Kanye West and had four children with him.
She is now dating a standup comedian Pete Davidson after ending her eight-year relationship with West in 2022.
Besides Kim
However, Kim was neither his first love nor his last one. Around 2008, Kris was in a relationship with Bianka Kamber. They dated for around two years before parting ways in 2010.
Kamber was a nursing practitioner in Toronto and also participated in and won the first season of the tv reality show named The Bachelor Canada in 2012.
Similarly, Kris had a brief encounter with a lady named Kayla Goldberg in 2010, after which she accused him of transmitting STD to her. However, he later had a medical test and came out clear as he had no such disease.
Similarly, he dated several other women after his separation from Kim Kardashian, including Myla Sinahaj, Natalie Pack, Khloe Tera, etc.
In 2021, Kris was seen with an Instagram model named Nayleen Ashley enjoying their vacation in Miami Beach, Florida.
Age, Weight & Height
As of 2023, Kris Humphries is 38 years old.
He stands 2.06 meters (6 feet 9 inches) tall and weighs around 235 lb (107 kg) about his physical stats.
Social Media Presence
Instagram: @krishumphries
Twitter: @KrisHumphries
Facebook: Kris Humphries
The 7 feet tall Serbian center Darko Milicic is the youngest player to win the NBA championship ring ever in the league's history. Learn about him here!
Frequently Asked Questions
What does Kris Humphries do for a living now?
Kris Humphries has been engaged in the restaurant business for some years now. He first got involved in this sector as a franchise partner with the Crisp and Green restaurant chain.
Since then, he has opened up many Five Guys restaurant chains across Minnesota and Wisconsin. Similarly, he works as a real estate agent as well.
How much did Kris Humphries pay for Kim's engagement ring?
As per the reports, Kris paid around $749k for Kim's engagement ring in 2011. However, there was a rumor that it cost about $2 million.
Why does Kim owe Kris Humphries an apology?
According to Kim, she was pressured to marry Kris as it was being filmed for 'Keeping Up With The Kardashians'.
She accepted that she owes Kris an apology for the way she mismanaged their 72-day marriage.