Patrick Beverley is an American-born professional basketball player who plays for the National Basketball Association club Minnesota Timberwolves.
After college, Beverley started playing professional basketball in Europe without directly going for the NBA draft.
He eventually returned to the US and entered the draft a year later, in 2009. Even though the Los Angeles Lakers picked him, he did not appear in NBA until 2013.
He played two seasons of college basketball for the Arkansas Razorbacks, where he won the SEC Freshman of the Year in 2007.
After many years of struggle, Beverley is an accomplished point guard who has made a name in the NBA. Probably for that reason, he won the NBA Hustle Award in 2017.
Even though his offensive gameplay is average, he can compensate for it with his playmaking and defensive skills.
Furthermore, Patrick has made it clear that he is more of a team player than a star. He has helped his teams to win the significant league championships and cups in countries like Russia and Greece.
Let's explore more about this evergreen American veteran athlete's life and hardships.
But before getting into further details, let's take a look at some quick facts about Patrick Beverley.
Quick Facts
Full Name
Patrick Beverley
Date of Birth
July 12, 1988
Birth Place
Chicago, Illinois, the USA
Nick Name
Mr. 94 Feet
Religion
Christianity
Nationality
American
Ethnicity
African-American
Zodiac Sign
Cancer
Age

34

years old
Height
1.85 m (6 feet 1 inch)
Weight
180 lb (82 kg)
Hair Color
Black
Eye Color
Dark brown
Build
Athletic
Father's Name
Patrick Bracy
Mother's Name
Lisa Beverley
Siblings
Not available
Food Habit
Non-vegetarian
Education

Waubonsie Valley High School (Aurora, Illinois)
John Marshall Metropolitan High School (Chicago, Illinois)
University of Arkansas (Fayetteville, Arkansas)

Marital Status
Unmarried
Sexual Orientation
Straight
Girlfriend's name
Mandana Bolourchi
Kids
Adlaia Beverley, Everett Beverley
Salary
$14.3 million
Profession
Basketball player
NBA Draft
2009 / Round: 2 / 42nd pick overall
Position
Point guard
League
National Basketball Association (NBA)
Active Years
(2008 – Present)
Net Worth
$10 – $15 million
Currently Plays For
Minnesota Timberwolves
Jersey Number
22
Social Media
Instagram, Twitter, Facebook
Merch
Notebook, Trading Card
Last Update

June 2023
Patrick Beverley | Early Life, Family & Education
On July 12, 1988, Patrick Beverley was born in Chicago, Illinois, United States. He is the son of Patrick Bracy (Father) and Lisa Beverley (Mother). Besides, he has a sister named Mya in the family.
Patrick's mother, Lisa, was just 18 when he was born. His father never married Lisa but left her when she was still pregnant. However, he used to show up at their residence infrequently.
As a result, he lived with his mother, and Patrick grew up close to his mother's side of the family. So, he took up his mother's surname, Beverley.
Beverley attended the Waubonsie Valley High School in Chicago, and his mother worked as a nail technician for a living. Moreover, his grandfather, Rheece Morris, assisted them while she raised him and his sister.
Morris passed away on May 7, 2017.
Teen Beverley's Hard Times
Patrick Beverley began playing basketball from an early age. His father, Patrick, was also a basketball player in his days.
At that time, the Aurora area in Illinois was dangerous, and the children there were easily lured into the gangster life. She feared that he too might take the same path but engaging in basketball games became the best choice.
Beverley later transferred to the John Marshall Metropolitan High School in Chicago and graduated in 2006. The main reason was that his mother wanted him to grow up and live in a safer environment.
After his graduation, he joined the University of Arkansas in Fayetteville for his higher education.
Besides studies, Beverley became proficient in playing basketball. He was featured in a 2007 documentary film named Hoops Reality when he played for the Arkansas Razorbacks.
However, the basketball rivalries during those times were so extreme the people from the audience used to threaten the players during matches. There are numerous such instances where Beverley has received even death threats.
In addition, he became a father to a child in his teens, so he got into the illegal drug dealing business in his college days to raise her.
Patrick Beverley | Basketball Career
College Career
After high school, Patrick joined the University of Arkansas for his college career. Even though his life was distressful because of personal problems, he played all games of his first season with excellent stats.
However, he could not appear in the third season as the university was not satisfied with his academic performance. Consequently, he returned home and ver went to college ever again.
Please read our article about the youngest ever NBA championship winner and 2nd overall pick in the 2013 NBA draft Darko Milicic!
Professional Career
Patrick started his club career at age 19 with the Ukrainian club, BC Dnipro, in 2008. He signed a one-year contract with the club in October, but they promised to let him leave as soon as the season was over.
He played around 46 matches for them in the Ukrainian Basketball league averaging 16.7 points and 7.0 rebounds per game.
In 2009, the Los Angeles Lakers selected him as the NBA draft's overall 42nd pick. Later on, the Miami Heat claimed his draft rights from the Lakers, but he was not included in the club's roster.
As a result, he signed with the Olympiacos Piraeus of the Greek League and played there for a season. Before returning to America, he played one more season in Russia for the Spartak St. Petersburg.
NBA Career & Injuries
After a successful venture in Europe, he signed a deal with the Houston Rockets on January 7, 2013.
He spent some time with the Rio Grande Valley Vipers in the NBA G League before his NBA debut.
Beverley appeared in 41 matches for the Rockets in his first-ever NBA season, missing many games due to injuries.
He notched 5.6 points and 2.7 rebounds per game in his rookie season.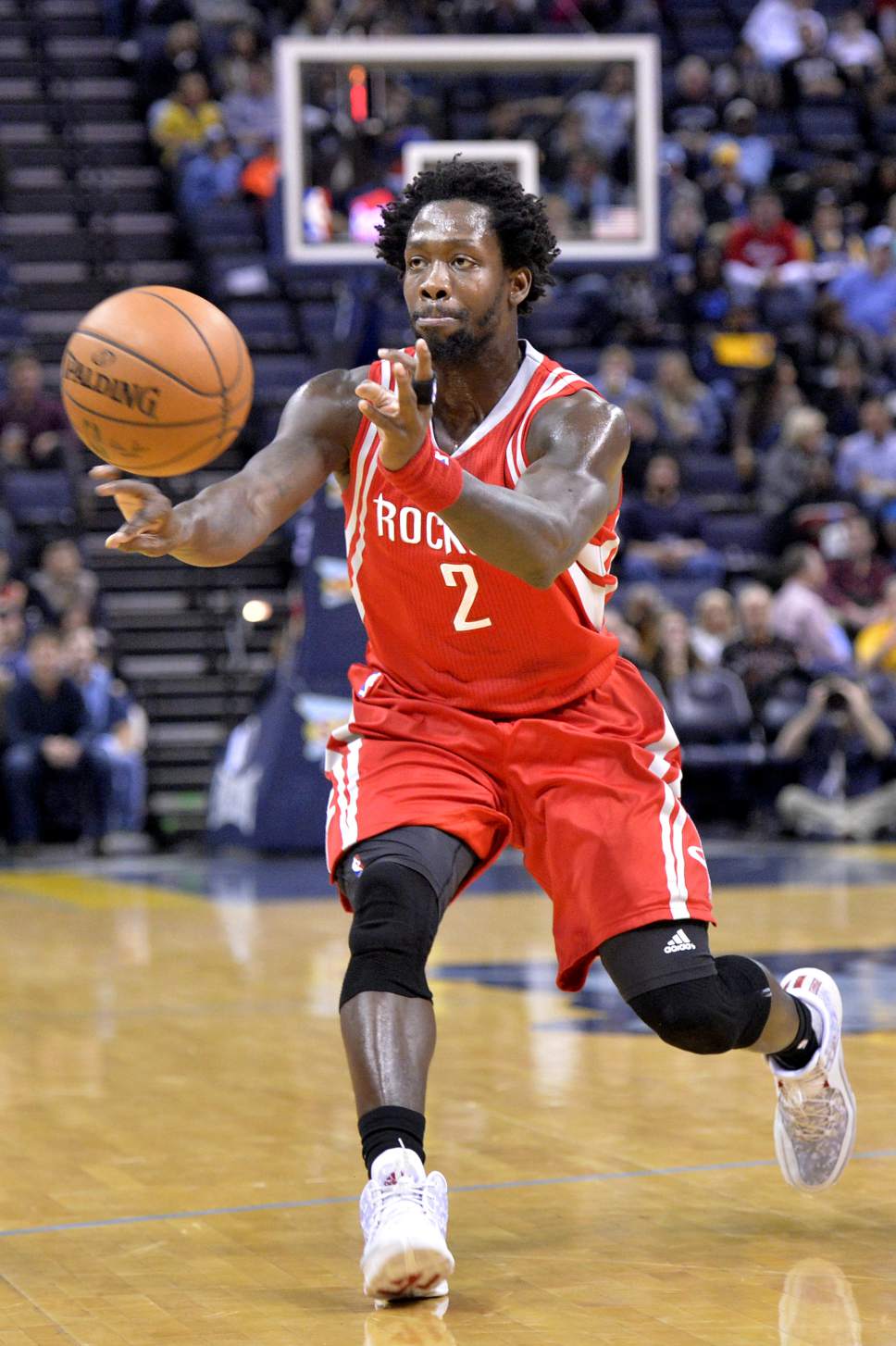 His second season with the Rockets was relatively better in terms of stats. However, he missed 56 matches due to injuries, and the rest he had to take after undergoing surgeries.
They eventually traded him to the LA Lakers on June 28, 2017. however, he could not play in the preseason matches due to a sore knee. Moreover, he missed almost the whole season that year due to multiple injuries in his knee.
He had to go through an arthroscopic lateral meniscus repair to recover from the damage entirely. He played three more seasons with the Clippers until 2021.
Currently, he is with the Minnesota Timberwolves. He extended his contract with the Timberwolves on February 16, 2022.
Awards & Achievements
Some of his awards and achievements are:
NBA All-Defensive First Team (2017)
NBA Hustle Award (2017)
SEC Freshman of the Year (2007)
Russian League Guard of the Year (2011)
Greek Cup Winner (2010)
NBA All-Defensive Second Team (2014, 2020)
EuroCup MVP (2012)
Russian League All-Star (2011)
UBL Slam Dunk contest champion (2009)
Russian Cup Winner (2011)
SEC All-Freshman Team (2007)
Russian League Defensive Player of the Year (2011)
Patrick Beverley | Net Worth & Earnings
The Chicago native has a net worth ranging from $10-$15 million.
Beverley started earning as he began playing professional leagues in Europe, but he never revealed the amount he received during his foreign career.
The player stayed with the Miami Heat after they bought his draft rights from the LA Lakers in 2011. So, the Heat had paid him around $473k even though he did not play any matches.
Returning to play in the NBA from the 2012-13 season, he played his first five seasons with the Houston Rockets. The Rockets paid him about $14 million for his games until 2017.
Likewise, he collected around $35 million for his time with the Los Angeles Clippers. He signed a nearly $14.5 million deal with the Minnesota Timberwolves in 2021.
Talking about his overall earnings, he has accumulated around $51 million in his NBA career.
Similarly, he earns a good amount of money through brand endorsements. He was previously associated with Nike shoes for many years. However, he is currently in a contract with the Adidas shoe company.
Also, read about the American veteran basketball player with over years of playful experience, Mike Scott, here!
Getting Fined & Rewarded At The Same Time
Following a match with LA Clippers on April 13, 2022, the NBA fined Beverley for his post-game remarks about his opponent team.
After winning the game by just five points, the Timberwolves point guard shouted, "Take their ass home," directed at the Clippers. Consequently, it cost him around $30k in punishment.
However, quite funnily, he received an endorsement offer from a beer company named Bud Light after drinking their beer during that same press conference.
Soon after, the beer company responded to the incident by making a hilarious offer through their tweeter post in which they had a picture of a customized canned beer named "Bev Light," referencing his name.
Patrick Beverley | Girlfriend & Kids
The star athlete is currently dating an Iranian-born entrepreneur and Instagram model named Mandana Bolourchi.
She has a Master's degree in interior design and runs a real estate company, mainly taking up projects in Dubai and Iran.
It is unclear where they exactly met and when they began dating, but it has been some time since she often shows up during his matches.
Recently, when the Minnesota Timberwolves made it to the NBA playoffs, she celebrated her boyfriend's achievement by posting pictures of him on her Insta handle.
It has been a while since they posted pictures together on their social media handles. However, Beverley has had relationships with different women in the past.
As per the reports, Patrick was dating a girl named Amber Spencer during his early NBA years. There was a widespread rumor that he and Amber were engaged, but they never confirmed it.
Similarly, Beverley was reportedly in a relationship with a stripper named Lira Galore around 2013. However, they broke up following his allegation that the rapper Drake stole her from him and took her with him to his Toronto residence.
In addition, his name was linked to Youtube vlogger and model Alexis Marrie, but both ignored the rumor.
Furthermore, Beverley is the father to his two kids, Adlaia and Everett Beverley. However, he has not revealed who their mothers are yet.
Age, Weight & Height
As of 2023, Patrick Beverley is 34 years old.
About his physical stats, he stands 1.85 meters (6 feet 1 inch) tall and weighs around 180 lb (82 kg).
Furthermore, Patrick has decorated both of his arms with different tattoos.
While most of the tattoos are for people to recognize, a few tattoos, like the flame tattoo on his left arm and a Chinese character tattoo on his right arm, are very distinct.
Social Media
Instagram: @patbev21
Twitter: @patbev21
Facebook: Patrick Beverley
Check out our article on the American former shooting guard who appeared in fourteen NBA seasons, Stephen Jackson!
Frequently Asked Questions
Is Patrick Beverley good?
Yes, Patrick Beverley is good. He has averaged 9.2 points and 4.1 rebounds per game in his overall NBA career.
Why is Patrick Beverley called Mr. 94 feet?
A basketball court, in general, is 94 feet long and 50 feet wide. Patrick Beverley plays as if he encompasses every inch of it, making it hard for every opponent on the court during the game.
For this reason, people call him Mr. 94 Feet.