Lamine Yamal religion has been a recent topic of interest after the Barcelona Coach included the 15-year-old in the team set, making him the youngest-ever player to be a part of the Barcelona squad for an official game.
Lamine Yamal Nasraoui Ebana is a La Masia Academy prospect. He was born on 13 July 2007, which makes him the youngest Barcelona player.
Born in Esplugues de Llobregat and raised in Mataró, Spain, Lamine Yamal's father is Moroccan, and his mother is Equatorial Guinean.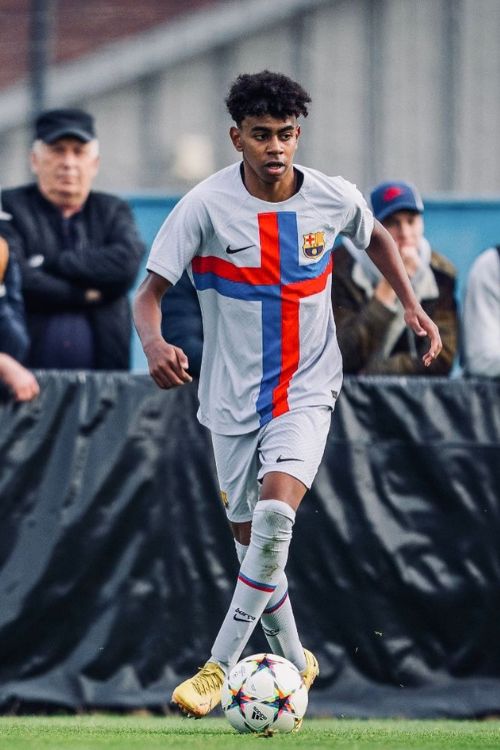 Lamine scored one goal in four games for Spain's U16 national team in 2021.
Xavi, a former player of Barcelona and current head coach, mentioned how it is very hard to compare Yamal with anyone.
Xavi said, "Lamine is different… He possesses attributes from various players, and I cannot see a direct comparison."
Although Yamal's profile has led to comparisons with Argentinian legend Lionel Messi and, more recently, another wonderkid, Ansu Fati.
Lamine Yamal God Faith And Belief
Yamal is originally from Spain and even plays for the national team of Spain's under-16 team.
He has started his career on a big stage and is aware of the consequences that can arise if his personal information is shared.
Yamal has yet to disclose his religion and beliefs. He has kept his personal life away from his social media.
However, in some of the pictures, his family members can be seen wearing hijab or burka, which indicates he might follow Islam.
Similarly, based on Lamine Yamal's celebration, where he points toward the sky, we can infer that he believes in God.
At just 15 years old, Lamine Yamal has a lot to learn from life, and perhaps he will discover what he truly believes in as he grows older.
Lamine Yamal Family
Lamine Yamal has mixed origins. Yamal's parents are of different nationalities, and he doesn't seem to be posting much about his family. It seems like he values his privacy, which fans should respect.
In a recent Instagram story, Yamal posted a photo featuring a large group of individuals, presumably his family.
Sources have also uncovered a picture of Yamal with two people, leading to speculation that he may have a younger brother.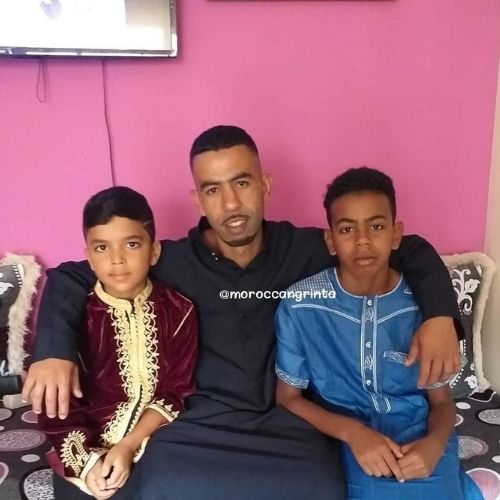 Again, from his Instagram highlights, we can see him in a picture with a person named "Eddy," and looking at the post, we can assume that he is his cousin.
Lamine Yamal Character
Yamal started training with Barcelona at a young age. He has since grown up to become one of their most promising prospects.
Everyone describes him as a shy, well-mannered, and focused individual who can sometimes go unnoticed due to his introverted nature.
However, when he engaged in the act of indiscipline while playing for the national squad, he was perceived as a different person.
Julen Guerrero suspended him from his U17 squad, and the national team gave him a four-match suspension.
The La Masia prospect, Yamal, has a promising future in soccer. He is already catching the attention of top European clubs such as PSG and Chelsea.