Malcolm Brogdon is a prominent American professional basketball player for the National Basketball Association's (NBA) Indiana Pacers.
Furthermore, he played college basketball for Tony Bennett's Virginia Cavaliers. He was a unanimous first-team All-American as a senior in 2015–16.
Malcolm was also named Atlantic Coast Conference (ACC) Player of the Year and Defensive Player of the Year in the same season, making him the first player in conference history to receive both honors in the same season.
In addition, he went on to grab the NBA Rookie of the Year Award, becoming the league's first second-round pick to do so since 1965.
On the sidewalk behind 547 Auburn, a persona began to emerge. As a Bucks rookie, he mustered the courage to separate posterize Kyrie Irving and LeBron James in a December 2016 game.
Moreover, the patience he employs alongside Pacers center Domantas Sabonis to form one of the league's most prolific pick-and-roll tandems today.
Malcolm Brogdon: Quick Facts
Full Name
Malcolm Moses Adams Brogdon
Known as
Malcolm Brogdon
Nickname
The President
Birth Date
December 11, 1992
Birth Place
Atlanta, Georgia
Residence
Atlanta
Religion
Christianity
Nationality
American
Ethnicity
African American
Education
Greater Atlanta Christian (Norcross, Georgia) and Virginia (2011–2016)
Zodiac Sign
Libra
Father's Name
Mitchell G Brogdon
Mother's Name
Jann Adams
Siblings
Gino and John Brogdon
Age
29 years old
Height
6 feet 5 inches
Weight
230 lb (104 kg)
Eye Color
Brown
Hair Color
Black
Body type
Athletic
Profession
Basketball Player
Marital Status
In a relationship
Girlfriend

Victoria Janowski

Children
None
Active since
2016 – present
Teams

Milwaukee Bucks
Indiana Pacers

Achievements

NBA Rookie of the Year (2017)
NBA All-Rookie First Team (2017)

Endorsements
Not Available
Net Worth
$1- $5 million
NBA Draft Pick
2016 / Round: 2 / Pick: 36th overall
Position
Point Guard and Shooting Guard
League
NBA
Merch
Basketball Card
Social Media
Instagram, Twitter
Last Update
November 2022
Early Life
Brogdon lived in the two-story colonial at 547 Auburn Avenue, just off the corner of Howell Street, two miles east of the Hawks' arena, from the age of eight to thirteen.
His family moved there from the suburbs in 2001, and his parents, Jann Adams and Gino Brogdon Sr., immediately built a basketball court for their three sons behind the house.
It was really just a concrete slab the width of a minivan, with a right-wing that spilled into a nearby driveway and a hoop weighed down by bricks at the base.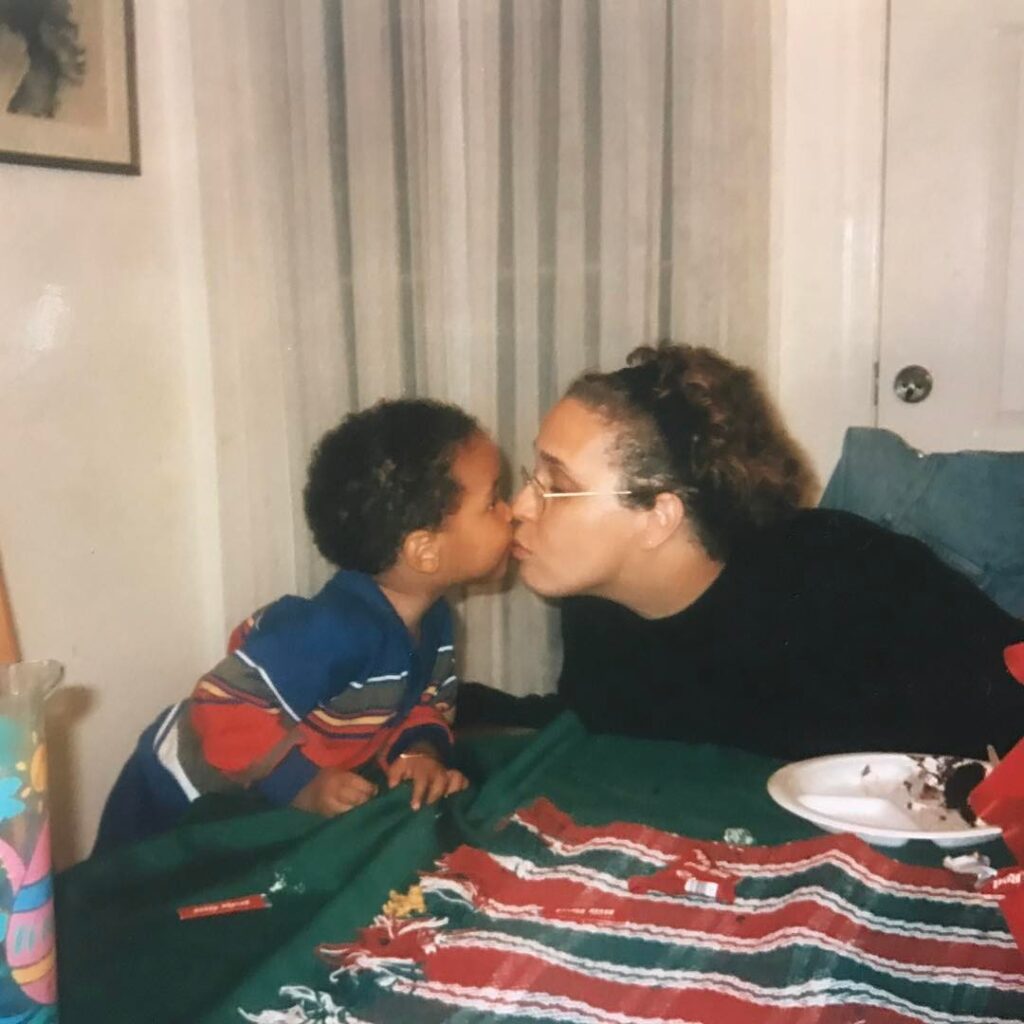 Brogdon describes himself as a "rambunctious kid," nicknamed Mookie Dew by his father for his ability to zip around like Mookie Blaylock, the Hawks' 6-foot jetpack.
Naturally, this resulted in an odd injury, such as an upper incisor that remains chipped as a result of a hard foul by a neighborhood friend.
On the other hand, Malcolm trudged inside for dinner with invisible scars and gushing tears because older brothers Gino Jr. and John would never let him win.
Initiation of Basketball Interest
Brogdon was always a hardworking student. Gerry Warburg, one of his professors, recalls Brogdon sending him a draft of a term paper about US aid to Africa while traveling home on the team bus from Washington after the ACC title game loss to North Carolina in 2016.
Malcolm felt something "really click" inside his basketball consciousness in ninth grade, around the time his parents divorced and the family moved out of 547 Auburn.
Furthermore, he started training every day after school with his older brother John, and he beat the sun on Sunday mornings to hurl jumpers before church.
He promised himself nobody in his recruiting class would outwork him, and he still believes that.
You might like; Pero Antic Bio: NBA, Net Worth & Family>>
A top 100 recruit, Brogdon chose Virginia over Arkansas, Georgia, and Notre Dame.
After suffering a serious foot injury the previous season, he redshirted his sophomore year. Following that, he was regarded as one of the team's most important contributors during the 2013–14 and 2014–15 seasons.
Brogdon averaged 5.4 rebounds, 12.7 points, and 2.7 assists per game in 2013–14. He was named a consensus second-team All-American in 2014–15, as well as first-team All-ACC and ACC Co-Defensive Player of the Year.
As a senior at Virginia in 2015–16, Brogdon was named to the Naismith Trophy's 35-man midseason watchlist and won numerous prestigious awards.
Moreover, he was named ACC Player of the Year, ACC Defensive Player of the Year, first-team All-American, and a Naismith Award finalist.
Brogdon earned a bachelor's degree in history and a master's degree in public policy from the University of Virginia. On February 20, 2017, his college jersey number, 15, was retired.
Malcolm Brogdon: Age, Height & Weight
On October 15, 1993, Malcolm Brogdon was born. As a result, he has reached the age of 29 years old.
In addition, the professional basketball player stands 6 feet 5 inches tall and weighs approximately 104 kg.
Malcolm learned the toughness required to bulldoze into a lane of NBA bigs, as well as the craftiness he displays with every fake dribble handoff along the perimeter.
The athlete has lovely dark hair and brown eyes. Moreover, Malcolm is of African-American descent and holds American citizenship.
Malcolm was born under the astrological sign of Libra. Sapiens born under the Libra astrological sign are nurturing and caring. They are constantly on the lookout for balance, harmony, and justice.
Professional Career
The Milwaukee Bucks picked Brogdon with the 36th overall pick in the 2016 NBA draft on June 23, 2016. He signed with the Bucks on July 30, 2016.
He made his NBA debut on October 26, 2016, in the Bucks' season opener against the Charlotte Hornets, recording eight points and five assists in 21 minutes.
Brogdon made history as the first second-round draft pick to win Rookie of the Year with the Milwaukee Bucks since the common draft era began in 1966.
Two seasons later, he became the eighth player in NBA history to have a 50-40-90 season, indicating a percentage success rate for field goals, three-pointers, and free throws.
On October 18, 2017, Brogdon scored 19 points in a 108–100 victory over the Boston Celtics in the Bucks' season opener. Likewise, he had a season-high ten assists to go with 21 points against the Detroit Pistons on November 3, 2017.
Furthermore, Malcolm then set a season-high with 22 points against the Cleveland Cavaliers four days later. He set a career-high with 32 points in a 109–105 win over the Phoenix Suns on January 22, 2018.
Brogdon won a bronze medal for the United States national team at the 2015 Pan American Games. In 2019, he signed as a free agent with the Pacers.
Injury
Brogdon has been nursing an Achilles injury and entered the league's health and safety protocols after testing positive for COVID-19 in January.
Malcolm Brogdon hit a floating jump shot on the Indiana Pacers' first offensive possession of the game.
Moreover, Brogdon ended up with the ball in his hands as the shot clock expired on the next possession. Additionally, he took a hurried shot that only hit the side of the backboard.
If this injury persists past the All-Star break, it would be prudent to have Brogdon sit out the rest of the season. With how the Pacers' season has gone so far, there's no reason for him to play hurt.
Injuries have hurt his game, but statistically, Brogdon has been more of a plus for this team than a minus. Hopefully, Brogdon will be able to overcome his injury and return to the court sooner rather than later.
Did the Indiana Pacers ruin Malcolm Brogdon's Shot?
Certainly not. Though the Pacers' request for Malcolm Brogdon to shoot more mid-range shots has certainly had an impact on Brogdon.
Moreover, the crux of his missed 3-pointers is due to the difficulty of his shots rather than the team asking him to do something he is incapable of.
Brogdon receives more defensive attention as the Pacers' focal point than he did as a complementary piece in Milwaukee. Furthermore, only 25% of his 3-point attempts were "wide open," while only 20% can be classified as such.
Brogdon will have to adjust in the future and learn to sink contested and pull-up 3-pointers if he wants to maintain his accuracy.
Don't miss out; Jerrelle Benimon: NBA, Net Worth & More>>
Comes From A Studious Family
Mitchell Gino Brogdon Sr., Brogdon's father, is a lawyer and mediator best known as the host of the syndicated court show Personal Injury Court.
Brogdon's mother, Dr. Jann Adams, is the former chair of Morehouse College's Psychology Department. Further, she has been promoted to the position of associate dean of science and mathematics.
Unfortunately, his parents divorced when he was 11 years old. Gino, Brogdon's oldest brother, is a practicing attorney, and John, his other older brother, is a law student.
Charity Works
Malcolm Brogdon developed a desire to serve, which has resulted in a seat on the NBPA's executive committee and a philanthropic portfolio that spans two continents.
And how Malcolm has found his voice as a social justice activist, carrying on the deep legacies of his neighborhood, family, and name.
He established the Brogdon Family Foundation, with his mother as executive director and two primary programs on the horizon.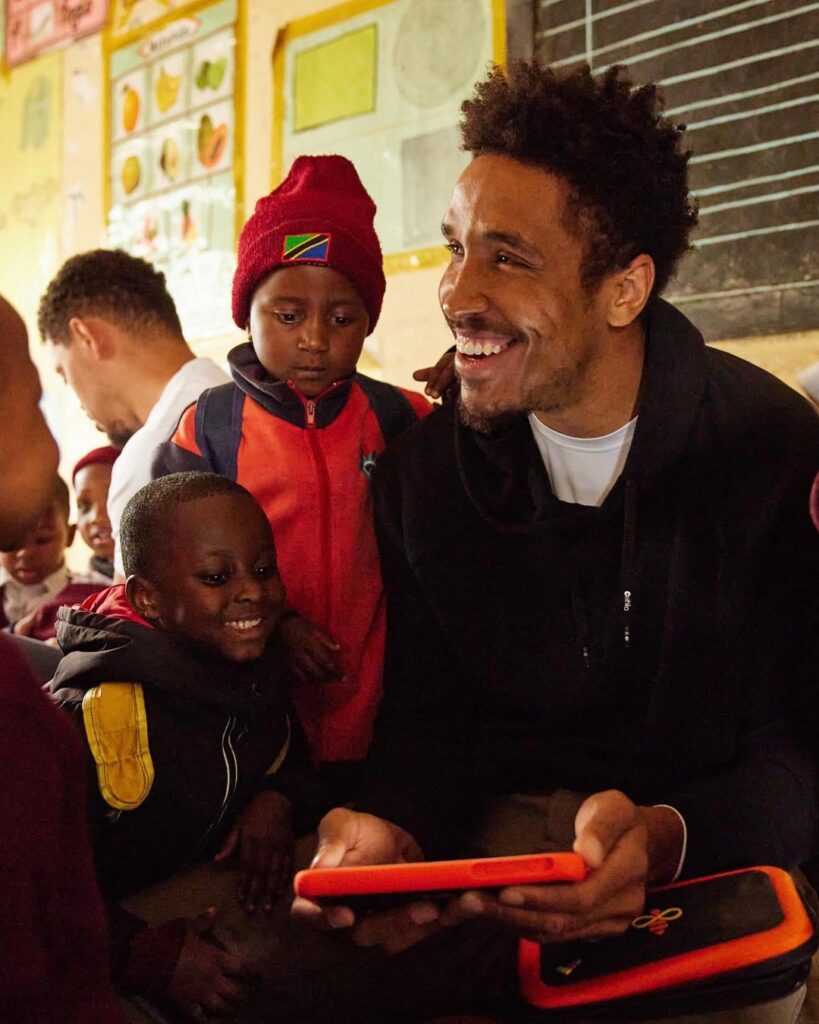 One example is the John Hurst Adams Education Project, which collaborates on literacy initiatives with seven (and counting) Indianapolis-area schools and plans to take its students on tours of HBCU campuses in spring 2022.
Hoops4Humanity, on the other hand, constructs schools in Tanzania and Kenya with infrastructure centered on newly dug freshwater wells.
Moreover, it includes indoor handwashing stations and bathrooms and provides students with learning tablets and basketball courts.
Jersey No.
Malcolm Brogdon is the Pacers' No. 7 player. When he enters a new phase of his career, he changes his numbers.
In high school and his first year at Virginia, he wore 22. However, he switched to 15 after suffering a foot injury and having to sit out a season as a medical redshirt.
The university has retired that number. He changed from 13 to 7 when he joined Milwaukee because it is one of his favorite numbers. Likewise, he also considered the number 11.
People also like to read about; Kevon Looney Bio: Injury, Career & Net Worth>>
Malcolm Brogdon Agent Is NBA's First Female Agent
Danielle Cantor, the NBA's first female agent, represents Brogdon. She works with David Falk, a veteran super-agent who has restructured his firm to represent only NBA players.
Moreover, her social standing drew Brogdon in.
"As a minority in this country, I think it's important that you give other people who are overlooked or aren't given similar opportunities a chance," Brogdon told the Washington Post.
"I imagined we'd be breaking the glass ceiling and doing something special together."
Malcolm Brogdon: A Good Person
Brogdon has a few nice watches. His long-term objectives appear to be modest. He aspires to live a simple life and to be recognized as a good man.
His decision to attend college was motivated by a desire to further his education as well as a desire to play basketball.
Moreover, Brogdon seriously considered Notre Dame and Harvard before deciding on Virginia, an elite academic institution. He's not built like that. He enjoys basketball, but he does not require it.
The game could use more people like Brogdon, a role model for players who can learn not to go broke, not to make bad lifestyle choices, to see success as more than money, and to reject the low-expectation black pathology that if it weren't for sports.
Malcolm Brogdon: Girlfriend
Victoria Janowski is Malcolm Brogdon's girlfriend in the NBA.
Furthermore, Janowski was a volleyball player at Virginia University.
She is also the Vice-Chair of the Black Student Alliance athletic council at the "University of Virginia." They were seen hanging out together and posing back to back in a photo.
The couple is very supportive of one another and acts as a pillar of support for one another in order to boost one another's confidence.
Malcolm Brogdon: Net Worth
Malcolm Brogdon's net worth has not been officially revealed yet. However, some sources indicate his net worth to be between $1-$5 million.
Brogdon's contract extension begins with the 2023-2024 season and raises his annual salary to $22.5 million over the next two seasons. Brogdon is now under contract with Indiana for the next four seasons for a total of $89.3 million.
Furthermore, he has taken an unusual approach through his portfolio: all of the point guard's financial investments are dedicated to active causes.
They include "impact" companies in the private market and ESG companies in the public market, which consider a company's environmental, social, and governance practices in addition to traditional financial metrics.
According to academic research, the investment returns on these assets are comparable to traditional investing. However, the Atlanta native grew up believing that education could be used to help others.
Social Media Presence
Malcolm Brogdon is present on several social media platforms. The athlete primarily posts pictures of his foundation and other professional life-related activities.
Furthermore, Malcolm uses social media to raise awareness of a variety of social and global issues. The following is a link to his social media platforms:
Instagram– 138k followers
Twitter– 15k followers
FAQs
Is Malcolm Brogdon black?
Malcolm Brogdon is a proud black man. "You realize from a young age that I can be a smart, articulate, educated black man while still identifying as an African American," he said in an interview.
"I was named after Malcolm X, who always said, 'If you don't have an education, you have no future.' My parents are huge Malcolm X supporters and raised me in accordance with his teachings."
Who is Malcolm Brogdon's grandfather?
NBA player Malcolm Brogdon's grandfather was civil rights leader John Hurst Adams.
Why do they call Malcolm Brogdon the president?
On the court, Brogdon barks out plays and coverages in an Obamian baritone that earned him the nickname "President" from his former Virginia teammates.