Anansa Sims is the girlfriend of an American former professional basketball player Matt Barnes, who played fourteen seasons in the NBA from 2002 to 2017.
However, Anansa is much more than just Matt's girlfriend. She is an independent woman with many talents. People who have been following her from the beginning know her as a TV personality, motivational speaker, designer, etc.
Some might even say she is a star kid as she is a daughter of a famous supermodel, Beverley Johnson.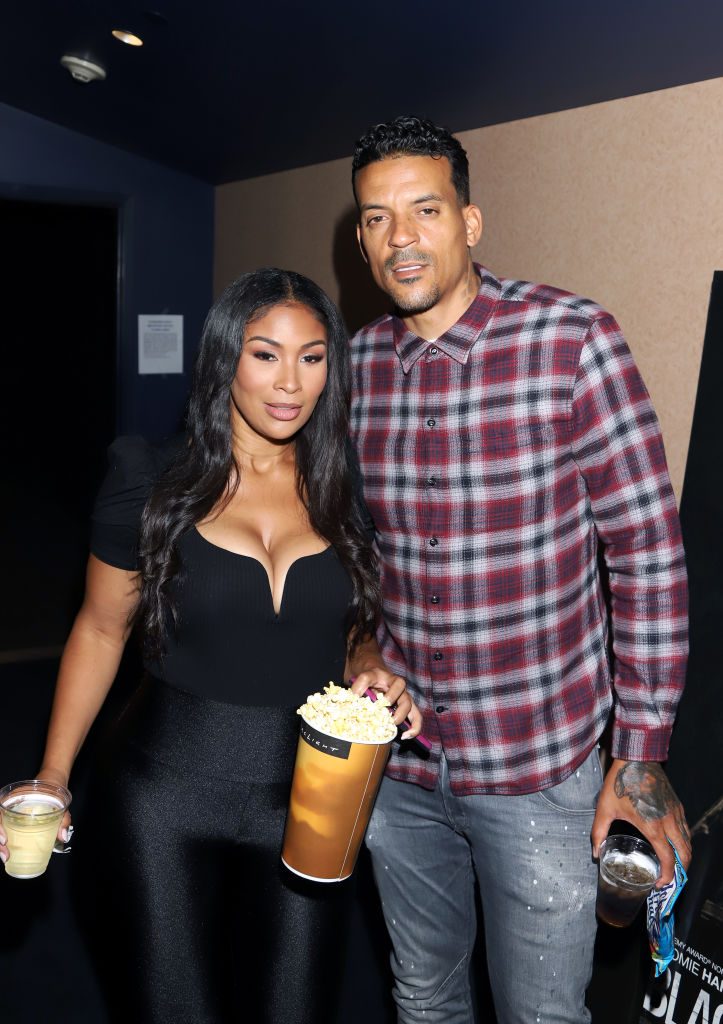 Anansa has been a part of many popular shows since she started her modeling journey in her teens. Some of the shows which helped her gain widespread fame include America's Next Top Model (2003) and The Wendy Williams Show (2008).
Although she once felt low because of constant bullying and body shaming, she has now turned that into her strength. She is currently one of the most-successful plus-sized models in America.
Let's explore her life in detail in the article below. However, some quick facts first.
Quick Facts
Full Name
Anansa Sims
Date of Birth
December 27, 1978
Birth Place
New York, United States
Nick Name
Not available
Religion
Christian
Nationality
American
Ethnicity
African-American
Zodiac Sign
Capricorn
Age

44

years old
Height
1.75m (5 feet 9 inches)
Weight
154 lb (70 kg)
Hair Color
Black
Eye Color
Dark Brown
Build
Curvy
Father's Name
Danny Sims
Mother's Name
Beverley Johnson
Education

State University of New York (Buffalo, New York)
Trinity Washington University (Washington, D.C)

Marital Status
Unmarried
Boyfriend's Name
Matt Barnes
Kids
Four (Three kids with David Patterson and one with Matt)
Profession
Actress, Model, TV Personality, etc.
Shows
The Talk, The Mo'Nique Show, etc.
Siblings
None
Net Worth of Matt
$13 million
Social Media
Instagram, Twitter
Merch of Matt Barnes
Trading Card, Signed Floor Board
Last Update

January 2023
Matt Barnes Girlfriend | Early Life, Family & Education
Anansa Sims was born to Danny Sims and Beverley Johnson in New York, United States, on December 27, 1978.
Beverley was previously married to a real estate agent named Billy Potter. After ending her relationship with Potter, she began dating Danny, fifteen years older than her.
Her mother, Beverley, is the first black American model ever to get featured on the cover of the famous American magazine Vogue.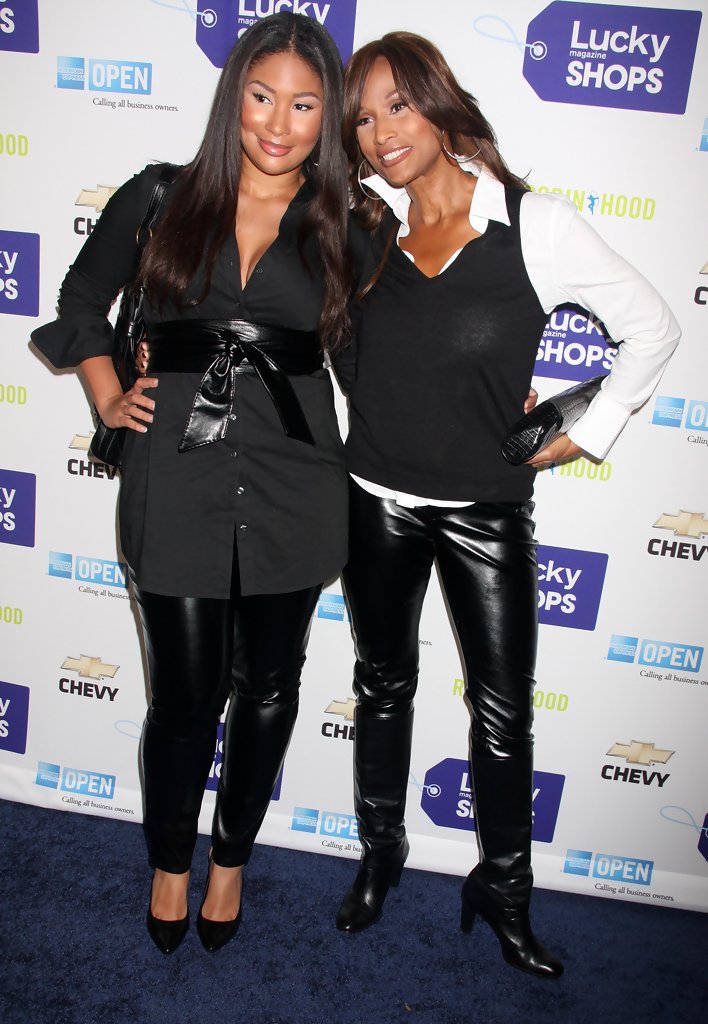 Although relatively less popular than his wife, her father was a music producer and publisher who worked with many famous singers of the 60s and 70s. He is mainly known for signing contracts and collaborating with the well-known Jamaican Rastafarian singer Bob Marley.
Sadly, Anansa's parents separated just a few months after her birth. As both her parents were from the entertainment industry, Anansa dreamed of getting into the world of glamour from a young age.
However, her mother was initially against her daughter's wish to enter into modeling. So, Anansa had to focus on her studies as well.
But, when she was in the last years of high school, Beverley changed her previous decision and allowed her daughter to pursue modeling.
Anansa, to make her mom proud, later attended college after her high school graduation. She has a Bachelor's degree in business from the State University of New York (SUNY). Moreover, she graduated with her MBA from Trinity Washington University as well.
Anansa's Mother was Her Role Model
After being featured on the covers of two different magazines, Vogue and Elle, within just a year, in the 1970s, Beverley later appeared in films, TV shows, and movies.
Similarly, she has written a couple of books. In 2008, The New York Times named her one of the most influential people in fashion in the 20th century.
As she stayed with her mother after her parent's separation, Anansa is primarily influenced by her mother. She has always looked up to her while growing up, so she considers her mother her role model.
Learn about Jessica Olsson, the beautiful wife of Dirk Nowitzki, who formerly played league basketball for the Dallas Mavericks in the NBA!
Matt Barnes Girlfriend | Career
Anansa started her modeling career when she was just seventeen. However, she faced troubles in her early days because of her overweight and lost many projects along the way.
As a result, she prepared her diet plans and followed them strictly to look "fit" as per various modeling and advertisement agencies. She used to stay without food for days and be regular in the gym to reduce her weight which was often exhausting.
Although she lost a considerable amount of body fat after intense dieting, she became feeble. But, to her disappointment, when she visited an ad agency in New York, they rejected her, saying she still needed to lose some more weight.
That, of course, frustrated her, and then she returned to her studies. After completing her Master's, she started working as a financial consultant in a real estate company in Atlanta.
Doing What She Likes Most
Sims had almost given up on her dreams of becoming a model, but fortunately, she learned about a modeling agency named Wilhemina Models in Los Angeles. She went for the audition there, and they hired her straight away.
She then started posing for various popular magazines and calendars, which soon established her as one of the most sought-after plus-sized models. Sims has already appeared as a model for magazines like Essence and Glamour US.
Furthermore, she runs her plus-size clothing line, mainly selling swimwear and jeans.
In recent years, she has obtained a new status of a television personality. She has now been a part of various popular shows such as Beverley's Full House (2012), America's Next Top Model (2003), etc.
In addition, she is into fashion design and manages to show up at various events as a motivational speaker.
Matt Barnes Girlfriend | Age, Weight & Height
Anansa Sims was born in 1978, so she is currently 44 years old. Similarly, she stands at a remarkable height of 1.75 meters (5 feet 9 inches).
Sims was chubby since her childhood, and as a plus-sized model, she weighs around 154 lb (70 kg). Anansa had lost a lot of weight during her college years, but now she feels confident in her body and does not stress much thinking about it.
About Matt Barnes
Matthew Kelly Barnes, commonly known as Matt Barnes, is an American former professional basketball player who played for over a dozen clubs for fifteen years in the NBA.
Although he did not win significant individual honors and awards during his career, he became an NBA champion with the Golden State Warriors in 2017.
Originally from California, Matt had played high school basketball for the Del Campo High School in Fair Oaks, where he developed his basketball skills and progressed as a promising small forward.
He later played college basketball for the UCLA Bruins. Even though he had good stats towards the end of his college career, Matt had difficulty getting into the NBA. The Memphis Grizzlies picked him in the second round of the 2002 NBA draft.
Before his relationship with Anansa, Matt was married to an American model and entrepreneur, Gloria Govan. However, their relationship could not survive long as the two frequently engaged in quarrels and fights.
In 2010, Matt was even arrested on the charge of domestic violence against Gloria. However, he had married her in 2011, promising he would never harm her, but again they divorced in 2014, citing irreconcilable differences.
He has twin sons with Gloria. She is currently married to his former teammate, Derek Fisher.
Matt currently works as a Sports Analyst on the ESPN channel. In addition, he runs a podcast named The Barnes Boyz Podcast, where he talks about basketball and games with his sons.
Relationship with Matt Barnes
Anansa Sims has been in a relationship with the former NBA star Matt Barnes since 2017. However, it was not that they started their relationship soon after they met. The two had known each other for years.
Sims briefly attended UCLA before moving to SUNY in Buffalo, New York, to pursue her higher education. During that time in Los Angeles, she first met Matt when he was playing basketball for the UCLA Bruins.
But then, the time and their destiny took them to different spaces. While Sims pursued modeling and a real estate business, Matt had a great NBA career and married someone else.
You may also like to learn about Eddie House, a former NBA player who appeared in eleven seasons for nine different clubs in the NBA from 2000 to 2011!
Anansa Sims, too, had a family with another man named David Patterson. But she ended her marriage with Patterson in 2017.
Fortunately, both Matt and Anansa met again when they were a bit lost and looking for someone to partner up with and begin anew. The old friends got along well and decided to start a new life together.
Soon after, on December 7, 2018, Anansa gave birth to their son, Ashton Barnes.
Brief Break-up & Subsequent Reconciliation
Everything between Anansa and her fiancee, Matt, went well until Anansa shocked her fans through her social media handle in 2020. In February that year, she, all of a sudden, declared herself single on her Instagram bio.
Their fans, who were happy for them, were displeased to see what had surfaced and were curious to know the reason. Matt came to the fore accusing Sims of keeping their son away from him for no reason.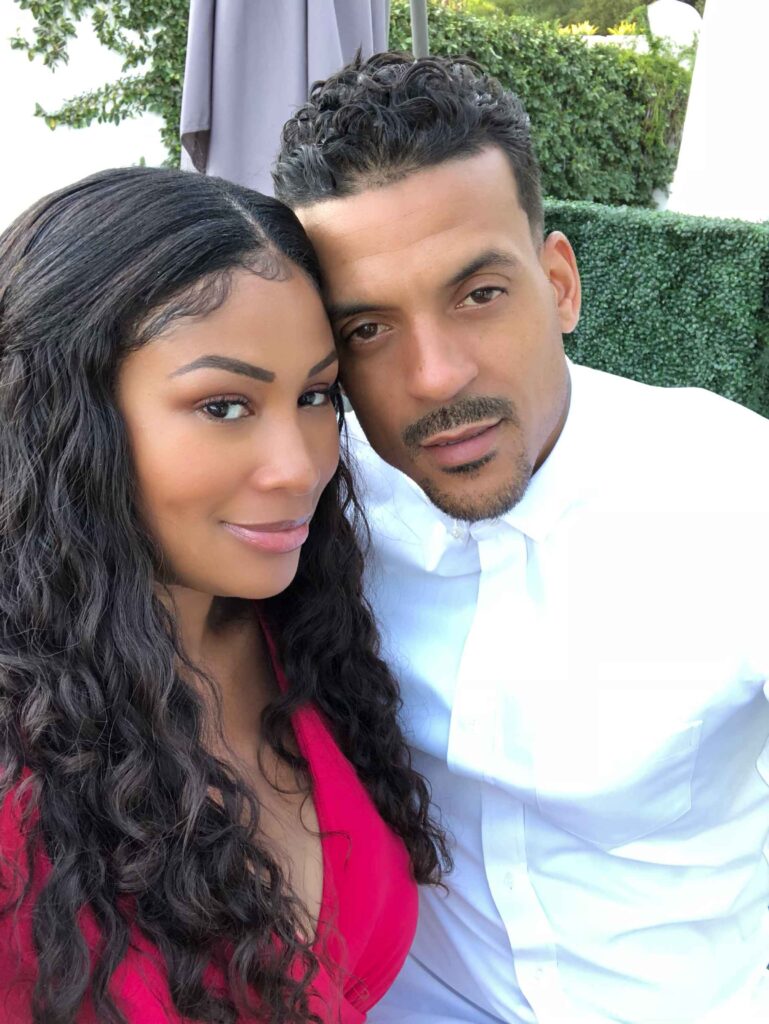 She replied that Barnes started getting arrogant and also became obsessive, due to which he had begun to harass her in any way possible. Even when she lived away from him after being unable to withstand him, he frequently harassed her through social media.
The two continued with their cross allegations for around two months and had shown no sign of reconciliation until they appeared together on the occasion of Easter in April.
During that same event, Matt apologized for his toxicity to their fans through an Instagram post and promised never to repeat such things. Similarly, he said sorry to his former wife, Gloria, for not treating her well and wished for her well-being.
Anansa, too, forgave her boyfriend readily and later said that her love for Matt increased even more when they reunited after two months of separation.
Co-parenting with Matt
Matt and Anansa had children from their previous relationship, apart from their only child together. Anansa won custody over her three children after she divorced her previous husband, and they, too, live together with their mom and stepdad.
Matt's twin sons, too, live with them, and now they have become a part of a big family comprising eight people altogether. The couple often remarks that co-parenting their kids has been a fun experience, and they enjoy it.
And they are not even lying by saying it's fun to live with such a large family. Anyone who has visited their social media handles and seen their post knows it's true.
Matt Barnes Girlfriend | Social Media
The American Robert Williams plays professional basketball for the NBA club Boston Celtics and is mainly known for his great shot-blocking techniques. Read his bio here!
FAQs
Is Anansa Sims' mother married?
No, Anansa Sims' mother, Beverley Johnson, is unmarried. She has not married anyone since she divorced Danny Sims in 1979. However, she was in a relationship with American actor Chris Noth in the early 90s, but they broke up in 1995.
Does Anansa Sims have any siblings?
No, Anansa Sims does not have siblings. However, she has two half-sisters, Jelani and Stacey, from her father's previous relationship.