With spiking popularity, fans are indulged in the life of former NASCAR racer Tony Stewart. They want to discover more about his sister, Natalie Stewart, and his family.
Semi-retired professional stock car racing driver Tony Stewart is a co-owner of Stewart-Haas Racing and the Superstar Racing Experience.
Throughout his racing career, he accomplished several noteworthy milestones and successes.
With four NASCAR Cup Series titles, he is the only driver in history to win a championship in both IndyCar and NASCAR.
He is a two-time winner of the Brickyard 400 and a seven-time winner of the USAC Silver Crown Series.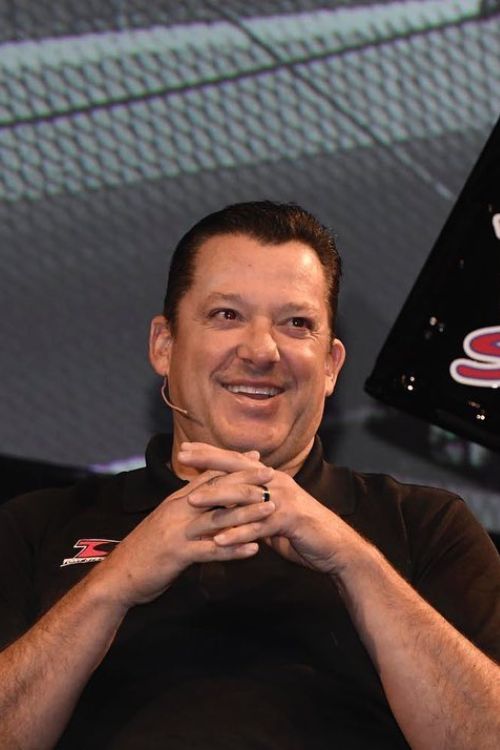 Stewart still ranks among the top race car drivers with 618 races run over 18 years in the NASCAR Series. He has won 62 NASCAR races, 11 in the Busch Series and 2 in the Craftsman Truck Series.
Moreover, the racer has received several prestigious honors and accolades. Stewart earned Driver of the Year in 2002, 2005, and 2011, in addition to Rookie of the Year in 1999.
Despite a stellar career, he wrapped up his NASCAR driving career in 2016, competing in the 2016 Ford EcoBoost 400.
Now, the Hall of Fame driver handles multiple business ventures and participates in NHRA drag racing.
Tony Stewart Sister: Natalie Stewart
Racer Tony Stewart grew up alongside his sister, Natalie Stewart. The siblings were born to Pam Boas and Nelson Stewart in Columbus, Indiana.
Despite his notoriety, Tony has upheld his family's privacy, as fewer details are available about them.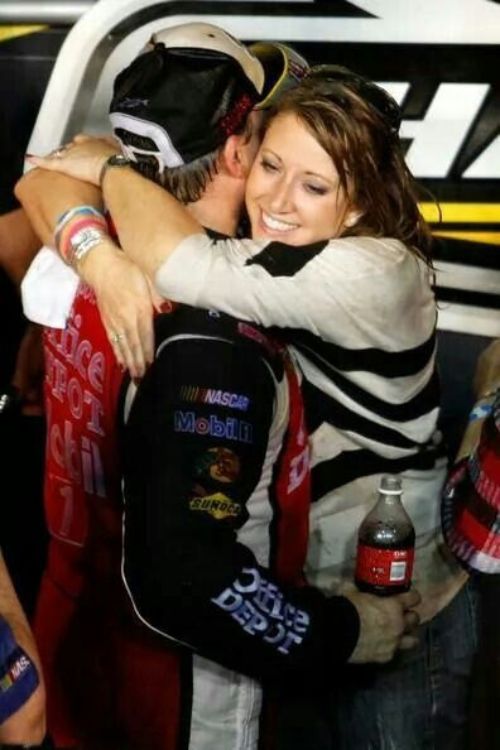 His sister, Natalie, a graduate of Ivy Tech Community College, maintains a low profile on the internet. She previously attended Columbus North High School.
According to her Facebook profile, Natalie works for Tony Stewart Foundation as an administrator. She assists with the Foundation invitations along with their mom, Pam.
Besides, on her Facebook page, she mentioned that she has been married since October 6, 2001. She currently resides in Zionsville, Indiana, with her family.
Since childhood, the sibling duo has been close and supportive of one another's aspirations.
Tony Stewart's Wife & Relationship
The 52-year-old racer Tony Stewart is married to his better half, Leah Pruett, an American drag racer.
Born to her parents, Ron and Linda Pruett, Leah grew up alongside her sister, Lindsey Pruett.
After graduating high school, she enrolled in California State University on an athletic scholarship. After completing her education, she eventually pursued her dream of being a racer.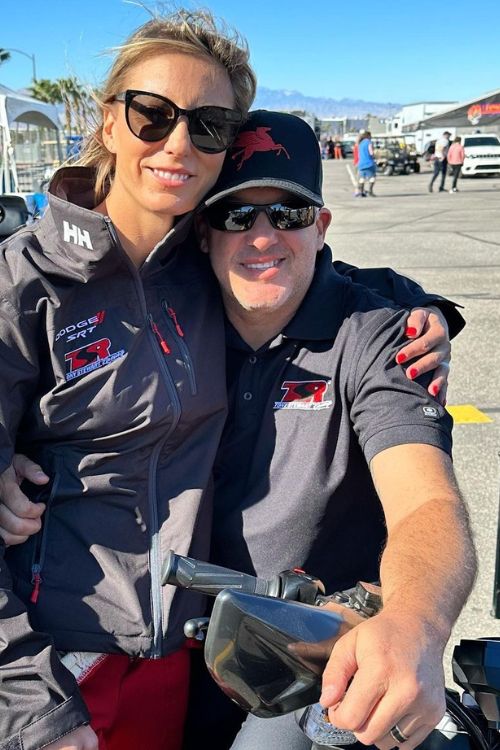 His wife, Leah, competes in drag racing for Tony Stewart Racing in the NHRA Top Fuel Dragster. Throughout her career, she has set many records and achieved numerous victories. Their shared passion for motorsport is what binds their relationship close.
Before finding her real connection, Tony, Leah had already been married twice. As per sources, the two have been together since 2020.
The couple announced their engagement through an Instagram post on March 18, 2021.
On November 21, 2021, they exchanged vows in Los Cabos, Mexico.
Net Worth & Earnings
Former NASCAR racer Tony Stewart has an estimated net worth of $90 million as of 2023. Aside from his racing career, his income comes from numerous businesses.
Stewart owns and co-owns multiple business ventures, adding to his wealth.
He is currently the co-owner of Paducah International Raceway and Macon Speedway Along with that, Stewart inherits the company- Custom Works.
Moreover, in his illustrious career, he has won numerous championships and made an enormous fortune from his career. During his entire racing career, Tony accumulated $130 million in racing prizes alone.
Likewise, the racer earns roughly $30 million annually from his endorsement deals. He holds endorsement deals with Subway, Coca-Cola, Burger King, and Toyota.