The Utah Jazz rookie Micah Potter signed a two-way contract with the team on October 12, 2022, before the beginning of the regular season.
The 25-year-old is in his second NBA season and has appeared in three games for the Jazz this season, averaging 1.3 points.
However, this average compares nothing to his 14.8 points, 6.9 rebounds, and 2.9 assists in 12 appearances with the Jazz's G- League affiliate Salt Lake City Stars.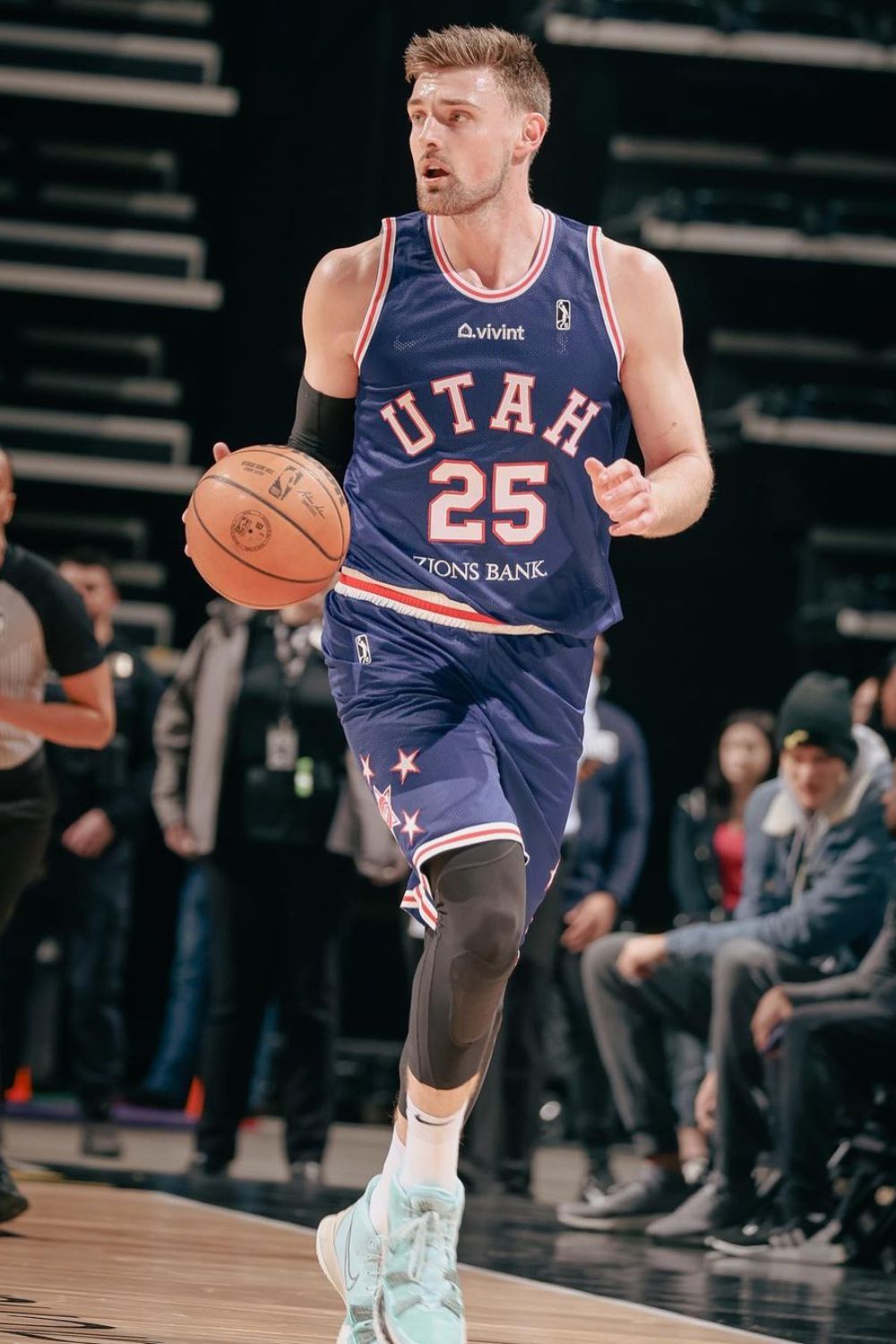 Nevertheless, the two-way rookie was ruled out for at least four-to-six weeks on January 27, 2023, because of right elbow surgery.
Want to know more about the promising NBA player? In this article, we have tried to compile every possible detail about Micah, including his early basketball career and relationship. So make sure to stick till the end.
Quick Facts
Full Name
Micah Potter
Known As
Micah Potter
Nickname
Micah
Birthdate
April 6, 1998
Age
25 Years Old
Birthplace
Mentor, Ohio, United States
Current Residence
Utah, United States
Father's Name
Tim Potter
Mother's Name
Ronda Potter
Siblings
Emma Potter (Sister), Noah Potter (Brother), Caleb Potter (Brother)
Nationality
American
Marital Status
Married
Wife
Elle Van Grinsven (m. 2021-Present)
Children
Not Yet
Built
Athletic
Sexual Orientation
Straight
Eye Color
Black
Hair Color
Black
Height
6 ft. 10 in/2.08 m/208 cm
Weight
248 lb/112 kg
Ethnicity
White
Zodiac Sign
Aries
Religion
Christianity
Profession
Professional Basketball Player
Education
Mentor High School, Montverde Academy, Ohio State University, University of Wisconsin-Madison
NBA Draft
2021 Undrafted
Awards & Achievements
NBA G League All-Rookie Team (2022)
Playing Career
2021-Present
Association

Sioux Falls Skyforce (2021-2022)
Detroit Pistons (2021-2022)
Utah Jazz (2022-Present)
Salt Lake City Stars (2021-2022)

Position
Power Forward/Center
Jersey Number
25
Salary
$547,349
Net Worth
$50k-$200k
Social Media
Instagram, Twitter
Last Update
December 2023
Family Background & Early Life
Micah Potter was born on April 6, 1998, in Mentor, Ohio, United States. He is one of the four children of his father, Tim Potter, and mother, Ronda Potter.
The NBA player's parents have been together for more than two decades; they married on August 11, 1991.
He has an older brother named Caleb and two younger siblings: brother Noah & a sister named Emma. All of his siblings engaged in athletics.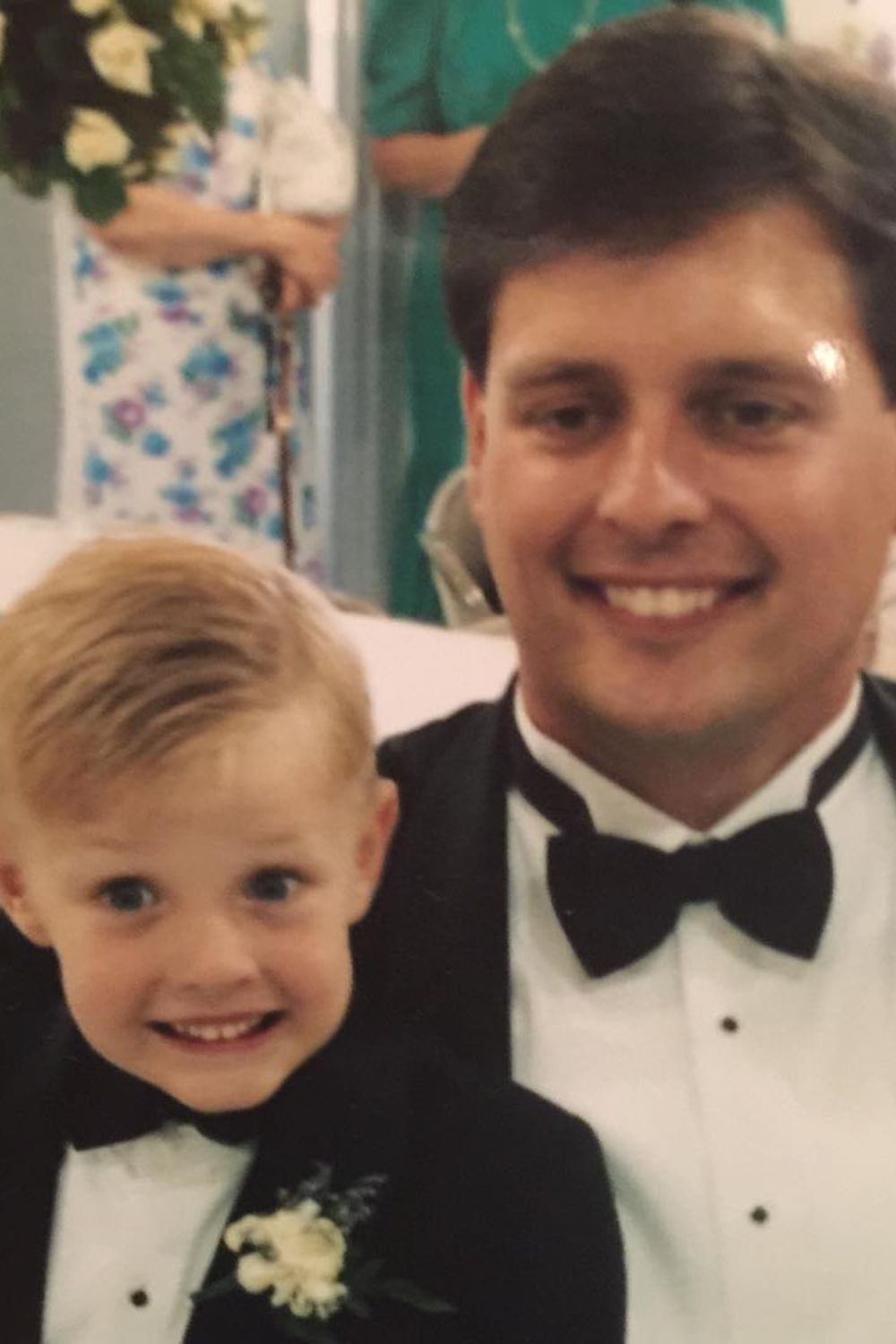 Not to mention, the Potter's grandfather Bob Potter played at Kent State in the 50s and also taught Tim and his siblings the mechanics of shooting a basketball.
Bob used to tie his son's (Micha's father Tim) left hand behind their back before guiding them outside to work on their shots.
The technique years later came in handy to Tim, helping his son Micah with the one-handed shots. Micah also grew to love the process of shooting hundreds of one-handed shots each day.
Details On Micah's Siblings!
Oldest Brother Caleb
Micha Potter's eldest brother Caleb played outfielder for college baseball team at the West Virginia University (2015-16) and then at Southern New Hampshire University (2016-17).
A graduate with Sports Management from New Hampshire, Caleb Potter currently works as an account manager at Part Place Technologies (November 2021- now).
Previously, he worked as a project supervisor at NVR, Inc. (2018-20) & then as a consultant at Konica Minolta Business Solutions (2020-21).
Moreover, Caleb is married to Abby C. Potter; they exchanged vows in mid-2021.
Younger Siblings
The NBA power forward's brother Noah is a college football player who played for Ohio State Buckeyes (2019-21). He was a four-star prospect from Mentor High School.
After nearly losing his right eye during his junior year (that required him surgery), Noah Potter remained off the field.
On May 16, 2022, he entered the transfer portal & later enrolled at North Carolina State University on December 22.
Micha's younger sister Emma Potter is no behind her siblings in athletics. She is currently a four-year letter winner at Mentor High School & competes in track & field.
Emma was born on November 8, 2002.
Education & College Career
Micah Potter attended Mentor High School in his hometown of Mentor, Ohio. After playing three years with Mentor, Micah transferred to Montverde Academy in Montverde, Florida, for his senior season.
After successful high school basketball, Micah committed to playing collegiate basketball for Ohio State.
He began his freshman season for the Ohio State Buckeyes in the starting lineup, but because of the ankle injury, he missed two games and was replaced by Trevor Thompson.
Similarly, his sophomore year did not go well either. His ankle sprain in the fourth game took away his playing time, and he only received a few minutes on the court.
Just two days before his junior season, Micah announced his intention to transfer to the University of Wisconsin-Madison from Ohio.
He completed his junior and senior seasons with the Wisconsin Badgers, which has been home to NBA players: Sam Dekker & Frank Kaminsky; and to NFL players: Russell Wilson & J.J. Watt, to name a few.
NBA Career
Despite having the best of the collegiate career, Micah went undrafted in the 2021 NBA Draft.
Other notable players undrafted in that year included Jose Alvarado, Joël Ayayi, Chaundee Brown & Austin Reaves.
Nevertheless, his NBA dream came true when Miami Heat signed him for the 2021 NBA Summer League.
On September 10, 2021 Micah signed a rookie contract with the team. He later joined the Sioux Falls Skyforce as an affiliate player.
Similarly, he signed a 10-day contract with the Pistons on December 29, 2021, but later rejoined Sioux Falls Skyforce.
For the 2022 NBA Summer League, he joined the New York Knicks.
Nevertheless, on October 12, 2022, Micah signed a two-way deal with the Jazz and has been with the team ever since.
Injury
The Jazz rookie has been ruled out for at least four-to-six weeks on January 27, 2023, because of right elbow surgery.
He was examined by the Jazz medical staff and underwent MRI testing on Jan 21. The report from the examination revealed loose fragments in his right elbow.
Micah will be re-evaluated in four to six weeks.
Net Worth & Contracts
Net Worth
Micah Potter, as of December 2023, has an estimated net worth between $50k to $200k.
Even though several online sources have claimed it to be more than that, the rookie has yet to score a jackpot contract-wise.
So the net worth range seems justifiable.
Besides, according to Spotrac, he has earned just about $53k from the NBA so far and considering his G-League earnings and sponsorships, his fortune seems just about okay.
Contract
On September 10, 2021, Micah signed a one-year $925k contract with the Heat using Exhibit 10, which is a one-year, minimum-salary deal that allows the team to convert the contract to a two-way contract.
Similarly, he signed a ten days $53k contract with the Pistons on December 29, 2021.
After the conclusion of this deal, the Pistons signed Micah on a contract using Exhibit 10. This contract was worth $1,637,966.
Personal Life & Wife
The Jazz rookie Micah is a man of faith and describes himself as a devout follower of the Lord Jesus Christ.
This makes sense, given that his father, Tim, is a pastor, as is his grandfather, Bob.
Tim did try to become a basketball player, but nine leg surgeries took his dream away.
Talking about his relationships, Micah is a married man. He married Elle Van Grinsven, a former volleyball player and a graduate of Loyola University Chicago, on June 11, 2021, in Lomira, Wisconsin.
They got engaged on July 1, 2020, in Park City, Utah, and broke the news to their admirers via social media with the caption, "WE'RE ENGAGED! God is so faithful! ".
Talking a bit about Elle, she was born in Franklyn, Wisconsin. She attended Lutheran High School and graduated as one of the best players in the school's history.
After high school graduation, she went to Loyola University Chicago Ramblers.
Catherine Elle Potter (nee Vans Grinsven) is a social media influencer & also works marketing & operations coordinator for student athletes.
Popularity Graph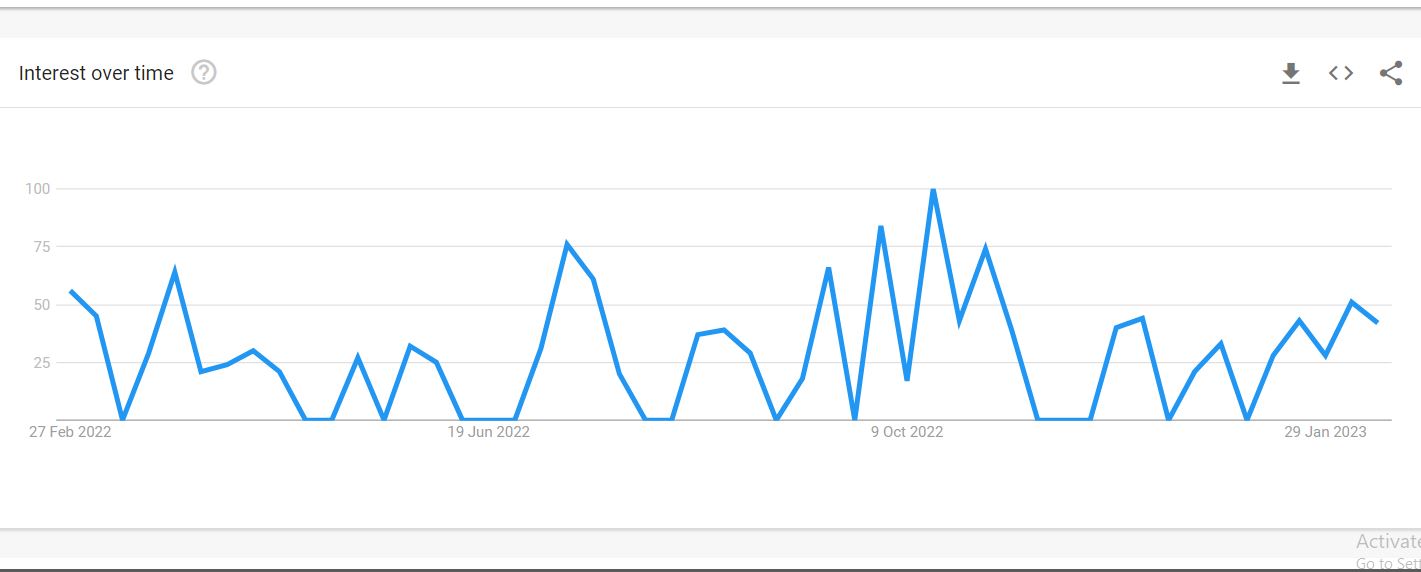 Unknown Facts About Miach Potter
Micah Potter's grandfather died in 2015 from cancer. He was married to the grandmother of former professional basketball player Jon Teske.
Micah was named to the Kareem Abdul-Jabbar Award preseason watch list in his senior year in Wisconsin.
After his transfer to Wisconsin, he sat out for the 2018-19 season because of the transfer rules.
Frequently Asked Questions (FAQS)
What is Micah Potter doing now?
Micah Potter is signed to a two-way contract with the Utah Jazz of the NBA.
Is Micah Potter in the NBA?
Rookie Micah Potter signed a two-way contract with the Utah Jazz on October 12, 2022, before the beginning of the regular season. So yes, he is in the NBA, even though he has not had much playing time.