Mike Zimmer is a former American football coach. He coached the Minnesota Vikings of the NFL from 2014 to 2021. On January 10, 2022, Zimmer was fired from his eight-year tenure and joined Jackson State head coach Deion Sanders' staff for 2023.
Mike Zimmer successfully transitioned from his playing career to coaching effortlessly due to a career-ending neck injury.
He focused on himself and became the head coach of the Minnesota Vikings.
Mike has achieved many achievements in his career, including winning Super Bowl XXX in 1995 during his 12-year stay in Dallas.
Having said that, it is not as easy as it sounds. Zimmer has had many tragedies in his professional and love life.
So, check out this article in which we will discuss Mike's entire life history. From Zimmer's early years to his college days, eventually to his current days, all will be revealed.
But first, have a look at some quick facts about Mike.
Quick Facts
Full Name
Michael Zimmer
Birth Date
June 5, 1956
Birth Place
Peoria, Illinois, U.S.A
Nick Name
Not Available
Religion
Not Available
Nationality
American
Ethnicity
White
Education
Illinois State University
Horoscope
Gemini
Father's Name
Bill Zimmer
Mother's Name
Ann Zimmer
Siblings
Not Available
Age
66 Years Old
Height
5'7″/1.73 m/173 cm
Weight
66 Kgs / 145 lb.
Hair Color
Black
Eye Color
Black
Dating
Katarina Miketin (Rumoured Girlfriend)
Late Fiancée
Vikki Zimmer
Children
Adam Zimmer, Corri Zimmer & Marki Zimmer
Profession

Head Coach (NFL) – (Former)
Analyst – (Present)

Franchises

Jackson State (2022 – Present)
Analyst
Minnesota Vikings
Dallas Cowboys, Atlanta Falcons
Cincinnati Bengals (Former)

Head Coaching Record
72–56–1 (.562)
Salary
$4 Million
Net Worth
$12 Million
Last Update
March 2023
Early Life & Family
Michael Zimmer was born to his parents, Ann Zimmer and Bill Zimmer, on June 5, 1956, in Peoria, Illinois. His father, Michael, was a former NFL player and coach.
On the other hand, his mother, Ann, was a homemaker. Aside from that, there are no indications that Mike has a sibling.
Zimmer was into football from a very young age, as his father was involved in the sport.
Education
For his primary education, Mike attended the Lockport Township High School in Lockport, Illinois.
There, he was one of the star players in multiple sports. To illustrate, Zimmer earned all-conference honors in baseball, wrestling, and football (1972-73).
After graduation, he went to Illinois State University, where he played as a quarterback in 1974. But, sadly, Mike broke his thumb and had to move to the linebacker position in 1976.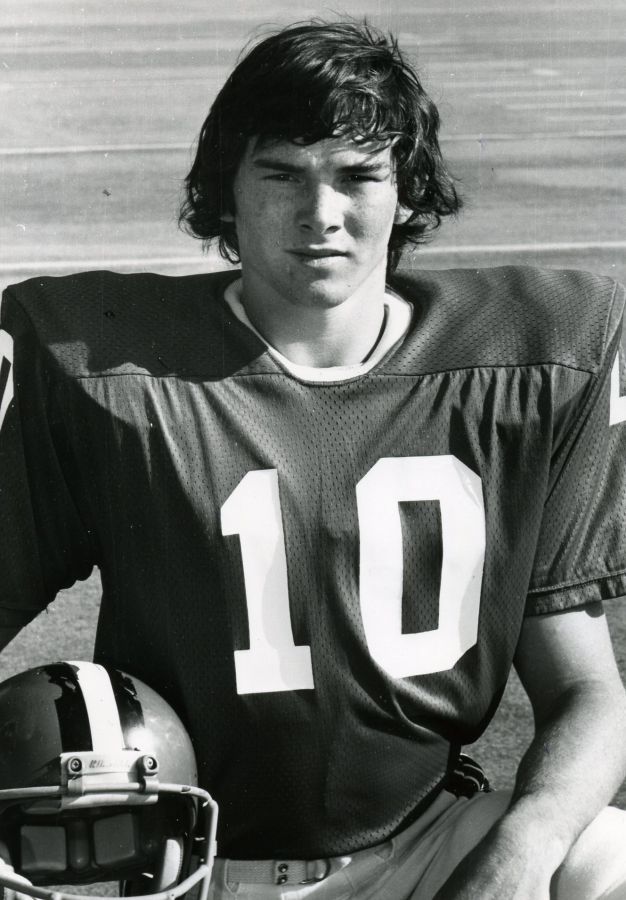 And, if that wasn't enough, Zimmer's career ended prematurely the same year due to a neck injury.
Nonetheless, he didn't lose hope and switched his focus to coaching. Later on, Mike graduated with a degree in Physical Education.
Career
Following a premature end to his playing career, Mike took up the coaching role. Zimmer's love for the game was too strong for him to give it up.
Mike's first coaching job was at the University of Missouri from 1979-1980. There, he worked as a part-time defensive assistant. After that, Zimmer coached at Weber State College for eight years serving in several roles.
Then, from 1989-1993, he worked as the defensive back and defensive coordinator for the Washington State Cougars.
Thus, after 14 years of grafting in college football, Mike got his first crack at NFL with the Dallas Cowboys in 1994.
Zimmer stayed with the franchise until 2006. Most notably, Mike won Super Bowl XXX in 1995 during his 12-year stay in Dallas.
In 2007, the Illinois native joined the Atlanta Falcons before moving to the Cincinnati Bengals.
Zimmer served as the defensive coordinator for the Bengals from 2008-2013. Subsequently, he moved to the Minnesota Vikings as their head coach in 2014.
Since then, Mike has guided his team to two NFC North Championships in 2015 and 2017.
After 2018
For 2018, the professional football coach continued working with the Vikings. He also became the fourth head coach in Minnesota Vikings history to get 40 wins.
Similarly, in 2019, Zimmer became the third coach to surpass 52 franchise wins. After that, in July 2020, he signed a three-year (until 2023) contract extension with the Vikings.
On January 10, 2022, Zimmer was fired from his eight-year tenure and ended with a 74–59–1 (.556) record, including a 2–3 (.400) playoff record in eight seasons as a head coach with the Vikings.
According to the reports, in the end, months of 2022, Mike Zimmer accepted a position as an analyst on Jackson State head coach Deion Sanders' staff.
How Old Is Mike Zimmer? Age, Height & Nationality
Being born in 1956 makes Zimmer's age 66 at the moment.
His star sign is Gemini. People who fall under Gemini's sign tend to be adaptable, outgoing, and intelligent.
Talking about his height, Mike has decided to keep it a secret for now. Similarly, the intel on his weight also remains a mystery. And, about his nationality, the 66-year-old is an American.
Mike Zimmer Eye
Per reports, Mike scratched his eye during the game between the Bears and the Vikings on Halloween in 2017. Following this, he suffered a torn retina and had surgery in early November.
However, the damage was permanent, as Zimmer lost most of his sight in the right eye. As a consequence, Mike has had to face a lot of difficulties.
What Is Mike Zimmer's Salary? Net Worth
Mike earns a yearly salary of $4 million as the head coach of the Minnesota Vikings. Although it is a considerable sum, Zimmer is one of the lowest-paid coaches in the NFL.
Unsurprisingly, the man who commands the biggest paycheck is New England Patriots head coach Bill Belichick.
During his two decades with the franchise, Belichick has won the Super Bowl an incredible six times.
Mike's net worth is $12 million as of 2023. He has been working professionally since 1979. Hence, his massive bank balance should come as no surprise.
Sadly there is not much information on Mike's house and his car's brands. Zimmer owns a hunting lodge in Northern Kentucky. Likewise, the professional coach had set up the office for the 2020 NFL Draft at his own home.
Achievements & Awards
Super Bowl champion (XXX)
NFL Assistant Coach of the Year (2009)
George Halas Award (2010)
Coaching Stats
| Season | League | Team | G | W | L | T | Win% | G | W | L | Win% |
| --- | --- | --- | --- | --- | --- | --- | --- | --- | --- | --- | --- |
| 2014 | NFL | Minnesota Vikings | 16 | 7 | 9 | 0 | .438 | | | | |
| 2015 | NFL | Minnesota Vikings | 16 | 11 | 5 | 0 | .688 | 1 | 0 | 1 | .000 |
| 2016 | NFL | Minnesota Vikings | 16 | 8 | 8 | 0 | .500 | | | | |
| 2017 | NFL | Minnesota Vikings | 16 | 13 | 3 | 0 | .813 | 2 | 1 | 1 | .500 |
| 2018 | NFL | Minnesota Vikings | 16 | 8 | 7 | 1 | .531 | | | | |
| 2019 | NFL | Minnesota Vikings | 16 | 10 | 6 | 0 | .625 | 2 | 1 | 1 | .500 |
| 2020 | NFL | Minnesota Vikings | 16 | 7 | 9 | 0 | .438 | | | | |
| Totals | | | 112 | 64 | 47 | 1 | .576 | 5 | 2 | 3 | .400 |
Mike Zimmer's Contract
In February 2019, the Vikings extended Zimmer's contract by one year. But unfortunately, the details of the agreement remain undisclosed.
Moving on, his contract was set to end at the end of the 2020 season.
After that, in July 2020, he signed a three-year (until 2023) contract extension with the Vikings, but on January 10, 2022, Zimmer was fired from his eight-year tenure and ended with Minnesota Vikings.
Wife, Children & Rumoured Girlfriend
At the moment, Mike is in a relationship with his rumored girlfriend, Katarina. However, there is no information about how the couple met, but he was married in 1982 to his college sweetheart, Vikki Zimmer.
The two lovers met for the first time in 1980 when they attended Weber State University.
After that, the couple lived their life prosperously and got blessed with three children, Adam Zimmer, Corri Zimmer, and Marki Zimmer.
On October 8, 2009, tragedy befell when his wife, Vikki, unexpectedly died at their Ohio home.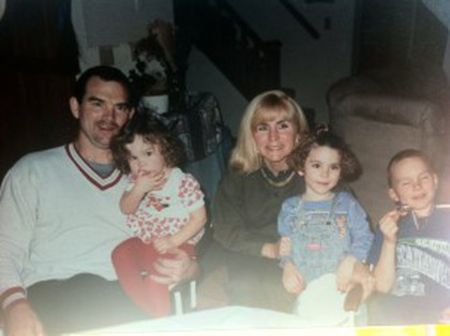 Moving on, Mike's son, Adam, was the co-defensive coordinator and linebacker coach for the Vikings.
Before the Vikings, he was an assistant defensive backs coach and offensive analyst for the Cincinnati Bengals.
Unfortunately, Adam Zimmer died in Mendota Heights, Minnesota, on October 31, 2022, due to chronic ethanol use disorder complications.
Rumoured Girlfriend
The rumor of Katarina Miketin being the girlfriend of Mike, who is 25 years younger than him, has surfaced for some years. But, recently, on November 2022, it became publicly official as they shared some pictures on social media and other news outlets.
Egotastic Sports reached out to Miketin on Instagram to confirm whether she was dating Zimmer. She replied with a 'Yes.'
Katarina is a businesswoman and a supermodel, and she has been featured on Maxim twice and in Sports Illustrated.
During an interview with Maxim, she revealed that she moved to the U.S. with her parents at a young age from Yugoslavia.
Miketin has a bachelor's degree in psychology; she was the president of The National Honour Society for Psychology and received MBA (2015).
In a media interaction, she described her journey; Katarina said, "I was in banking for quite some time but found that it was not a good fit for me and my happiness, so I decided to quit and buy a bike shop — my newest and most exciting endeavour! It is very hard juggling being a mother, a business owner, staying fit and being an influencer, but I have realised that by cutting out certain things, I can get a lot done."
Famous Quotes
"I believe in my heart that I'll be even better next year with everything that I do just because I've been through all of these different things."
"Good teams focus on the task at hand. They don't care what's happened the last 13 days, they worry about today, and they worry about getting better. That's what good teams do."
Trivia
In

1974,

Mike

Zimmer

assisted

quarterback

Bob

Lopez,

who broke

several

Illinois

State

passing

records.

Mike Zimmer's father died on August 12, 2015, at age 84.

In

1994,

Mike

Zimmer

began

working

for

the

Dallas

Cowboys

as

Barry

Switzer's

assistant

in

charge

of

the

nickel

defense.
The Search Graph
Mike Zimmer, a former player and coach, has started his 2023 with Jackson State as an analyst after leaving the post of a coach with the Vikings.
The graph illustrates his fans' search momentum over the past 12 months.
Frequently Asked Questions (FAQS)
What did Zimmer speak at the 2021 press conference?
In the press conference held on April 2021, Mike provided details on new players and off-season developments.
What is the relation between Mike Zimmer and Aaron Rodgers?
Mike and Aaron are excellent friends. In most of the interviews, Aaron praises Mike for his work and considers him a phenomenal coach.