Adam Zimmer was the son of Minnesota Vikings coach Mike Zimmer. Zimmer was a co-defensive coordinator for the Minnesota Vikings. Similarly, he worked under his father's leadership, Mike Zimmer, the head coach of the Minnesota Vikings. Sadly he died on 31, October 2022.
Apart from being a coach, Zimmer also played college football. Similarly, his family has a rich history of sporting awards and achievements.
As we head on to explore his life in detail, let's take a quick look at some facts about him.
Quick Facts | Adam Zimmer
Full name
Adam Zimmer
Birthdate
January 13, 1984
Birthplace
Ogden, Utah
Religion
N/A
Nationality
American
Horoscope
Capricorn
Father's name
Mike Zimmer
Mother's name
Vikki Zimmer
Grandfather
Bill Zimmer
Siblings
Two Sisters
Sister's name
Corri Zimmer and Marki Zimmer
Death
31, October 2022
Height
6'1″ (1.85 m)
Weight
99 kg (219 lb)
Hair Color
Light Brown
Eye Color
Light Blue
Married or not
Unmarried
Education
Heritage High School
Trinity University
Profession
NFL Co-Defensive Coordinator
Team
Minnesota Vikings
Current affiliation
NFL
Position
Co-Defensive Coordinator and Linebackers Coach
Past Teams
Kansas City Chiefs, Cincinnati Bengals, New Orleans Saints
Awards and Honors
Super Bowl Champion (XLIV)
Net worth
$1 million
Social Media Presence
N/A
Vikings' Merch
Hoodie (Vikings)
Last Update
February, 2023
Who Is Adam Zimmer? | Early Life, Education & Family
Adam Zimmer was born on January 13, 1984. Furthermore, he was born in Ogden, Utah, and is a resident of Ogden.
Furthermore, he was the son of Mike Zimmer, the head coach of the Minnesota Vikings.
Adam Zimmer was born to Mike Zimmer (father) and Vikki Zimmer (mother.) Likewise, Zimmer had two sisters. He grew up with his sisters, Corri Zimmer and Marki Zimmer.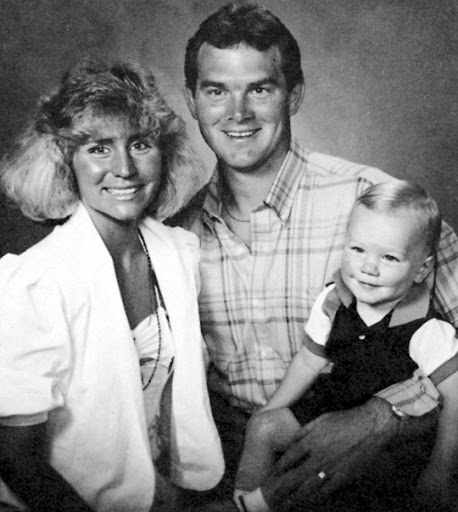 Furthermore, he was born when his father was working as a coach at Weber State University.
Adam Zimmer grew up in Colleyville, Texas, despite being born in Ogden, Utah.
Likewise, the Zimmer family has a rich history of connection with football.
As a kid, Zimmer always wanted to pursue a career in football. Furthermore, he went along with his dad to training and practices as a kid.
Zimmer's father and grandfather were significant role models for him to work in football.
Growing up with a football-loving family certainly helps you build on to work in the sport.
Grandfather And Football Coach Bill Zimmer
Zimmer's grandfather Bill Zimmer also was a football coach. Furthermore, he worked as a football coach at Lockport Township High School.
Bill Zimmer created a tremendous footballing legacy that continues to his day. Both his son and his grandson work for the Minnesota Vikings.
Likewise, Bill Zimmer coached Lockport High School for 34 seasons. His career started in 1960. Furthermore, he compiled a record of 164-143-5.
Bill Zimmer played a significant role in shaping Mike Zimmer's career. The father and son duo were close and frequently talked about football. Mike has credited his learnings and life lessons to his amazing father, Bill.
Unfortunately, Bill Zimmer died in August 2015 in Florida. Moreover, he was 84 years old at the time of his death.
After hearing about their father and grandfather's death, Mike and Adam made their way out of the training camp to meet the rest of the family in Florida.
You might be interested in Christian Hackenberg Bio: Career, College, NFL, Baseball & Net Worth >>
Son Of Minnesota Vikings Head Coach Mike Zimmer
Adam Zimmer's father is the Vikings head coach Mike Zimmer. Mike attended the Lockport Township High School and went on to study a Illinois State University.
Furthermore, his coaching career started at the University of Missouri, where he worked as a defensive assistant. Likewise, he has gone on to coach several teams, such as Dallas Cowboys and Cincinnati Bengals.
Family
Adam Zimmer lives with his father and his sister. Zimmer's mother died unexpectedly on October 8, 2009.
Zimmer's father, Mike, owns a hunting ranch in Kentucky. Likewise, the ranch is dubbed "Zimmer Ridge Ranch."
As the father-son duo lives together, they discussed games, new tactics, and matches.
Heritage High School
Adam attended Colleyville Heritage High School as a school student in Texas. Furthermore, he attended the school while his father worked as a defensive coach for the Dallas Cowboys.
During Zimmer's school years, he played football and other sports. Moreover, his interest in football helped him become a better player.
Furthermore, Zimmer had already decided to dedicate his career to football from a very young age.
As his father and grandfather both were deeply involved with football, Adam Zimmer decided to pursue a football career at 10.
Trinity University
After graduating from high school, Zimmer attended Trinity University. As Zimmer had already begun playing high school football, he also played for the Trinity University Tigers.
Moreover, Zimmer played for Trinity University Tigers from 2002 to 2005. His primary position was safety. Likewise, during his playing career with the Tigers, he wore jersey number 28.
Furthermore, Adam Zimmer graduated from Trinity University in 2006.
How Tall Is Adam Zimmer? | Age, Height & Physical Appearance
Adam Zimmer is currently 39 years old. Furthermore, If he wasn't dead on October 31, 2022, he must have turned 40 on January 13, [next-year].
As Zimmer was born on the 14th of January, his zodiac sign is Capricorn.
A Capricorn is known for being quick-minded and disciplined. Likewise, one of their most remarkable quality is their loyalty and allegiance to an individual or organization.
As Zimmer is a Capricorn, it is safe to say that he has exceptional loyalty to a team.
So, how tall is the co-defensive coordinator for the Minnesota Vikings? Zimmer has an incredible height of 6 feet and 1 inch (1.85 m)
As the average height of the world is 1.70 m, Zimmer stands proud with a height that many people can only dream of. Furthermore, Zimmer weighs 219 lbs.
Adam Zimmer | Professional Career
Zimmer first started his playing career. Moreover, he played college football for the Trinity University Tigers from 2002 to 2005.
He was deployed as a safety and was an exceptional player in his position.
Coaching Career
Zimmer graduated from Trinity University in 2006. He immediately began working as a coach after graduating from University.
Adam began his coaching career at New Orleans Saints. Likewise, he began working as an assistant linebackers coach in 2006.
Furthermore, in Zimmer's first season in the NFL, the Saints successfully won the NFC South Division. Likewise, they qualified for the NFC Championship game.
Moreover, Zimmer's final season was in 2009. In the 2009 season, the Saints became the Super Bowl XLIV Champions.
After spending three seasons with the Saints, Zimmer departed to his next destination.
Next, Zimmer landed a job at Kansas City Chiefs as an assistant linebacker. Also, he began working for the Chiefs in 2010.
He worked for the Chiefs for three seasons. Furthermore, Zimmer successfully coached and helped Tamba Hali, Justin Houston, and Derrick Johnson reach the Pro Bowl.
You might be interested in learning about Jalen Reagor Bio: Football, NFL, Father & Net Worth >>
Departure From Kansas City Chiefs
A strange and unfortunate incident happened during the 2012 season. Jovan Belcher, linebacker for the Chiefs, shot his girlfriend and came to the Chiefs' training area, where he shot himself in front of head coach Romeo Crennel.
This incident had a substantial impact on Adam Zimmer. As Zimmer had recently lost his mother to natural causes, he was disturbed by this horrific event.
Moreover, Kansas City Chiefs fired head coach Romeo Crennel after the 2012 season. Likewise, the Chiefs released Adam Zimmer from the contract.
Arrested For DUI
During his time with Kansas City Chiefs and working as an assistant coach, Adam got arrested while driving as he was intoxicated, and eventually, he crashed his vehicle in 2012.
Adam was officially arrested after failing sobriety tests and charged with DUI as per the police report. He was only released after paying up a $500 bond.
United With Father At Cincinnati Bengals
At last, Adam was united with his father at Cincinnati Bengals. The Cincinnati Bengals brought the father and son duo in the 2013 season.
Mike Zimmer was brought in as a defensive coordinator for the Vikings. Likewise, his son, Adam, was brought in as an assistant defensive backs coach.
Zimmer worked as the defensive backs coach until 2014.
Cincinnati Bengals
Mike Zimmer became the head coach for the Minnesota Vikings in 2014. As a result, Adam Zimmer was also brought to the coaching staff in 2014.
Likewise, Adam worked as a linebackers coach. In the 2005 season, the Vikings had the 5th-best defense in the NFL, which propelled them to win the NFC North Division.
Furthermore, Zimmer was promoted to the position of co-defensive coordinator for the 2020 season. Likewise, he was promoted alongside his colleague, Andre Patterson.
Currently, Zimmer was in his 7th season with the Minnesota Vikings. Furthermore, he has contributed to the development of linebackers Anthony Barr and Eric Kendricks.
Is Adam Zimmer Married? | Wife & Relationship
There is a lot of interest in the romantic life of Adam Zimmer. So, was Adam Zimmer single, dating, or married?
The answer to that question is that he is currently single. Zimmer wasn't in a relationship with anyone. Likewise, he wasn't engaged with any individual.
However, if Zimmer has kept his love life a secret, we can understand that.
Adam Zimmer | Personal Life
Strong Father-Son Duo
Despite Adam's father was his boss, the father and son continued to share a close and intimate relationship.
During the COVID-19 lockdown, the father and son lived together. As Mike Zimmer continued giving interviews through online software like Zoom, he faced many problems with his connections.
At that time, his son, Adam Zimmer, would come in handy and help his father sort out the problem.
What Is Adam Zimmer's Net Worth? | Net Worth & Salary
Zimmer had accumulated his net worth through his playing and coaching career.
Adam Zimmer was currently a co-defensive coordinators coach for the Minnesota Vikings. Furthermore, he played college football for the Trinity Tigers and has coached on several teams.
However, his salary while working for the Vikings was still not revealed on the internet.
According to several online sources, Adam Zimmer had a net worth of at least $1 million.
Is Adam Zimmer On Social Media? | Social Media Presence
So, was the co-defensive coach for the Vikings available on social media? Unfortunately, the answer is no.
Adam Zimmer doesn't publicly use any social media. Furthermore, there are no public profiles available of Zimmer.
So, it is safe to say that Adam Zimmer doesn't use any social media. Likewise, his father, Mike Zimmer, also doesn't use any social media.
However, if you are interested in learning more about him, you can check on Google, YouTube, or PlayersBio.
Death
On October 31, 2022, Adam Zimmer unexpectedly passed away.
Adam's sister Corri Zimmer White with grief wrote on her Instagram, she said: "I can't believe I'm writing this. I lost my big brother yesterday. The kindest, sweetest, family-loving, sports-obsessed soul there ever was. I've felt pain like this once before but it's been a while and I didn't know I was able to feel like this again."
View this post on Instagram
Teams, friends, and fans have sent their condolences to the Zimmer family in their time of grief in the wake of his passing.
Whereas the cause of his death is still unverified.
Frequently Asked Questions
Was Adam Zimmer related to Mike Zimmer?
Yes, Adam Zimmer, who is unfortunately dead now was the son of Minnesota Vikings head coach Mike Zimmer.
Who is Adam Zimmer's wife?
Adam Zimmer was currently unmarried. However, there is no public information about his romantic relationship.
Who is Hams Zimmer, and is he related to Adam Zimmer?
Hams Zimmer is a German-born composer known as one of Hollywood's most innovative musical talents. No, he was not related to Adam Zimmer; they just share the same surname.
Does Adam Zimmer have any tattoos?
Sorry, but we could not grab any hold on this topic.
You might be interested in learning about Jake Butt Bio: Early Life, NFL, Injury, Broncos & Net Worth >>