As the saying goes, indeed, Women are the most beautiful creatures in the world. Not every single soul can attain the art of flexibility in a single body. She is gorgeous; she is independent; also, she is athletic, and how about if she is a WNBA athlete?
Sounds way exaggerated, right? However, there are tons of such ladies who have made their mark on and off the field. Of course, all of them make the games more eye candy with their skills and elegant grace.
As a matter of fact, quite many of them go unnoticed on the field, even with their skills. Anyways, keeping it aside, we will drop and discuss the top twelve most beautiful WNBA players we have today.
12 Most Beautiful WNBA Players to Look for This Year
Before we jump to the topic of these ladies, let it be known that they are not categorized down below in numeric order.
Additionally, if you have any names on your head that you firmly believe should make on the list, please do comment down below.
Sue Bird
Full Name: Suzanne Brigit Bird
D.O.B.: October 16, 1980 (age 40) Syosset, New York
Height and Weight: 5'9″ (1.75 meters) and 150 lb (68 kg)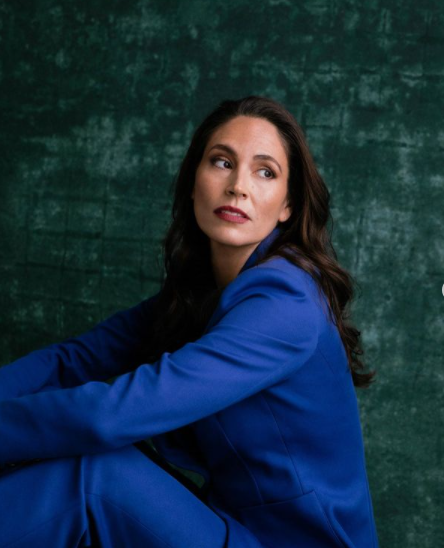 Tall and fair, Sue Bird is a lady with charisma. Well, she has a petite frame with an oval-shaped face and a wide smile. Not to mention, she has dark black hair and the eyes of similar color.
Being on the field professionally for nearly two decades now, Sue Bird is the only WNBA player to win titles in three different decades.
Also, as one of the most outstanding point guards in the WNBA, she is one of the only 11 women to bag all four accolades; WNBA Championship, Olympic Games, FIBA World Cup, and NCAA Championship.
Furthermore, she is also only one of the two Olympic basketball players to win five gold Olympic medals. Likewise, her fandom loves her, and several times, she has been voted for one of the top athletes in the WNBA.
Alongside all her achievements, on July 20, 2017, Sue Bird came out in public as a lesbian. Today, she has been engaged with soccer player Megan Rapinoe since October 30, 2020.
You might be interested in reading in detail the top 12 best female sprinters we have in the world today!
Leilani Mitchell
Full Name: Leilani Seamah Mitchell
Date of Birth: June 15, 1985 (age 36) Richland, Washington
Height and Weight: 5'5″ (1.65 meters) and 138 lb (63 kg)
Spending over a decade in the basketball arena, Leilani Mitchell has always been a graceful athlete. Medium height, fair, brown hair, and curvy frame make her stand out on the field during her gameplay.
As a dual citizen of the United States and Australia, Leilani is the only player to bag the Most Improved Player Award twice. Today, she stands playing for the Washington Mystics.
Not to mention, she is also the regular athlete in the Australian National Team and thus, has been dedicated to several top titles of the team.
As for her personal life, Lailani is engaged to WNBL basketball player Mikaela Dombkins, and together they have a son, Kash Maxwell.
Cayla George
Full Name: Cayla George
Date of Birth: May 1, 1989 (age 32) Mount Barker, South Australia
Height and Weight: 6'4″ (1.93 meters) and 192 lb (87 kg)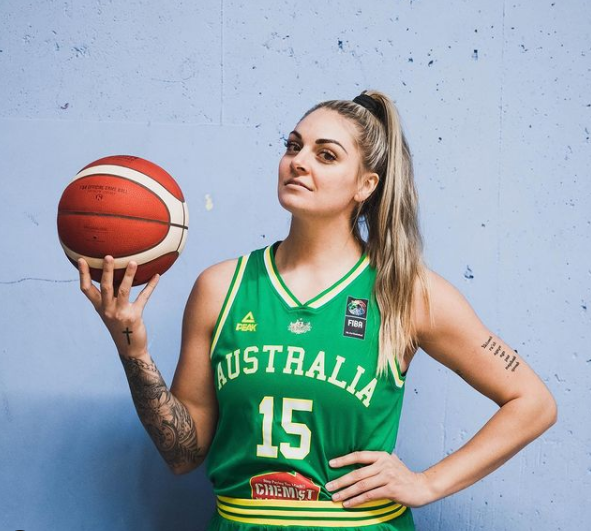 Anyone familiar with the WNBA knows very well about Cayla George and her signature ponytail look on the court. Cayla has a model-cut face with brownish hair and deep eyes to compliment her facial structure.
As on the field, Cayla George initially made her senior debut back in 2008. Following it, she has bagged numerous titles and achievements to date.
At present, Cayla is married to Kailou George. The duo took vows on October 3, 2020, and together, they have a daughter named Harriet.
Skylar Diggins-Smith
Full Name: Skylar Kierra Diggins-Smith
Date of Birth: August 2, 1990 (age 31) South Bend, Indiana
Height and Weight: 5'9″ (1.75 meters) and 145 lb (66 kg)
Skylar is a gorgeous lady with an oval-shaped face and dark eyes and curly dark hair. Well, she depicts sharp features and carries a wide smile. Currently, Skylar plays for the Phoenix Mercury.
Additionally, she is also the one to lead Notre Dame to three consecutive Final Fours and two consecutive NCAA championship appearances. Throughout his high school career, she completed her days bagging several top players' awards.
Moving on to her college days, she yet led her team with the highest points in all aspects. At present, Skylar is married to her long-time boyfriend, Daniel Smith. The duo tied the knot in May 2017 and later had their first child in 2019.
Read in-depth about the top 12 best female shooters of all time.
Nneka Ogwumike
Full Name: Nnemkadi Chinwe Victoria "Nneka" Ogwumike
Date of Birth: July 2, 1990 (age 31) Tomball, Texas
Height and Weight: 6'2″ (1.88 meters) and 174 lb (79 kg)
Nneka Ogumike is one of the gorgeous ladies on the basketball field. She has flawless chocolaty skin and a curvy body that fits every piece of clothing as if it was made just for it.
Furthermore, Nneka has a broad yet effortless smile. Moreover, she is fierce on the field; she is also the President of the WNBA Players Association. She led her team to a 5A State Championship and much more honorable titles back in her days.
Liz Cambage
Full Name: Elizabeth Cambage
Date of Birth: August 18, 1991 (age 30) London, England
Height and Weight: 6'8″ (2.03 meters) and 235 lb (107 kg)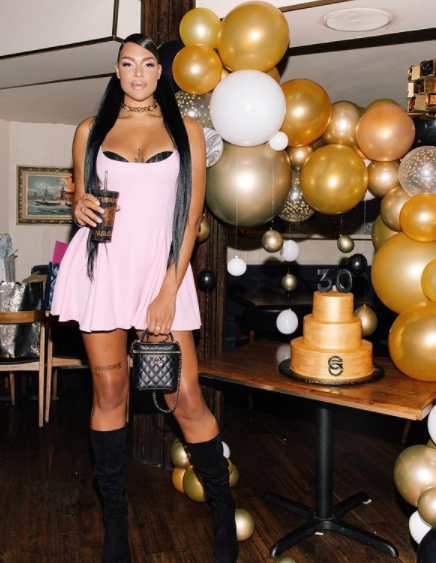 Queen Cambage, as everyone calls her. No doubt that Liz has the looks that can kill. She is blessed with luscious locks, a curvy body, flawless skin, and a perfect pout. So when you think of something that will keep you engaged on your screen, Liz is the one!
Throughout her journey as a professional, Liz has bagged the 2018 Commonwealth Games (gold), the 2018 World Cup (silver), and the 2012 Olympics (bronze).
Apart from it, she also stands with her WNBA record of a 53-point performance against the New York Liberty.
Altogether, Liz Cambage is currently single, but of course, loads are courting for her, and who wouldn't?
Cheyenne Parker
Full Name: Cheyenne Parker
D.O.B.: August 22, 1992 (age 29) Queens, New York
Height and Weight: 6'4″ (1.93 meters) and 193 lb (88 kg)
"The Goddess on The Court" is what everyone calls Cheyenne, and it indeed is the truth. Whether it be on the games or her looks, she is truly divine. Cheyenne depicts a dark curl, flawless tan skin, and gorgeous big dark eyes.
Currently, she plays for the Basket Lattes of the French league. As for her relationship status, Parker is currently single.
Chiney Ogwumike
Full Name: Chinenye "Chiney" Ogwumike
D.O.B.: March 21, 1992 (age 29) Tomball, Texas
Height and Weight: 6'3″ (1.91 meters) and 174 lb (79 kg)
Similar to her sister, Nneka, Chiney is also a lady moving forward as either ride or die. Although she is not that active with her social media accounts, she does serve us with gorgeous looks from time to time.
To date, she has achieved a lot more than her professional career and titles in the field. In fact, she is also the first lady of color to stand as a national radio show host for ESPN. Additionally, as an analyst, Chiney hosted shows for NBA, WNBA, and other various sports.
Additionally, Chiney is the current Vice-President of the WNBA Players Association. As for her relationship status, she is single.
Click to learn the details on the top 15 best female boxers of all the time right now.
Full Name: Alexis Kiah Brown
Date of Birth: October 27, 1994 (age 26) Boston, Massachusetts
Height and Weight: 5'9″ (1.75 meters) and 160 lb (73 kg)
Lexie Brown has an alluring look that could make anyone's heart skip a beat. She has tan skin, a sweet face, and long flowing black hair. All in all, she is quite a beauty that not many can resist.
As a professional athlete, she currently plays for the Chicago Sky and has been best-known for her defensive style. Also, it hasn't been long since she commenced playing as a professional, yet she has made a mark.
Tiffany Mitchell
Full Name: Tiffany Mitchell
Date of Birth: September 23, 1994 (age 26) Charlotte, North Carolina
Height and Weight: 5'9″ (1.75 meters) and 152 lb (69 kg)
Tiffany Mitchell is also a beauty that cannot go unnoticed even on the field, as strong and fierce as she is with her games. Well, she maintains a sweet look with her deep dark hair and eyes to fall for.
Furthermore, she is a two-time SEC Player of the Year award winner and also a part of the Theta Gamma chapter of Alpha Kappa Alpha sorority. Often, thanks to her skilled defensive tactics, she is well compared to Dwyane Wade.
Satou Sabally
Full Name: Isatou "Satou" Sabally
D.O.B.: April 25, 1998 (age 23) New York City, New York
Height and Weight: 6'4″ (1.93 meters)
Young and gorgeous, Satou Sabally is a beauty that can kill and keep everyone in awe. She looks beautiful with her natural dark curls and also depicts dark black eyes.
Currently, Satou plays for the Dallas Wings, who proved eligibility on the professional arena at the bare age of twenty-two. Indeed, it hasn't been long for her on the field; however, she knows well to maintain her image as an athlete.
Not to mention, she is also the current head coach at Oregon and UNICEF partner. All in all, she is currently dating her long-time boyfriend, Jalen, as per her say.
Kaila Charles
Full Name: Kaila Charles
Date of Birth: March 23, 1998 (age 23) Connecticut
Height and Weight: 6'1″ (1.85 meters) and 167 lb (76 kg)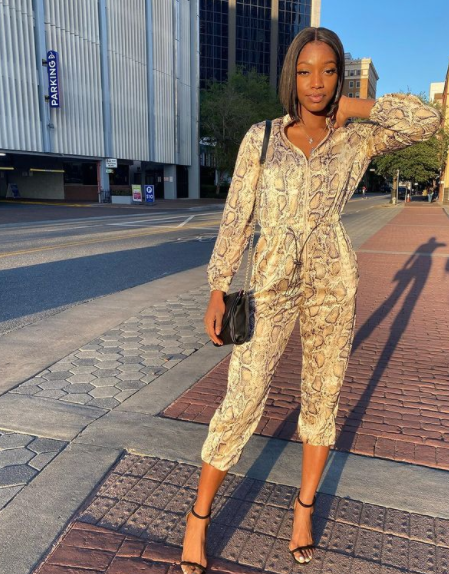 Kaila Charles is a sweetness that no one can ever get enough of. However, sweetness isn't the only thing she holds; Kaila is also a fierce and gorgeous lady both on and off the field. She has dark eyes and dark curls to complement her look.
As for her professional journey, Kaila Charles currently plays for the Connecticut Sun. Initially, she commenced the games with her Eleanor Roosevelt High School. Following it, she played in her college team, Maryland.
You might as well be interested to learn about the top 15 greatest female bodybuilders of all time.
Summary
Herewith, we have reached the end of the most beautiful ladies in the WNBA ground. However, there are loads of other names on the list that we couldn't add to.
Anyways, before the end, we have presented all the summaries in the bulletin (again, it is not in any numeric order, just a list we discussed today).
Sue Bird
Cayla George
Nneka Ogwumike
Liz Cambage
Cheyenne Parker
Chiney Ogwumike
Tiffany Mitchell
Satou Sabally
Kaila Charles