We are all aware of how famous they are when it comes to athletes. But even among them, there are a few ones who stick out more. So, have you ever wondered who the most overrated athletes of all time are?
In this article, we will discuss the most overrated athletes, their reason for success, and some personal stories relating to them.
Compared to the goats of the sport these athletes belong to, they might not be on that level, but still, they are undeniably famous, and fans love them as much.
12 Most Overrated Athletes of all Time
So, before we begin, here's a snap of what the list looks like:
12. Rick DiPietro
The number 12th ranked Richard W. DiPietro Jr. is the only ice hockey player on today's list. To clarify, Rick is an American former professional ice hockey goaltender. He is also the current co-host of ESPN 98.7 FM's.
Similarly, Rick also works as an analyst for the NHL. Talking about his professional ice hockey career, he is the second of three goaltenders in the history of the NHL to be selected first in the entry draft.
Moreover, Rick signed a 15-year contract of $67.5 million with his team (New York Islanders). This sent shock waves across the NHL. It is partly the reason for his sudden burst in fame and popularity.
Rick is considered one of the biggest draft busts in the NHL, ranking 12th on the most overrated athletes list.
Get on: Top 12 Richest/Most-Paid Sports in the World [2023 Edition]
11. Danica Patrick
Does she even need an introduction? Well, if you don't know who she is, Danica Patrick is the most famous female racer in the world. Ranked 11th on the most overrated athletes list, this talented lady is a force to be reckoned with.
If you ask what she is famous for, it's not just her stunning looks alone, but also her skills. One can't simply become the best female racer in the world, or can they?
Talking about her skills, Patrick is the 2015's record-breaker for the most top-ten finishes done by a woman in the Nascar Sprint Cup Series.
As of now, even though Patrick is retired, she frequently shows up in race events and lightens the mood of the race track.
10. Alex Rodriguez
The 10th rank on the list is Alexander Enmanuel Rodriguez, or you might have remembered him as A-Rod.
Alex is a former American baseball player from the MLB. Not to mention, Rodriguez is a very popular figure in the MLB.
He might be famous for his achievements and records in the field but what caught the eye of everyone and caused his name to appear in every sports magazine suddenly was his drug abuse.
To clarify, Alex had been taking performance-enhancing drugs for his matches. Although he had real potential, he couldn't live up to it.
9. Grant Hill
We have Grant Henry Hill as the third basketball athlete on the list and the 9th ranking in the most overrated athletes list.
Apart from Grant being one big overrated professional American basketball player in the NBA, he is one of the most talented players to walk the stadium.
To justify, Grant was, in fact, so talented and sought that the Orlando Magic paid him $73 million throughout his seven-year contract. This contract is considered one of the best in the NBA.
Not to mention, Grant equally had the same type of support and love from his fans. So yes, that paycheck was a banger, but so were his skills.
8. Lance Armstrong
Like number 12, our 8th ranked Lance Edward Armstrong is also the only athlete from his sport to make this list.
To clarify, Lance is a professional former American cyclist who made a big name in the world of road cycling. Lance Armstrong is a name that every cyclist knows.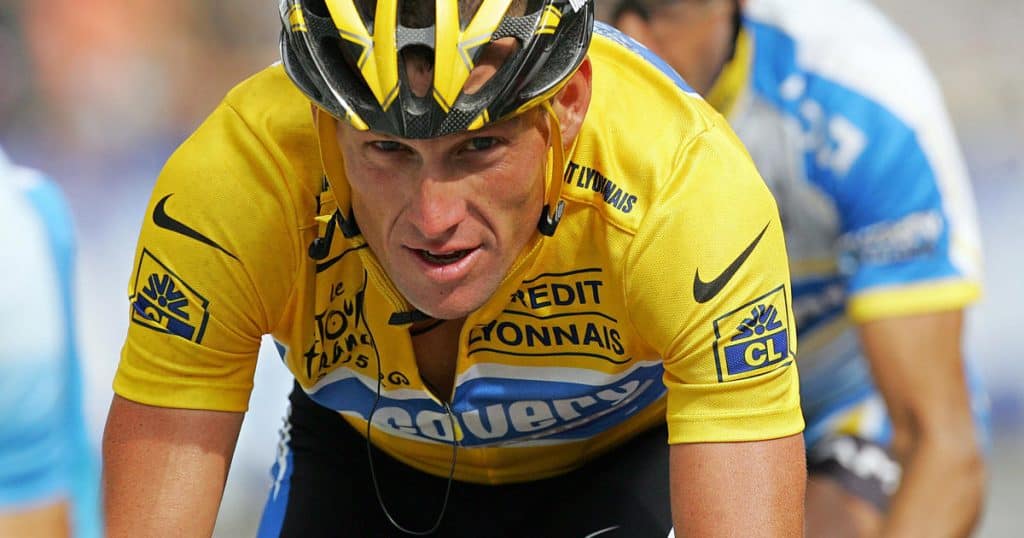 Not to mention, Lance is a seven-time Tour de France champion. He was undoubtedly very popular. However, just as we know every bright cloud has a silver lining, our cycling superstar also had his.
In other words, Lance had been tricking his fans and the global cycling community by using performance-enhancing drugs all these years. As a result, he was wiped off of all his records and achievements, and all his fame and glory came crashing down in an instance.
7. Pete Maravich
Famously known as Pistol Pete, Peter Press Maravich is the 7th ranking of the most overrated athletes on the list.
Regarded as one of the best American shooting guards in the history of the NBA, he was widely looked up to and loved by fans.
However, even though he was a skilled player, he didn't reach the top ranks. But, for some reason, he was extremely popular and overhyped. Hence, making it into today's list.
6. Matt Leinart
As the 6th ranking most overrated athlete, Matthew Stephen Leinart is an American former football quarterback.
Matt has been the center of attraction since his college regarding popularity and fan-following. Not to mention, in college, he was the most talented player on the field.
This attractive muscular macho was known for his accurate throws that were over 80 yards. Plus, Matt showed great leadership.
However, even though his work ethic and attitude for the sport were impressive, he indeed became an overrated quarterback.
5. Andy Roddick
He would surely make it to the most overrated athletes list for this one. Ranked 5th, Andrew Stephen Roddick is the number one tennis player of the year 2003.
Even though Andy did not have a strong backhand, nothing stopped him from competing against the bests in the world and becoming the number one player. This might be the only reason for his popularity to grow and thrive soo much.
During his playtime, Andy played against some of the top tennis players of all time.
His fans love him, and so does the tennis community.
4. Brett Favre
Okay, so he's the last NFL athlete in today's listing. Ranking 4th as one of the most overrated athletes, Brett Lorenzo Favre is a former American quarterback from the NFL.
Besides, this talented player has led his team (Packers) to their only known Super Bowl victory. So he definitely needs a credit on this one.
Brett is, in fact, soo popular that ESPN frequently talks about his legendary career. His stats might not look that impressive, but undeniably he is one of the most praised and overrated players to walk the field.
3. Anna Kournikova
When it comes to being overrated, skills simply aren't the dominant factor; looks play their role too. Similarly, that's the case for our number three.
In other words, Anna Sergeyevna Kournikova is a Russian professional tennis player who's considered a rising star not because of her performance in the games but her looks.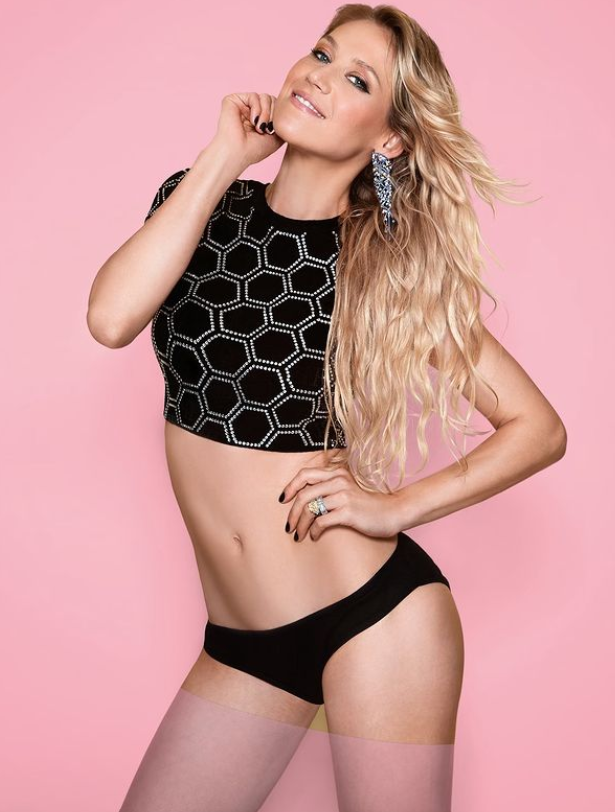 Not to mention the amount of publicity and media attention she gets. She is quite famous on TV as well. For a player who's considered one of the most beautiful tennis players of all time, her going overrated was quite expected.
However, due to her popularity and exposure to the media, she shifted her focus towards TV and modeling careers rather than the sport.
Get on Women's Plus-size Ohio State Apparel to show off curves
2. Shaquille O'Neal
This name doesn't need an introduction because there isn't a person on the internet who doesn't know this name. But, of course, at this point, you would have already guessed how overrated and popular this American NBA giant is.
Shaquille Rashaun O'Neal is not only known for his place as one of the highest point scorers in the NBA but mainly for his giant 2.16m height.
To justify, Shaq was also known as the bully. This is because of his large body and offensive playstyle.
Unlike other athletes on the list, for most of us, Shaq is undeniably the most overrated athlete in the world.
1. David Beckham
Also, for our number one, we need no introduction. The name David Robert Joseph Beckham or DB7 is the name known to the entire world.
Likewise, this English professional footballer is the best example of talent along with looks. But, without a doubt, Beckham is easily the most overrated athlete in the world.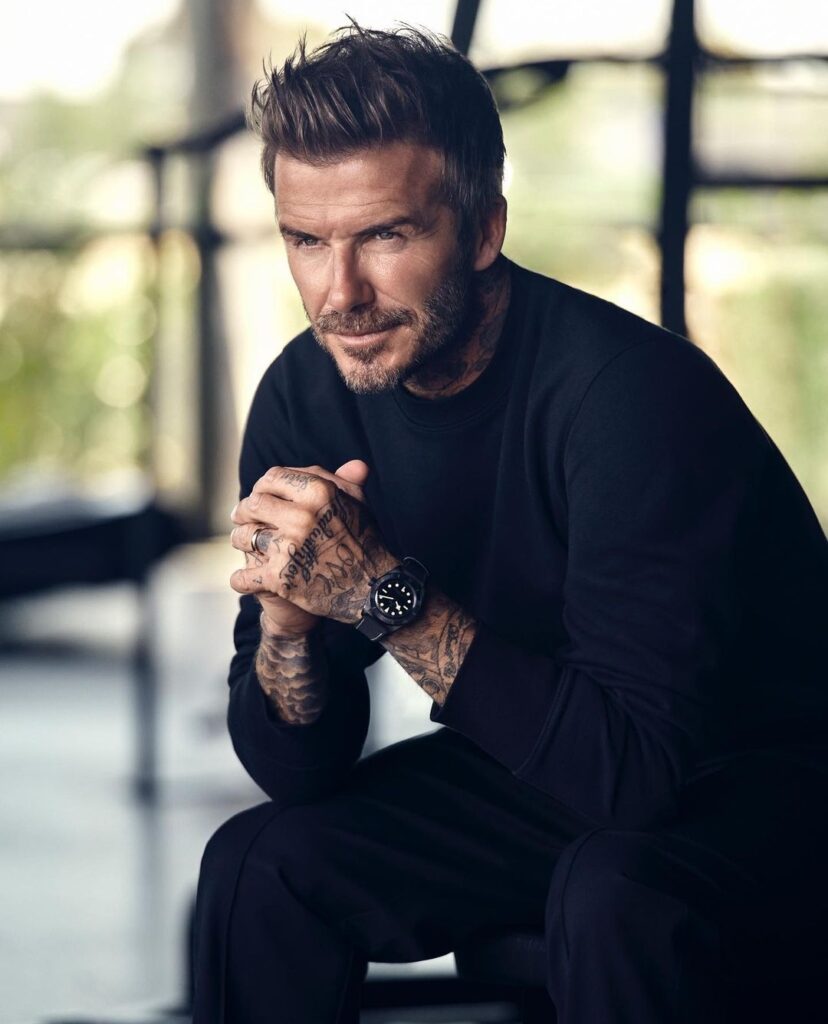 Even though Beckham wasn't the best on the field, he was among the best. But, we shouldn't forget his looks because he is considered one of the most handsome men in the world.
Not to mention, Beckham was a two-time runner-up for the FIFA Player of the year award. Plus, besides his records and achievements, it is his hair that gets more attention. His fans love him and would do anything to be around him.
Conclusion
Despite not having the greatest skills and records, these athletes did make it to the top. So, it is clear that skill is not the only thing important for your success. Our actions, image, and personality also influence our success and popularity.
Some of the athletes mentioned above got fame and glory of the highest level but also lost them instantly because of bad choices. Hence, we must be aware of what we're doing and how we present ourselves in front of others.
So, from the list, which athlete was your favorite?