Naomi Broady hasn't revealed the name or the face of her husband. It is also not certain whether the British tennis player Naomi Broady has tied the knot.
The rumors about her partner and her married life began circulating last year after Naomi revealed she was about to give birth to twins. Many of her fans commented, asking her about the father's identity.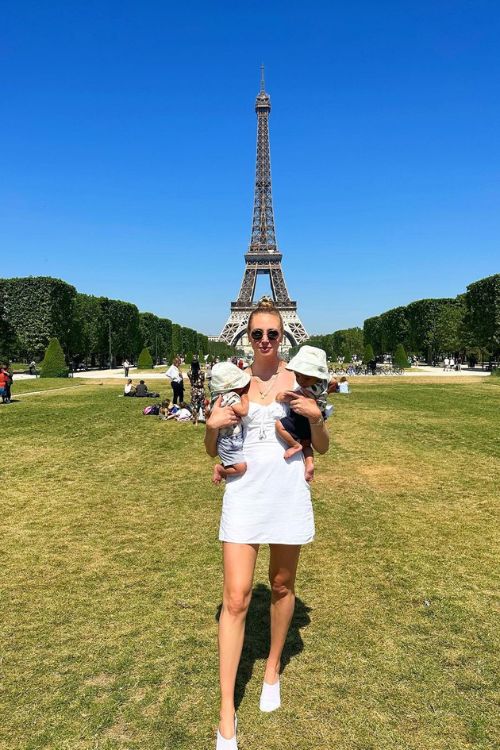 But Broady has remained tight-lipped about the entire ordeal. The tennis player has shared several pictures of her twins on her Instagram handle and is enjoying her life to the fullest.
Though she hasn't officially retired from tennis, Naomi has already stepped in the shoes of a commentator. In 2021, she worked as a commentator for Radio Five Live for the US Open, and earlier this year was part of the BBC TV Commentary team for Wimbledon.
Naomi Broady Husband: Who Did She Have Twins With?
Namoi Broady has kept the details about her husband and the father of her twins private. The former tennis player hasn't given any hints about her partner on social media.
With Naomi choosing not to reveal the details of her partner, many even think that the Manchester native might have even done the IVF treatment using donor insemination.
On July 15, 2022, Naomi shared a post revealing she was about to be a mother of twins. Naomi placed two onesies on the ground with ultrasound pictures on each of them.
She then had the tennis superstars Andy Murray, Venus Williams, Novak Djokovic, Ons Jabeur, and Nick Kyrgios pose with the onesies. Naomi captioned the post, "Twice the blessing, twice the fun. Two miracles instead of one! Let the chaos commence!"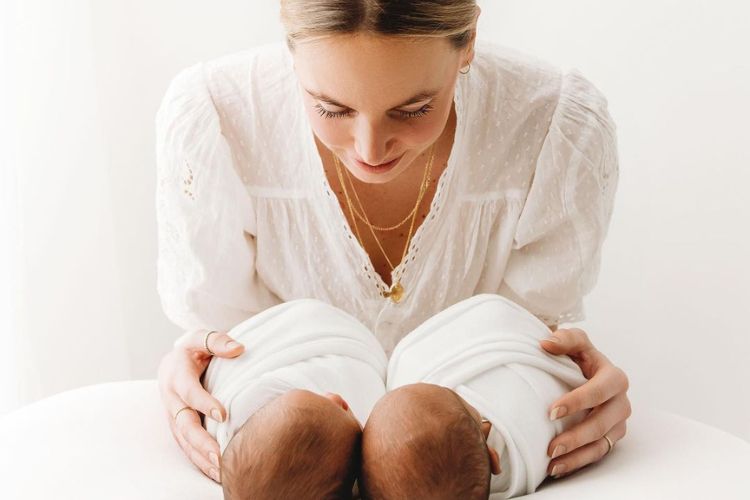 The former World No. 76 also thanked her tennis family for helping her share the news. The British tennis star had her gender reveal in New York City, organized by Culture Tennis, in September 2022.
Looking gorgeous in a black bodycon dress, Naomi twisted the poppers with blue smoke billowing out. The Broady family's Christmas gift arrived early, with Naomi giving birth to the twins on December 19, 2022.
She shared a sweet post of her twins sleeping with their heads facing towards each other and away from the camera. Last month, in August, Naomi shared a cute video of her twins laughing in their cribs.
Though she hasn't revealed the names of the twins publicly, in a video shared by her enjoying a boat ride with her boys, a person commented the names of the boys as Liam and Tonio.
The boys have already traveled to various tennis tournaments with their mom, including a trip to Paris for the French Open. The twins were also filmed by their mom during the Wimbledon in July.
Are Namoi and Liam Broady Related?
Many tennis fans might not know, but the tennis player turned commentator Naomi Broady is the older sister to British tennis player Liam Broady.
The tennis siblings have two other siblings, Emma and Calum, and were raised in Heaton Chapel, Stockport. The two siblings have had their ups and downs in their tennis career. One incident involved their tennis career hanging in thin air.
In 2007, Naomi's funding was suspended by the Lawn Tennis Association. LTA took action after Naomi uploaded a picture of her standing next to a condom machine.
This angered her father, Simon, who believed LTA was making a mountain out of a molehill. He then took a drastic measure, refusing LTA's funding for even his son Liam.
Simon sold his family home to fund his two kids' tennis dreams, but in 2012, Simon stopped talking to his son. In an interview, Liam revealed he had accepted LTA's help, which spoiled his relationship with his dad.
This didn't affect his relationship with his sister, Naomi. Liam has also mended his relationship with his dad as he began funding himself.
Unlike Liam and Naomi, their sister, Emma Broady, works in the corporate sector. She is currently the business support specialist and office manager for Mobica.