If you follow the NBA or are an NBA fan, you must be aware of the name Nate Robinson. He is a former NBA basketball player who has played teams like Golden State Warriors, Los Angeles Clippers, New Orleans Pelicans, New York Knicks, etc.
Likewise, Nate has set a record of becoming the NBA's first slam dunk champion who won thrice.
Not only is Nate a basketball player he is a boxer as well. In 2020 he changed his profession from basketball to boxing and made his debut in professional boxing. He faced Jake Paul in his first match but unfortunately lost via knockout.
So, even if you don't follow NBA, you must be wondering you have seen this guy somewhere. Yes, your intuitions are correct; you have seen this guy in Uncle Drew; he was cast as Boots.
Not only in the United States, but Nate has also played professional basketball in Isreal, Venezuela, and Lebanon.
Today, in this article, we discuss the life of Nate, from his career to net worth to girlfriends, everything. But first, let us have an instant glance at the quick facts.
Quick Facts
Real Name
Nathaniel Cornelius Robinson
Stage Name
Nate Robinson
Nicknames

Nate The Great
KryptoNate
The Biggest Little Man
The Killer Midget

Famous For
Being an NBA player
Date of Birth
May 31, 1984
Age
39
Horoscope
Gemini
Birth Place
Seattle, Washington
Lives in
Sammamish, Washington
Profession
Basketball player
Position
Point Guard
Active years
2005-2018
Jersey Number
2, 2, 4, 5, 8, 10
Nationality
American
Father
Jacque Robinson
Mother
Renee Busch
Siblings
3 (Jasmine Stewart, Anthony Stewart, Deron Isaiah Robinson
Marital Status
Divorced
Ex-Wife
Sheena Felitz
Children
4 (Nahmier, Ny'ale, Navyi, and Nasir)
High School
Rainier Beach High School, James Logan High School
College
University of Washington
Languages
English
Religion
Christianity
Ethnicity
African-American, part-Filipino
Complexion
Black
Trademark
Dribbling, Blocking
Hobbies
Boxing, Travelling, Business
Food Habit
Non-Vegetarian
Favorite Food
Italian Cuisine
Favorite Player
Steve Novak
Favorite Celebrity
Lionel Messi
Favorite Holiday Destination
Miami
Favorite Color
Black
Height
5 feet 9 inches (175 cm)
Weight
82 kg (180 lbs)
Biceps
12 inches
Body Measurements
39-28-36 inches
Shoe Size
8 U.S
Hair Color
Black
Eye Color
Black
Net Worth
$9 million
Merch
Trading Card
Social Media
Instagram, Twitter, YouTube
Last Updated
June, 2023
Nate Robinson: Early Life
Nathaniel Cornelius Robinson, a.k.a Nate Robinson, was born on May 31, 1984, in Seattle, Washington. He was born to Jacque Robinson (father) and Renee Busch (mother).
The athletism runs in his genes as his father was a professional American football player. Besides, his father has played with some reputed teams like Washington Huskies, Buffalo Bills, and Philadelphia Eagles.
About his mother, Renee runs a beauty salon in Seattle. Robinson was raised with his three siblings, Anthony Stewart, Jasmine Stewart, and Deron Isaiah Robinson.
The best part of Nate being Nate is that he is very optimistic, and this quality of him was from his childhood. In addition, he was an extrovert and loved going to events.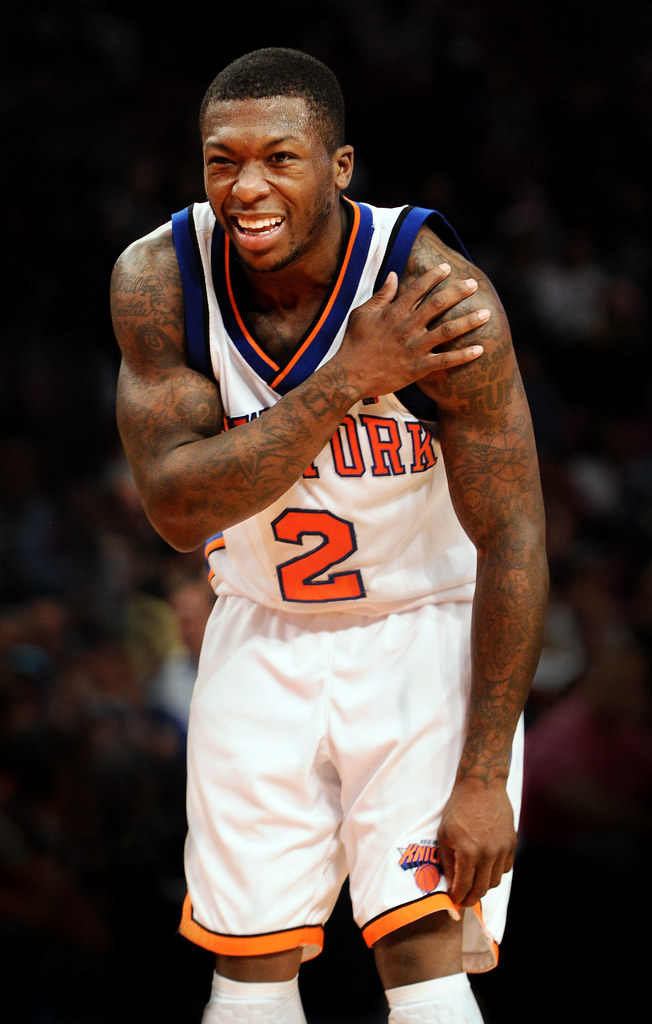 He played football with his father throughout his childhood, and his father was his football mentor. However, Nate's parents were always supportive of whatever he did and never stopped him from pursuing a career in basketball.
Nathaniel studied at Rainier Beach High School, situated in Seattle, and from there, he started his career.
Likewise, in 2001, Nate moved to Union City, California, to do something on his own. There he started to play basketball for James Logan High School.
Furthermore, after graduating from James, Nate joined the University of Washington and represented the Washington Huskies men's basketball team.
You can also read about Patrick McCaw's Bio: NBA & Net Worth>>
Nate Robinson: Body Measurements
As of writing, Nate is 39 years old. He is one healthy and fit man wh has a strict routine.
Nate hits the gym, does many exercises, tries to eat many veggies and carbs to maintain the body.
Nate is blessed with 5 feet 9 inches and weighs around 83 kg. His black eyes and black hair compliment his looks.
Nate Robinson: College Career
After completing his high school at James, Nate decided to return to Rainier Beach and play there in his senior season.
Nate was already excellent in sports like football, soccer, track, and basketball. But later, Nate chose basketball as a career.
Furthermore, he won the AAA state championship in his senior year and led his team to earn 28-2.
Most importantly, even though Nate was small at that time, he had a considerable amount of energy and determination inside him.
His determination led his team to win the AAA State player of the year in 2001-02.
Again, Nate representing the Husky football squad, played as a cornerback in 2002. He was there to play all thirteen games.
After shifting his focus on basketball, Nate won the All-Pac-10 Freshman Team honors during his freshman season.
After leading Washington to the Sweet Sixteen of the NCAA Tournament during his senior season, Nate was named NABC All-NCAA District fourteen first team.
However, all his hard work was that he got nominated and got the opportunity to be part of the 2005 draft. At that time, Nate was in his final year of college.
Nate Robinson: NBA Career
In 2005 Nate's biggest dream came true, and he got selected in the 2005 NBA as the 21st overall pick by the Phoenix Suns.
Soon after that, Suns traded Nate for Kurth Thoams to the New York Knicks on the same night.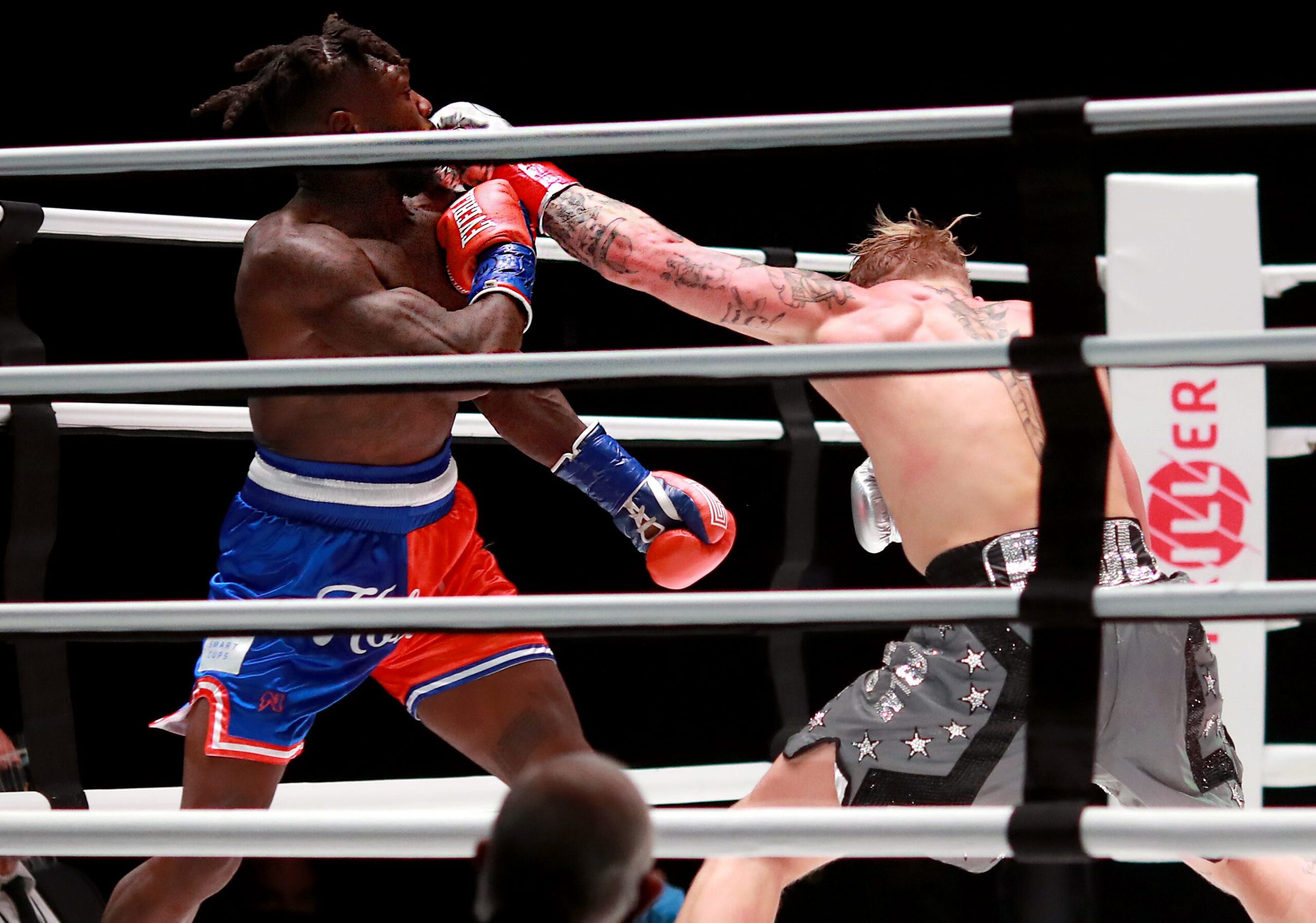 Additionally, he played for the Knicks for five years, i.e., from 2005 to 2010, playing seventy-two games in his rookie year.
Moreover, his best performance was against the Philadelphia 76ers; he grabbed six rounds and scored an average of 17 points in that match.
Likewise, Nate in 2006 won his first Slam Dunk Contest and surpassed the record of 1986 champion Spud Webb.
In 2007, Gerald Green won the Slam Dunk, and Robinson was placed second.
Nate's 2007-08 season was one of his career-best performances, where he averaged an impressive 12.7 points per game.
In 2008, Robinson scored a personal record of 45 points in a 114-120, but his team lost to the Portland Trail Blazers even after such a good performance.
On 2019, February 14, on valentine's day, Nate jumped over Howard, 6 feet 11 inches, and won his second Slam Dunk title.
Due to Robinson's exceptional performance, Kinks extended his contract with them.
Unfortunately, Mike D'Antoni removed Robinson from the team due to some disputes. But after just one month, Robinson made a good comeback and won the match against Atlanta Hawks.
Again for the third time, Nate won the Slam Dunk Contest on February 13, 2010. After winning the same title thrice, he becomes the first player in NBA to have won the contest thrice.
Furthermore,
Later, Robinson was traded to Boston Celtics on February 18; he played twenty-six games for the Celtics.
Moreover, his best performance for Boston came against Orlando Magic after scoring thirteen points in less than 13 minutes.
On February 24, 2011, Celtis traded Nate for Jeff Green and Nenad Kristic to Oklahoma City Thunder. But he could not play as expected, so the team waived him after one year.
Again, he was traded to Golden State Warriors in January.
Nate showed an immediate result after, and just in six days, he scored 24 points in a win against Miami Heat. That season Nate played in fifty-one games and proved himself to be one of the best players in the NBA.
Everything was going fine, and Nate was doing good in his career; he was at the peak of his career until he left Chicago bull.
The Downfall of Nate Robinson
After leaving Chicago Bulls, Denver Nuggets signed him for two years and gave him $4 million per contract. But without any valid reasons, Nate was transferred to the Celtics.
After two days of being in Celtics, they waived him, and he did not know even appear in any games. Then, after two months, Nate signed a 10-day contract with Los Angeles Clipper', an LA-based team.
Later, Clippers extended his contract for ten more days, but it got canceled due to Nate's injury. He was last seen in any game in 2018; he got injured and has not played any games after that.
Robinson, a great player, is not doing anything these days; after a series of unsuccessful matches in his latter career, no, the body wants to give him a chance to play again.
Career Apart from Basketball
Nate is an allrounder, and he is good in everything he does. In 2014, Robinson released a motivational autobiography named Heart Over Height, rated 4.4/5 by Goodreads.
He also has a restaurant of his own named Rainier Beach. He has also done movies, and those movies have excellent ratings.
Nate is also a boxer, but he got defeated by Jake in his first match.
You can also read about Acie Law Bio: Career & Net Worth>>
Nate Robinson: Personal Life
Robinson fell in love with Sheena Felitz during his high school days and got married to her. However, they did not rush and dated each other for a long time before getting married.
While they were dating, they had an on-and-off relationship, but they managed to give a name to their love story despite the hurdles and hardship.
Nate and Sheena have been blessed with three beautiful children named Nahmier, Ny'ale, and Nayvi.
Besides, all of Nate's children love playing football. Once Nate revealed that he would have another baby but not with Sheena.
Besides, Nate publicly apologized to Sheena, but later, he deleted his post. However, Sheena did not like whatever was happening, so she broke up with Nate.
Therefore, Nate welcomed his fourth child Nasir Chakur Robinson in 2015 from his side chick, with whom he was having an extramarital affair.
Controversy
Being in the limelight is not easy; everyone will constantly judge you for whatever you do, and every time someone will be eyeing you.
In 2005 Nate had to face a lot of troubles, and he was even demoted to the NBA Development League.
Nate had a physical fight with Jerome James and Malik Rose on different occasions. For ten matches, Nate was kept away as a punishment.
Besides, in 2006 Robinson started a brawl in a match between the Knicks and the Denver Nuggets.
In 2016, Nate was accused of cheating on Sheena and having an extramarital affair. He was immensely trolled after losing a match with Jake, and the public made many memes on Nate.
Nate Robinson: Net Worth
It is expected that Nate has a net worth of $9 million. Besides, the primary source of his income is from his basketball career.
But unfortunately, we know nothing about how Nate spends his millions on his car collection, house, or anything. But we assure you that as soon as we find any information, we will update you.
Social Media Presence
Nate is active on social media accounts like Instagram, Twitter, and YouTube. He has around 2.6 million followers on Instagram, which is quite impressive.
Likewise, he has a huge fan following of 943K followers on his Twitter account. This exceptionally talented footballer turned basketball player also has a YouTube channel with more than 46k subscribers.
You can also read about Lamar Patterson Bio: Basketball, NBL, ESPN & Stats>>
Frequently Asked Questions (FAQs)
Is Nate still a part of the NBA?
Yes, he is. He has not retired, but the thing is that no team is allowing him to play for them.
Did Nate cheat on his wife?
Yes, he did cheat on Sheena. Even though he had a wife, he conceived and had a baby with another girl. So, Sheena left Nate and ended their marriage.