Nyjah Huston is a popular name in the skating world. But, this famous skateboarder had a rollercoaster ride in his life to come where he is at.
Huston's life journey includes being born and raised in a strict Rastafarian family in the mountains to being forced to pursue skateboarding, becoming a skateboarding star at age 11, and being the reason for his parents' divorce.
However, Nyjah has skated past these struggles to become one of the famous and highest-paid skateboarders in history.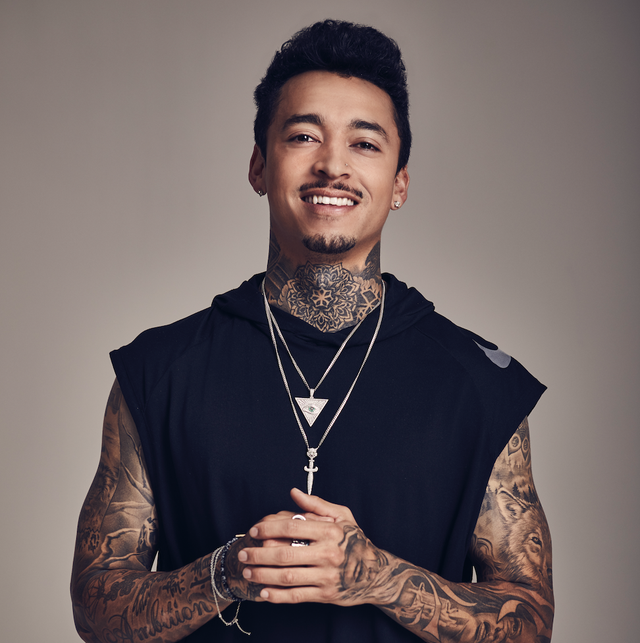 Today, Nyjah Houston is regarded as the most famous modern skateboarder. Houston has won many skateboarding championships, including the World street championships, where he has won the title five times.
Today, we have featured the life story of the famous and highest-paid street skateboarder Nyjah Huston. But, before that, let's take a glance at his quick facts.
Quick Facts
| | |
| --- | --- |
| Name | Nyjah Huston |
| Full Name | Nyjah Imani Huston |
| Nick Name | Nyjah |
| Birth Date | November 30, 1994 |
| Age | 28 years old |
| Birth Place | California, United States |
| Residence | Laguna Beach, California, United States |
| Nationality | American |
| Ethnicity | Afro-Japanese-American |
| Star Sign | Sagittarius |
| Height | 5 feet 10 inches (1.778 m) |
| Weight | 150 lbs |
| Eye Color | Dark brown |
| Hair Color | Black |
| Father | Adeyemi Huston |
| Mother | Kelle Huston |
| Siblings | 4; Isha Huston, Ahbi Huston, Kiade Huston, and Jahmai Huston |
| Marital Status | Unmarried |
| Girlfriend | Alexa Adams |
| Education | Homeschooled |
| Profession | Professional Skateboarder |
| Associated Teams | Team the USA |
| Affiliations | Elements Skateboards |
| Debut year | 2001 |
| Net Worth | $8 Million |
| Social Media | Instagram, Facebook, YouTube |
| Last Update | November, 2023 |
Nyjah Huston | Early life
Nyjah Huston was born on November 30, 1994, in California, US. He was born the youngest son to his mother, Kelle Huston, and his father, Adeyemi Huston.
Huston was born in a mixed family where her mom is white, whereas his father is Black and Japanese. Being born and raised in a Black and a Rastafarian family, Huston had dreadlocks as a teenager.
Nyjah has four siblings, including three elder brothers and one sister. His brothers are Ahbi Huston, Kiade Huston, and Jahmai Huston, and her younger sister is Isha Huston.
How did he get into skateboarding?
Huston's father was the man behind his skateboarding career. His father used to skate during his high school days and wanted his children to do the same.
His father made all of his children skateboard, and Nyjah, too, started skateboarding at five. He built ramps around the yard and even bought him an indoor skatepark in 2003 to train his skating.
His father used to film him skating and used to edit their videos to show others. He also used to enroll in skateboarding competitions in California.
Although it was pretty forced initially, Nyjah started excelling in his skills as a skateboarder. Nyjah said that apart from riding motorbikes and shooting hoops, his father didn't allow them to play any other sports.
Skateboarding for them was a family business, and his father used to let them skate all day. Nyjah spent his entire childhood mastering his skateboarding skill.
However, Nyjah admits that he is grateful for his father for showing this path, and he believes if that hadn't been his father, he wouldn't be here.
Tony Hawk Bio: Skater, Spouse, 900 & Net Worth >>
The struggling phase
In 2006, Huston's father moved the family to live in the mountains in Puerto Rico. He bought the 26-acre property with Nyjah's earning.
Nyjah states that he had no idea why his father made that dramatic move. He says he probably did that because he was slightly into girls and partying at that time.
His father wanted Nyjah to focus on his career only. Nyjah had to live under strict and harsh conditions.
He had no friends there, and he used to skate all day. He was homeschooled by his mother and had to follow a strict vegan diet.
His distance from California had made issues with his sponsors Element Skateboard as he was out of public appearances and participation in the team.
He was on the verge of being dropped out of the team. This led to severe disagreement between his father and mother. This ultimately led to the divorce.
After that, his father wanted Nyjah to live with him. So his mother and his siblings left, and Nyjah was left all alone with his father.
However, his mother won his custody in 2010, and Nyjah moved with his mother back to California. He hasn't been in contact with his father since then.
But, Nyjah's struggle didn't end there as the family had to face financial struggles. Nyjah had that talent for skateboarding.
So, he participated in several skateboarding competitions to win the first prize money to support his family.
Professional Skateboarding Career
Huston started his professional skateboarding career when he was just 11. He was the youngest participant in X-game history and was sponsored by Element skateboards.
He debuted as a skateboarder in the company's team, where he made several appearances in their skate videos.
However, he departed from Element in 2008 to start his own skateboard company. In 2009, he launched his company I&I, but it didn't go as he had planned.
So, after the closure of I&I, Huston again returned to Element to continue his professional skateboarding career.
He released a solo video that became a hit and even bagged the Best Video Part award from the Transworld Skateboarding magazine.
In 2010, Huston competed at the Street League Skateboarding (SLS), where he became the skateboarding champion and held that title from 2010 to 2016 consecutively.
Huston's career in skateboarding started to peak after winning several skateboarding competitions.
Summer X Games
In 2011, he won a gold medal as a street skater at Summer X Games held in LA. The following year he bagged gold and bronze in the real street and street category, respectively.
2013 Summer X Games was special for him as he won three gold in the street category. He won another gold in the competition the following year.
World Skateboarding Championships
Huston competed in the street category at the 2014 World Skateboarding Championship. He bagged a gold medal, becoming the World skateboarding Champion.
For the next two years, i.e., 2015 and 2016, Hoston had to compromise with silver medals in the competition.
Then, finally, he won another gold at the 2017 World championships. He has won the gold medals consecutively since then.
Here's Everything We Know About Stacy Peralta>>
Tokyo Olympics 2021
Huston made his debut at Tokyo Olympics 2021. Huston was particularly looking forward to this Olympics held in Tokyo, his ancestor's home.
The skateboarder star even promised to get a tattoo in Japanese if he wins the gold medal in the Olympics.
The hopes and expectations were high for this undefeatable skateboarding star who has won gold in almost every competition he has competed in. With his impressive records, the USA was expecting Olympic gold for sure.
But, unfortunately, Huston bruised his hands four days before the competition. As a result, Huston didn't win any medals.
Huston's fans and supporters were disappointed, and so was Huston himself. However, the skateboarding champion consoled himself and fans that he is also a human and has his highs and lows in his career.
He unnecessarily apologized to the people who had high expectations for him, but he let them down. Tokyo Olympics was just not for Houston as he had to return home empty-handed.
Nyjah Huston | Tatoo
Around 80-90% of Huston's body is full of tattoos. His tattoo obsession started when he had that first tattoo in Florida for a competition in 2013.
After that, he had Thrasher's "Skate and Destroyed" tattoo onto his forearm.
Since then, he started getting tattoos all over his body. He has a massive collection of tattoos on his body, including compasses, roses, lions, heart signs, skulls, etc.
His prominent tattoo would be a mandala with a triangle and an eye on his neck and a lion on his chest.
When he has to get more tattoos but has no space on his body, Houston even opts to get Laser removal to create space for his new tattoos. He even has tattooed his mother's portrait on his body.
Nyjah Huston | Girlfriend
Nyjah Huston is currently dating a social media star, Alexa Adams. The couple revealed their relationship through a photo of both cuddling together on Nyajah's social media.
They started dating in early 2021. The couples are also seen together making public appearances.
Prior to this relationship, Nyjah was dating popular model Kateri Dion. The couple started dating in 2017, and their relationship was in the spotlight.
However, they have reportedly broken up, but the reason is yet unknown. Apart from this, Nyjah has a long list of the girls that he has dated.
To name a few, Huston has dated some celebrities and models like Taylor Sharpe, Cassidy Wolf, Daniella Grace, and DJ Madison Louch.
Nyjah Huston | Net Worth
The estimated net worth of Nyjah Huston is $8 million. He is the highest-paid Skateboarder, and most of his net worth comes from being a professional skateboarder.
Huston is an undefeatable skateboarding champion and has won more prize money than any other skateboarder. In addition, he has won a lot of money through the competitions.
Huston bought his first home in 2013 that worth more than $2.25 million. He later sold it for $3.22 million to buy another house in Laguna Beach. The expensive mansion on the beach cost him around $3.6 million.
Huston's earning comes from his massive number of endorsement deals. He has dealt with big companies such as Mountain Dew, Nike, Monster Energy, and Doritos, paying him handsome money for each endorsement.
Tony Alva Bio: The Godfather of Modern Skateboarding
Nyjah Huston | Social media
Nyjah has millions of followers on his social media and is quite active there.
Instagram: 5 million followers (as of Nov 2021)
Youtube: 499k subscribers (as of Nov 2021)
Facebook: 2.8 million followers (as of Nov 2021)
Frequently Asked Questions (FAQs)
Why is Nyjah Houston famous?
Nyjah Houston is famous for his fantastic street skateboarding skills and his impressive wins in skateboarding competitions. He is the second most famous skateboarder after Tony Hawk.
Is Nyjah Houston vegan?
Yes, he is a reformed vegan. Nyjah used to have a strict vegan diet when he used to live with his father. But now, Nyjah is not pure vegan. He eats fish, chicken, crabs for protein, but his diet is usually full of vegetables.
How many SLS has Nyjah won?
Nyjah has won 19 Street League Skateboarding (SLS) competitions so far. He won SLS starting in 2010 and has won every year's competitions so far.
How many tattoos does Nyjah have?
Nyjah's body is fully covered with tattoos, and he probably hasn't counted them himself. But, it is estimated he has more than 200 tattoos inked in his whole body.
Is Nyjah still with Elements?
No, Nyjah has reportedly left Elements. There is no exact reason why Nyjah left the company. However, in his social media post, Nyjah thanked Element and said that he was looking for a new beginning.