Beauty and charm, for sure, boost one's presence. A little comeliness is bound to gain viewer traffic when you act as a reporter and appear on television every other day.
Well, Olivia Dekker is slaying as a sideline reporter. An up-and-coming Journalist like herself, the Missourian works as a sideline reporter for ESPN College Football.
Likewise, she also works for the NFL on Westwood One Sports and Big Ten Network basketball.
Undeniably, Dekker is laying the foundation to move the professional ladder as her predecessors did, for instance, Bonnie Bernstein, Suzy Kolber, Wendi Nix, etc.
However, Olivia's fame comes not only through her occupation but partly through her marriage.
She is married to Sam Dekker, an American basketball player who plays for the Russian basketball side PBC Lokomotiv Kuban.
In this article, we will touch on the early life, career, net worth, and relationship status of Olivia Dekker.
Before we move on, why not look at the undermentioned quick facts and get a brief idea of the lovely sportscaster?
Quick Facts:
| | |
| --- | --- |
| Full Name | Olivia Harlan Dekker |
| Birth Date | April 8, 1993 |
| Birth Place | Kansas City, Missouri, U.S. |
| Nick Name | Oli |
| Religion | Undefined |
| Nationality | American |
| Ethnicity | White |
| Education | University of Georgia |
| Horoscope | Aries |
| Father's Name | Kevin Harlan |
| Mother's Name | Ann Harlan |
| Siblings | Rob & Abigail Harlan, & Haley Harlan Mancuso |
| Age | 30 Years Old |
| Height | 5'8" (1.77 m) |
| Weight | Under Review |
| Shoe Size | Updating Soon |
| Hair Color | Blonde |
| Eye Color | Blue |
| Body Measurement | Unavailable |
| Figure | Slim |
| Married | Yes |
| Husband | Sam Dekker |
| Children | None |
| Profession | Sportscaster, Sideline Reporter |
| Net Worth | $1 million |
| Affiliations | ESPN, FOX Sports |
| Active Since | 2015 |
| Social Media | Instagram, Twitter, Facebook |
| Merch of Sam Dekker | Football Card, Rookie Cards |
| Last Update | November, 2023 |
Olivia Dekker Bio | Early Life, Education, & Parents
As of late Olivia Dekker, Olivia Harlan was born in Kansas City, Missouri (U.S.), on April 8, 1993, to Kevin Harlan and Ann Harlan.
Also, her Father is a sports commentator under a contract with CBS Sports, TNT Sports, and NFL on Westwood One Sports.
Additionally, Kevin is the son of the former CEO of Green Bay Packers, Bob Harlan. So, now we know how Dekker came into journalism in the first place.
When your entire family is involved in sports, somehow, you do the same. Other than that, Olivia has three siblings: Rob, Abigail, and Haley Harlan Mancuso.
However, the details regarding the occupation of her siblings are yet to be uncovered.
Moreover, Dekker attended the University of Georgia and graduated from the Grady College of Journalism. While there, she acquired a degree in Digital and Broadcast Journalism.
Olivia Dekker | Age, Height, & Body Measurements
At the time of writing, the blonde sportscaster is 30-years old and is a fresh face in the business, similar to reporters like Kacie McDonnell of FOX.
Indeed, being at a nascent stage of her career, Dekker has a lot to accomplish.
Simultaneously, the beautiful Journalist stands at the height of 5'8″ (1.77 m), whereas her weight is still under review.
If Olivia did not pursue a career as a reporter, she would be most suited as a model, undoubtedly.
Further, Dekker has a slim well-endowed body, although the measurements have not been mentioned anywhere.
Being an enthusiastic sports fan, the Missourian stays in shape and is ready to go when called upon.
Most importantly, the sportscaster has bright blonde hair and piercing blue eyes make a deadly combination. She looks breathtakingly beautiful with those features combined.
It has to be acknowledged that Dekker is the winner of the 2010 Miss Kansas Teen USA pageantry, so we do not need to speak much about her beauty.
You might also want to read: <<Bonnie Bernstein Bio: Age, Measurements, Career, Net Worth, IG Wiki >>
Olivia Dekker Career | Sportscaster
Before landing a job at ESPN, Olivia polished her resume at FOX Sports South, where she covered SEC and ACC football.
At the same time, the Missourian worked at Raycom Sports, hosting a web series concerning the Green Bay Packers as the team's official reporter.
Raycom is headquartered in Charlotte, North Carolina, and employs about 51 people.
Similarly, Olivia was assigned to report on Green Bay Packers' preseason competitions that aired on Packers TV Network.
She also joined as a host cum sideline reporter to cover ACC All-Access games concerning Atlanta Hawks for FOX Sports South.
Moreover, Olivia went on to achieve a milestone by teaming up with her Father to comment on the games between the San Francisco 49ers and Green Bay Packers, being the first father-daughter duo to do so.
Likewise, Dekker also had a brief stint at CBS Sports, where she covered World TeamTennis in 2019.
Subsequently, the Kansas City native joined ESPN and operated as an on-site correspondent for college football matches.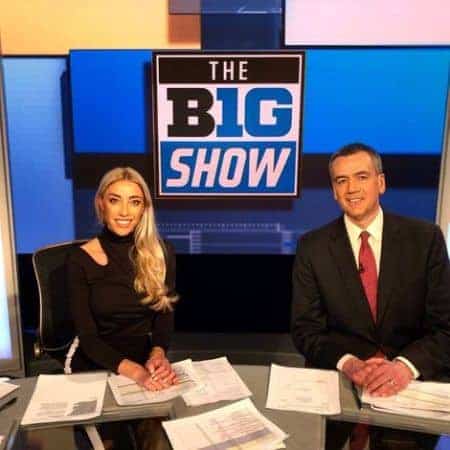 Olivia can be spotted with Jason Benetti and Kelly Stouffer on ESPN/ESPN 2, hosting Friday Primetime games and participating as a football columnist.
Besides, Dekker partnered with Taylor Zarzour and Andre Ware of SEC Network to conduct an in-depth analysis of the various collegiate-level competitions.
Don't forget to check out: <<Suzy Kolber Bio: Age, Height, Family, ESPN, Net Worth, Instagram Wiki >>
Olivia Dekker Net Worth | Salary & Income
In particular, having stepped foot in journalism for about five years, Olivia has come a long way to accumulate a net worth of $1 million and counting.
Following in the footsteps of her Father has indeed helped pave a successful passage.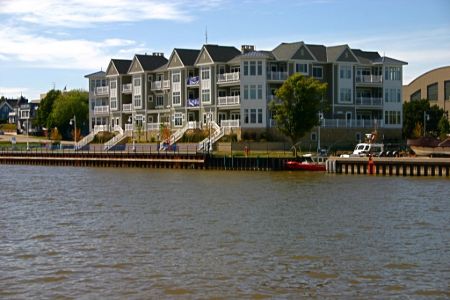 As we are familiar, working at ESPN has its perk, and sooner or later, Dekker's fortune will catch an upward trend.
However, at the moment, the Missourian is earning $100 thousand annually, collected from her gigs at radio and tv appearances as well.
On the other hand, Olivia is married to a sports star, Sam Dekker, with an annual income of $1 million.
Similarly, when he signed with the Houston Rockets, the Sheboygan native pocketed around $1.7 million annually.
Additionally, a contract deal with L.A. Clippers in 2017 and Washington Wizards in 2018 provided him with a salary of $3.4 million.
In 2016, power forward purchased a 1,568 sq. Feet condominium located near the Sheboygan River, costing about $289 thousand.
Also, check out: <<Wendi Nix Bio: Age, Height, Education, Husband, Instagram Wiki >>
Olivia Dekker | Personal Life & Relationship Status
To begin with, it seems unsurprising these days that sportscasters are either in a relationship or are married to athletes.
In fact, by the nature of their profession, gives a sense of normalcy and a match between their tastes.
Talking about Sam and Olivia, the whole meeting process is vague, but they have been dating each other since early 2016.
Eventually, Dekker popped the question and proposed to her with an elegant diamond ring.
Immediately and on July 4, 2018, the two united in holy matrimony. Moreover, their event took place in Horseshoe Bay Golf Club, Egg Harbor, amidst the presence of 160 members.
Besides, the couple enjoys their marital life and still hasn't given a penny to start a family. Nonetheless, these lovebirds have a heart of gold.
To illustrate, all the ceremonial proceedings from their wedding were donated to a charity and featured in The Knot's Most Influential Wedding in 2018.
Apart from these, the duo volunteers for several other noble causes and openly supports the Children's Cancer Family Foundation.
Social Media Presence:
Olivia Dekker is quite active on social media. You can follow her via these links:
Instagram: 70.1K followers
Twitter: 50.3K followers
Facebook: 3.7K followers
Some FAQs:
Where did Olivia Dekker go to college?
Olivia Harlan Dekker went to the University of Georgia.
Is Olivia Dekker on BetMGM?
Yes, Olivia Dekker joined BetMGM as a host in 2021.
Did Olivia Dekker cover World TeamTennis?
Yes, Olivia Dekker covered World TeamTennis for CBS Sports in 2019
Who is Olivia Dekker's Father?
The American television and radio sports announcer Kevin Harlan is the Father of Olivia Harlan Dekker.
How did Olivia Harlan Dekkerand Sam Dekker meet?
Olivia Harlan and Sam Dekker first met while they were working in Atlanta.
Sam asked for Olivia's number, her friend's. Olivia remembers being hesitant at first instance. The couple got engaged after eight months of getting into a relationship.