Shaquille Harrison is an American basketball shooting guard for the Portland Trail Blazers of the National Basketball Association (NBA).
Harrison has played for popular NBA teams, including Phoenix Suns, Chicago Bulls, Utah Jazz, and Brooklyn Nets, where he secured his name as one of the best talents of the league.
Today, let's dive into the life of Shaquille Harrison and discuss all the information, like his early life, family, education, net worth, and so much more.
So, stick with the article till the end and enjoy the read. But, before diving into his life, check out the undermentioned quick facts!
Quick Facts
Full Name
Shaquille Harrison
Birth Date
October 6, 1993
Age
29 Years Old
Birth Place
Kansas City, Missouri, USA
Nick Name
Shaquille
Religion
Unknown
Nationality
American
Ethnicity
African-American
Education

Lee's Summit West High School
University of Tulsa

Horoscope
Libra
Father's Name
Jack Harrison Jr.
Mother's Name
Michelle Francis
Siblings
2 Brothers And 1 Sister
Height
6 ft 3 inches/1.93m/193 cm
Weight
180 lbs/82 kg
Hair Color
Black
Eye Color
Dark Brown
Build
Athletic
Marital Status
Unmarried
Girlfriend
N/A
Children
No
Profession
Basketball Player
Net Worth
$1 Million
Affiliations
NBA
Active Since
2016-Present
Social Media
Instagram, Twitter
Last Update
June 2023
Early Life, Education, & Parents
The professional basketball player was born in Kansas City, Missouri, to parents Jack Harrison Jr. and Michelle Francis.
Unfortunately, his father, Jack, died due to a heart attack when he was very young, leaving his mother to raise them alone.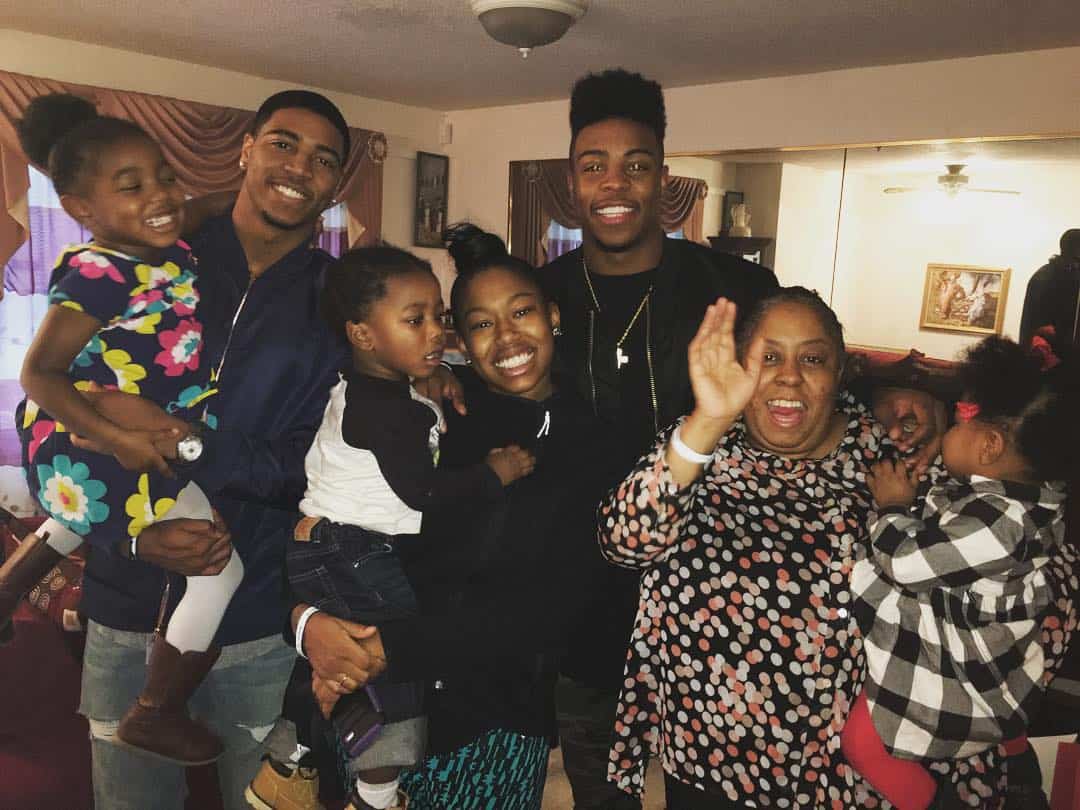 Aside from his parents, Harrison also has two brothers and a sister.
In fact, his younger brother, Monte Harrison, is also athletic like him and currently plays as a professional baseball outfielder for the Milwaukee Brewers of Major League Baseball.
As a child, Harrison was very active and keen on sports. To begin with, he started playing basketball when he was just in fourth grade.
For his education, young Harrison attended Lee's Summit West High School, located in Lee's Summit, Missouri. After completing high school, he then joined the University of Tulsa.
Age, Height, And Nationality
The professional basketball player was born in the year 1993, which makes him 29 years old.
Likewise, Shaquille celebrates his birthday on October 6, making his birth sign Libra. And from what we know, they are known for being creative, talented, and brave.
He stands at an astounding height of 6 feet 4 inches (1.93 m), weighing 82 kg (180 lbs).
And with such height and weight, Harrison has maintained his physique with an appropriate diet and workouts and tends to hit the gym most of the time.
Moreover, other body facts about him include short black hair and a stunning pair of dark brown eyes.
College Career
Shaquille Harrison started his college career at Tulsa University in 2012. Likewise, he played in all 33 games in his freshman year and was ranked second among newcomers with 56 steals and 94 assists.
He scored nine points with four assists and seven steals in his first collegiate and became the 4th player in Tulsa history to tally at least seven steals in a game.
Similarly, he was also the only player in Tulsa history to register 1,300 points, 400 assists, and 200 steals in his career.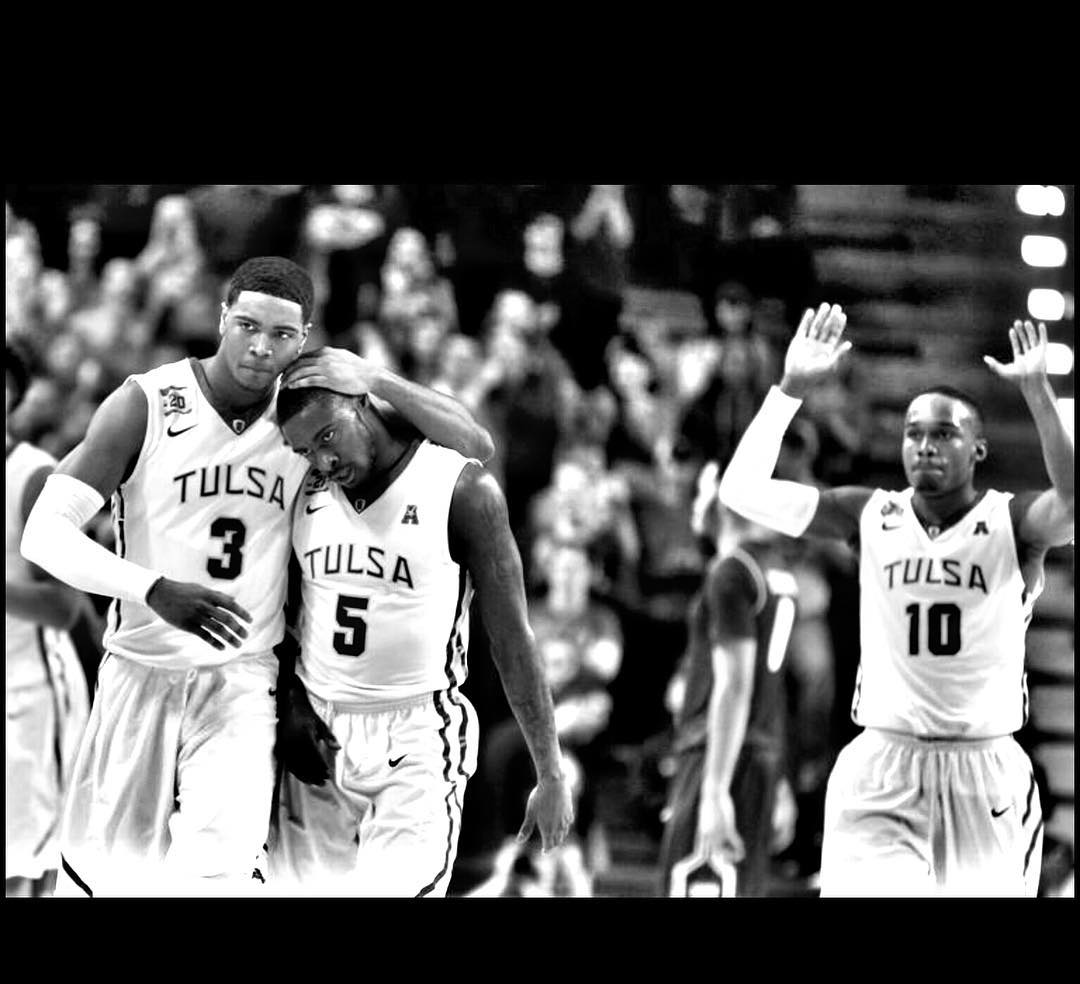 Besides that, in his senior year, he became the American Athletic Conference Men's Basketball Scholar-Athlete of the Year for averaging 14.8 points, 5.5 rebounds, and 4.1 assists.
Harrison was also named a two-time American Athletic Conference performer and two-time NABC all-district performer.
Not to mention, Shaquile is the only Tulsa player to start every game his team played during his four-year career and with 50-plus steals in all four seasons.
Professional Career
Shaquille was undrafted in the 2016 NBA draft, but he showed hope of playing in America's premier basketball league.
Hence, he began his professional career after signing with the Phoenix Suns on September 25, 2016.
After playing with the Suns for some time, he was later acquired by the Northern Arizona Suns of the NBA League as an affiliate player of Phoenix.
There, Harrison scored an equal team-high 20 points in a 122–106 win over Iowa Energy in the team's season opener.
Later, on July 3, 2017, Shaquille rejoined the Suns for the 2017 NBA Summer League and played for the Summer team, averaging 10.3 points on 61.1 percent shooting in three games.
After his stint concluded, he then returned to the Northern Arizona Suns.
NBA Debut
Shaquille initiated his 2018 season with Phoenix Suns by signing a 10-day contract on February 21, 2018.
Surprisingly, after two days, he made his NBA debut and played against the Los Angeles Clippers, recording four assists and four steals in a 128–117 record.
After these wins, the Phoenix Suns again signed Harrison to a multi-year contract on March 13, 2018, guaranteeing him to play the rest of the season.
Harrison then played against the Clippers and recorded his season-high 17 points with four steals in a 111–99 loss.
Similarly, on April 10, he captured his first double-double with a career-high 18 points and ten assists with a 124–97 blowout win against the Dallas Mavericks.
Later, on July 1, Harrison rejoined the Phoenix Suns and played for the 2018 NBA Summer League.
While there, he performed as one of the team's better players throughout the event and played a total of five games for the team.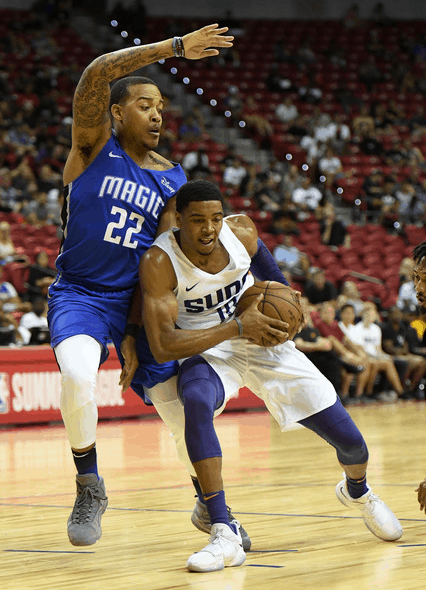 As a result, of his outstanding playing skills, the Suns announced they made Harrison's roster spot with Phoenix, guaranteeing him to play for the upcoming season.
After that, he got more opportunities of playing with the Suns as a potential starting point guard and as a backup point guard.
On October 15, 2018, Harrison got waived by the Suns alongside Darrell Arthur.
Further
Soon after, he then signed with The Chicago Bulls replacing the spot against Omer Asik.
During the 2018-19 season, Shaquille appeared in 73 games. Likewise, Harrison's 89 steals made the second-most in Bulls history by a guard for playing less than 20 minutes per game.
Besides, he also set a career-high by scoring 21 points and ten rebounds on March 27 in a game against Portland and recorded his second career double-double.
After playing such an incredible season, Harrison got waived by the Bulls alongside Walt Lemon Jr on July 6, 2019. But later, on July 18, 2019, he was again signed by the Chicago Bulls.
As for the 2020 season, Shaquille made a contract with the Utah Jazz but was waived on February 24, 2021.
On April 9, 2021, he signed with the Denver Nuggets in a two-way contract.
Then, Shaquille had a stint with NBA G league teams such as Delaware Blue Coats (2021–2022) and South Bay Lakers (2022–2023).
On 31 March 2023, he signed a 10-day deal with the Portland Trail Blazers.
Career Stats
REB

2

21.0
4.0
42.9
66.7
4.5
5.0

2

11.5

2.0

2.0
1.5

16.3

21.4

2.3
Net Worth & Income
Since his college days, Shaquille had a very successful basketball career and was destined to have an even brighter one later.
As of June 2023, his net worth is assumed to be around $1 million. Well, the bulk of his net worth has accrued mainly through his playing career as a professional basketball player in the NBA.
Harrison signed a one-year deal with the Chicago Bulls, in which he received $ 175,000 as a guaranteed amount for 2019-2020.
Similarly, in 2019, he signed a one-year contract worth $898,310 with the Memphis Grizzlies, including $898,310 as a guaranteed salary.
Shaquille was assumed to be earning a base salary of $1,744,548 with a cap hit of $1,744,548 for the 2020-2021 season.
In 2023, he signed a 10-day contract that is worth $122,602 with the Portland Trail Blazers.
Personal life
By surfing Shaquille, several social media handles, and information available on the internet, it is found that Harrison is currently in a romantic relationship.
But who is the lucky girl that has stolen Harrison's heart?
Well, the lucky girl is Nikki Kulach. On April 22, 2020, Shaquille uploaded a picture of himself and Nikki on his Instagram handle.
His caption on the post read," Happy Birthday, Love," which confirmed that the two are dating.
Unfortunately, it is unknown when and how they two first met and started dating. And it seems like Nikki is secretive about her life, which is why she has even kept her Instagram account private.
So, not much is known about her as well, like Nikki's profession and whereabouts.
However, one thing can be said with assurance that the couple is not married and engaged. If there will be any information regarding their wedding in the future, we will update it here for sure.
Social Media Presence
Shaquille Harrison is a renowned basketball player and has gained thousands of followers from all over the world on his social media.
Harrison's popularity has been growing ever since he began his career, and now he has managed to build a substantial social profile.
On Twitter, Harrison is available under the username '@shaqharrison_3,' and he joined the site back in April 2011.
Likewise, he is also available on Instagram, '@shaqharrison_3.'
Instagram: 30.2K Followers
Twitter: 6439 Followers
Popularity Graph
Shaquille Harrison is quite a famous guy who is searched by hundreds of basketball fans.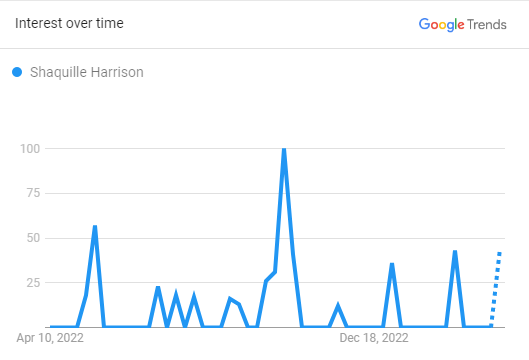 The above graph illustrates his 12 months search trend.
Frequently Asked Questions (FAQs)
Did Shaquille Harrison play for Windy City Bulls?
Yes, Shaquille played as a defensive specialist off the bench during his first season for Windy City Bulls.
What position does Shaquille Harrison play in Utah Jazz?
Shaquille Harrison played in the shooting guard and small forward position at Utah Jazz.
Are Monte Harrison and Shaquille Harrison siblings?
Yes, Monte Harrison is the younger brother of Shaquille Harrison. Monte is also an American professional baseball outfielder for the Milwaukee Brewers of Major League Baseball.