Son Heung-Min is a 30 years old professional South Korean soccer player who currently plays as a forward for Premier League club Tottenham Hotspur, based in London, and as the captain of the South Korean national soccer team.
Son was nominated for the prestigious Ballon d'Or twice, in 2019 and 2022. He is also the first player from Asia to score more than 50 Premier League goals.
The young athlete is considered one of the best Asian players in European soccer history and an icon in his country and continent.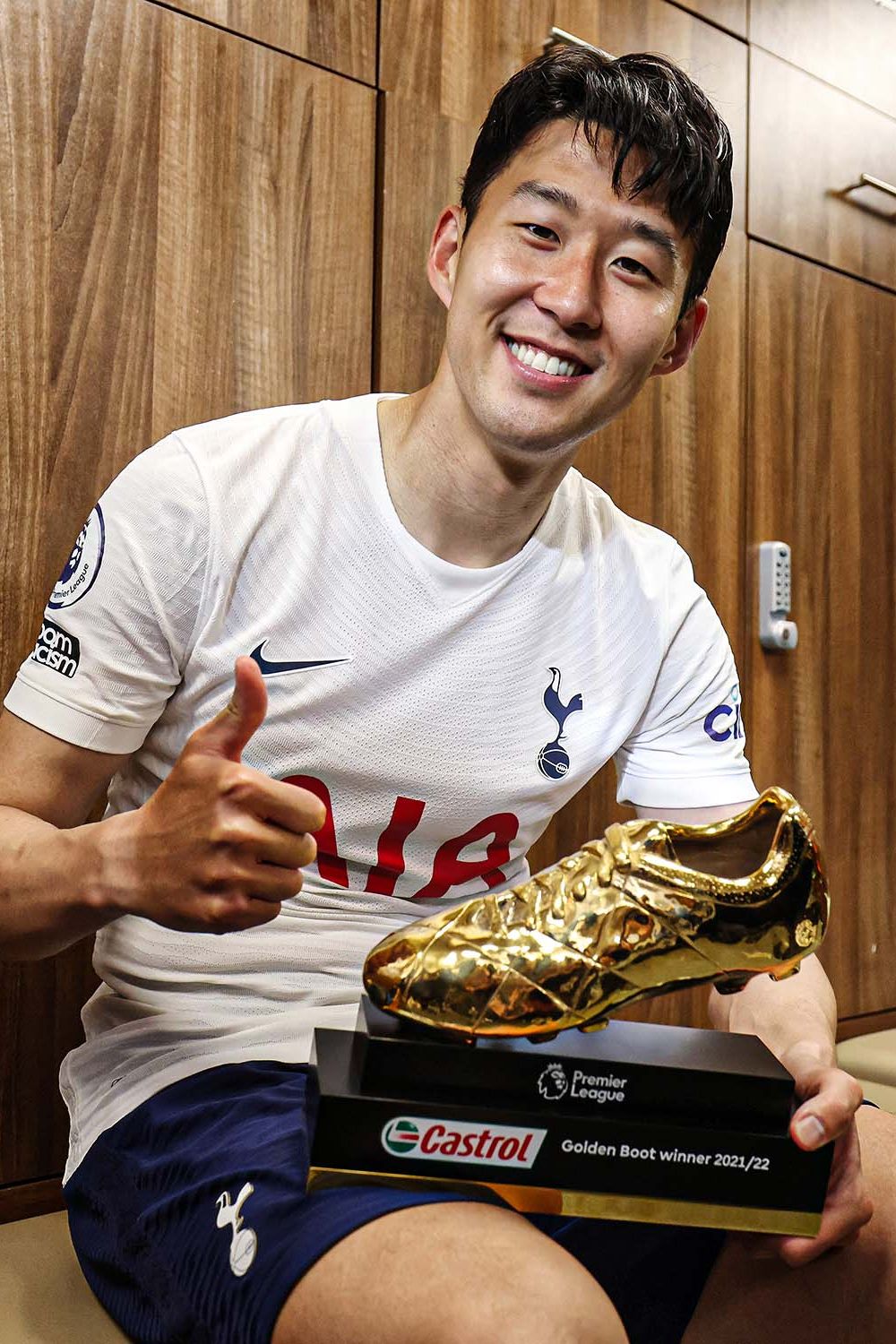 An acclaimed winger and forward, soccer pundits highly rated Son as one of the greatest players in Asian soccer history.
If you are looking for an article to know more about this talented young athlete, you landed on the right page. The present article will cover his personal and professional information.
Before moving forward, let's look at the quick facts table below.
Son Heung-Min | Quick Facts
Full Name
Son Heung-Min
Birth Date
July 8, 1992
Age
30
Birth Place
Chuncheon, Gangwon, South Korea
Nationality
South Korean
Education
Dongbuk High School, Seoul, South Korea
Horoscope
Cancer
Father's Name
Son Woong-Jung
Mother's Name
Eun Ja Kil
Siblings
Heung-Yun Son
Height
6 feet/1.83 m/183 cm
Weight
77 kg/170 lb.
Hair Color
Light Brown
Eye Color
Light Brown
Profession
Soccer Player
Debut
2010
Net Worth
$31.56 Million (£

2.69 Million)

Salary
$10 Million (£7.28 Million) Per year
Married
No
Partner
Single
Children
None
Merch
Art Poster, Son's Korean Jersey
Social Media
Instagram, Facebook
Last Update
March 2023
Son Heung-Min | Early Life, Family, & Education
Son was born on July 8, 1992, in Chuncheon, Gangwon, South Korea.
His father is Son Woong-Jung, a former soccer player for the South Korean national soccer B team and a coach. Son's mother's name is Eun Ja Kil.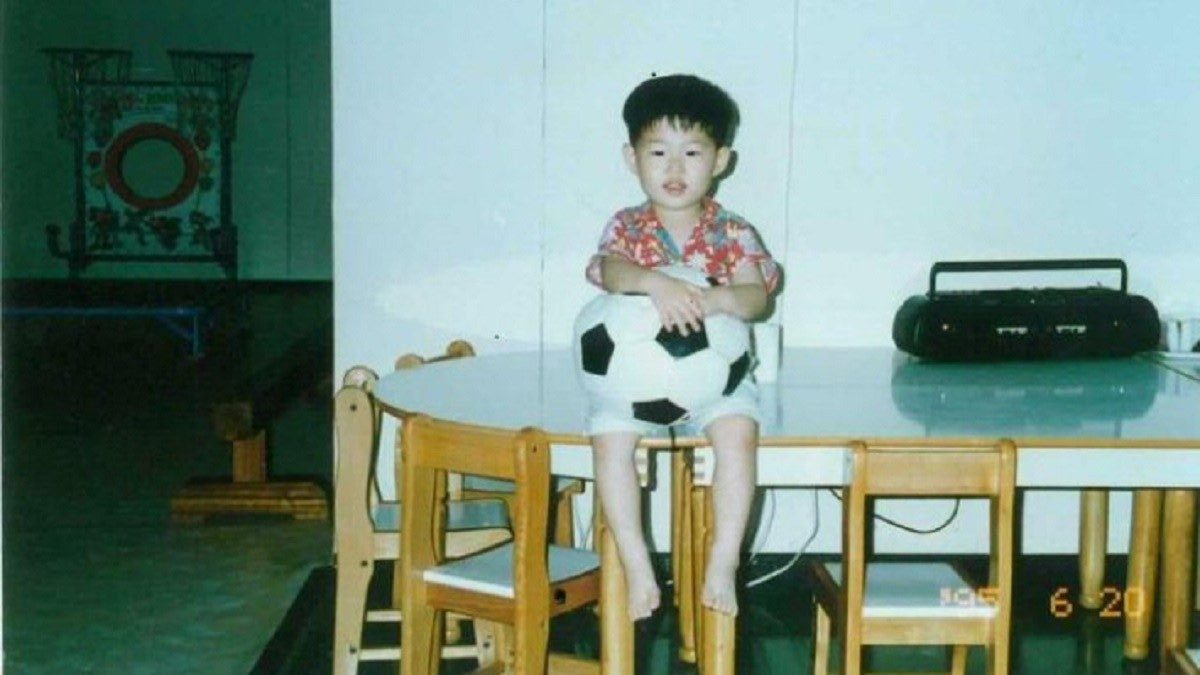 Heung-Min also has a brother named Heung-Yun Son, also a former soccer player who played in lower-tier German leagues and now helps run a youth academy.
Son attended Dongbuk High School in Seoul. He became a part of the FC Seoul youth team through the academy.
At the age of 16, Son dropped out of school and joined Hamburger SV's youth academy.
Son Heung-Min | Height & Weight
Son stands 6 feet (1.83 m) tall, which is intimidating for a soccer player. He weighs around 77 kg or 170 lb.
With this pleasing combination of height and weight, Son has a strong presence on the field.
Heung-Min is adept at showing with either of his feet. His agile and robust body type makes him a formidable presence on the ball and helps him dribble well and complete crosses at a high rate.
Moreover, he is very quick on and off the ball.
Son Heung-Min | Career
Son formally joined Hamburger SV's youth academy in November 2009. The player had an impressive play in the 2010-11 pre-season.
He then signed his first professional contract on his 18th birthday. The young athlete followed this with impressive performances and a new deal with the club through 2014.
Following a string of solid outings, on June 13, 2013, Bayer Leverkusen confirmed to sign Son for a five-year deal for a hefty amount of €10 million ($10,374,650).
Because it was the club's highest transfer fee during that time, the transfer news made a big headline.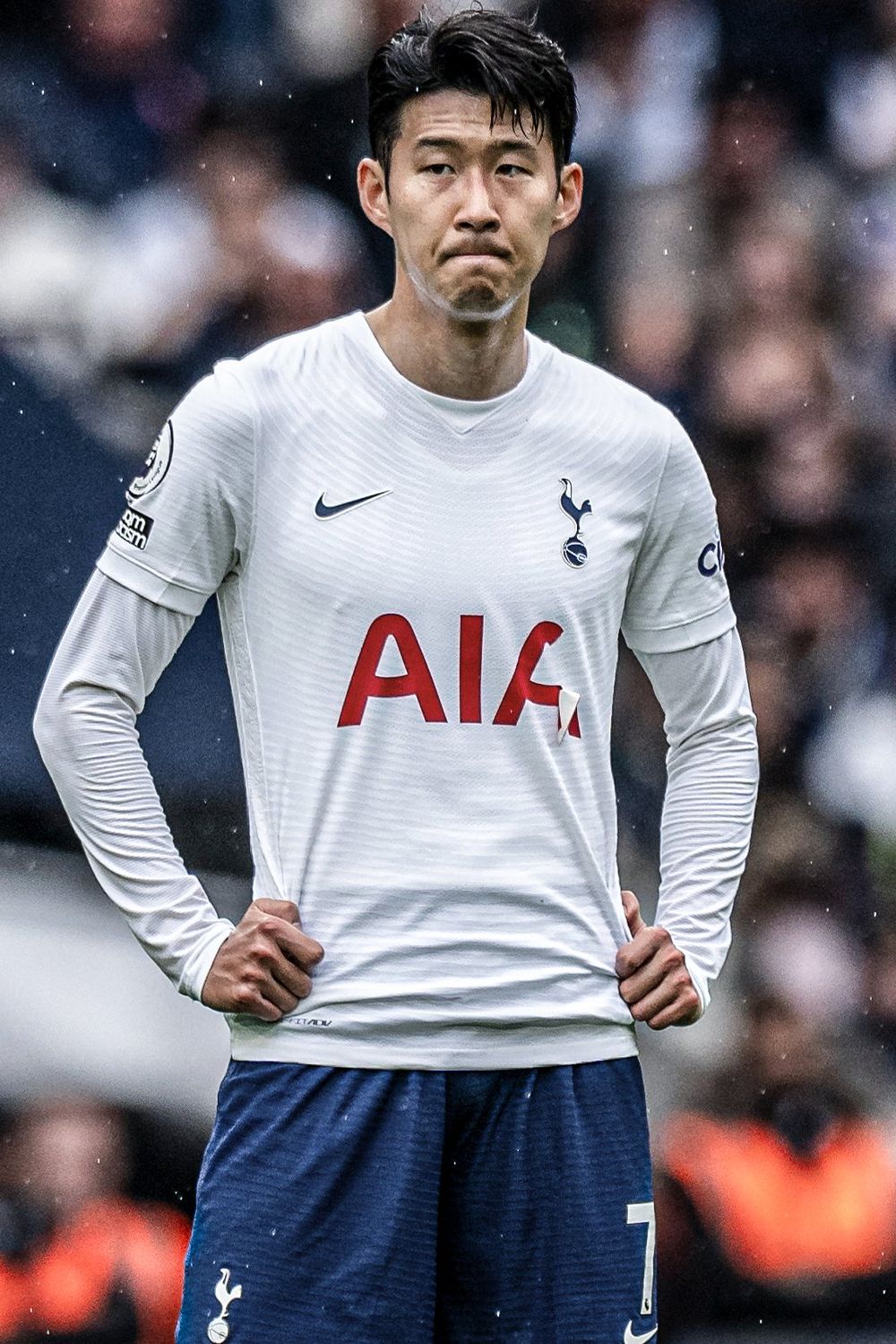 Son finished the 2013-14 season with 12 goals in 43 games. Similarly, he finished the 2014-15 season with 17 goals in just 42 games.
On August 28, 2015, Son signed a 5-years contract for his current club Tottenham Hotspur.
The deal cost the Spurs £22 million ($22.82 million) and made Heung-min the most expensive Asian player in soccer history.
He started his tenure with the Spurs on a slow note.
When he asked Mauricio Pochettino, former Spurs coach, for permission to leave the club for more playing time, he started getting more chances to prove himself.
Mauricio Pochettino Is One Of The Best-Paid Coaches. Click To Learn About the 12 Best-Paid Soccer Coaches In The World>>
Achievements
On October 14, 2016, Son earned his first Premier League Player of the Month award. During the process, he also became the first Asian ever to win the award.
Following a string of even more goal-scoring displays, he won the award again for the month of April 2017.
Son had established himself as a world-class player and formed a formidable trio with Dele Alli and Harry Kane.
On November 5, 2017, he scored his 20th goal in Premier League and broke the record set by Park Ji-Sung as the top Asian goal scorer in Premier League history.
His achievement also includes signing a hefty 5-years contract worth £22 million ($26,126,980) with the Spurs in July 2018.
In addition, in April 2019, he scored and helped Tottenham reach the 2018-19 UEFA Champions League semi-finals. This was their first appearance in the competition's semi-finals since their only appearance in 1962.
In April 2020, it was announced that Heung-Min would carry out his mandatory military service for South Korea.
He scored his 100th goal for Tottenham Hotspur on January 2, 2021.
Further, Son was nominated twice, in 2019 and 2020, for the most reputed Ballon d'Or award.
In 2019, he received two votes and finished in the 22nd position; in 2022, he finished in the 11th position.
Titles
In December 2019, a goal he scored led to the new manager José Mourinho dubbing him "Ronaldo Nazario." This was a comparison to the Brazilian great Ronaldo Luís Nazário de Lima.
Apart from his club career, Son has also represented South Korea on the international stage since 2010.
He was a part of the South Korean squad for the 2014 and 2018 FIFA World Cups.
With three goals, he is also the leading scorer for his country in the World Cup, together with Park Ji-sung and Ahn Jung-hwan.
He helped South Korea win gold at the 2018 Asian Games. Furthermore, he was also a part of the AFC Asian Cup squad for his nation in 2011, 2015, and 2019.
Son also won the prestigious Premier League Golden Boot award in 2022 together with another winner, Mohamed Salah. The young athlete is the first Asian man to win the reputed award.
Son Heung-Min | Relationship & Girlfriend
Son recently talked to an interviewer about his relationship status. He said he is focused solely on his career and does not want distractions.
Clarifying the sources, he said he wants to marry only after retirement.
Son has reportedly dated South Korean Actress Yoo So-Young in the past. The couple then unfortunately split up.
So-Young later revealed that when she first met Son, she didn't know who he was.
Son has also dated K-pop singer Bang Min-ah.
Son Heung-Min | Net Worth
The handsome athlete is a true superstar in the world of sports. Thus, it is not surprising that he earns a huge amount of money from endorsements.
Some big-name sponsors include Adidas and Gillette.
Apart from endorsements, he earns a hefty sum from his contract with Tottenham Hotspur.
The contract makes him earn £7.28 million annually, equivalent to $10 million. He has an estimated net worth of $31.56 million.
Son Heung-Min | Social Media
Min has a huge fan following worldwide and is very popular among soccer fanatics.
He uses his Instagram actively and posts pictures with his teammates, coaches, and moments on the pitch. He also frequently makes sponsored posts.
It is seen from his Social media that he holds his friends and family in high regard.
He is available on Instagram, where he has 8.1 million followers, and on Facebook, where 5.2 million people follow him.
Will Son Heung Play FIFA World Cup Qatar 2022?
Son is on the 26-man squad of the South Korean national team, although he has sustained a fractured eye socket.
The coach of the South Korean national team, Paulo Bento, added the outstanding athlete to the team after he declared himself fit to feature for the national team.
However, Bento doesn't know the exact date and time when Son will be ready for training. The coach has emphasized on the recovery of Heung.
THE ATHLETE WILL LIKELY play IN the World Cup if he recovers from his injury.
The athlete himself said he would wear a protective mask to play in the World Cup, if required.
Frequently Asked Questions (FAQs)
What did Son Heung do on his 18th birthday?
Unlike many others, the athlete had a unique 18th birthday. On that day, he signed his first professional contract at Hamburger SV.
What kit number is Son Heung?
Son Heung wears kit number 7 of Tottenham Hotspur.
What car does Heung-Min have?
The star player drives a Ferrari LaFerrari, which costs £1,150,000 ($1,365,884).
Read About a successful Indian Professional Striker, Sunil Chhetri>>