Steffi Graf husband, Andre Agassi, is also a Tennis star. Two legendary champions who shared their love for the sport, creating an iconic bond in the world of tennis.
Considered one of the most successful couples, Steffi Graf and Andre Agassi have left a lasting impact on the world of tennis.
They are both highly accomplished athletes and have used their fame to raise awareness for important causes.
Stefanie Maria Graf, a legendary German tennis player, is hailed as one of the sport's greatest icons.
With an unprecedented 377 weeks as world No. 1 in women's singles and an astounding 22 major singles titles.
Further, she holds a record in the Open Era and is the only player to win each significant singles tournament at least four times.
At age 30, Graf gracefully bid farewell to the women's tour, content with the belief that she had accomplished everything she set out to achieve in tennis.
Steffi Graf Husband Andre Agassi: Married Life Of Tennis Stars
Andre Agassi is a former American world No. 1 tennis player widely considered one of the greatest ever.
He won eight major singles titles, including the French Open and the Australian Open, and was the first man to win all four singles majors on three different surfaces (hard, clay, and grass).
He also won 17 Masters titles and was part of the winning Davis Cup teams in 1990, 1992, and 1995.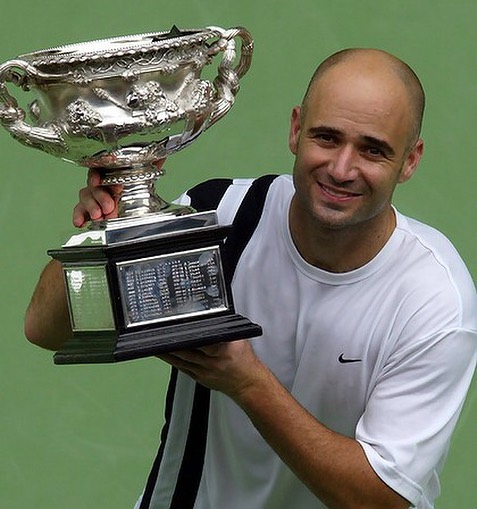 Agassi had a turbulent career, with periods of great success and periods of personal turmoil.
Moreover, he reached the world's No. 1 ranking for the first time in 1995 but sank to No. 141 in 1997.
He returned to No. 1 in 1999 and enjoyed the most successful career run over the next four years. He retired from professional tennis in 2006.
Agassi is also a philanthropist and the founder of the Andre Agassi Charitable Foundation, which has raised over $60 million for at-risk children in Southern Nevada.
Married Life & Kids
Andre Agassi and Steffi Graf are the most successful tennis players ever. They have been married since 2001 and have two children, a son named Jaden Gil (b. 2001) and a daughter named Jaz Elle (b. 2003).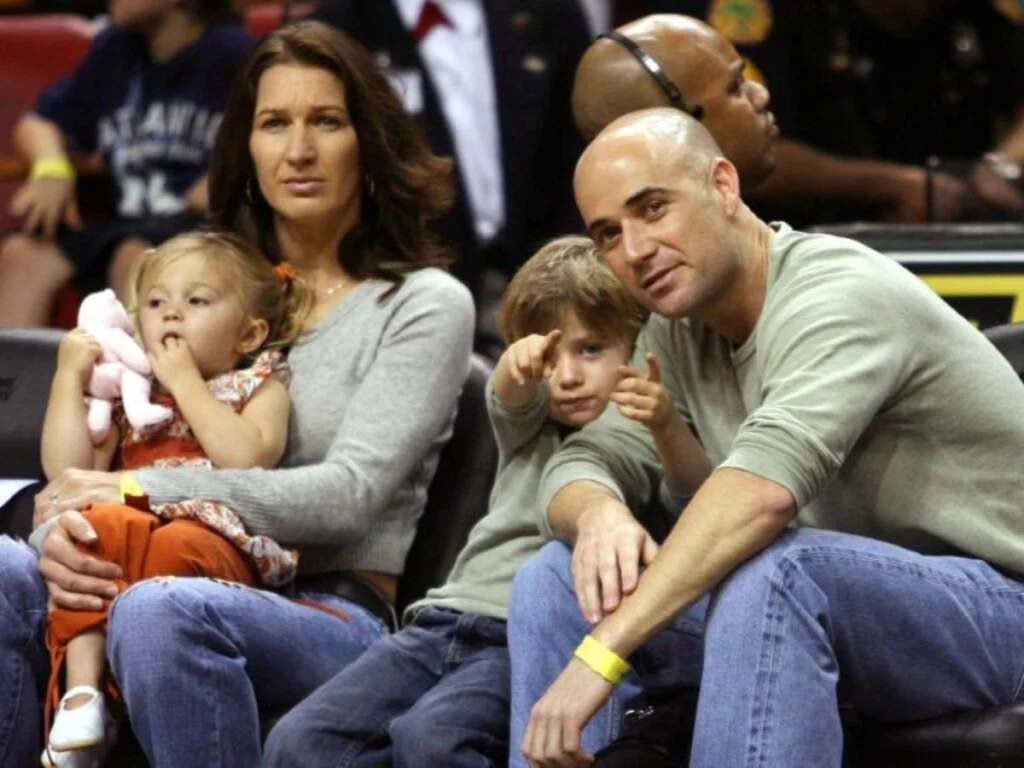 The Graf-Agassi family resides in Summerlin, a community located in the Las Vegas Valley.
Graf's mother, her brother, Michael, and his four children live in the same area.
Graf Interview & Marking Of 21st Wedding Aniversary
Andre Agassi and Steffi Graf, two of the greatest tennis players of all time, celebrated their 21st wedding anniversary on October 22nd, 2022.
Agassi responded to a tweet from the USTA wishing them a happy anniversary with a smiling emoji.
In an interview, Graf said she didn't realize the significance of winning the Golden Slam until later in her career.
Further, she said that her victory over Martina Hingis in the 1999 French Open final was the pinnacle of her career.
In a private ceremony held in Las Vegas, Graf and Agassi tied the knot.
Since then, they have engaged in numerous charitable causes, notably the Andre Agassi Foundation for Education.
Graf is considered one of the greatest tennis players, having won 22 Grand Slam singles titles.
Moreover, Agassi is a former world No. 1 tennis player who won eight Grand Slam singles titles.