A professional snooker player, Judd Trump, grew up in Whitchurch, Bristol, with his parents, Georgina and Steve.
From a young age, Judd dreamt of becoming a professional snooker player, and his parents worked hard to support his ambition.
Their efforts paid off when, at the age of 14, Judd became the under-13 and under-15 English champion and made it to the semi-finals of the under-21 Championship.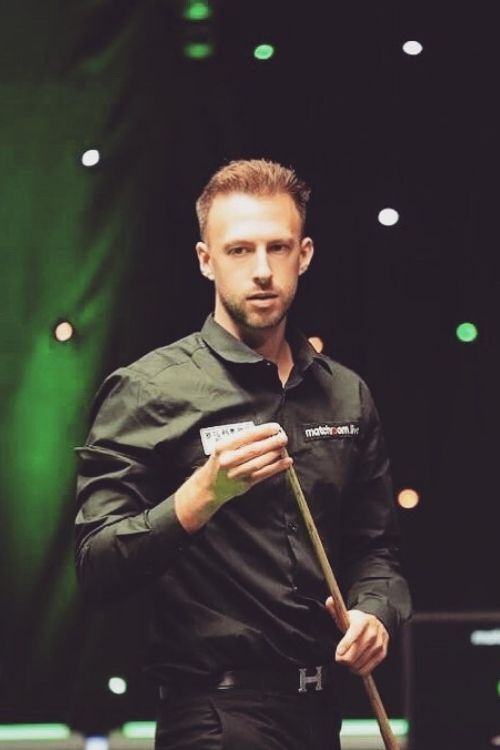 Judd Trump is a highly accomplished English snooker player widely recognized for his exceptional talent and impressive career achievements.
He has won 25 ranking titles, which places him among the top-ranking event winners in snooker history, alongside Mark Williams.
Trump has secured four Triple Crown titles, securing his position as one of the sport's most prominent figures.
He turned professional in 2005 and won his maiden title at the 2011 China Open and the UK Championship in the same year.
Despite facing criticism for supposedly underperforming, Trump proved his talent in the 2018-19 season, securing the Masters and World Championship titles and making history by earning over £1 million in prize money in a single season.
In recognition of his remarkable career, Trump was inducted into the Snooker Hall of Fame in 2021 and was awarded an MBE in 2022.
Judd Trump Parents, Steve & Georgina Trump
Trump was born in Bristol on August 20, 1989, to his parents, Steve and Georgina Trump.
He grew up in a modest household with his parents, who led simple, ordinary lives. His father, Steve, worked as a lorry driver, and his mother, a cook.
Although he doesn't remember it himself, his father, Steve, recalls buying him a mini snooker table at the age of three.
Judd had a remarkable talent since a young age. He started competitive play at the age of six, perched on a cardboard box, and secured his first sponsorship deal at the age of eight.
Notably, World Snooker facilitated a meeting between him and his idol, Ronnie O'Sullivan, at the Welsh Open when he was nine.
When he was only 10, he won national under-15s, showing his future in snooker. By the time he was a teenager, he was triumphing annually in 40-50 tournaments.
His parents, Steve And Georgina Trump, couldn't be happier with Judd's achievement, and Judd also acknowledges the sacrifices his parents made for his career.
Judd Trump's Brother, Jack Trump
Judd Trump developed his snooker skills alongside his younger brother, Jack, who has been an integral part of Judd's career.
While Judd pursued a professional snooker career, Jack provided valuable support and guidance, significantly supporting Judd's success.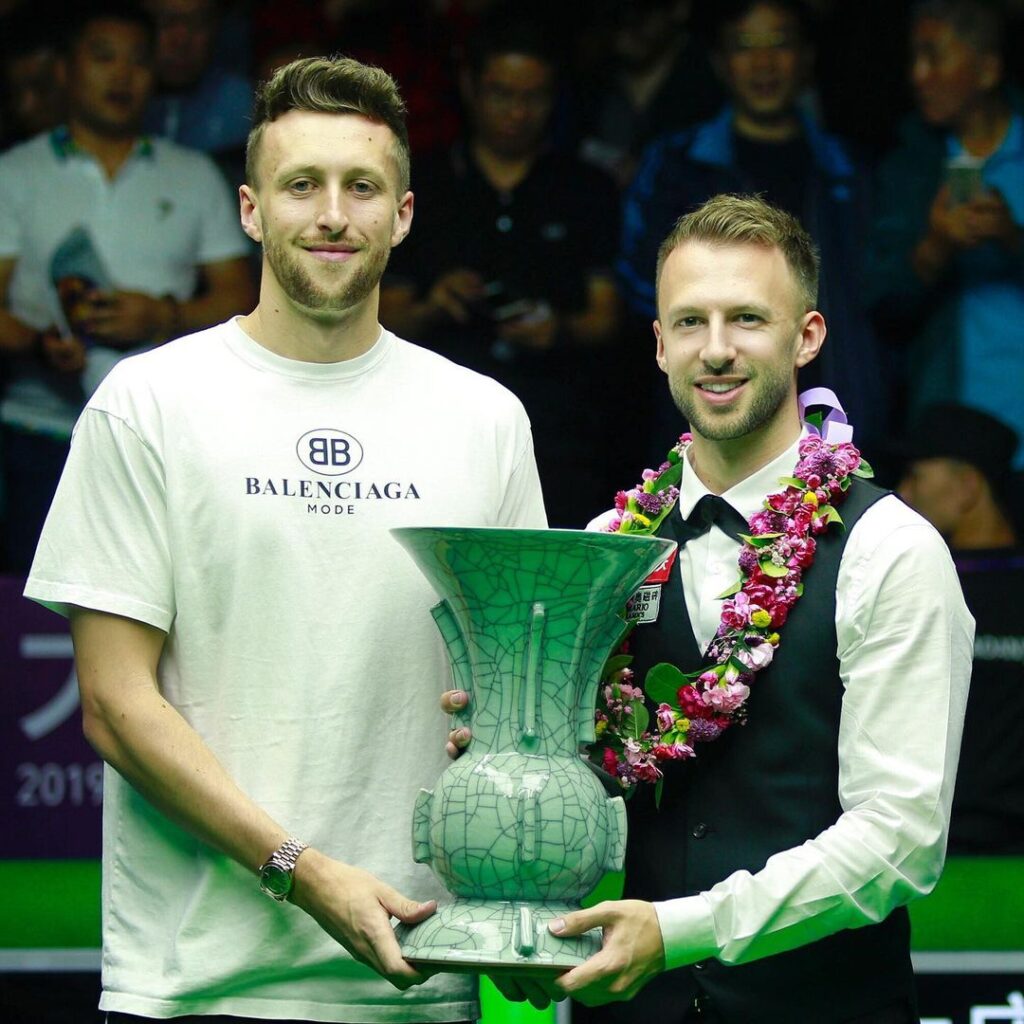 Jack is known for his insightful advice and has frequently accompanied Judd on his global tours.
Judd Trump's younger brother, Jack, has been a significant part of his professional snooker career.
Jack has provided valuable support and guidance to Judd throughout his journey and played an integral role in his success, particularly during his World Championship title win.