Do you know the name of the first Russian to win the U.S Open? Well, if you don't, then no need to worry as we have got you covered.
The athlete in question is none other than two-time Grand Slam champion Svetlana Kuznetsova.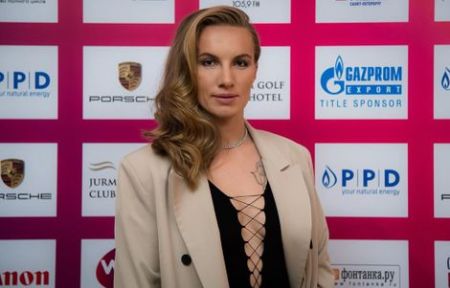 Furthermore, Svetlana is one of the most successful tennis players to come out of Russia. Also, Kuznetsova is one of the more popular players in women's tennis.
Hence, due to both factors, the Moscow native has amassed an incredible net worth of $20 million.
So stay with us as we guide you through Svetlana's journey from her early life to her current days.
Besides, there are also details on her salary, net worth, age, height, husband, family, and social media.
Quick Facts
| | |
| --- | --- |
| Full Name | Svetlana Aleksandrovna Kuznetsova |
| Birth Date | June 27, 1985 |
| Birth Place | Leningrad, Russian SFSR, Soviet Union |
| Nick Name | Not available |
| Religion | Not available |
| Nationality | Russian |
| Ethnicity | White |
| Education | Not available |
| Horoscope | Cancer |
| Father's Name | Aleksandr Kuznetsov |
| Mother's Name | Gallina Tsareva |
| Siblings | Nikolay Kuznetsov |
| Age | 38 Years Old |
| Height | 5'8″ (1.74 m) |
| Weight | 73 Kg |
| Shoe Size | Not available |
| Hair Color | Blonde |
| Eye Color | Blue |
| Body Measurement | Not available |
| Build | Athletic |
| Married | Yes |
| Children | No |
| Spouse | Vladimir Solodovnik |
| Profession | Tennis Player |
| Average Salary | $1.2 million |
| Net Worth | $20 million |
| Grand Slams | U.S Open (2004), French Open (2009) |
| Career titles | 19 (Singles), 16 (Doubles) |
| Social Media | Instagram |
| Tennis Merch | Balls, Skirts, Rackets |
| Last Update | September, 2023 |
Svetlana Kuznetsova: Early Life & Family
Svetlana Aleksandrovna Kuznetsova was born to her parents, Aleksandr Kuznetsov and Galina Tsareva, on June 27, 1985, in Leningrad, Russian SFSR.
Aleksandr was one of the best coaches in the Soviet Union who produced Olympic and Cycling World Championship gold medalists.
Likewise, Svetlana's mother, Galina Tsareva, was also one of the best cycles of her generation who won six World Championship golds in the Individual Sprint category.
If that isn't enough, the two-time grand slam winner's brother Nikolay Kuznetsov is also an Olympic medalist in cycling as he won a silver medal at the 1996 Summer Olympics.
Hence, it is fair to say that sport and competitiveness ran in young Kuznetsova's blood from the moment she was born.
However, bucking the trend of her family, the Moscow native decided to play tennis in favor of cycling.
Later on in her career, Svetlana said she was fond of tennis from a very young age. In fact, in an interview with a journalist, Kuznetsova stated,
"I had poster in my room of MaliVai Washington, Marcelo Rios and Yevgeny Kafelnikov. It's very weird but this is who I liked. Later I was a big fan of Marat Safin."
After that, Svetlana spent her whole childhood practicing and developing her skills with her supportive family.
And the rest is history because the Moscow native has 16 WTA career titles at the time of writing.
Svetlana Kuznetsova: Career & Rankings
Kuznetsova started her career in the International Tennis Federation (ITF) tournament in Mallorca in 2000.
On her debut, she defeated Katia Altilia in two straight sets, 6-0, 6-4, to start her professional career with a bang.
Thereafter, she enjoyed a relatively good season for a newcomer.
However, the following year turned out to be an incredible one as the Russian beauty won her first career title.
The same year, she also made her first appearances at the 2001 French Open and 2001 Wimbledon.
Consequently, Svetlana received the Russian Cup for Newcomer of the Year. Following her wonderful year, Kuznetsova made her first impactful appearance in a Grand Slam event at the 2002 Australian Open.
To explain, the tennis player performed admirably well, reaching the round of 16, where she lost to the 16th seed Iroda Tulyaganova.
However, that was just the genesis of her illustrious career as she also won her first WTA singles title when she defeated then world no.24, Patty Schnyder, to win the Nordea Nordic Light Open.
Also, Svetlana won her second WTA singles title when she won the Commonwealth Bank Tennis Classic.
Impressively, the Moscow native defeated elite opposition in former Grand Slam winners like Arantxa Vicario and Conchita Marinez en route to the championship.
And if that wasn't enough, she also won her first WTA doubles title before ending the year ranked as world no.43 in the singles category.
Kia Nurse Bio: Instagram, Australia, Salary, Contract, Career Wiki >>
Although 2003 turned out to be a bit of a disappointment, Kuznetsova did manage to reach the quarter-final of a Grand Slam for the first time in her career.
To emphasize, the Russian native beat a young Maria Sharapova to reach the top eight before getting knocked out by third seed Justine Henin.
Subsequently, at the end of the year, Svetlana increased her ranking to no. 36.
However, Kuznetsova's career highlight took place in 2004 as she captured the 2004 US Open defeating Dementieva.
The Moscow native became the first Russian to win the U.S Open and only the third to win a Grand Slam.
As a result, she finally broke into the top 10 and even reached no.3 at one point.
After that, Kuznetsova enjoyed two successful seasons, where she won her first Grand Slam doubles championship and two singles WTA titles.
In 2007, She broke into the top 2 of the WTA rankings while also bagging the Pilot Pen Tennis Tournament.
However, those achievements were pale when compared to her second Grand Slam title in 2009. To explain, Svetlana won the 2009 French Open defeating Australia's Samantha Stosur in the final.
Added to that, she also won the Porsche Tennis Grand Prix. All in all, the Moscow native enjoyed a great year. The tennis player recorded her first career win over Serena Williams.
Likewise, she was selected for Kremlin Cup in Moscow, but she lost against Serena Williams in the semifinals.
Thus, at that moment, everything seemed to be in favor of Kuznetsova as she was on an incredible run of form.
But no one would have predicted the downfall of the two-time Grand Slam winner for the next four years as she fell out of the top 50 in WTA rankings.
The reason was a combination of bad form and injuries.
Jennifer Jo Cobb Bio: Net Worth, Career, Salary, Husband, Instagram Wiki >>
However, following a relatively successful 2015, Svetlana managed to climb back up to the top 10 in 2016 and sustain that in 2017.
In fact, she even reached the Indian Wells finals but lost to Elena Vesnina in a hard-fought three-setter.
But when it seemed like things had finally turned around, the Moscow native suffered another dip in form in 2018 as she fell to world no.
107 in WTA rankings. Furthermore, this was the first time Svetlana had dropped below the top 100 since her rookie year, which further highlights the downfall of the two-time Grand Slam champion.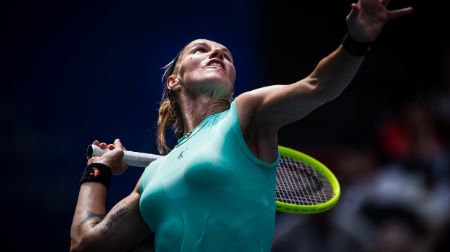 Thereafter, Kuznetsova somewhat resurrected her career in 2019 as she fought back up to no.62.
And speaking of 2020, Svetlana played in the Australian Open, where she exited in the second round.
However, she did increase her ranking to no.32. After that, Svetlana was supposed to play in the French Open and Wimbledon.
Due to the world pandemic of Corona Virus (COVID-19), both those tournaments mentioned above have been canceled.
We here at Playersbio fully agree with the decision as health is more important than sports in perilous times like these.
Svetlana Kuznetsova: Age, Height & Nationality
Svetlana was born in the year 1985, which makes her 38 years old at the moment. He is born with sun-sign Cancer.
Likewise, the Russian beauty celebrates her birthday on the 27th of June, making her star-sign, Cancer.
And, talking about her nationality, Kuznetsova is Russian because she was born in the capital of Russia, Moscow.
Furthermore, the two-time grand slam winner stands at 5 feet 8 inches (1.74 meters) and weighs 73 kg, which is the perfect height to weight ratio.
Hence, Svetlana's performances have earned her the 32nd slot in the WTA singles category currently.
Svetlana Kuznetsova: Net Worth & Salary
As of 2021, Svetlana has a net worth of $20 million, mainly from her playing career as a professional tennis player.
Likewise, the Moscow native has been involved in professional tennis for over two decades. Hence, her net worth should come as no surprise.
Alexa Grasso Bio: Career, Age, Height, Salary Wiki >>
Moving on, tennis players don't have fixed salaries because they depend on their individual tournament prize money.
However, being one of the elite players globally, Kuznetsova generates a yearly income of $1.2 million in prize money.
Furthermore, the tennis player has earned a staggering $25.3 million in prize money throughout her career.
Svetlana Kuznetsova: Wedding & Husband
At the moment, Kuznetsova is married to Vladimir Solodovnik. Likewise, the couple shared their wedding vows in 2003 in front of family and friends.
Furthermore, Vladimir is not only the two-time grand slam winner's partner but also her real-life hero.
The reason is, Solodovnik donated his kidney when Svetlana got diagnosed with kidney failure.
As a result, we get the luxury of witnessing Kuznetsove play even to this day. Now, that's what we call true love.
Moving on, when it comes to having a child, unfortunately, the couple has not been lucky.
However, we are pretty sure that the two lovebirds will have a little one soon and share the good news with the entire world.
Maybe they are waiting for Svetlana to retire so that there will be more time for the baby. Nevertheless, we wish them both a happy and prosperous life.
Social Media Presence
Instagram: 163k followers
Some FAQs
What is the Playing Style of Svetlana?
Svetlana plays right-handed and a two-handed backhand. She is considered a technically complete player on tour.
What is Kuznetsova's Current ranking according to WTA?
According to WTA, the tennis player stands at 40 in Single Rankings.