Former NBA player Taylor Griffin has set not only records but examples of being a good basketball player throughout his career.
With his seven years of devotion to the field, Taylor Griffin stood as one of the most loved former players. Not to mention, Taylor is known as a high-flying, shot-blocking machine due to his talented skillset.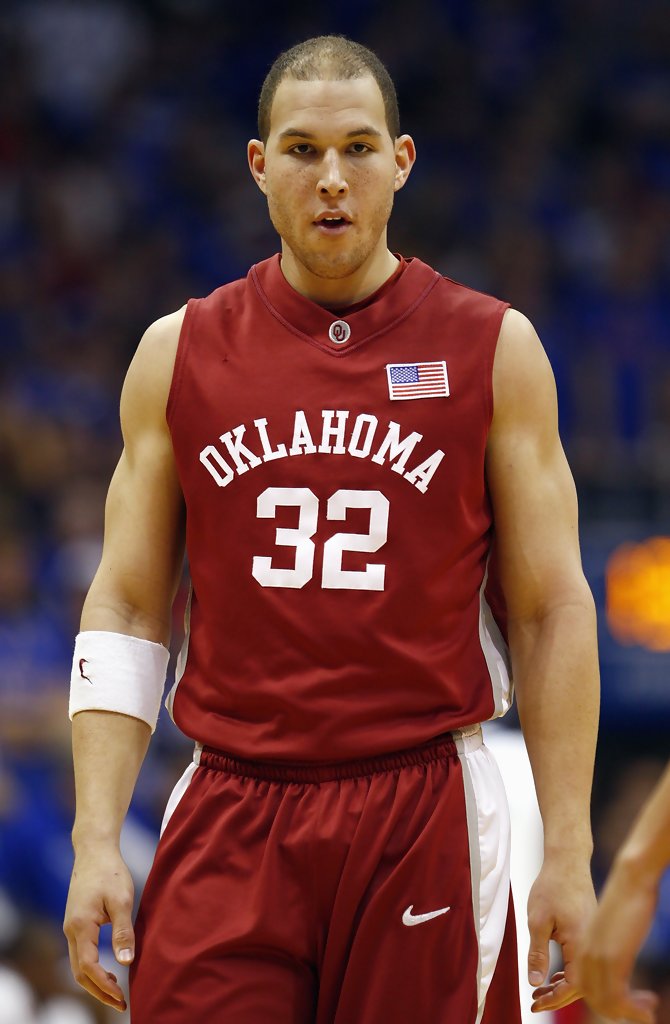 In this article, we will work to cover all the details on Taylor Griffin, both as an athlete and as an average person. Before we jump to discuss his lifestyle choices, let us get through a quick dose of facts.
Quick Facts
Full Name
Taylor Griffin
Date of Birth
April 18, 1986
Birth Place
Oklahoma City, Oklahoma
Nick Name
Unknown
Religion
Christianity
Nationality
American
Ethnicity
Haitian descent and white
Zodiac Sign
Aries
Age
37 years old
Height
6 feet 8 inches (2.03 meters)
Weight
231 lb (105 kg)
Hair Color
Dark Brown
Eye Color
Light Brown
Build
Athletic
Father's Name
Tommy Griffin
Mother's Name
Gail Griffin
Siblings
A younger brother, Blake Griffin
Education

Oklahoma Christian School
The University of Oklahoma

Marital Status
Married
Wife
Marieka Willis (m. 2011)
Kids
Three kids (two daughters named Teagan Griffin and Tinsley Griffin)
Profession
Former basketball player
Position
Power forward / Small forward
NBA Draft
2009 / Round: 2 / Pick: 48th overall
Affiliations

Phoenix Suns
Liège Basket
Dakota Wizards
Santa Cruz Warriors
Pallacanestro Trapani

Active Years
2009–2016
Net Worth
$1.5 million
Social Media
Instagram, Twitter
Merch
Jersey
Last Update
November, 2023
Body Measurements
Taylor Griffin is a man with an athletically toned physique and a slim figure. He stands at a decent height of 6 feet 8 inches (2.03 meters) while weighing 231 lb (105 kg).
As for his physical appearance, Griffin has a fair skin tone with a light presence of hair. He has blond brown hair and dark brown eyes.
Taylor Griffin | Early Life
Griffin was born on April 18, 1986, under the star sign of Aries. He is the oldest child of the two, Gail Griffin and Tommy Griffin. He was born in Oklahoma City, Oklahoma, and raised there.
Talking about his family background, Taylor's mother, Gail, is of White descent, while his father, Tommy, is of Haitian descent. Back in the day, Mr. Tommy used to be a basketball center.
Later, he was the track standout at NAIA Northwestern Oklahoma State University.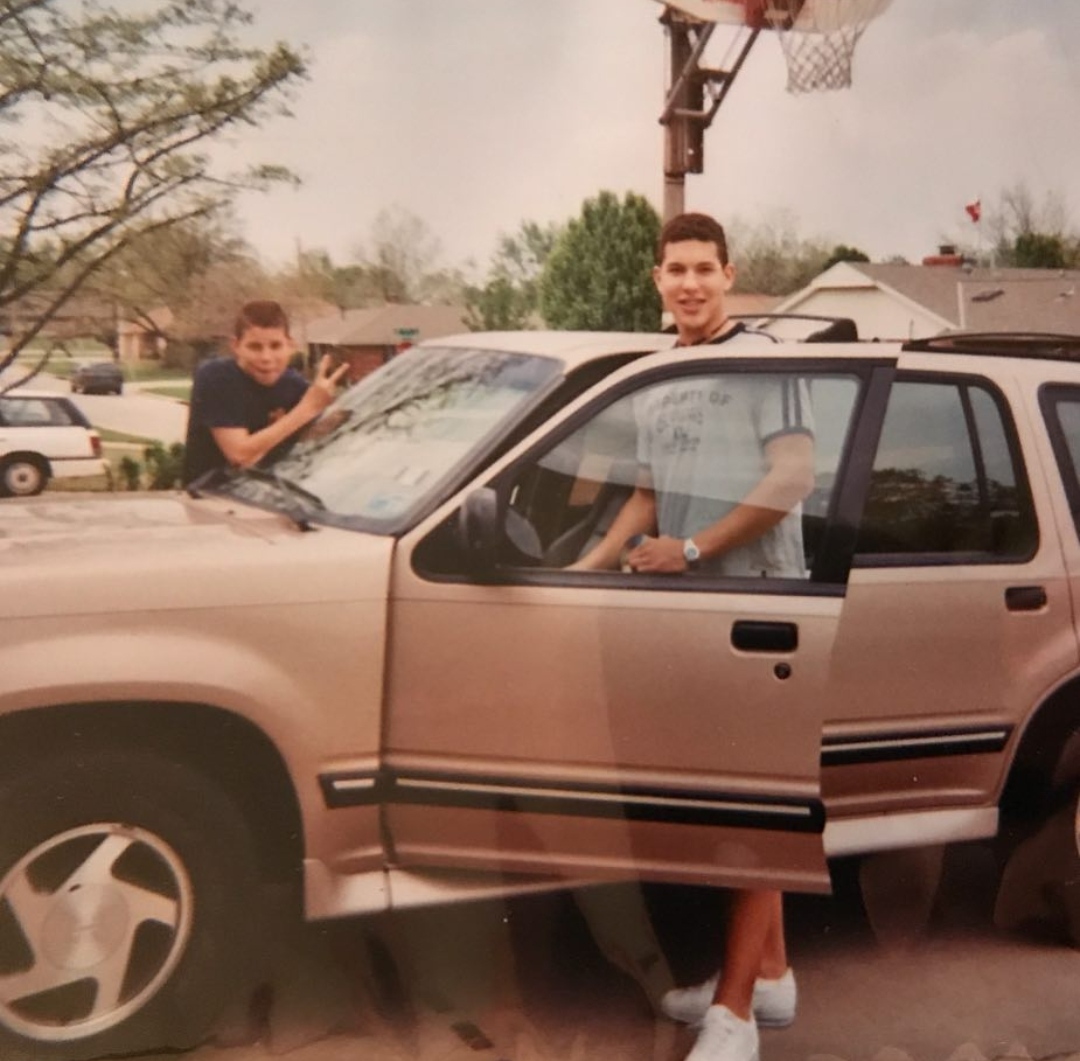 Moreover, Taylor has a younger brother named Blake Griffin, a current basketball player for the Brooklyn Nets of the National Basketball Association.
Following his brother's footsteps, Blake has been playing as the power forward on the field since the year 2009.
Education
For his early education, Taylor Griffin and his brother Blake were homeschooled by their mother. She homeschooled Taylor from the first grade till he was in the eighth grade.
Following it, Taylor commenced his high school education in a Christian private school named Oklahoma Christian School. As a fun fact, Taylor grew up in a Christian way, and still today, he identifies himself as a devout Christian.
Right after his high school graduation, Griffin then attended the University of Oklahoma, where he spent four years.
Follow about Mike Scott: Family, NBA, Net Worth
Taylor Griffin | Career
Indeed, having a father with a basketball background put a point across Taylor Griffin's career start. He had started playing basketball in his high school days.
He learned the game under his father, who used to be a head coach at the Oklahoma Christian School.
Without a doubt, the two brothers did play together as a team and won two Oklahoma 2A state high school basketball championships.
Taylor had stood as a three-star recruit by the time to start his collegiate year. At the University of Oklahoma, Taylor played for four seasons until his graduation in 2009.
The Professional Arena
Right after his collegiate years, Taylor went ahead to join the 2009 NBA Draft, where the Phoenix Suns selected him as the 48th overall pick in the second round.
After signing with the team in August 2009, he stayed with them to play for the 2009 NBA Summer League.
However, he was continuously loaned to the Iowa team, Iowa Energy. After the rookie season, he was back with the Suns for the 2010 NBA Summer League before they waived him off in July.
Following it, Taylor decided to move to Europe, where he spent the first season with the Belgacom Liège Basket of Belgium. Right next year, in 2011, he returned to North California and played alongside the Dakota Wizards.
Before with the wizards, he had initially signed with the Charlotte Bobcats, but they had waived him off without appearing in a single game.
Between the years 2012 to 2015, Taylor was made back and forth with the Santa Cruz Warriors after signing and re-signing with the team.
But yet, he did manage to bag the D League Championship with the Warriors. During his tenure at the Warriors, Taylor did face a season-ending injury which was one of the reasons for the team to waive him off in 2014.
For the last season of his professional playing career, Taylor was back in Europe, where he signed to play with the Italian team, Pallacanestro Trapani.
Taylor Griffin | Retirement
Though Taylor Griffin hung his career in 2016, he did not officially announce the reasons behind the decision. After his retirement, Taylor poured his skill and time into his brother, Blake Griffin.
Today, he is the brother's manager and looks after every single update and work of his. Talking about his career highlight, it was in 2015 when Taylor bagged the NBA D-League champion.
Taylor Griffin | Net Worth
According to the sources, Taylor Griffin maintains a net worth of $1.5 million with a playing career earning of $457,588.
We will update more about his net worth as he opens up about his property and earnings in detail.
Taylor Griffin | Personal Life
When said to define Taylor Griffin's personality, he comes off as a bit severe and stubborn one among the two brothers. Indeed, taking him as a goofball is one of many people's misconceptions.
Wife, Marieka Willis
Yes, peeps, Taylor Griffin is a married man committed to his wife, Marieka Willis. The duo is high school sweethearts who met back at the Oklahoma Christian School.
Taylor initially proposed to Marieka before moving to Belgium, and the duo later tied the knot in 2012. Not to mention, Taylor's proposal to Marieka was romantic and magical, as she describes it herself.
Taylor proposed to her in their apartment, where he had laid down roses and made a pathway. Following it, he knelt to propose to her traditionally.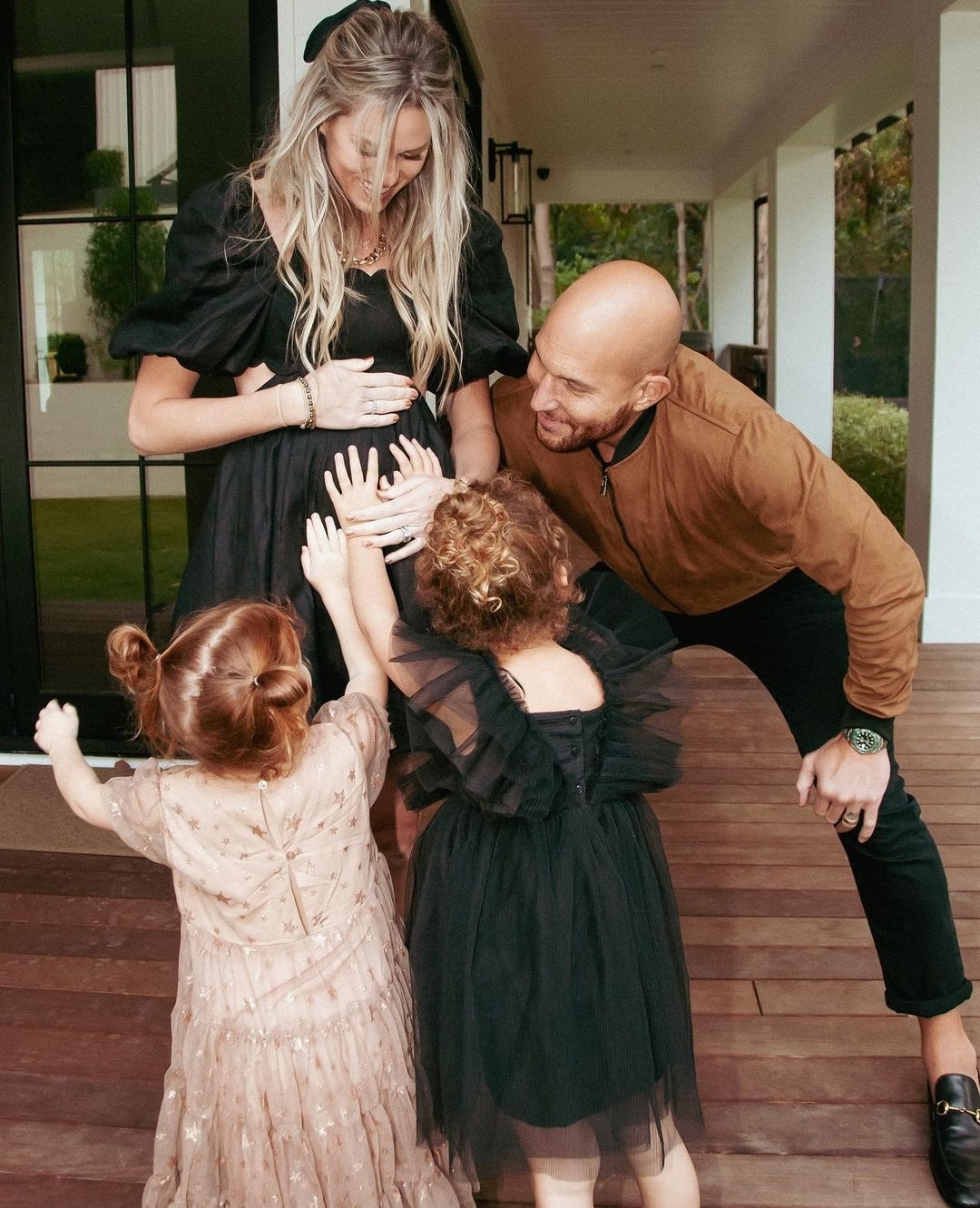 As of the moment, the duo has three children. They have two daughters named Teagan Griffin and Tinsley Griffin. Additionally, they are expecting to have another baby this summer.
Social Media
If you are interested in checking out his uploads and posts, you might check his social media sites.
He is on Instagram as Taylor Griffin (@tdgriff32) with 21.8k followers.
Likewise, he is on Twitter as Taylor Griffin (@tdgriff32) with 12.3k followers.
Similarly, you might also be interested in his wife's social media platform. She is on Instagram as Marieka Willis (@rieksag) with 7.9k followers.
You might also be interested to read about Tacko Fall!
Taylor Griffin | FAQs
What is Taylor Griffin's career statistic like?
During his NBA regular season, Taylor Griffin has played eight games. He maintained a field goal percentage of .400 and a free throw percentage of .500.
He had an average of .3 rebounds, .1 assists, .3 blocks, and 1.3 points.
Moving on to his NBA D-League season, Taylor has played 136 games in the regular season while saving 81 of them. Here, he has maintained a field goal percentage of .426 and the free throw percentage of .701.
Here, he has had an average of 5.7 rebounds, 1.6 assists, 1.0 steals, and 9.3 points.
For his NBA D-League playoff season, Tayor Griffin has played eleven games and has saved eight of them.
During it, he maintained a field goal percentage of .370 and a free throw percentage of .600. He has an average of 5.9 rebounds, 1.1 assists, .9 steals, and 6.0 points.
Which jersey number did Taylor Griffin wear?
Taylor Griffin wore jersey number 32 all along with his playing career.
Who is a better basketball player, Taylor Griffin or Blake Griffin?
Indeed, among the two brothers, Blake Griffin is a better basketball player. Blake has proved and flaunted higher points and wins than his older brother, Taylor Griffin, from his collegiate years to the professional arena.