We have often heard about the best and top soccer transfers. However, it is not uncommon to hear that soccer transfer fails now and then.
Soccer players are often subjected to the worst soccer transfers when they fail to perform their best or pass their prime. However, a question arises: What makes the lousy transfer?
Transfers can be referred to as bad based on the transfer fee or relatively low transfer fee than the actual worth of the player. Similarly, the under-performance by the player, controversies, etc., also leads to bad transfers.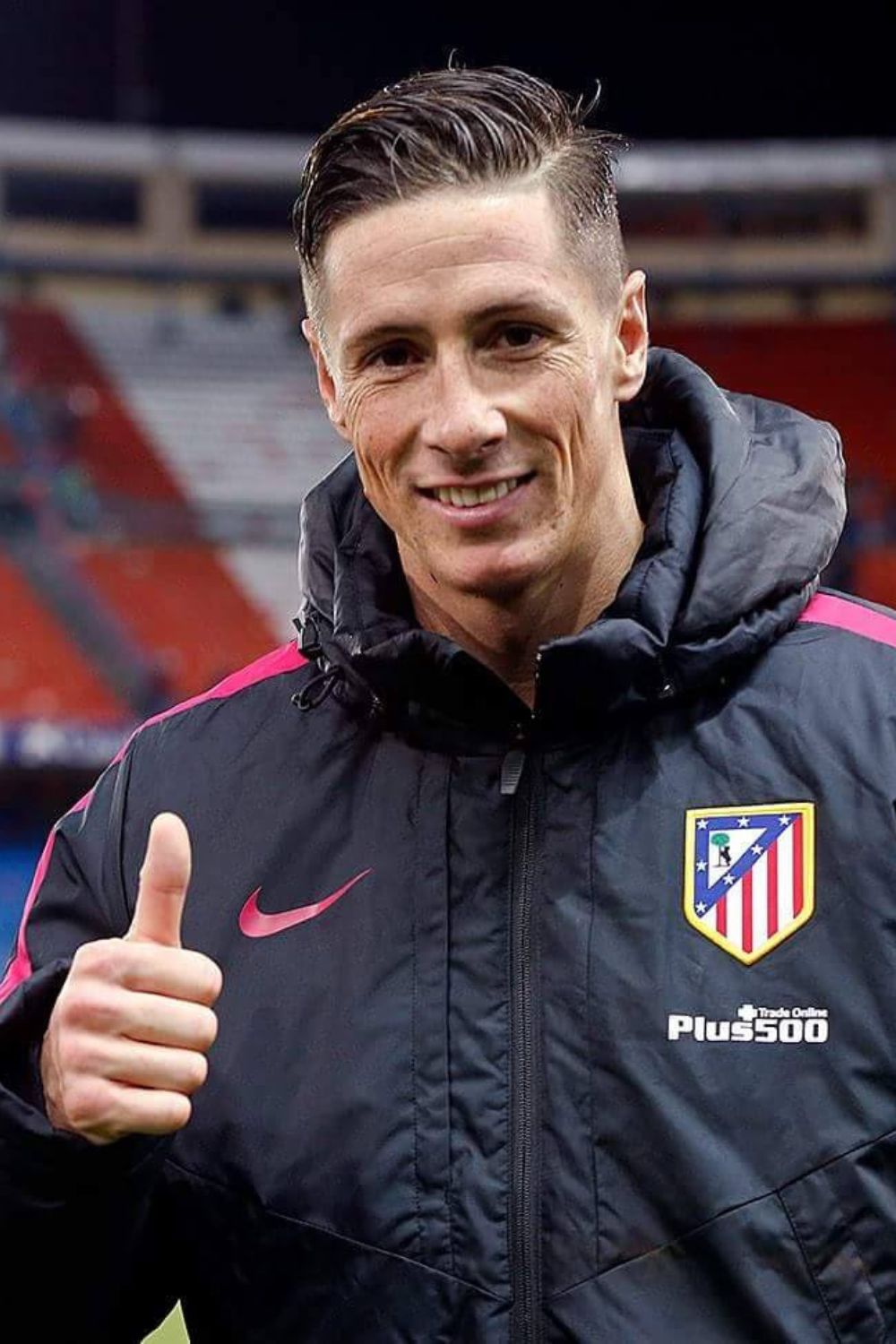 There is a fair share of bad and good transfers in the soccer world. Today, we are looking at the worst.
Let's look at twelve events in soccer history where the clubs made the worst soccer transfer of all time.
Quick Overview
Before getting into the details, let's have a quick overview.
| | |
| --- | --- |
| Player's Name | Transferred Club |
| 12. Kepa Arrizabalaga | Chelsea |
| 11. Ousmane Dembele | Barcelona |
| 10. Andriy Shevchenko | Chelsea |
| 9. Carlos Tevez | Shanghai Shenhua |
| 8. Roberto Soldado | Tottenham Hotspurs |
| 7. Romelu Lukaku | Chelsea |
| 6. Steve Marlet | Fulham |
| 5. Philippe Coutinho | Barcelona |
| 4. Winston Bogarde | Chelsea |
| 3. Eden Hazard | Real Madrid |
| 2. Fernando Torres | Chelsea |
| 1. Antoine Griezmann | Barcelona |
Top 12 Worst Soccer Transfers Of All Time
We have taken 90min as our primary source of reference for preparing this list.
12. Kepa Arrizabalaga
Transfer fee: £72 million
The first player on our list is a 28 year-old Spanish professional player, Kepa Arrizabalaga. He plays the position of goalkeeper for Premier League club Chelsea.
Arrizabalaga started his career with Athletic Bilbao youth academy and made his senior debut in 2011 with the Spanish soccer club, Basconia.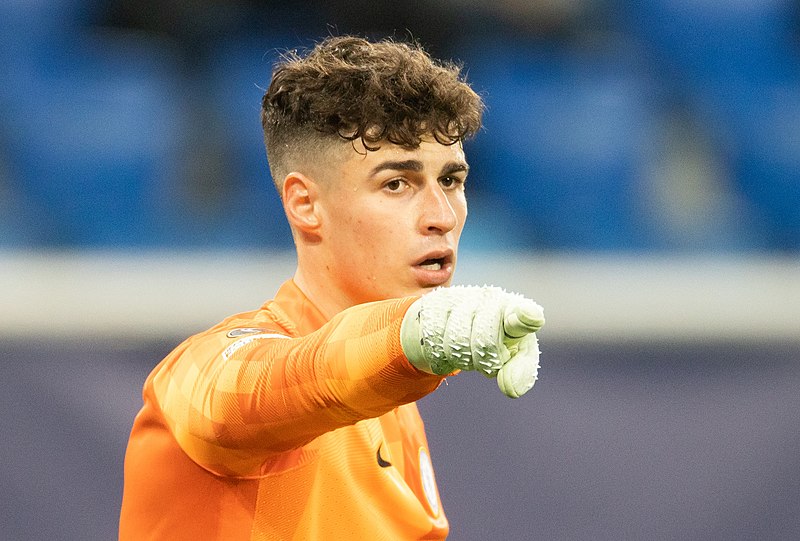 The transfer we are talking about is from Athletic Bilbao to Chelsea. It occurred in 2018 when there was speculation linking Arrizabalaga to Real Madrid.
On August 8, 2018, Athletic Bilbao announced that the young player had paid his required release cause, worth approximately £72 million, and moved to Chelsea. It made him the world's most expensive goalkeeper.
However, the price tag raised many eyebrows on Chelsea as Arrizabalaga's league form was far from match to the transfer fee. Similarly, his save percentage is far from being the best.
Arrizabalaga went into the 2021/22 season as the Premier League's most expensive bencher. He acted as a substitute in the EFL Cup Final but failed to save a single penalty.
11. Ousmane Dembele
Transfer fee: €105 million (€40 million with add-ons)
Ousmane Dembele is a 25 year-old French professional winger who plays for the La Liga club Barcelona and the French national team.
Dembele was part of a youth academy from 2004 to 2015. He later made his professional debut with Rennes' first team in Ligue 1 in 2015.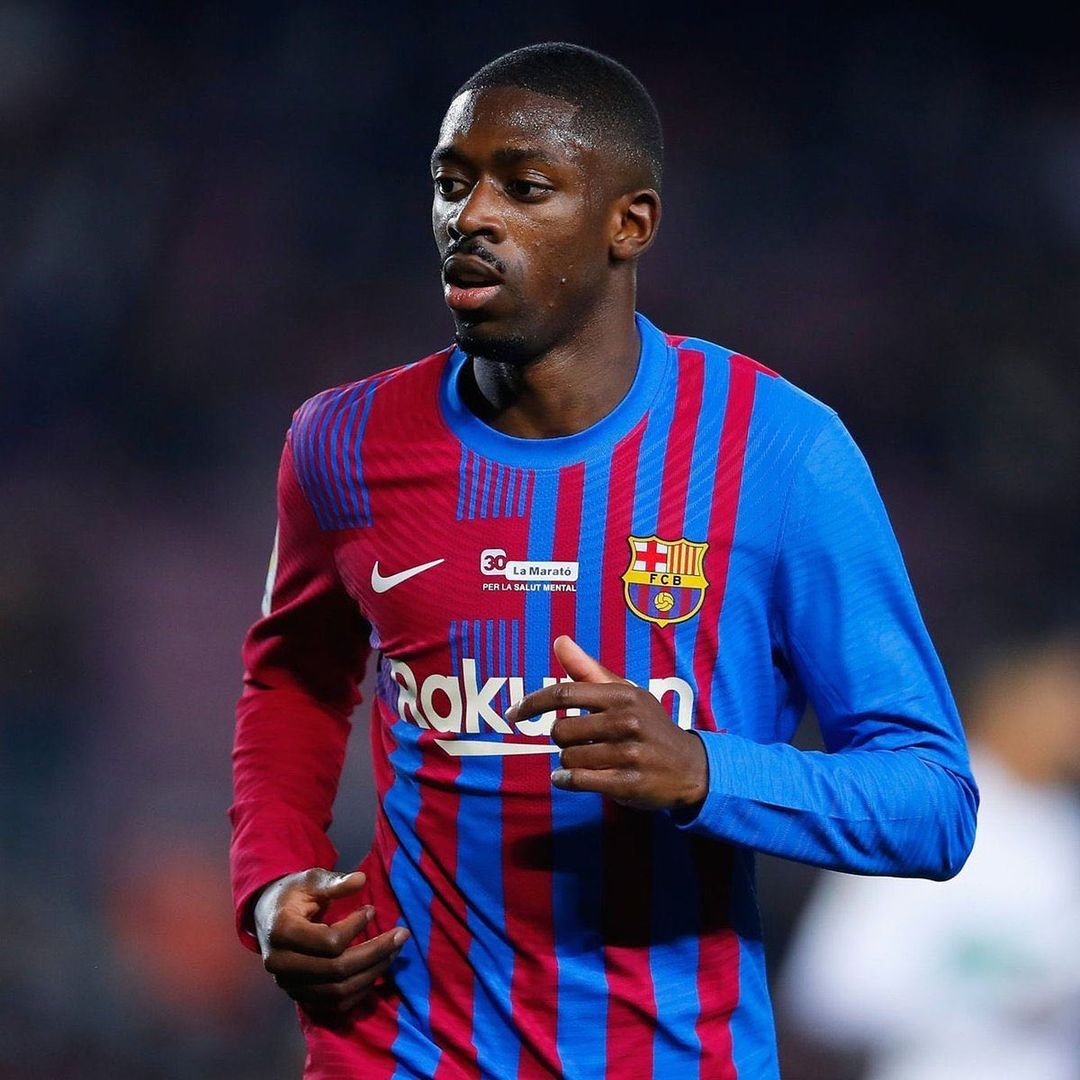 In 2016, Dembele signed a five-year contract with Borussia Dortmund. The following year, it was announced that Barcelona had agreed to sign the French winger.
In August 2017, Dembele had his medical and signed a five-year contract with the club. The signing made him the joint-second most expensive player (in euros) along with Paul Pogba.
Although Dembele had moments of brilliance at times, a series of discipline problems and injuries soon tainted his first four seasons at Camp Nou.
There were reports about the player skipping his training after staying up all night playing video games. Furthermore, his injuries caused him to miss 85 games between 2017 and 2021.
10. Andriy Shevchenko
Transfer fee: €43.875 million
Andriy Shevchenko is considered one of the most lethal strikers in the sport. The former player and coach is currently 46 years old.
Shevchenko was part of the youth system of Dynamo Kyiv from 1986 to 1993. He later made his senior debut in 1993 with the Dynamo-2 Kyiv.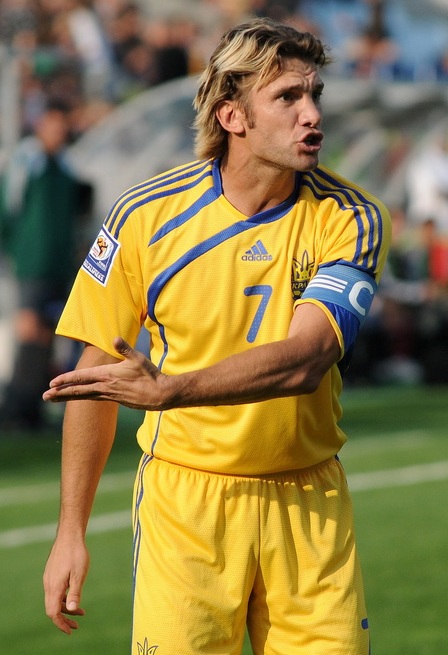 From 1999 to 2006, Shevchenko was signed with Milan, and while playing for the club, he became the club's second-highest all-time goal scorer.
After the end of the contract, Milan offered him a six-year contract extension. However, Shevchenko chose to sign with Chelsea on May 28, 2006.
He signed the contract at a record-breaking transfer fee ever signed by an English club. However, after the signing, the player failed to keep his profile as a prolific player.
His injuries made him fall short in his performance with Chelsea. Although Shevchenko scored 22 goals in 77 appearances, the signing was one of all-time's top failed soccer transfers.
9. Carlos Tevez
Transfer fee: $41 million (transfer fee is disputed)
For number 9, we have former Argentine professional player Carlos Tevez's transfer from Boca Juniors to Shanghai Shenhua.
The 39 year-old Tevez began his soccer journey at a youth academy. He was in two separate youth academies from 1992 to 2001 before making his senior debut with Boca Juniors.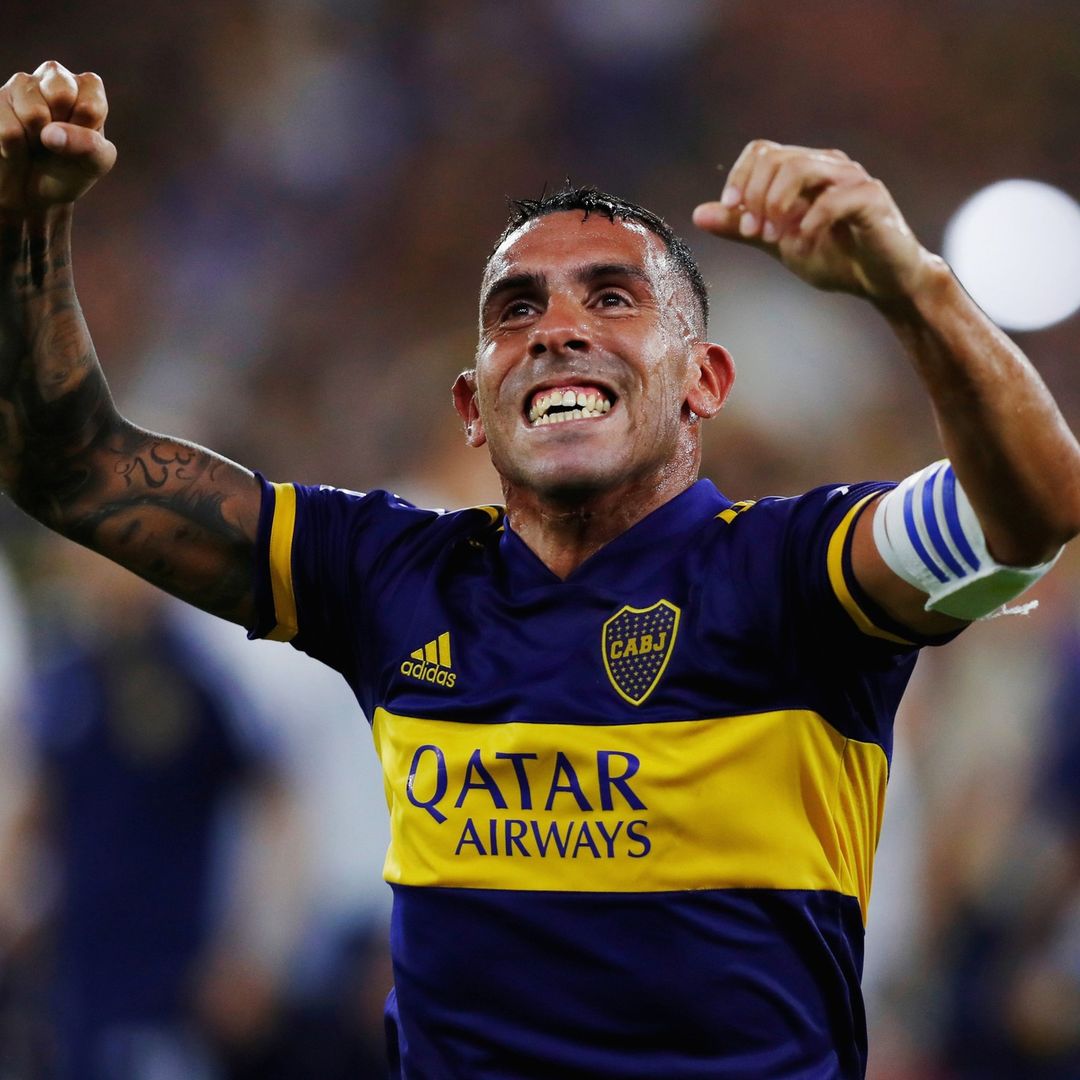 The Argentine player made his reputation as one of the quick, tenacious, and dynamic forwards in his prime.
As a result, after the 2016 season with Boca Juniors, the Chinese Super League club Shanghai Shenhua signed Tevez.
He was reportedly signed for an annual salary of $41 million, which made him the world's highest-paid soccer player. Tevez made his league debut in the first round of the 2017 Chinese Super League.
However, soon rumors and controversies started surrounding him. He appeared unfit and uninterested, and the club manager criticized him for being overweight and unable to play.
Tevez later described his time in China as a "holiday." Shenhua fans booed and called him a "homesick boy." He only played 20 times in one season with the club and scored only four goals.
8. Roberto Soldado
Transfer fee: £26 million
On number 8, we have 37 year-old Spanish professional player Roberto Soldado. He plays as a striker for the Segunda Division club Levante.
Soldado was part of the Don Bosco and Real Madrid youth system from 1990 to 2002. He made his senior debut in 2002 with the Real Madrid B team.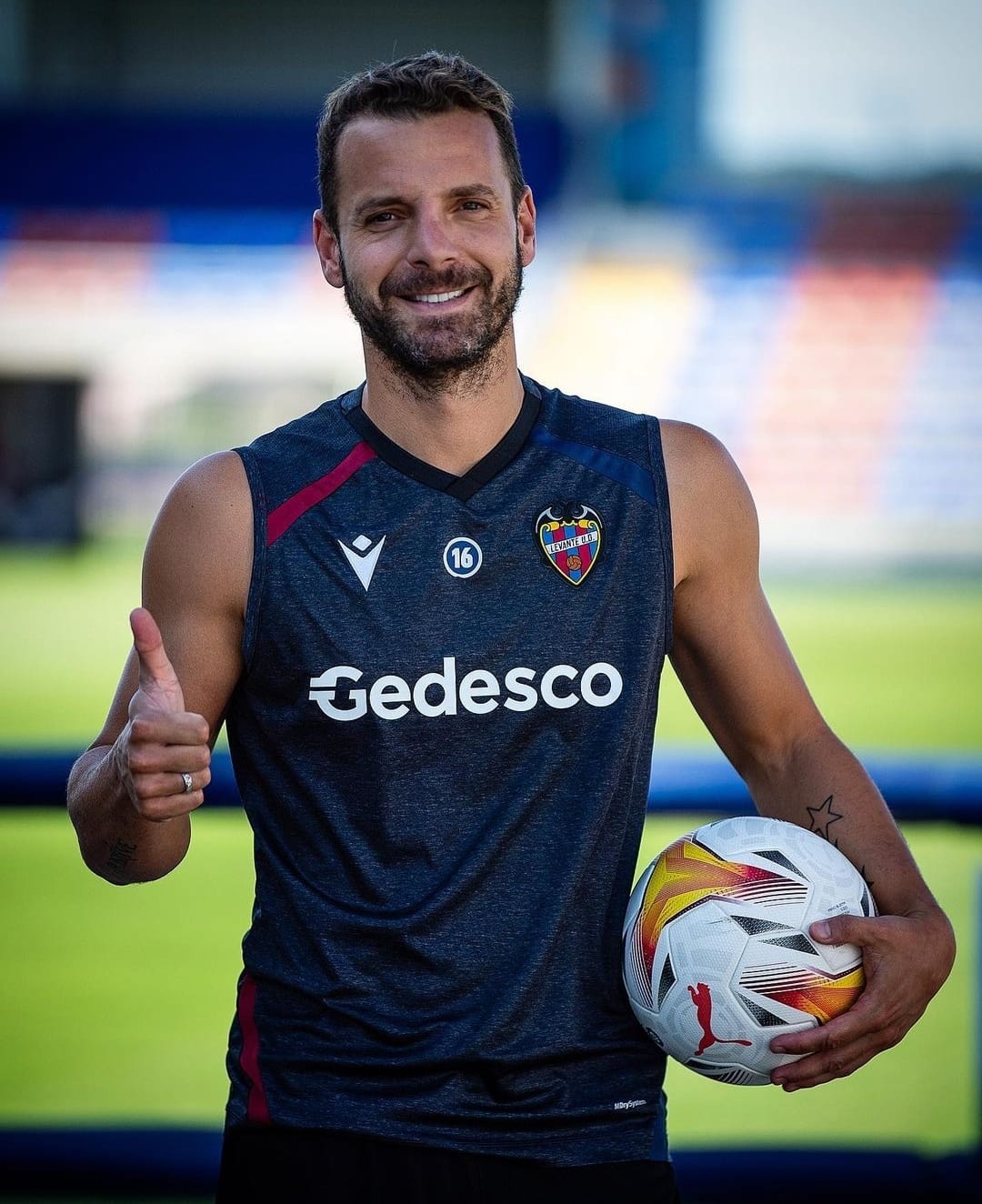 Later, he established himself as a regular La Liga player and goalscorer, playing for Osasuna, Getafe, and Valencia. As a result of his success, Tottenham Hotspur signed him in 2013, worth £26 million.
The contract broke the English club's previous record of £17 million paid for Brazilian player Paulinho. However, Soldado failed to keep his previous success stride after signing with the team.
Therefore, the transfer failed along with his performance. During his time in the club from 2013 to 2015, Soldado only scored 16 goals and assisted in 11.
7. Romelu Lukaku
Transfer fee: £97.5 million
Romelu Lukaku is a 29 year-old Belgian professional soccer player who plays for the Serie A club Inter Milan on loan from Premier League club Chelsea. He is also part of the Belgium national team.
In 2009, Lukaku made his senior debut with the Belgian professional soccer club Anderlecht. He won a Belgian Pro League title with the club and finished as the league's top goal scorer.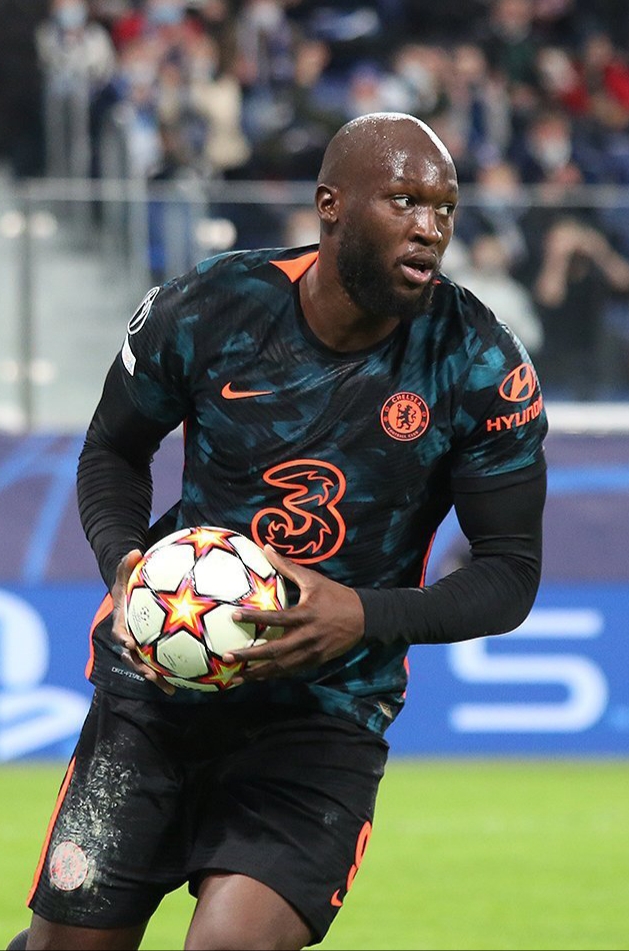 In 2019, Inter Milan signed the player on a five-year contract for a reported club-record fee of €80 million.
His performance shone with the club, where he won a Serie A title and Serie A Most Valuable Player.
Then in 2021, Chelsea signed Lukaku for a reported club fee of £97.5 million. He surpassed Neymar and became the most expensive player, with almost £285 million in cumulative transfer fees.
However, the transfer became one of soccer's worst as Lukaku could not repeat his brilliant performance with Chelsea. Similarly, controversy also arose as there were reports of the player not being happy with the situation at the club.
Consequently, Lukaku was dropped by the head coach, Thomas Tuchel. He was later restored to the first team.
6. Steve Marlet
Transfer fee: £11.5 million
Our sixth pick is Steve Marlet's transfer to Fulham. The 49 year-old is a former French professional who played as a forward.
The 23 times-capped French soccer player made his professional senior debut with the French association soccer club, Red Star. The Auxerre and Lyon also signed Marlet before Fulham signed him.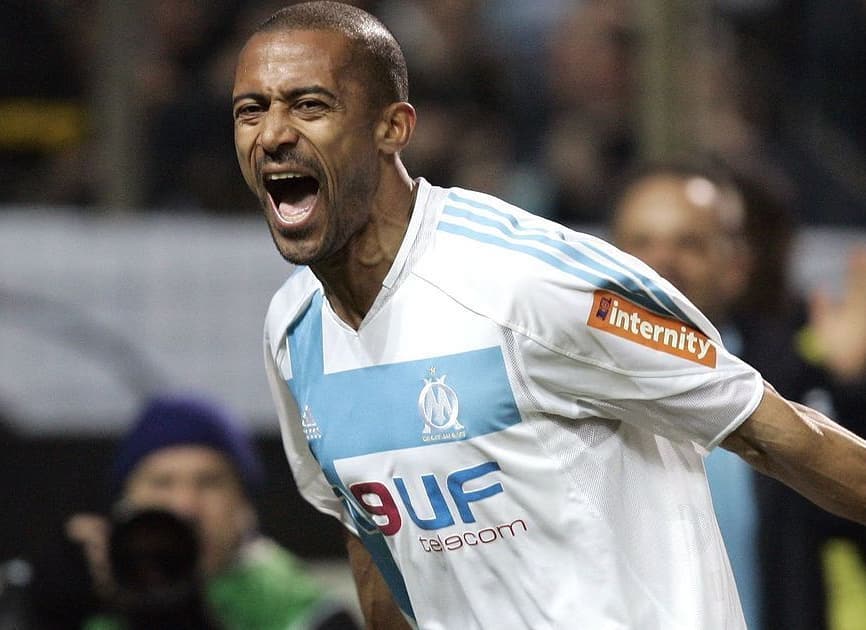 In July 2008, Fulham signed the French player for the club's record transfer fee. At the time, the club was newly promoted to the Premier League.
A lot was expected from Marlet, and Roger Lemerre, the France national team coach, even suggested that he would progress at Fulham. Unfortunately, the player could not match the expectations.
In 54 league games, Marlet only scored 11 goals, and he played just one game for the club in the 2003-04 season. He was loaned to the Olympique de Marseille on August 27.
After the player's poor performance, the club's chairman Mohamed Al-Fayed took Jean Tigana to court, who was briefly Marlet's agent, for an exorbitant fee and took a cut for himself. Luckily the charges were quickly dropped.
5. Philippe Coutinho
Transfer fee: £105m (rising to £142m with add-ons)
Philippe Coutinho is a Brazilian professional player for the Premier League club Aston Villa and the Brazil national team. The 31 year-old is well-known for his passing, dribbling, and conjuring curving long-range strikes ability.
Coutinho was a soccer prodigy, and from 1999 to 2008, he was part of the Vasco da Gama youth system. He made his senior debut with Inter Milan in 2008.
The transfer of Coutinho from Liverpool to Barcelona was in question in 2018. The two teams agreed on the player's transfer at an initially reported fee of £105 million, rising to £142 million.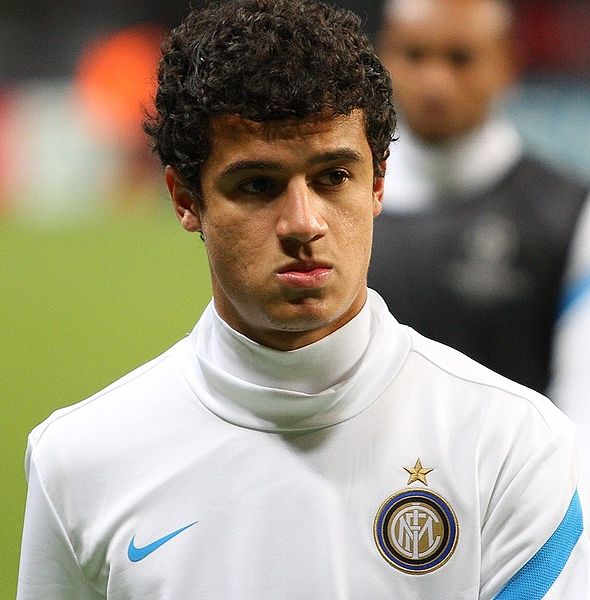 A few days before joining Barcelona, Coutinho was diagnosed with a thigh injury during his medical. He failed to give outstanding performance and even played an active role in the club's failure at the 2019-20 Champions League.
Barcelona had overpaid for a player who could not give a consistent performance. Consequently, the club loaned him to Bayern Munich and later Aston Villa.
4. Winston Bogarde
Transfer fee: Free transfer
The 52 year-old Winston Bogarde's transfer from Barcelona to Chelsea is another worst transfer of all time. He is a former Dutch professional and Ajax's assistant coach.
Bograde made his senior debut in 1988 with Schiedamse Voetbal Vereniging. Sparta Rotterdam, Ajax, and FC Milan signed him before Barcelona.
Then in 2001, he transferred to Chelsea for a free transfer. According to the player, finding a team that would offer him a contract comparable to Chelsea's was next to impossible.
However, Bogarde spent most of his time with Chelsea on the sidelines. During his four-year tenure, he appeared 11 times and reportedly earned £40,000 a week.
As a result of his poor performance and a large salary, the club tried to sell him. The club demoted Bogarde to the reserve and youth teams to force him to leave.
After being unable to reach an agreement with the club, he announced his retirement from his professional playing career at age 34 on November 8, 2005.
3. Eden Hazard
Transfer fee: €100 million (rising to €146 million with add-ons)
The third worst transfer is of Eden Hazard. He is a 32 years old Belgian professional player who plays as a winger or attacking midfielder for the Spanish club Real Madrid.
Hazard is considered one of the best players of his generation. After starting his professional career with a youth academy, he made his senior debut in 2007 with the Lille club.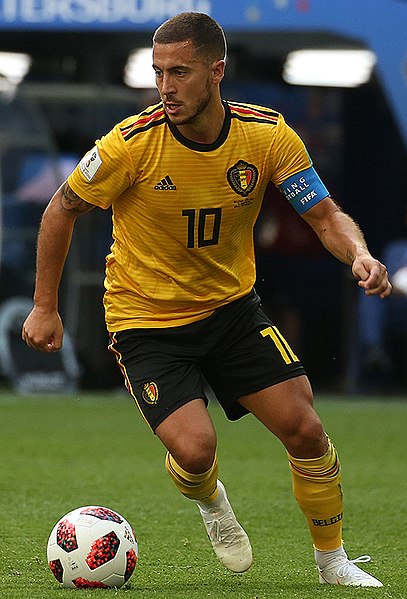 In 2012, Chelsea signed Hazard. He was a star player in the club and established himself as one of the best players in the world.
Consequently, Real Madrid signed Chelsea in 2019 for a reported €100 million fee, rising to €146 million with add-ons. The deal made Hazard the club's most expensive player after Gareth Bale.
Although his stellar performance made him one of the best players in the league with Chelsea, he failed to perform consistently with Madrid. He scored only one goal in the 2019-20 season.
Hazard did start the 2021-22 season well; however, he suffered from injuries and underwent surgery. During the UEFA Champions League, he remained an unused substitute.
2. Fernando Torres
Transfer fee: £50 million
Chelsea is good at making some of the worst soccer transfer decisions. And this is true for a former Spanish soccer player, Fernando Torres was also one of the worst transfers of all time.
After his time at the youth academy from 1989 to 2001, Torres made his senior debut in 2001 with Atletico Madrid. As a young player, he established himself as a consistent goalscorer and earned the nickname El Nino (The Kid.)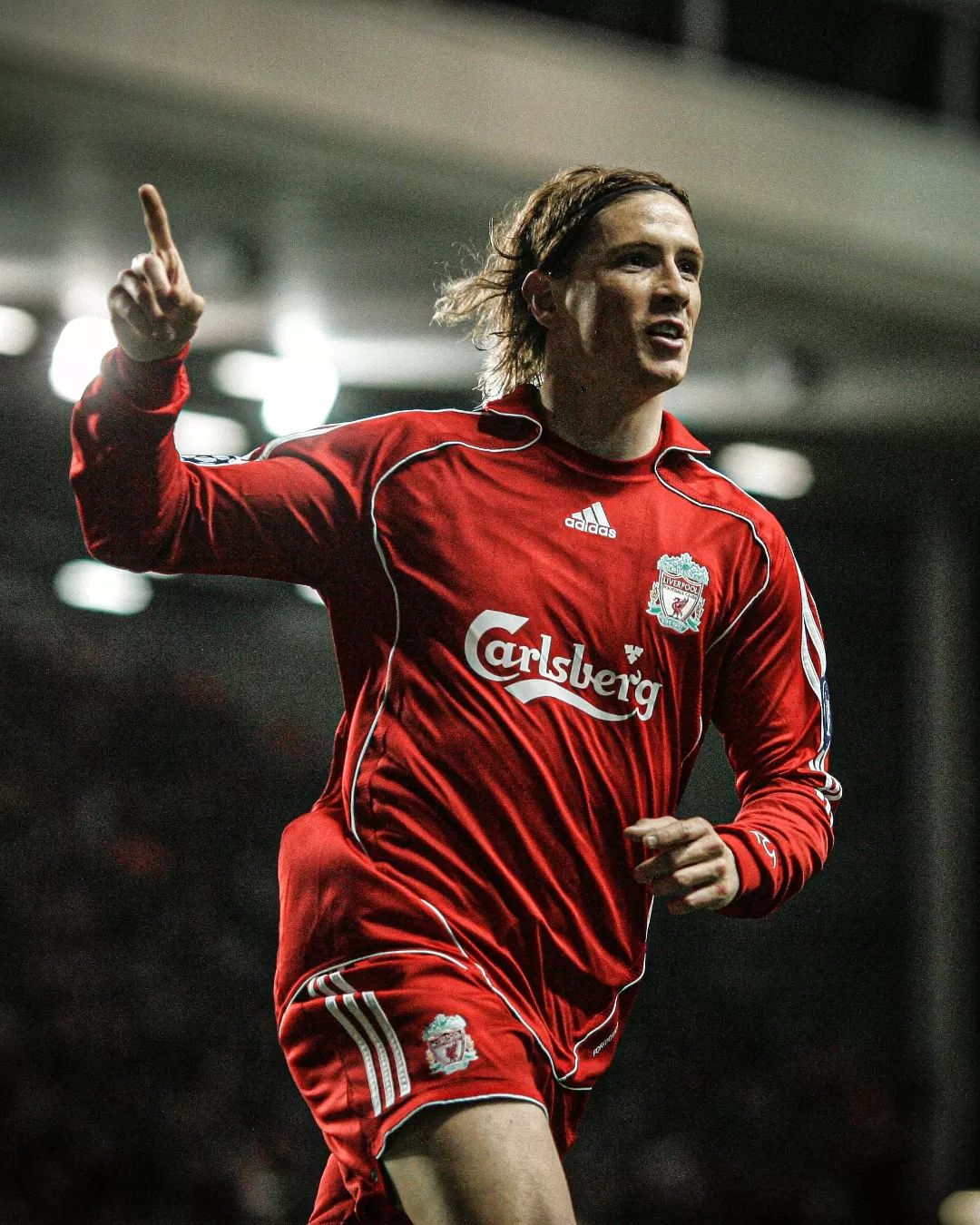 Now 39 years old, Torres became the subject of the worst soccer transfer in 2011. Chelsea signed him on a five-year contract for an undisclosed fee. (reportedly £50 million)
As a result, the deal set a new record for a British transfer and the sixth most expensive soccer player in the sport's history.
Although Torres had established himself as a successful soccer player with Liverpool, he failed to repeat the feat.
It was also a string of injuries that contributed to his poor performance. He was with the club from 2011 to 2014 and contributed 45 goals and 35 assists.
1. Antoine Griezmann
Transfer fee: €120 million
Our number 1 pick for the worst transfers of all time is Antoine Griezmann. Besides Chelsea, Barcelona is on second when it comes to making the worst transfer decisions.
Griezmann is a 32 year-old French professional soccer player who plays for La Liga club Atletico Madrid on loan from Barcelona. He is also part of the France national team.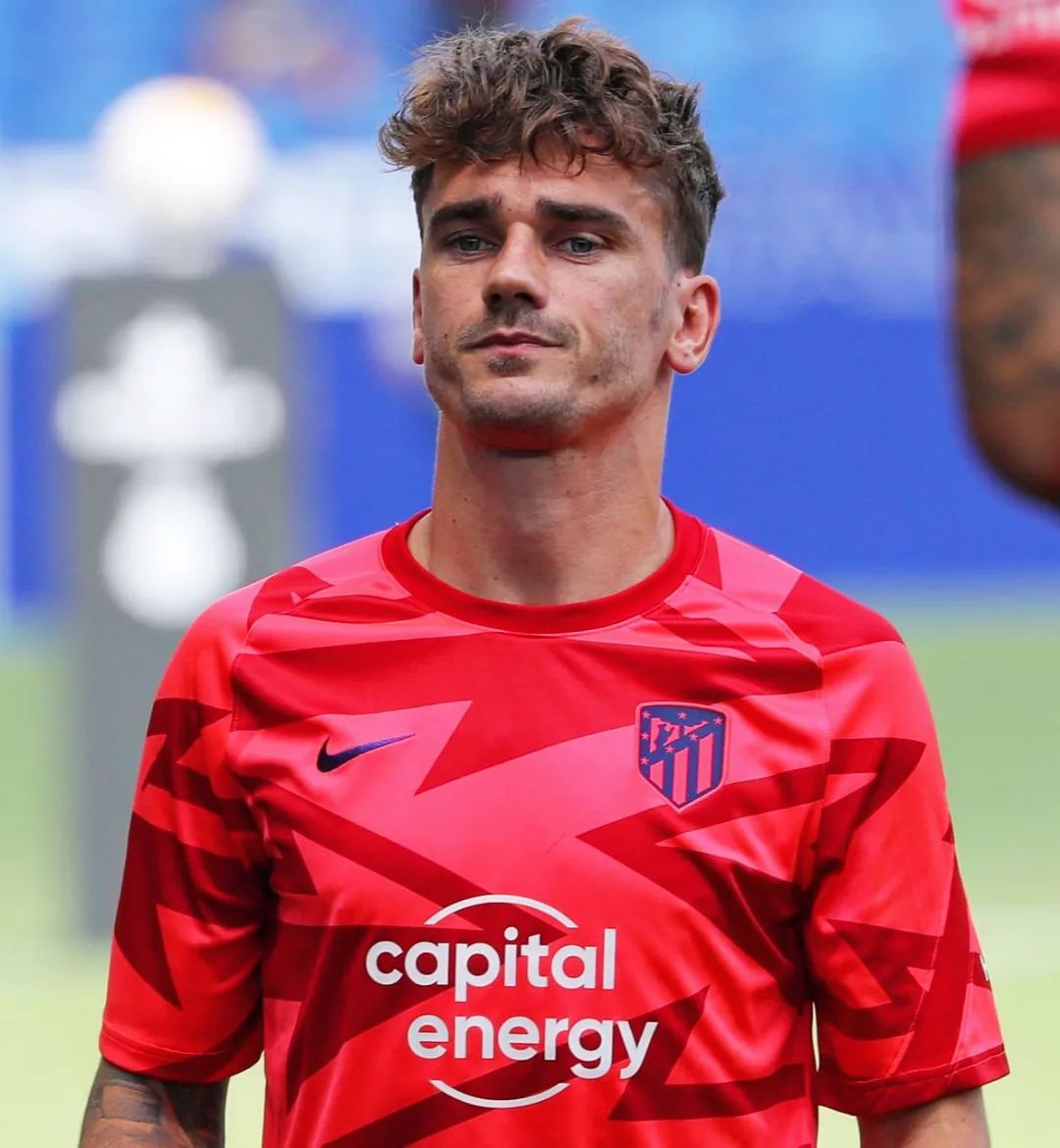 From 1997 to 2009, Griezmann was part of the youth academies, and in 2009, he made his senior debut with Real Sociedad. In 2014, Atletico Madrid signed the young player, and he became a star player for the club.
Griezmann was named La Liga Best Player and nominated for the Ballon d'Or and Best FIFA Men's Player in 2016 and 2018.
Then in 2019, Barcelona signed him for a five-year contract and made him the fifth-most expensive player of all time.
However, it was a mess, and the club management had no idea where to play him. In his first two years at Nou Camp, Griezmann had a miserable time.
Barcelona's deal with him was so huge that the club could not renew the contract with Lionel Messi.
Conclusion
In soccer history, there have been many cases of the worst transfers. Sometimes unexpected injuries can also hinder the player's performance.
But most of the time, the players cannot give consistent performances.
Do you agree with our list? Please leave a comment.