Troy Williams, a 6'7″ forward from Taoyuan Leopards, was ranked 51st in his recruiting class. He is an American professional basketball player who plays for the T1 League's Taoyuan Leopards.
He joined the Hoosiers in 2013, along with Noah Vonleh, and quickly established himself as an impact player.
Troy appeared to be on the verge of launching himself into stardom and carving out an NBA career for himself, but it never materialized.
Rivals.com had him ranked No. 47 overall and No. 10 at his position. Troy was also ranked No. 67 overall and No. 17 at small forward by Scout.com.
Within 18 minutes at the Derby Festival Basketball Classic, he had 21 points, five rebounds, and four assists. He was named MVP of the Classic.
Troy has both size and athleticism that NBA demands from a player. Let's discover more about Troy through this article.
But before that, let's take a look at quick facts first.
Quick Facts
Full Name
Troy Williams
Nickname
Not Available
Birth Date
December 30, 1994
Birth Place
Hampton, Virginia
Residence
Not Available
Religion
Christianity
Nationality
American
Ethnicity
African American
Education
Phoebus (Hampton, Virginia), Oak Hill Academy, Indiana
Zodiac Sign
Capricorn
Father's Name
Yhosef Ware
Mother's Name
Patty Williams
Siblings
Not Available
Age
27 years old
Height
6 feet 7 inches
Weight
209 lb (95 kg)
Eye Color
Brown
Hair Color
Black
Body type
Athletic
Profession
Basketball Player
Marital Status
Single
Girlfriend
Not Available
Children
Aviah Rose Williams (daughter)
Active since
2016 – present
Team
Taoyuan Leopards
Achievements

NBA D-League Slam Dunk Contest champion (2017)
Third-team All-Big Ten (2016)
Virginia Gatorade Player of the Year (2013)

Endorsements
Not Available
Net Worth
$1.5 million
NBA Draft Pick
2016 / Undrafted
Position
Small Forward
League
T1 League
Merch
Basketball Card
Social Media
Instagram, Twitter
Last Update
December 2022
Humble Beginning
Williams wasn't always a good basketball player. He didn't always enjoy the sport.
Williams' entire family attended one of his varsity games as a freshman at Phoebus High School in Hampton, Va.
Troy's aunt and uncle and his mother and grandmother traveled to watch him play in this game, but he never came off the bench.
He only appeared in a few games that season and admits now that he didn't take basketball seriously at the time.
"We didn't see Troy's potential until it was too late," says Troy's uncle, legal guardian, and AAU coach, Boo Williams.
"He was clumsy and unconventional." We occasionally get kids who have always been good basketball players.
Troy was not always a standout basketball player. During his ninth-grade year, he hardly ever played."
Amateur Career
Williams attended Phoebus High School in Hampton, Virginia, for his first three years before transferring to Oak Hill Academy for his senior year.
He averaged 16.2 points, 4.0 assists, 7.5 rebounds, and 2.0 blocks per game as a senior in 2012–13, compiling nine double-doubles.
He was named Virginia's Gatorade Player of the Year after leading Oak Hill to a 34–5 regular-season record and a National High School Invitational trip.
You might like Myles Turner Bio: Net Worth, NBA & Injury>>
College Career
Troy started all 32 games as a freshman at Indiana in 2013–14, averaging 7.3 points and 4.4 rebounds while shooting 50.9 percent from the field. He was named Big Ten Freshman of the Week on March 10, 2014.
Troy appeared in 32 games as a sophomore in 2014–15, starting 28. On December 22, he was named Big Ten Player of the Week. In addition, on December 23, he was named Oscar Robertson National Player of the Week.
Moreover, he was named honorable mention All-Big Ten at the end of the season. He led the team with 7.4 rebounds per game and was third with 13.0 points per game.
Troy considered entering the 2015 NBA draft after his sophomore season but returned to Indiana for his junior year.
On May 25, 2016, Troy declared for the NBA draft, forgoing his final last year of college eligibility.
Troy Williams: Age, Height & Weight
Troy Willams was born on December 30, 1994. Thus he is currently 27 years old.
The small forward stands at a towering 6 feet and 7 inches, or just over 2.01 meters.
He weighs approximately 95 kg, which equates to about 209 lb.
In terms of physical appearance, Troy has a well-kept body and appears to be quite athletic.
The athlete maintains his physical fitness by eating well and going to the gym daily.
Troy, on the other hand, has tattoos on his arms. He has lovely dark hair and brown eyes. He is of African-American descent and holds American citizenship.
Troy was born under the astrological sign of Capricorn. Sapiens born under the Capricorn astrological sign are optimistic individuals who support the status quo.
They want a good life and are willing to work long and hard hours to get it. They are focused and know the need to make sensible sacrifices.
Troy Williams: NBA Career
Troy joined the Phoenix Suns for the 2016 NBA Summer League after going undrafted in the 2016 NBA draft.
He averaged three rebounds, 12.3 points, 4.3 rebounds, and 1.7 steals in 22.2 minutes per game in six games at Las Vegas. He signed with the Memphis Grizzlies on August 8, 2016.
After impressing the team during training camp and preseason, Williams earned a spot on the Grizzlies' opening-night roster.
On October 29, 2016, he made his Grizzlies debut in their second game, a 111–104 defeat to the New York Knicks.
He recorded three points, one assist, and two steals in nine minutes off the bench.
On November 26, 2016, he scored 18 points in a 110–107 victory over the Miami Heat.
The Grizzlies waived him on January 30, 2017. During his time with Memphis, Williams was assigned to the NBA Development League's Iowa Energy on multiple occasions.
Iowa Energy & Houston Rockets
After being waived by the Grizzlies, Williams was acquired by Iowa Energy on February 3, 2017. He won the 2017 D-League Dunk Contest on February 18, 2017.
Troy signed a 10-day contract with the Houston Rockets on March 10, 2017, and was immediately assigned to the Rio Grande Valley Vipers.
Despite not appearing in a game in his 10-day contract, he signed with the Rockets for the rest of the season on March 20, 2017.
He was recalled from the D-League on April 2, 2017, and scored 18 of his career-high 21 points during the first half of the Rockets' 123–116 win over the Phoenix Suns.
Williams re-signed with the Rockets on July 25, 2017. On February 14, 2018, he was waived to make room for newly acquired Joe Johnson.
New York Knicks & Sacramento Kings
Troy signed a 10-day contract with the New York Knicks on February 21, 2018, and a multi-year contract on March 13, 2018.
The Knicks announced on April 2 that he would miss the rest of the season due to a broken jaw. The Knicks officially waived him on July 16, 2018.
Williams signed with the New Orleans Pelicans on July 27, 2018, but was later waived by the team on October 17, 2018.
The professional basketball player signed a two-way contract with the Sacramento Kings' G League affiliate, the Stockton Kings, on October 20.
Williams was added to the Northern Arizona Suns' training camp roster on October 27, 2019.
Carpegna Prosciutto Basket Pesaro
Williams signed a one-year contract with Carpegna Prosciutto Basket Pesaro in the Italian Serie A on December 12, 2019.
However, following the cancellation of all basketball competitions due to the coronavirus outbreak, he decided to leave the team on March 9, 2020.
People also like to read about Patrick Patterson Bio: NBA & Net Worth>>
Troy Williams fractured his jaw in the fourth quarter of the Pistons' 115-109 loss in 2018 and was sidelined for the rest of the season.
With only five games left in the season and little to play for, this injury couldn't have come at a worse time. Of course, a player's injury is always unfortunate.
He had, however, demonstrated enough athleticism and potential to feel confident about his future with the team.
Williams' numbers with the Knicks were slightly higher than his career totals. The numbers, however, were not what drew the Knicks' attention.
Williams' ability to slash to the basket and get out in transition was intriguing for the team moving forward.
Troy Williams: Personal Life
Basketball is a huge part of the Williams family. Boo, his uncle, played collegiately at St. Joe's and now runs his AAU program and facility (worth $14.5 million).
Terri Williams-Fournoy, Troy's aunt and Boo's sister, played at Penn State and is now Auburn's head women's coach.
"It's a family sport," said Troy. Except for his mother, everyone else did. She wasn't particularly fond of sports. She used to be a cheerleader.
Nonetheless, Boo and the rest of Troy's family did not pressure him to play basketball.
They didn't see Troy as having a bright future in the sport because of his early "unorthodox nature," so they encouraged him to play football instead.
Involvement in Football & Baseball
Williams played football and baseball for a few years, but he didn't enjoy either, and he tried his hardest to persuade his family that those sports weren't for him.
Moreover, he did not enjoy it and stated that he used to cry every time he went to practice. Troy decided to focus on basketball instead of football and baseball in fourth grade.
His decision made sense, given how much time he spent around the hardwood. Troy traveled around the country with Boo's girls' AAU team during the summers when he was eight or nine years old.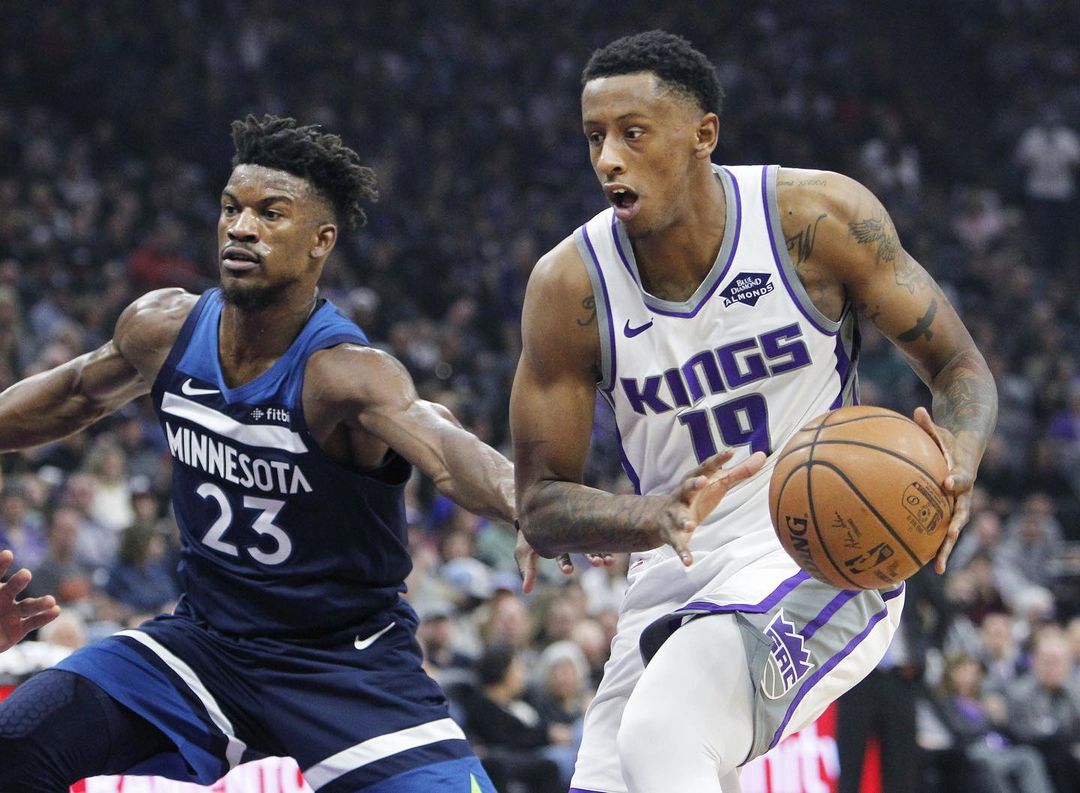 His grandmother accompanied him on those trips, acting as "the team mom" and handling the paperwork and statistics.
Troy developed a strong interest in the sport after traveling with his uncle and grandmother.
According to his mother, Patty, Williams slept with a basketball in his bed for almost two years as a kid. When she tried to take it away from him, he appeared in her room at 4 a.m., crying.
Grew Up Without a Father
Troy Williams never met his father, Yhosef Ware, and his mother claims she hasn't seen him since he was eight days old.
Ware was a part of the military stationed at the Langley Air Force Base in Virginia when he met Patty Williams.
According to Ware, he had no choice but to leave. He claims to have been 19, while Patty was 28. He described himself as "young and wild." His wild ways eventually drove him out of the military.
Troy's biological father claims he tried unsuccessfully to find another job in Virginia. Ware claims he returned to Michigan on December 15, 1995, nearly a year after Troy was born.
Ware, who is now married to another woman and still lives in Michigan, discovered Patty's phone number a few years ago and first contacted Troy. He wished to be a part of Troy's life.
Struggle
When it came to raising Troy as a single mother, Patty struggled to make ends meet. She worked at various fast-food restaurants before deciding what she and her family felt was best for Troy.
Troy moved away from his mother when he was in the fifth grade and moved in with his grandmother in what he described as a "middle-class neighborhood" seven blocks away.
It improved Troy's living situation and enabled his mother to work and earn money without the burden of raising a son full-time.
Even though his father was not present in his life, Troy was never without family. His aunt Terri and cousin Brooke Williams paid him visits from time to time and were always willing to talk if he had any questions.
Williams claims that he frequently stays up late at night, tweeting back and forth with Brooke.
Star In The Making
As Troy grew older, he became more interested in NBA and college basketball, and he grew to enjoy the game more.
The athlete closely followed the career of Hampton-born Allen Iverson, a player Troy and his friends aspired to be like.
Troy was 15 when he joined Boo's AAU team, including former North Carolina guard Kendall Marshall and Duke guard Andre Dawkins.
He grew nearly five inches between his first and second years and jumped onto a slew of recruiting boards.
Basketball was no longer just for fun and games. It was something that had the potential to give Troy a future.
Troy Williams, graceful and bold, is currently unattached with any girl and enjoying his single life.
Williams is a father, and on March 13, 2017, he welcomed a daughter named Aviah Rose Williams.
The athlete frequently posts pictures of his daughter on his Instagram account, but little is known about his child's mother.
Troy has been rotating through various teams as a basketball player, searching for his ideal spot; relationships may not be the most critical factor.
For the time being, he prefers games more than romance, but time will allow his fans to comprehend his personal details if he renders them publicly.
Don't miss out; Greg Oden Bio: Career & Net Worth>>
Troy Williams: Net Worth
Troy Williams' net worth is estimated to be more than $1.5 million.
His starting salary for the 2018-2019 season was expected to be $75,000 per season. The primary source of his income is from his professional career as a basketball player.
The NBA is one of the world's most prosperous and most profitable leagues. With that comes the massive daily transactions throughout the league during the regular season and beyond.
The NBA has the highest minimum wage in American sports, with each player earning nearly $1 million per year.
Social Media Presence
Troy Williams, a versatile small forward, is a frequent social media user, particularly on Instagram and Twitter.
Furthermore, he demonstrates his active presence on social media accounts by posting pictures of cutline, on-court and off-court activities, and he continues to tweet the things he admires.
In addition, he provides a glimpse into his life, conveying affection by displaying photographs of his family.
He has an exciting post demonstrating his bravery, determination, and sporting spirit.
So, follow him on social media to stay up to date and get a glimpse of his current life.
Instagram– 34k followers
Twitter– 24k followers
FAQ
Is Troy Williams in NBA?
Troy Williams is currently a member of the T1 League. He signed with the Taoyuan Leopards of the T1 League on November 21, 2021.
Williams previously played in the Turkish BSL league. He played in the Italian Serie A the previous season (19-20), averaging 16.0ppg, 3.6rpg, 1.5apg, and 1.9spg in 8 games.