Satou Sabally, the small forward of the WNBA team Dallas Wings comes from a mixed ethnic heritage- a courtesy of her parents. Her father Jerrah Sabally is Gambian while her mother Heika is German.
The New York City-born split her childhood days in Gambia & then in Berlin, Germany, where she completed high school. For her college studies, she enrolled at the University of Oregon in the United States.
Sabally's WNBA journey came after the Dallas Wings chose her as the 2nd overall pick in the 2020 WNBA draft, after the 1st overall pick Sabrina Ionescu (of NY Liberty).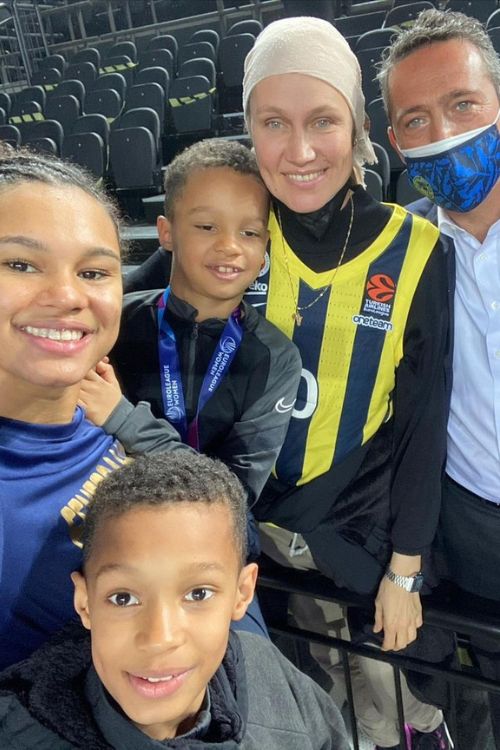 Well, these basketball perks & potential didn't come to Satou in an instant.
By the age of nine, she trained to play basketball & went on practice sessions after a local coach discovered her. As reported, she was the only female in her youth basketball squad.
Aside from her professional venture, she actively participates in community welfare & has joined UNICEF.
Satou Sabally joined other WNBA players to endorse the beauty brand, Alaffia, which aims to create employment opportunities for women in West Africa.
Satou Sabally Parents: Jerrah Sabally & Heike Krone
Sabally is the daughter of a German mother Heike Krone and a Gambian father Jerrah Sabally. She was born in New York City, New York, but moved to Gambia with her family at two years old.
And when she was seven, her family moved to Berlin, Germany, where she completed her schooling & high school (Rotteck Gymnasium).
Gambian heritage runs deep in the Sallaby family. As is common in Gambian culture, she was given her aunt's name even though she wasn't the family's eldest daughter.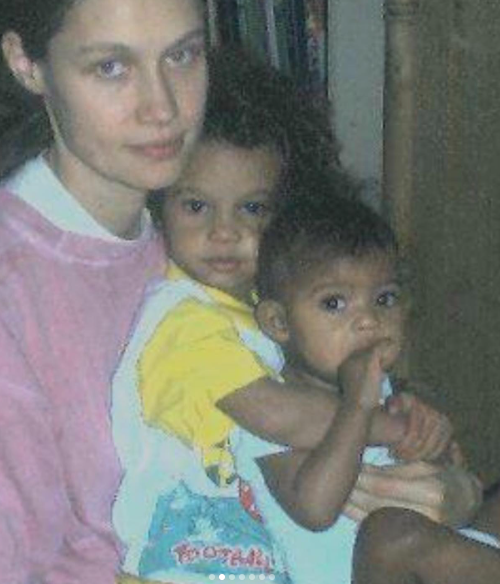 In a conversation with Anadolu Agency, Sabally revealed that the origin of her first name, Aishatu, is the Muslim name Aisha, which carries special religious connotations.
Her father is to thank for her upbringing as a Muslim. He also educated his kids a lot, so they took Islam studies in school and she is quite knowledgeable about history.
Both the victory celebration and several of her games feature her mother. The family is knit together in every moment of life.
According to her Instagram profile, she is loyal to God and believes in his intentions. Every year, the Sabally family has continued to observe and enjoy Ramadan.
Younger Sister Nyara Sabally Plays Basketball
Satou is not the only one in the family with an athletic interest as her younger sister Nyara is also a professional basketball player.
She plays for the New York Liberty of the WNBA.
Satou also played in the seasons where Nyara missed due to injury. She was hired by Sacramento State as an assistant coach on July 12, 2022.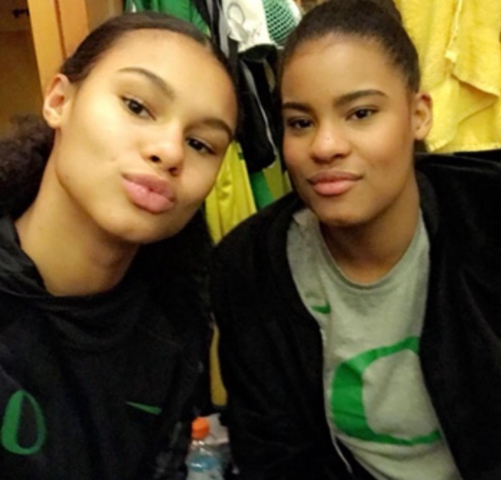 She assisted in guiding the Hornet to a 25-8 record, the Big Sky Conference regular-season title, the 2023 Big Sky tournament title, and their first-ever NCAA tournament trip during her first season.
At Oregon, she participated in collegiate basketball. She competed for Germany and earned a gold medal in the 2018 FIBA U18 Women's European Championship.
More About Sabally Siblings
Khadjia Sabally seems to be the eldest among the Sabally family. She is currently residing in Bakau, Berlin.
She is the only person who has not endured sports as a career as she has a design company named Kaddy Sabally. Her company designs purses, bags, and necklaces.
Kaddy is a mother of a girl and is currently pregnant with her second child.
She also owns a TikTok page @kadysadiy which features her D.I.Ys for hair, home decor, and also skin.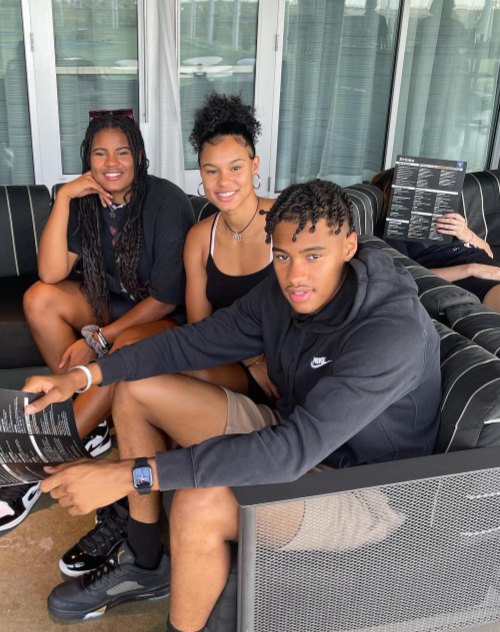 Lamin is their brother who is a shooting guard who recently competed in the Adidas Next Generation Tournament for U18 ALBA Berlin.
He is a sophomore in college right now and his career seems to be flourishing with time right now. Soon enough we may see Lamin competing in nationals as well international games.
The Sallby siblings seem really close and are present to celebrate many occasions.