Sam Hartman girlfriend, Tyla Ochoa, is a soccer player at Wake Forest. The two went public with their relationship last year on Tyla's social media handle.
The two are supposed to have met during their time at Wake Forest University, with Sam only transferring to Notre Dame this year.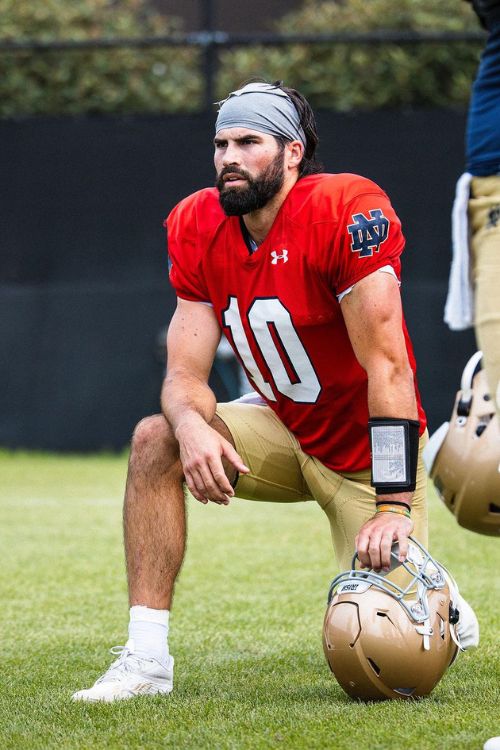 2023 marked Sam's sixth year as a collegiate athlete, having played the initial five years as the starting quarterback with Wake Forest and receiving numerous accolades.
Though Sam is a terrific football player, he is also known for his good looks. A video of him flicking his hair shared on TikTok last week has already received a million views.
And it's not only girls but even guys who have said the quarterback is the most handsome human being ever. So, Tyla has a lot of competition, but we hope the two athletes stick together forever.
Sam Hartman Girlfriend: Who Is Tyla Ochoa?
Sam Hartman's girlfriend, Tyla Ochoa, age 20, was born on February 8, 2003. Like her boyfriend, Tyla is an athlete and plays soccer at Wake Forest University.
A La Costa Canyon High School graduate, Tyla Ochoa, plays as a defender for her team. Standing 5'5, Tyla is currently in her junior year at Wake Forest.
While at La Costa Canyon High School, Tyla Ochoa was the MVP defender and captain. She won the CIF Championships and was named player of the game five times. During high school, Tyla was also the San Diego Surf Club captain.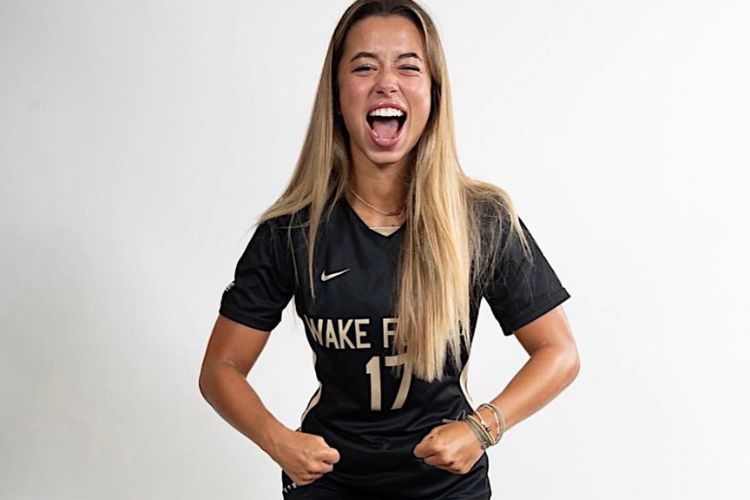 She won the Surf Cup Championship six times and ranked third in the nation in 2019. In her freshman year, at Wake Forest, Tyla played 18 games, starting ten of those.
During her first year, Tyla helped her side to put up a strong defensive performance. The team conceded only 17 goals, a new program record for the fewest goals allowed in a single season.
In her sophomore year, in 2022, Tyla scored her first career goal and helped her side to five clean sheets in six games she started that year. During those six games, the team conceded only one goal.
Tyla is available on Instagram with the username @tylaochoa and mostly shares pictures of her training with her teammates.
Sam Hartman And Tyla Ochoa Relationship
Sam Hartman hasn't shared a single picture on his Instagram that could hint he is in a committed relationship. But Sam and Tyla have been dating for quite a while.
On March 27, 2022, Tyla shared a snap of her hugging the Notre Dame quarterback as they became Instagram official. Hartman commented on the photo, "Gang way."
Many of Tyla's friends filled the comment section, writing she and Sam looked adorable. But this wasn't Tyla's first post with Sam on social media.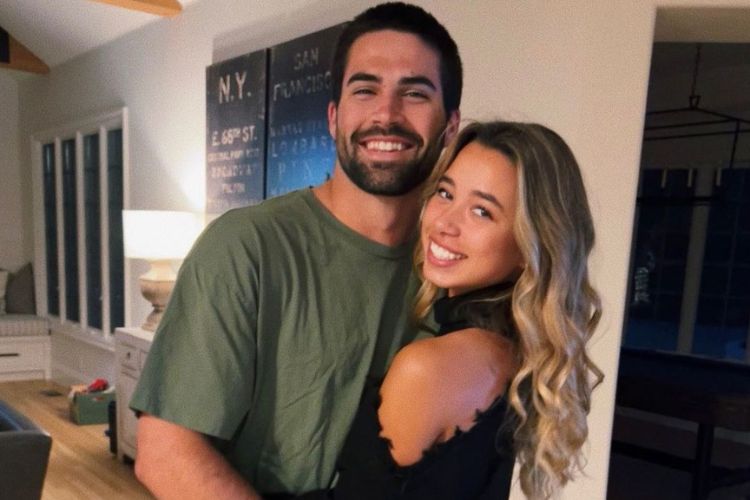 On January 1, 2022, Tyla shared a TikTok video of her and Sam lipsyncing to a song as the quarterback drove the car. She shared another video of them lipsyncing to the same song, but this time, the young couple was enjoying their fishing trip.
The only other video Tyla has shared of her and Sam came earlier this year in January. The two did a video that had "My Cartoon Boyfriend" filter on.
Tyla got Flynn Rider, which made sense as Sam does resemble him. But when she pointed the camera at the QB, he got Maui from Moana. Since then, Tyla hasn't shared any content of her with Sam.