World Cup's Best Players!! International soccer tournament, the World Cup occurs every four years, and no longer this area is dominated by Messi and Ronaldo, ample players compete to the top. Interestingly, the 2022 World Cup in Qatar will also be the first World Cup ever to begin in November and end in December, during the winter months of the Northern Hemisphere.
When we talk about soccer, there are a lot of talented players. But today, specifically, we will be talking about the World Cup's best players.
In all these years, we have come across soo many talented soccer players and performances in the World Cups that it would be hard to mention them all.
However, in today's article, we will be focusing on the 12 best World Cup players.
Quick Overview
To make clear the ranking of the players, this quick view is added and the information about these particular players is down below.
World Cup's Best Players 2022
Ranking is based on the popularity, skills, and achievements done by these players. Also, we have used Fifa Plus as a reference in making this ranking.
12. Erling Haaland
A striker for Borussia Dortmund, Erling Haaland is a Norwegian professional soccer player. Besides, this champion is most well-known for his goal-scoring skills, speed, athleticism, and finishing.
Haaland, regarded as one of the World Cup's best players, began his professional career in Bryne in 2016. Later, he joined Molde after a year with them and played for them for two seasons.
Similarly, Haaland joined Bull Salzburg in January 2019 after winning two Austrian Bundesliga titles and one Austrian Cup.
In addition, during the 2019–2020 season, he became the first under-20 to score in five different UEFA Champions League matches.
Haaland is now with Manchester City, Manchester City of the Premier League confirmed on May 10, 2022,
that they had activated Haaland's €60 million (£51.2 million) release clause and had secured an agreement to sign him.
In October, He also broke Michael Owen's previous record of 48 league games by scoring three hat-tricks in eight league games, becoming the quickest player in Premier League history to accomplish the feat.
He also halved Alan Shearer's previous mark of three hat-tricks in ten games during the 1994–95 season.
11. Jorginho
Italian professional footballer Jorginho is one of the World Cup's best players who plays as a midfielder for Premier League side Chelsea and also in the World Cup representing the Italy national team.
Born on December 20, 1991, Jorginho is known as a regista in Italian football. Not to forget, he is one of the best defensive midfielders and a deep-lying playmaker.
This Brazilian legend moved to Italy at the age of 15. This was where he began his professional career with the Verona youth team. During the 2010-2011 season, Jorginho was loaned to Sambonifacese.
Further, in January 2014, Jorginho moved to Napoli, where he soon won the Coppa Italia and Supercoppa Italiana.
10. N'Golo Kante
This is the name all soccer fanatics would remember. In other words, N'Golo Kante has been a revelation since his arrival in England, winning the World Cup twice, the Premier League twice, the FA Cup twice, the Champions League once, and the Europa League once.
Frenchman, Kante, is a midfielder for Chelsea and the French national team. Also, Kante formerly played for Boulogne and Caen before joining Leicester City in 2015 and playing a key role in the club's historic title-winning season.
In the 2016-2017 season, Kante was named Premier League Player of the Year. This led him to become the Football Writers' Association Player of the Year, PFA Players' Player of the Year, and a member of the PFA Team of the Year.
So, with such records like that of Kante, it is no doubt his name would show up in the World Cup's best players ranking.
9. Ricardo Kaka
When it comes to ranking the World Cup's best players, Kaka cannot be missed. A phenomenal player with goal-scoring prowess, technical prowess, and grace, Kaka was and still is most people's favorite football player.
Joining Real Madrid in the 2009/10 season, along with Cristiano Ronaldo and Karim Benzema, he formed one of the most dangerous attacking combinations in the world. In other words, Kaka scored 29 goals for Madrid.
His shooting expertise, effectiveness, and excellence excelled over everyone he came across.
Not to mention, Ricardo's first goal came in a 0-2 win against Villarreal in September 2009, on his official debut at the Santiago Bernabéu Stadium.
The Copa del Rey was his first trophy as a Madrid player, followed by a La Liga victory and a Spanish Super Cup.
The last team kak played with was Orlando city before he retired as a footballer.
8. Mohamed Salah
Captaining the Egypt national team and playing as a forward for Liverpool, Mohamed Salah is an Egyptian professional footballer who is also one of the World Cup's best players.
Aside from this, Salah is noted for his finishing, dribbling, and speed. These skills are what make him one of the best.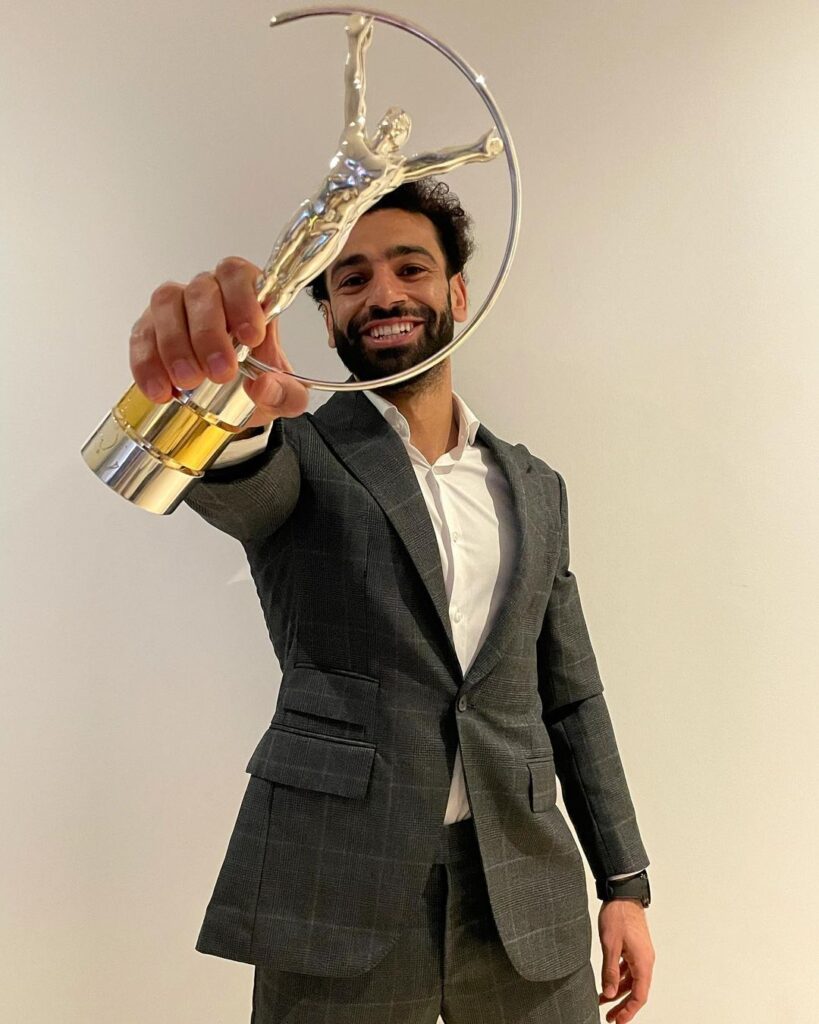 Apart from this, before making his senior debut in 2011, Salah began his international career as a young player for Egypt. Also, Salah was voted for the CAF Most Promising African Talent of the Year after his efforts at the 2012 Summer Olympics.
Ever since, Salah has come second in the Africa Cup of Nations in 2017 and 2021, as well as being the top scorer throughout CAF qualification as Egypt qualified for the 2018 FIFA World Cup.
Salah has signed a five-year, performance-based contract with Liverpool that will expire in June 2023.
7. Robert Lewandowski
Ranked as one of the World Cup's best players, Robert Lewandowski is a Polish striker/captain of the Polish national team who plays for Bayern Munich.
Moreover, Lewandowski is well-recognized for his finishes, tactics, and positioning. This legend is widely regarded as one of the best soccer attackers in the world.
Plus, he is considered to be one of the most successful players in the history of the Bundesliga. To clarify, Lewandowski has scored over 600 goals in his career.
Most importantly, Lewandowski is one of the only two players to win the European treble while scoring the most goals in each of the three championships.
Lewandowski in July 2022 joined Barcelona from Bayern München,
With 253 league appearances, scoring 238 goals and providing 35 assists.
6. Cristiano Ronaldo
Considered a living legend, the goat of the sport needs no introduction. One doesn't need to know about soccer to know who Cristiano Ronaldo is.
Cristiano Ronaldo is said to be one of the best team players and a great leader. Not to mention, he is one of the World Cup's best players in history.
Captaining the Portuguese national team, Cr7 plays as a forward/striker for Manchester United.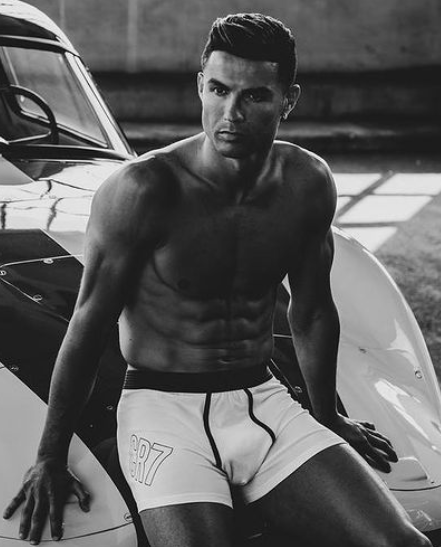 In addition, he has won five Ballon d'Or awards, four European Golden Shoes, 32 trophies, five UEFA Champions Leagues, seven league titles, one UEFA European Championship, and one UEFA Nations League during his career.
Christiano Ronaldo's fifth and final FIFA World Cup will be in Qatar World Cup 2022.
Who Are The Best Portuguese Soccer Players? Or have you ever wondered which clubs they belong to? Find it out from the article.>>
5. Neymar Jr.
Brazilian football (soccer) star, Neymar da Silva Santos, Jr. is known for being one of the most prolific goal scorers in his country's history.
Talking about Neymar, this legend began playing football as a child in So Vicente, Brazil, under the tutelage of his father, a former professional footballer. His father remained a close adviser and mentor throughout his career.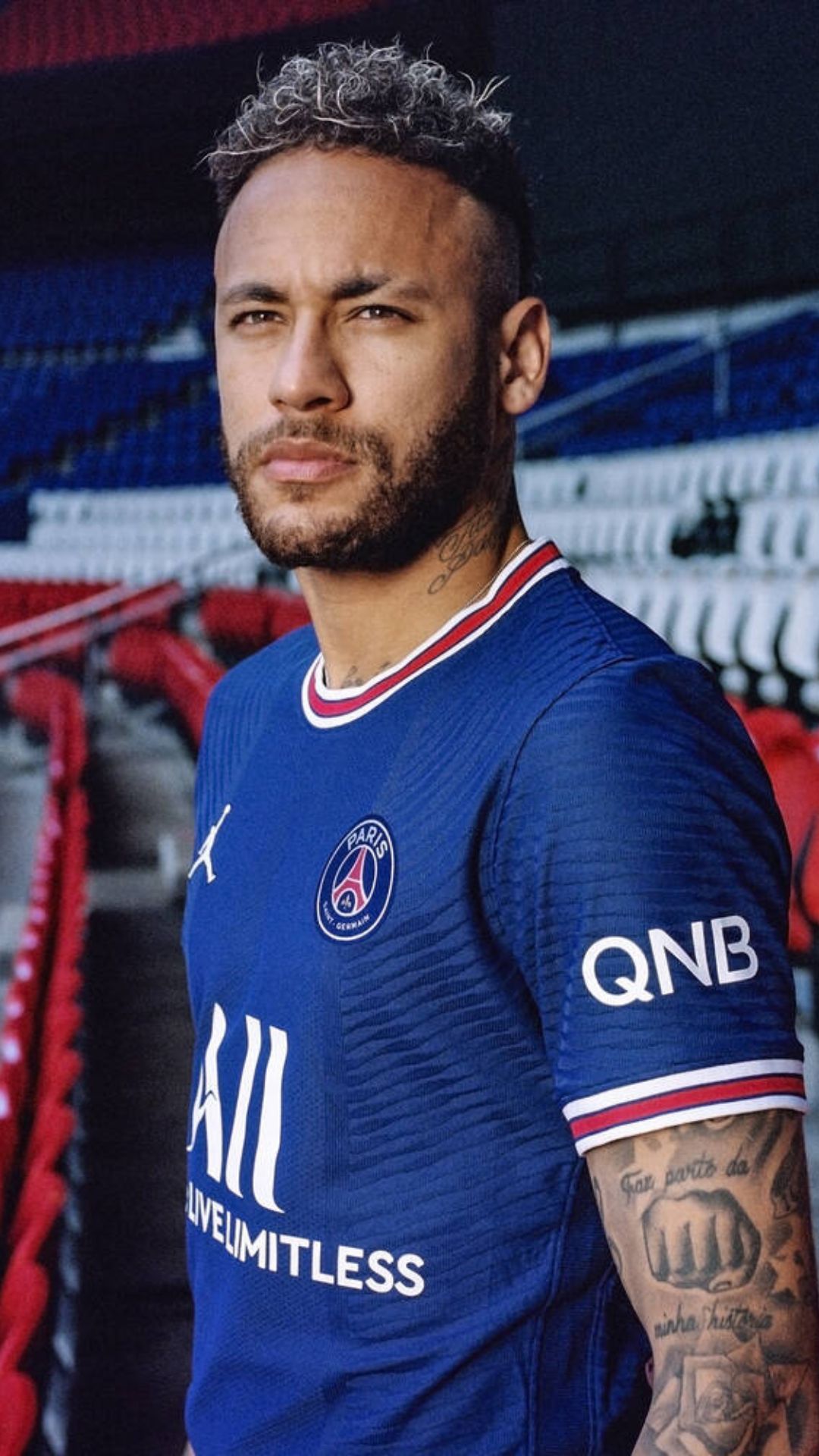 After playing street and indoor five-a-side football, Neymar joined Portuguesa Santista's youth club in So Vicente. Following this, Neymar and his family relocated to Santos in 2003.
From this point onwards, Neymar's soccer career went uphill and got deal after deal. Currently, Neymar is ranked 3rd in the World Cup's best players ranking.
Neymar Jr. is also named the most efficient dribbler of 2022.
4. Lionel Messi
This is a name that needs no introduction. A name that has sent ripples across the international football community since start. Ranked 4th as one of the World Cup's best players, we have Lionel Messi.
Just in case you didn't know, Messi is an Argentine-born soccer (international football) player who has won the FIFA World Player of the Year award six times and is one of the most popular and respected soccer figures in the world.
Speaking of Messi, he started playing football as a child and joined Newell's Old Boys' youth team in 1995. However, it wasn't long until his incredible play drew the attention of top clubs on both sides of the Atlantic.
Messi began playing for FC Barcelona's under-14 team, where he scored 21 goals in 14 games for the junior squad. Due to his incredible skill, this legend quickly advanced through the higher-level levels.
Argentina's 26-man squad for the 2022 FIFA World Cup has been announced, and Lionel Messi will lead his country as its captain.
3. Karim Benzema
Ranked 12th as one of the World Cup's best players, Karim Benzema is a striker for Real Madrid in La Liga and France's national team. Moreover, this French national is recognized as one of the best forwards of his time.
Besides, Benzema is a creative and prolific forward known for his playmaking and finishing. However, he rose to prominence at Real Madrid after a shaky start to his career.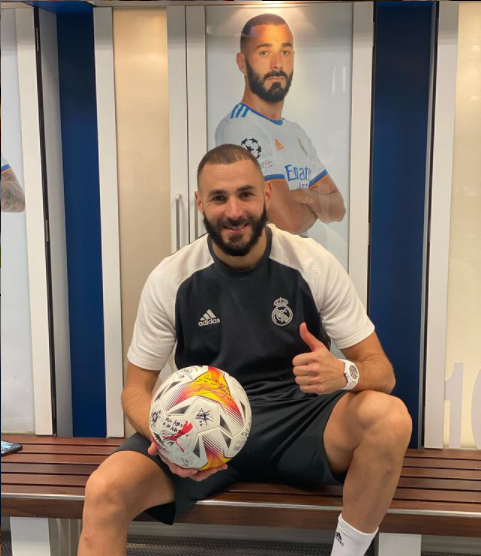 The FIFA star has around twenty trophies to his name, including three La Liga titles, two Copas del Rey, and four UEFA Champions League titles.
In addition, he is the club's third-highest all-time goalscorer and all-time assist provider.
Karim by scoring against Eintracht Frankfurt in the 2022 UEFA Super Cup match on August 10, 2022, Benzema passed Raúl to become Real Madrid's second-highest goalscorer of all time.
2. Kylian Mbappe
Kylian Mbappe is a French professional soccer player who plays as a striker and a forward for Paris Saint-Germain and the France national team. He was born on December 20, 1998.
Mbappe, on the other hand, is not only the finest soccer striker in the world but also one of the World Cup's best players.
In 2017, Mbappe signed a deal with Paris-Germain, which later converted into a permanent deal.
Beginning his professional career in 2015, Mbappe is especially known for his agility and dribbling skills. Also, during his time with Monaco, he was named "Ligue 1 Young Player of the Year" as well as the Golden Boy award.
In a 7-1 away victory over Lille on August 13, 2022, he recorded his first hat trick of the year. His first goal of the game was timed at eight seconds, which makes it the second-fastest goal ever scored in Ligue 1 history. Michel Rio's goal has scored a tenth of a second earlier.
1. Kevin De Bruyne
Kevin De Bruyne is a master magician whose accomplishments are both unstoppable and uncountable. After all, he's the product of Manchester City, which is known for bringing out the best players on the planet.
In addition, Bruyne is the only midfielder to win the PFA Players' Player of the Year award twice in succession in English soccer history.
Referred to as one of the World Cup's best players, he reportedly broke into the top ten in Premier League assists last season. By doing this, Bruyne demonstrated that a team doesn't require a regular striker to succeed but rather a reliable goal provider.
He is adaptable and has a comprehensive package that enthralls and entertains the audience. This soccer superstar's performance is not to be missed.
De Bruyne's first hat-trick with the team came in City's 5-1 victory over Wolverhampton Wanderers on May 11, 2022, and it was the third-fastest hat-trick in Premier League history.
He scored four goals in less than 24 minutes.
He later went on to earn Player of the Year at Manchester City for the fourth time.
Honorable Mentions
Mentioned below are the prospects of the top 6 players of the World Cup, as fact-checked by various sources on the internet.
| | | |
| --- | --- | --- |
| 1. | Vinicius Jr., F, | Brazil |
| 2. | Joshua Kimmich. | Germany |
| 3. | Harry Kane, F. | England |
| 4. | Luka Modric, MF. | Croatia |
| 5. | Rúben Dias, CB. | Portugal |
| 6. | Son Heung-Min, F. | South Korea |
Conclusion
Last but not the least, let's clarify that hard work and dedication can land us in any spot we desire. Because this is what happened to these talented superstars of the sport, with enough effort and work, we can achieve anything.
So, which one of these World Cup's best players did you like the most? Make sure to let us know in the comment section.