Yann Sommer is a Swiss professional goalkeeper currently playing for Switzerland's national team and the Bundesliga giant Bayern Munich.
The most controversial position to play in soccer is arguably goalkeeping. Mistakes and blame are inevitable, whereas credits for excellent performance are always due.
Yann Sommer guards the goal for Bayern Munich, the most successful club in German soccer history.
The Swiss netkeeper is an integral part of the Bundesliga club as they aim to win the league title again this season.
He is a sharp observer, has awe-inspiring reflexes, has solid reactions, and is a great one-on-one goalkeeper.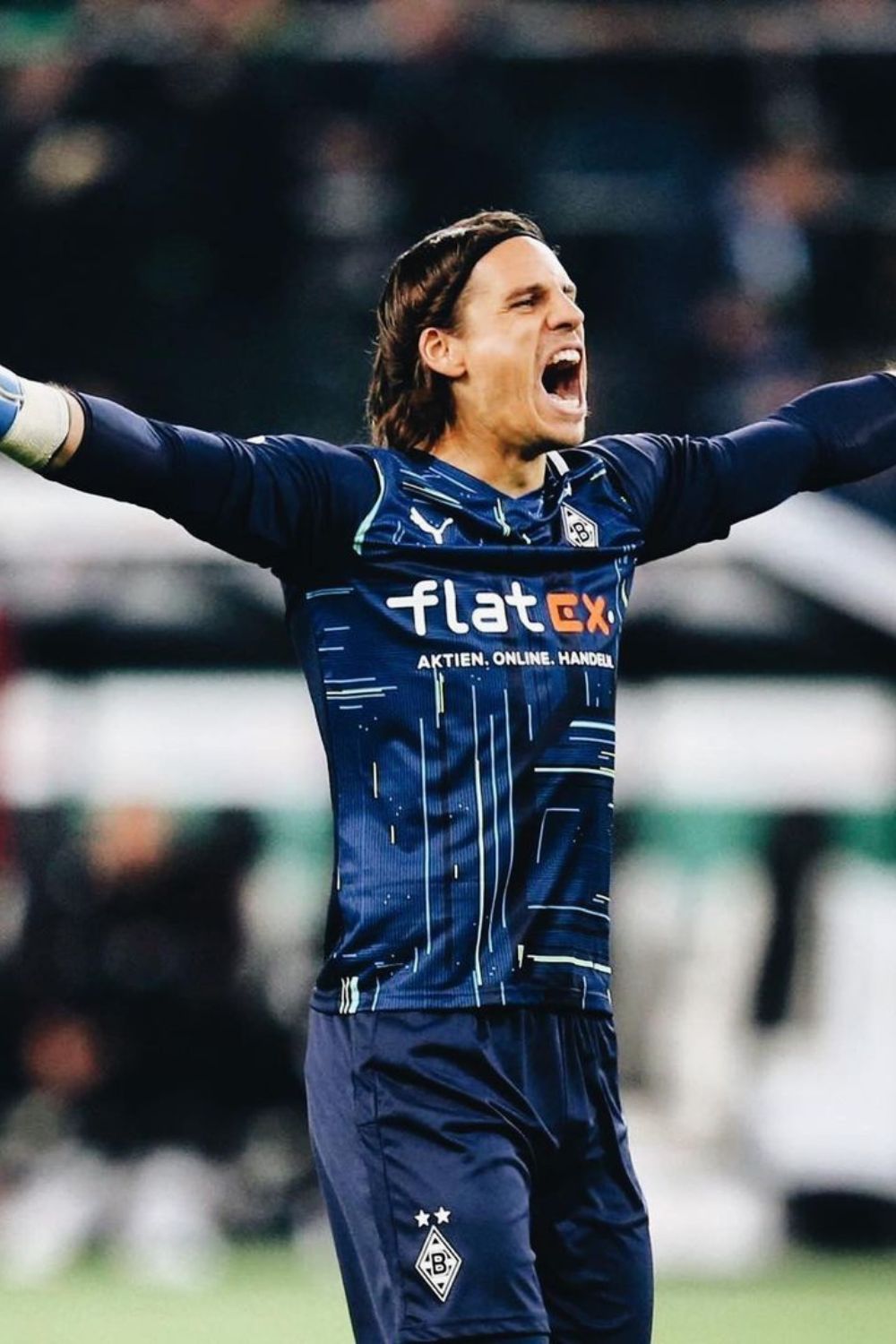 Previously, he played with Borussia Mönchengladbach for eight and a half years, but on 19 January 2023, he left the club to join Bayern Munich.
However, nothing can subtly erase what Sommer achieved with Mönchengladbach.
Today we discuss the Bundesliga keeper, who is quite underrated in modern goalkeeping.
We will tackle topics like his early career, achievements, net worth, and personal life. First, let's take a look at some quick facts!
Quick Facts
Full Name
Yann Sommer
Date of Birth
December 17, 1988
Birth Place
Morges, Switzerland
Nick Name
Yann
Religion
Christian
Nationality
Swiss
Ethnicity
White
Zodiac Sign
Sagittarius
Age
34 Years Old
Height
6 ft 0 in/1.83 m/183 cm
Weight
79 kg/174 lbs
Hair Color
Dark
Eye Color
Dark Brown
Build
Athletic
Father's Name
Daniel Sommer
Mother's Name
Monika Sommer
Siblings
Unknown
Education
Unknown
Marital Status
Married
Wife
Alina
Kids
A Daughter (Mila)
Profession
Professional Soccer Player
Position
Goalkeeper
Active years
2005-Present
Clubs

FC Basel (2007-2014)
FC Vaduz (Loan) (2007-2009)
Grasshoppers (Loan) (2009-2010)
Borussia Mönchengladbach (2014–2023)
Bayern Munich (2023-Present)

National Team
Switzerland
Net Worth
$5 Million
Social Media
Instagram, Twitter, Facebook
Last Update
March 2023
Early Life & Parents
The Swiss goalkeeper was born on December 17, 1988, in Morges, Switzerland, near Lake Geneva.
Likewise, he was born to Monika Sommer and Daniel Sommer. His parents were incredibly supportive of his passion for sports, especially soccer.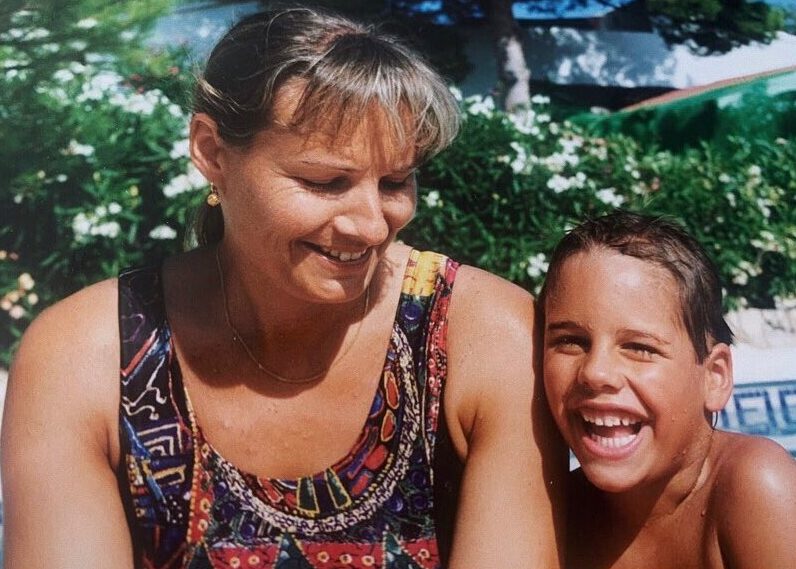 Before being welcomed in Bayern Munich, Yann Sommer started in a local youth club FC Herrliberg in 1996.
At the age of 13, in 1997, Yann moved to Concordia and honed his incubation skills until FC Basel, in 2003, scouted the aspiring goalkeeper.
For the U-21 team, Sommer was almost an undisputed starter and possessed an admirable set of skills.
However, for the first team, the young Swiss remained third-choice behind Franco Costanzo and Louis Crayton.
Likewise, the young goalkeeper departed on a loan deal to FC Vaduz and Grasshoppers simultaneously to gain first-team experience.
Age, Height, & Body Stats
Born in 1988, Yann is a 34 years old, and at present, he is one of Switzerland's best players, along with Chicago Fire's Xherdan Shaqiri.
The Munich keeper stands at a perfect 6 feet (1.83 m) height.
Not wholly an ideal height for a goalkeeper, Sommer makes up for it with agility and quick reactions.
With a modest 79 kg (174 lbs), Switzerland's number 1 is the best thing that happened to the Bundesliga club Baryen Munich.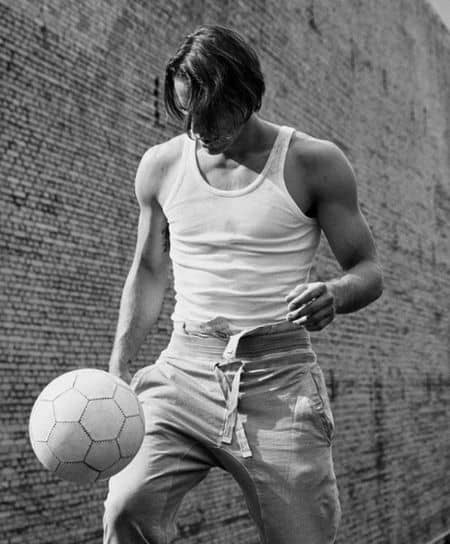 Yann's inconspicuous nature makes him an ideal guard for the Baryen team. For a moment, opponents assume they beat the Swiss number one, but at a second glance, they see Sommer safely collect the ball and put his team on the safe side.
Most importantly, the diving skills of a goalkeeper of a shorter height like Sommer are astonishing. Even if someone beats the defense, the Swiss keeper maintains composure and awareness one-on-one.
The very reason Borussia Mönchengladbach was competing for the title back when he was in the club can be attributed solely to their number 1, Mr. Dependable.
For instance, collecting crosses, unusual reflexes, accurate long passes, and just being an all-around keeper, Yann is one of the best in the business.
Career: Club-Level & International
Generally speaking, Bundesliga has turned into the league of best goalkeepers, and many avid soccer fans can understand this reference.
Be it at the top of the league or the bottom table, every single goaltender is unique in their ways.
In the list of highly underrated goalies like Peter Gulacsi, Lukas Hradecky, Kevin Trapp, and Roman Burki, Yann Sommer cuts as well.
Despite the world not paying heed to these goalkeepers, their respective clubs and countries are highly dependent on them.
Why was Borussia Monchengladbach a serious title contender? How did they make it to the Champions League?
Indeed, the questions are many, but the answer is plain and simple, Yann Sommer, who has always meant business.
Firstly, let's talk briefly about Yann's initial career and how he paved the way for Gladbach's city. Amidst world-class keepers like Manuel Neuer, the Swiss international poses a common threat despite the former being miles better.
Youth Career
In 2003, FC Basel asked for Sommer's signature for a professional contract. The Swiss immediately landed the goalkeeper role for the youth team, prominent for his prodigious abilities.
However, Yann was a third-choice keeper for the first team. After satisfactory performances, FC Basel saw a great prospect in the young Swiss.
Hence, they happily extended his contract time with Basel, which kept him at the club until 2011. In the meantime, FC Basel wanted their young keeper to grow and gain experience.
As a result, FC Vaduz proudly loaned the player. While at Vaduz, the budding goaltender gained competitive knowledge with the Swiss 1 Liga side.
In the same way, after 33 matches, the Swiss team received a promotion to the Swiss Super League.
After that, FC Vaduz extended the loan deal but met an early termination upon an injury to FC Basel's first-choice keeper, Franco Costanzo. With a season-long term with his parent club, Grasshopper Zurich came to ask for his service.
In 2011, the Swiss international officially played in a UEFA Champions League match against Otelul Galati. With Basel, Sommer progressed to the semi-finals of the UEFA Europa League.
After the 2013/14 season, Yann decided to embark on another adventure. Germany was waiting to witness the remarkable feat of Sommer.
Borussia Mönchengladbach & Bayern Munich
After Marc-Andre Ter Stegen left for Barcelona, the goalkeeper position for Borussia Mönchengladbachs was vacant; he joined the team in 2014.
With Yann's assistance, the club clinched third place that season, officially qualifying for the Champions League.
Above all, the club even beat its record for the 1970/71 season, with 17 consecutive matches without a loss.
As a result, Sommer became Gladbach's player of the season. Although the upcoming season wasn't as fortunate, things couldn't be any worse.
Three consecutive defeats and bad performances resulted in the resignation of Lucien Favre and severe criticism of Yann's playstyle.
Nonetheless, the team's performance drastically improved when the interim boss Andre Schubert took over.
In fact, Sommer's performance was so otherworldly that various European clubs deposited their interest in the Swiss international.
Yann, alongside his Monchengladbach teammates, was striving for that title and most definitely to occupy a spot in the Champions League, but he decided to change club.
After Bayern's keeper, Manuel Neuer, suffered a lower leg fracture in December 2022, they needed urgent replacement.
Hence, they chose Yann Sommer, and on 19 January 2023, he signed a contract that would end on July 2025.
On his debut match against RB Leipzig on January 20, he faced three shots, turning two of them away, and the game ended up in a 1-1 draw.
International Career
To begin with, Sommer represented Switzerland in the U-16, 17, 19, and U-21 competitions.
Simultaneously, the Swiss donned the national jersey for the first time in 2003 for the U-16 team against England. For the U-21, Yann debuted as a substitute against Belgium in 2007.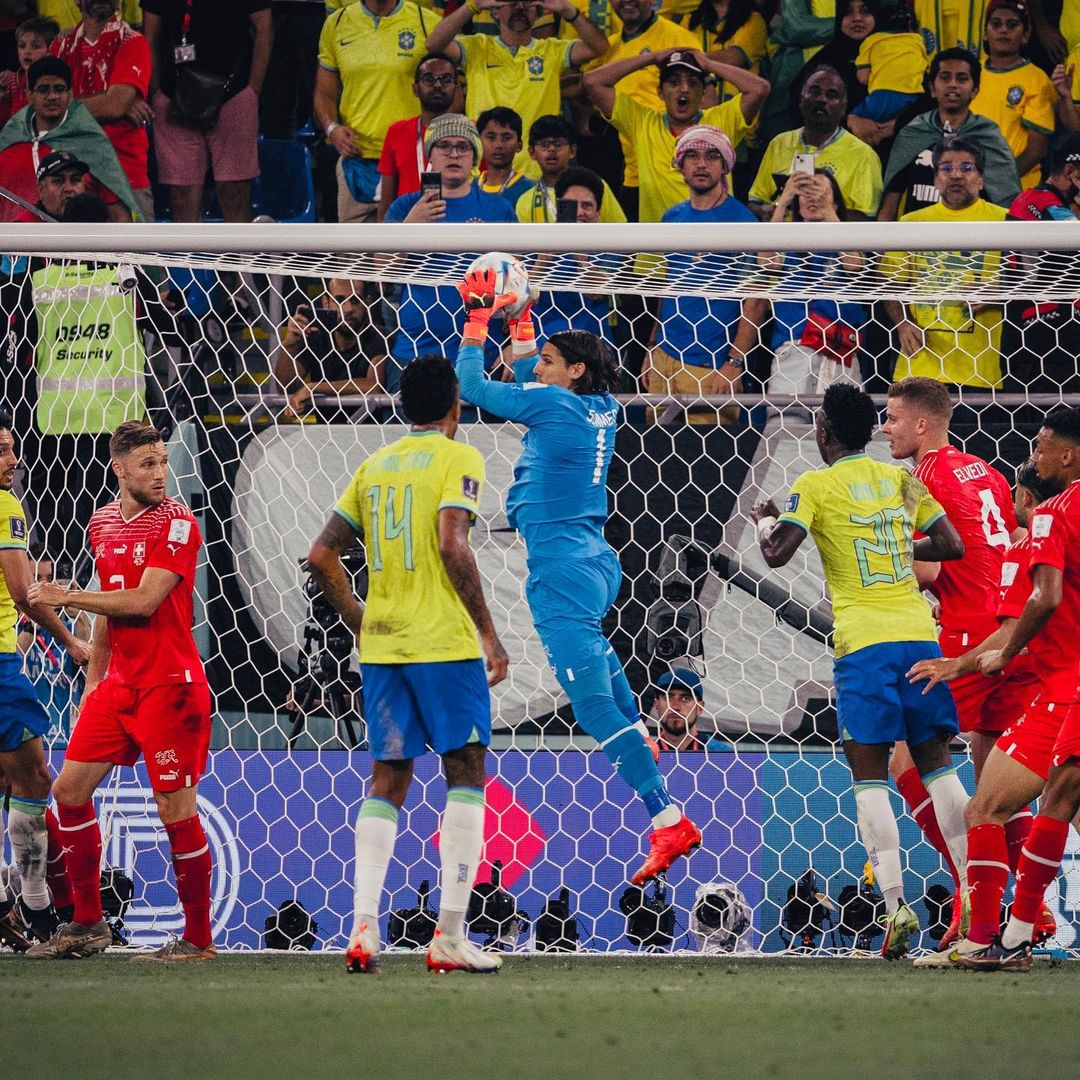 The keeper debuted on the senior side on 30 May 2012, playing a friendly match against Romania.
Similarly, the Switzerland head coach included Sommer in a 23-man squad for the 2014 and 2018 World Cup.
Including that, he was also able to compete in the 2022 World Cup and was even named man of the match in his team's opening group game against Cameroon.
The Bundesliga is teaming with great Swiss keepers like Borussia Dortmund's Roman Burki and Marwin Hitz. Despite tough competition from fellow Bundesliga countrymen, Yann Sommer remains the first-choice keeper.
Career Achievements & Highlights
With FC Vaduz: Swiss Challenge League, Liechtenstein Football Cup (2007-08)
With Basel: Swiss Super League (2010–11, 2011–12, 2012–13, 2013–14), Swiss Cup (2011–12)
UEFA European U-21 Championship Runner's Up Prize in 2011
Bundesliga Team of the Season: 2019–2
Apart from these, the Swiss goaltender accepted the Credit Suisse Player of the Year prize in 2016 and 2018.
Net Worth & Transfer Market
Yann Sommer is the same old keeper we all have loved since his rise in the Bundesliga, a spectacular goalie who seldom disappoints.
The extraordinary player has an estimated net worth of $5 million as of March 2023, as the Swiss international earns more than $2 million annually.
In 2023, he signed a deal with Baryen Munich that will last till July 2025, which amounts to almost $10 million.
Apart from career earnings, Yann receives a significant sum through endorsement deals. In particular, Nike was responsible for outfitting the Swiss international and, as such, wears Puma Future Z 1.4 soccer cleats.
Similarly, Sommer actively works as a model that undoubtedly adds to his fortune.
In accordance with the transfer market, Yann had a market value of approximately $100K during his time at FC Vaduz. By 2010, the market value rose to $1.5 million.
After a great run with Grasshopper Club Zurich, Borussia Monchengladbach submitted a fee of almost $9 million.
Thereafter, the Swiss netkeeper came into the service of the German side for five years since 2014.
In November 2019, Sommer extended his contract until 2023, as he was handed a lucrative deal.
Sommer currently has a market value of $5 million, with his career-high being $13 million.
Nonetheless, let me remind you that not all keepers have great values, and a price tag doesn't define anyone or their performance.
A man of international class like Yann is proving his worth every cycle and every game.
With an impressive salary comes a taste for the finer things in life. Accordingly, Sommer enjoys an exquisite lifestyle.
To put things in perspective, Sommer owns a house with a collection of convertible cars. Most often, the Swiss celebrate vacations in exotic locations via a lavish yacht.
Marriage & Kids
Yann Sommer is married to his wife, Alina, who he has dated since 2016.
She is a lawyer and is from Cologne, Germany. Evidently, from Instagram posts, the couple is enjoying a lovely time.
After dating for over three years, the couple tied their wedding knot in August 2019. The duo was blessed with a daughter, Mila, born on 4 November 2019.
Moreover, the professional player's second daughter was born in 2021. The couple shared the happy news from the keeper's Instagram and announced her name Nayla.
In the past, the Swiss international dated Sabrina Meie. They dated since early 2011 but broke up in 2014.
Sabrine Meie is an actress but coincidentally happens to be the women's team's goalkeeper by trade. Apart from these relationships, a detailed history of Yann's past is still speculated.
Social Media Presence
The soccer player is active on social media, where he usually posts pictures of his family and games.
Instagram: 822K Followers
Twitter: 71.8K Followers
Facebook: 974K Followers
Popularity Graph
Famous sports personality Yann Sommer has been searched by millions of soccer fans worldwide.
The graph illustrates 12 months of search result for the soccer player.
Frequently Asked Questions (FAQS)
Which is the current team Yann Sommer plays with?
Yann is currently playing for Baryen Munich.
What is the jersey number of Yann Sommer?
Sommer wears the jersey number 27 for Baryen Munich and number 1 for the Switzerland national team.
How many clean sheets does Yann have?
For the 2021-22 season, Yann has a total of 5 clean sheets in Bundesliga.
Which position does Yann Sommer plays for?