Every Juvenile Basketball player has the dream of playing in the NBA, but only a few of them achieve that dream. Draymond Green is one of those few players who worked hard to turn their dream into reality.
Green is a three-time NBA champion. Further, he was selected as Defensive Player of the Year- 2017 and three-times NBA All-Star from 2016 to 2018. He also helped the United States National team to win the Gold medal in the 2016 Rio Olympics.
With the Nickname Dancing Bear, Green played College Basketball for Michigan State Spartans from 2008 to 2012. He is one of Spartans' three players to cross the mark of 1000 points and 1000 rebounds.
Further, he is one of the NBA's most versatile frontcourt players and can play and defend multiple positions spacing the floors and playing for his teammates.
Firstly, take a quick look at some of the facts about Green:
Draymond Green | Quick Facts
| | |
| --- | --- |
| Full Name | Draymond Jamal Green Sr. |
| Birth Date | March 04, 1990 |
| Birth Place | Saginaw, Michigan |
| Nick Name | Day-Day; The Dancing Bear; Dray; DrayMagic |
| Religion | Christianity |
| Nationality | American |
| Ethnicity | White |
| Education | Saginaw High School |
| Horoscope | Pisces |
| Father's Name | Wallace Davis |
| Mother's Name | Mary Babers |
| Siblings | Six (Braylon Green; Torrian Harris; Jordan Davis; Gabby Davis; LaToya Barbers) |
| Age | 30 years old |
| Height | 6' 6" (198 cm) |
| Weight | 104 kg (230 lb.) |
| Hair Color | Black |
| Eye Color | Dark Brown |
| Build | Not Available |
| Marital Status | Engaged |
| Fiancée | Hazel Renee |
| Children | Draymond Jr.(son); Kyla Green(daughter); Olive(daughter) |
| Sport | Basketball |
| League | NBA |
| Position | Power Forward |
| Current Teams | Golden State Warriors |
| Salary | $16.4 Million |
| Net Worth | $50Million |
| Shoes | Converse |
| Social Media | Instagram, Twitter |
Draymond Green | Early Life, Family & Education
Green was born on March 04, 1990, to Wallace Davis and Mary Babers as Draymond Jamal Green. He was born in Saginaw, Michigan, USA, and has three sisters, LaToya Babers, Jordan Davis, Gabby Davis, and two brothers Braylon Green and Torrian Harris.
His Older brother Torrian played basketball for Nebraska-Omaha from 2009 to 2011.
Though he was still a kid, his parents got divorced, and Draymond stayed with his mother. He is very close to his mother, Mary. He has a Step-Father named Raymond Green.
Green completed his high school education at Saginaw High School. He started playing Basketball regularly after joining Saginaw High School. The basketball Coach noticed his potential and encouraged him to pursue his career in Basketball.
Here are some motivational quotes by Legend Michael Jordan
Draymond Green | Age, Height & Agent
Green is considered short for his playing position, Power forward. According to Wikipedia, he is 6 feet 6 inches (198 cm) tall, and his latest reported weight is 104kg (230 lb.). In addition to that, he is 30 years old.
Draymond Green is an American National, and his star sign is Pisces. Besides that, Green has short black hair and a pair of dark brown eyes. Green is represented by former Chicago Bulls guard and agent B.J. Armstrong.
Draymond Green | Personal Life: Wife and Children
Green was engaged with TV actress Hazel Renee in January 2019.
The couple is yet to be married and now are living happily in Los Angeles. Moreover, Renee is a former star of Basketball Wives. The couple started dating in 2017 and got engaged last year.
Not to mention, Hazel has made her appearances in season 3 of Empire and season two of showtime's The Chi. Besides that, Renee is a very close friend of Warriors' sharpshooter Stephen Curry's wife, Ayesha Curry.
Further, Green is the father of three children. Also, he and Hazel are expecting a new child soon. Hazel has a daughter named Olive from her previous relationship.
Before meeting Hazel, Draymond was in a relationship with Jelissa Hardy. He has a son named Draymond Jr. with her. Sadly, the couple got separated just after the birth of Jr. Also, Green has adopted Kyla Green, Hardy's daughter, from previous relationships.
Further, Green likes to read about the latest technology. He is also very concerned about Gun control in the US and talked about that issue when he met former president Barrack Obama.
Draymond Green | Career: Basketball
High School & College Career
Draymond Green played for Saginaw High school under coach Lou Dawkins. His team won the Class A state championship with a 26-1 record. In the ESPN top 150 lists, Green got a ranking of no. 36.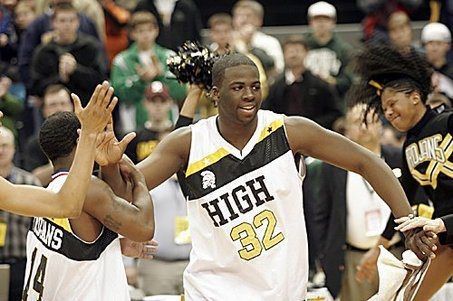 Draymond Green signed for Michigan State in 2007 and played 37 games with an average of 3.3 points and 3.3 rebounds in his first season. After that season, he improved massively and got MSU's most improved player award.
In the 2011/12 season, he captained his team to the Championship title. Most importantly, he won four players of the week awards and the Big Ten Player of the year award that season. He left Michigan State as one of three players in their history to score more than 1000 points and 1000 assists.
Golden State Warriors
Golden State Warriors picked up Draymond Green in the 2012 NBA draft. He was the overall 35th pick and signed a $2.6 million contract with the Warriors. Green made his debut against Phoenix Suns, playing just one minute.
However, he got more playing time after the injuries to Brandon Rush and Richard Jefferson. Green made a winning layup with just 0.9 seconds left on 9 January to defend champion Miami Heats.
He finished the 2013/14 season with an average of 6.2 points and 5.0 rebounds per game. Unfortunately, the Warriors lost first rounds playoff against Los Angeles Clippers by 4 games to 3.
First NBA Championship and All-Star Selection
Green averaged 13.6 points per game when the Warriors were 5-2 in the first seven games. With Green averaging 13.3 points per match, the Warriors went 16 matches unbeaten streak after that.
He scored a triple-double in Game 6 of the NBA finals, becoming the sixth player in NBA history to achieve that feat in finals. He finished the season with an NBA championship and got second on both the Most Improved Player Award and Defensive Player of the Year.
In November 2015, Green recorded his third and fourth career triple-double in two consecutive games.
After a month, he recorded 5+ on all major five categories with 24 points, 11 rebounds, 8 assists, 5 steals, and 5 blocks against Boston Celtics, making the Warriors winning streak to 24-0. Despite Draymond's 24 points & 11 rebounds, Milwaukee Bucks broke the Warrior's winning streak in the 25th game.
On March 30, he recorded 1,000 points, 500 rebounds, 500 assists, 100 steals & 100 blocks to become the first NBA history player to do that in a single season. In a postseason match against Trail Blazers, he recorded his career-high 37 points.
You might be interested in reading about Devon Hall Bio: Early Life, Career, Net Worth & Unknown Facts
Second NBA Championship
After starting the new season, Green kept performing on that same level and once again got named for the NBA All-Star Game.
In February, Day-Day became the first NBA history player to record five blocks and ten steals. On March 31, he became the first Warriors player to record 150 steals and 100 blocks in a single season.
Further, he helped Golden State Warriors win the 2017 NBA championship while being the first team to go 12-0 in playoffs. At the end of the season, Green became the first-ever Warriors player to win the NBA Defensive Player of the Year Award.
Third NBA Championship and 2018/19 Season
Once again, he started the new season on the same note. On January 4, 2018, Green passed Tom Gola to become a franchise leader with 21 triple-doubles. A couple of weeks later, he crossed the 4000 points and 3000 rebounds mark.
On February 24, he secured the eighth position on the Warriors blocked shot list. Similarly, Green helped the Warriors to win back to back NBA Championship while having the most playoffs rebounds in Warriors history.
Making headlines is great. The attention has been grabbed. Now the next steps are more important now than ever. But it's not just athletes, the next steps from the black community as an entirety. The next steps from the White community that supports being apart of the change…

— Draymond Green (@Money23Green) August 27, 2020
The Dancing Bear missed most of the first part of the 2018/19 season with an injury. However, once he got into the team, he gave his best to take his team to the NBA finals. His single postseason triple-doubles of six tied him on second with Magic Johnson in NBA history.
On February 1, 2020, he tied his career-high of 16 to victory over Cleveland Cavaliers.
National Team
Green averaged 8.6 points and 6.0 rebounds for the US National team in Summer Universiade Men's Basketball Tournament 2011. Despite Green's impressive performance, the USA finished in the fifth position.
Green was a member of the US team that won the Gold medal in the Rio Olympics 2016.
Draymond Green | Net Worth & Salary
After he got selected by the Warriors in the NBA draft, Green signed a three-year $2.6 million contract. In 2015, he extended his contract with Warriors for five years with an $82 Million Contract.
His current salary is based on the $118 Million worth of five-year contract he signed with Golden State Warriors in 2019. According to the Celebritynetworth.com:
Draymond's Salary is $16.4 Million, and Net Worth is $50 Million.
On September 15, 2015, Draymond donated a record fee of $3.1 million to Michigan State. That was the largest ever amount given by an active athlete to his former school.
Green also has endorsement deals with Major League Fantasy, Converse, and others. According to Forbes, he earns millions from those deals.
Draymond bought a large mansion worth $9.6 Million in LA's Brentwood neighborhood in August 2020. The mansion is in the same neighborhood as other NBA players LeBron James and Blake Griffin.
Career Highlights and Awards
3 × NBA Winner (2015, 2017, 2018)
3 × NBA All-Star (2016,17,18)
NBA Defensive Player of the Year – 2017
NBA Steals Leader – 2017
Big Ten Player of the year – 2012
No. 23 retired by Michigan State Spartans in his honor
Draymond Green | Controversies
Draymond often gets penalized for fouls during the match. In the past, he has got a penalty from NBA for fouls on LA Clippers Blake Griffin, Oklahoma City Thunder's Steven Adams, Cleveland Cavaliers LeBron James, and his own teammate Kevin Durant.
As generous as Green is, he often gets pulled in some scandals. In July 2016, he got involved in a fight with Michigan state defensive back Jermaine Edmondson and was arrested. After posting $200 bail, the Police released him after four hours.
In-Game 1 of the 2019 NBA finals, Green had an altercation with Toronto Raptors fan and Rapper Drake. Moreover, in August 2020, Draymond paid a $50,000 fine for the comment he made about Devin Booker during the pregame show.
Here you can read about fellow Basketball player Damian Lillard Bio: Career, Stats, Contract, Endorsements Wiki
Draymond Green | Social Media Presence
Instagram: 3.2M followers
Twitter: 1.3M followers