Alex Ovechkin is considered by many as the greatest goal scorer in NHL history. But, apart from his professional career, his personal life is also equally motivating and intriguing.
Born in an athlete family, Alex has triumphed in hockey and continued his family legacy. He accomplished success at a very early age, and since then, he has only claimed the pinnacle of his career.
However, in this article, we will learn about the Alex Ovechkin brothers. This topic is susceptible to Alex since he lost one of his brothers at the early age of 10.
For a long time, Alex didn't spill anything about his late brother Sergei. Still, eventually, he talked about him and told how much he motivates Alex to accomplish tremendous success.
Let's get to know more about Alex's two brothers Sergei and Mikhael Ovechkin. But before that, here are the quick facts about Alex Ovechkin's brother.
Alex Ovechkin's Brother: Quick Facts
| | |
| --- | --- |
| Full Name | Mikhael Jr. Ovechkin |
| Date of Birth | Not Available |
| Nickname | Michael |
| Religion | Not Available |
| Sexuality | Straight |
| Father Name | Mikhail Ovechkina |
| Mother Name | Tatyana Ovechkina |
| Place of Birth | Moscow, Russian Soviet Republic |
| House Location | Not Available |
| Gender | Male |
| Ethnicity | Not Available |
| Age | Not Available |
| Profession | Not Available |
| Famous For | Brother of Alex Ovechkin |
| Nationality | Russian |
| School | Not Available |
| Height | Not Available |
| Weight | Not Available |
| Eye color | Black |
| Favorite Sports | Hockey |
| Relationship Status | Not Available |
| Girlfriend | Not Available |
| Children | Not Available |
| Siblings | Late Sergei Ovechkin, Alexander Ovechkin |
| Zodiac Sign | Not Available |
| Social Media | Not Available |
| Marital Status | Not Available |
| Alex Ovechkin's Merch | Jersey, Trading Card |
| Last Update | October, 2022 |
Brief Details About Alex Ovechkin
Alexander Mikhailovich Ovechkin, born on 17 September 1985, is a Russian professional ice hockey left winger. Alex currently plays for the Washington Capitals of the National Hockey League (NHL). In addition, he is also the captain of the Washington Capitals.
He is nicknamed "Ovi" (alternately spelled "Ovie") and "the Great Eight" Ovechkin is one of the greatest ice hockey players of all time. However, Ovechkin's most abiding nickname is "Great 8."
Ovechkin commenced his professional career with Dynamo Moscow of the Russian Superleague. He played there for four seasons from 2001 to 2005. Furthermore, he returned for a short time during the 2012–13 NHL lockout.
Alex's known for his deadly one-timer, which he usually fires from the left faceoff circle, an area known as his "office." Ovechkin has received the Hart Memorial Trophy for the most valuable player in the league three times (2008, 2009 & 2013).
In addition, Alex is presently studying for a Doctor of Sciences. He is close to obtaining the degree. The degree he picked is the Russian equivalent of a higher doctorate or Ph.D. His area of study is Pedagogical Sciences.
Alex Ovechkin: Early Life
Ovechkin was born in Moscow and belonged to an athlete family. His father, Mikhail, was a football player, and his mother a basketball player. His mother knew from the beginning that her youngest son was fated for sport.
"From birth, it was visible," she said. Alex was a very active, walking, and curious child. However, he was just two years old when he first picked up a hockey stick.
Moreover, whenever a hockey game appeared on television, he would leave all his tasks aside from whatever he was doing and not allow his parents to change the channel.
Also read about; Charles Antetokounmpo: Giannis Antetokounmpo father >>
Alex moved with his family to a tall building on the outskirts of Moscow when he was a child. He attended public school there. Ovechkin was a very driven person and never influenced his friends who got high in harmful stuff.
Instead, he was attending training sessions all morning and night. Alex always dreamed of playing in the NHL. In addition, he also kept cards of the famous players in his room, especially of his idol Mario Lemieux.
Alex Ovechkin's Brothers
Alex Ovechkin is the youngest son of Soviet athletes. His mother is Tatyana Ovechkina, a two-time Olympic gold medalist in basketball (1976, 1980). While his father, Mikhail, is a former football player.
Likewise, Alex had two older brothers, Sergei and Mikhael. Unfortunately, his older brother Sergei has already passed away due to a blood clot. During the demise of his elder brother, Alex was only ten years old.
His elder brother was always obliged to fulfill Alex's needs. Whenever his parents could not get young Alex to hockey events, his elder brother Sergei came forward, ensuring his younger brother got where he needed to go.
Alex's other brother Mikhael Ovechkin is more of a private and secretive person. So there is not enough information about him. However, he often travels to see his brother plays and utterly supports him.
Mikhael Jr. didn't have his famous sibling's competitive fire, but he helped him in sports. Furthermore, he also worked for the WNBA's Washington Mystics.
Alex Ovechkin About his Late Brother Sergei Ovechkin
Alex's older brother Sergei passed away at the age of 24. However, Alex was only 10 when he lost his older brother. Unfortunately, his brother met in a car accident and died unexpectedly because of a blood clot.
It was a crucial moment for him to spend time with his brother Sergei as he was one of the people who encouraged Ovechkin to get into hockey.
According to Alex, his brother is looking at him from up and giving him all the power and emotions to move ahead.
Back when the tragic event happened in 1996, Ovechkin was a young hockey player. Moreover, he had a game the very next day. So his parents took him to the arena and motivated him to suit up.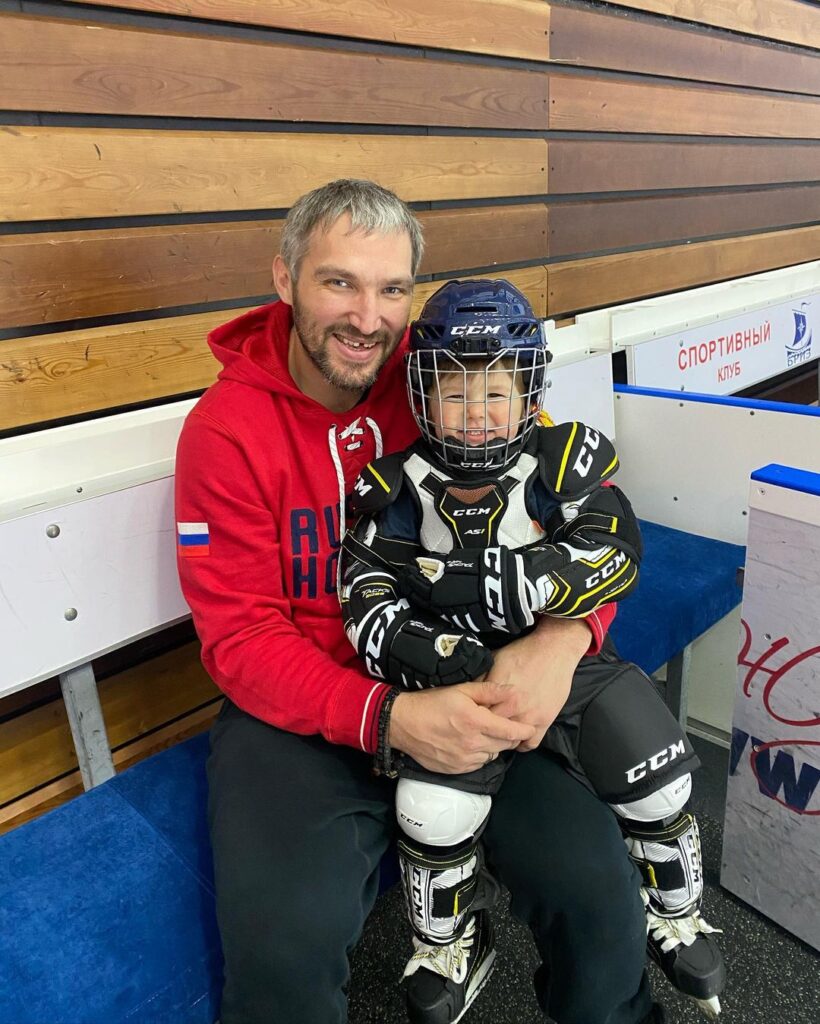 It was a challenging situation for Alex to go to the rink knowing about his brother's death. He remembered that he was crying that day on the bench, and his coach told him to play, and he played with a heavy heart.
"You're 10-years-old. Obviously, you don't acknowledge what's happening."
Ovechkin said. "It was a difficult moment for my mom and dad and all my family. Older son passes away. It was a hard time."
Alex Ovechkin took Stanley Cup to his late brother Sergei grave
Alex Ovechkin finally won his first championship as a member of the Washington Capitals after 13 seasons of making his NHL debut. However, that dream likely would not have been discerned without his late brother.
After being entitled to such a victory, Ovechkin's father, Mikhail, and his mother, Tatyana, went to a graveyard to share the championship trophy with Sergey Ovechkin.
"It was a difficult moment, it was a difficult moment for my parents, but it is what it is," Ovechkin said.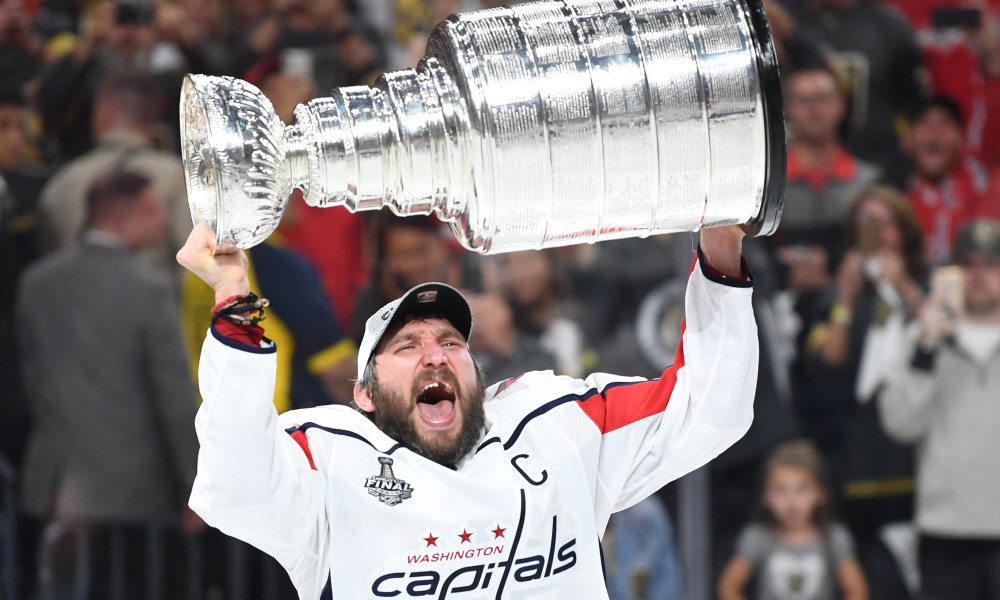 "You can't reverse time. You can't change the time, so we move forward. But I think it was vital for me personally because Sergie's the guy who, he's my brother. You can't change it, but he motivated me to play hard, and I gave what I can on the ice."
Ovechkin added 61 more in the playoffs and scored 607 regular-season goals. After every one of those tallies, Ovechkin kissed his glove and gestured skyward, realizing Sergey above.
He said in the interview that his brother is undoubtedly very proud of him and is looking at him from upstairs.
Sergei as a Motivator to Alex Ovechkin
The traumatic childhood event probably inspired Ovechkin to become a champion and even one of the game's best players. Ovechkin scores at a pace that defies his age.
Despite doling out hits like a checking-line forward, he's one of the most sturdy players in the NHL.
His brother's death motivates Alex to be more in the right way than the lousy way.
Only Alex and his brother Mikhael live with his family after the demise of Sergie. So, it encourages him to take care of his parents as one of them has to come forward.
Alex Ovechkin said, "So it doesn't matter if it's hockey or something else, I have to be successful."
His brother had a significant impact on Alex, and maybe he thrives for more success in the future to make his brother more proud.
We wish him more success in his upcoming endeavors and hope he perpetuates to make his family, brother, and nation proud.
Don't miss out; Artemi Panarin's Girlfriend Alisa Znarok: Bio & Net Worth >>
Alex Ovechkin named his first son after his late brother Sergie
Alex Ovechkin had his first son Sergei on August 18, 2018, with his wife, Nastya Shubskaya.
The couple named the child after his late uncle Sergei, who passed away due to a blood clot.
Ovechkin has always tried everything to pay tribute to his brother, however possible, throughout his career in the NHL.
In addition, he also has engraved into his gloves in Cyrillic with Ovechkin on the right and Sergie's name on the left.
Now, his son, Sergei Aleksandrovich Ovechkin, will carry on that legacy and serve as a tribute to a man who impacted Alex's life in a significant way.
Alex Ovechkin: Social Media
Alex Ovechkin is pretty active on social media, where he consistently shares a snap along with his family and pictures of his games.
He has extended support to Russian President Vladimir Putin, and he often reflects that through his social media. In addition, he also created a social movement supporting Putin, which he announced through Instagram posts.
However, Alex has a massive fan following on Instagram with 1.6 million followers until now.
He goes by the username @aleksandrovechkinofficial. The captain of the Washington Capitals is also active on Twitter, where he has accumulated 2.5 million followers until now and goes by the username @ovi8.
Alex Ovechkin's Brother: Social Media
Unfortunately, there is no information about Alex's brother Michael's social media. According to several sources, he is not active on social media and prefers to live private.
Alex Ovechkin Brother: Net Worth
There is no data about the source of income of Alex Ovechkin's brother Michael so we cannot estimate his net worth.
However, Michael's brother Alex, an NHL superstar, has an estimated $80 million fortune. Most of Alex's wealth is accumulated as a professional hockey player. Besides that, he is also engaged in various endorsements and sponsorships.
On July 27, Ovechkin and the Capitals made a five-year, $47.5million deal. He'll turn 40 by the time this new contract with the Capitals is over.
FAQs about Alex Ovechkin's Brother
Does Alex Ovechkin have any siblings?
Alex Ovechkin is one of the three children of Mikhael Ovechkin and Tatyana Ovechkin. He had two older brothers Sergei and Mikhael.
Unfortunately, he lost his one brother Sergei in a car accident due to a blood clot.
Read about: Patrick Kane Girlfriend: Amanda Grahovec Bio >>