In her attempt to touch the sky, each leap taken by Aly Raisman was so beautifully executed, and every twitch of her muscles screamed her hard work and dedication.
Aly Raisman's identity extended beyond the retired Olympian, proving herself far more talented outside the spotlight of sportsmanship.
Voicing her feeling in words, she has constantly fought and sought a world where empathy is prioritized and justice prevails.
In addition to being one of the most decorative Olympians, she is also the brave woman many people look up to.
Quick Facts
Full Name
Alexandra Rose Raisman
Nickname
Aly
Birthdate
May 25, 1994
Birthplace
Needham, Massachusettes, U.S
Residence
Needham, U.S
Nationality
American
Ethnicity
Caucasian
Religion
Jewish
Horoscope
Gemini
Age
29 Years Old
Father's Name
Rick Raisman
Mother's Name
Lynn Raisman
Sibling
3
Sibling's Name
Brett, Chloe and Madison
Marital Status
Unmarried
Education

Needham High School
Babson College

Profession
Gymnast
Discipline
Women's Artistic Gymnastics
Level
Senior International Elite
Club
Brestyan's American Gymnastics
Head Coach
Mihai Brestyan
Assistant Coach
Sylvia Brestyan
Choreographer
Sylvia Brestyan
Height
5'2″ ( 157 cm)
Weight
52 kg
Build
Athlete
Eye Color
Brown
Hair Color
Brown
Retirement
January 14, 2020
Awards & Achievements

Two time Olympian
Six-time Olympic Medalist

Net Worth
$4 million
Social Media
Instagram, Twitter, Facebook
Merch
Picture Book
Last Update
November 2023
Aly Raisman: Early Life
Aly, born in a family with both parents having the athlete's portfolio, it was no surprise that she dived right into being an athlete.
At the young age of 2, normally, a child starts to explore the world's vocabulary, but Raisman began to pave her career paths.
She started gymnastics when her mother brought her to Mommy and Me classes. Being a super active kid with a lot of energy, she believes gymnastics was the ideal choice for her.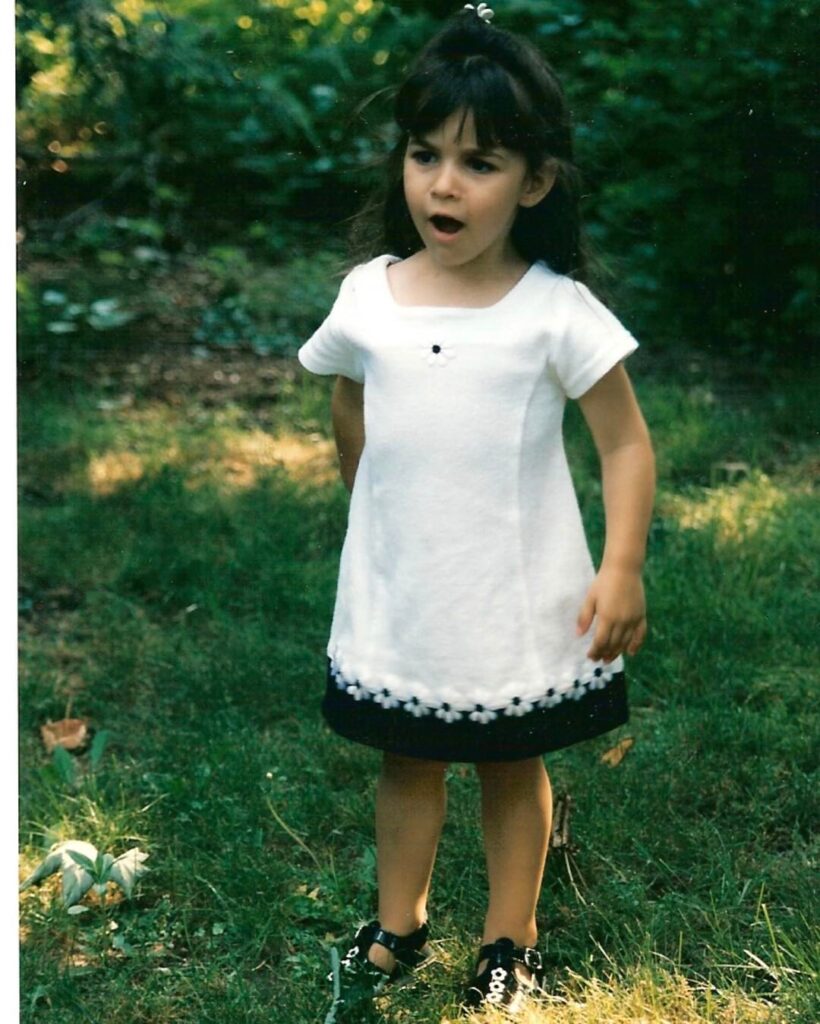 When she reached 10, gymnastics became more than just a recreational thing to her. She advanced her training and worked with Mihai and Sylvie Brestyan at their American Gymnastics Club in Burlington, Massachusetts.
Consequently, at around 14 years old, she began competing at an elite level.
Aly Raisman: Age, Height & Weight
Her small stature has been a gift for her career as a gymnast. Towering to the 5 ft 2-inch height, she had the upper hand over all the tall gymnasts.
Of course, the flexibility and ton of practice are a must; however, she was loved by gravity and favored by momentum because of her height.
In addition to that, weighing 52 kg, she maintained a perfect body that supported her in having a clean execution and perfect landings during her performances.
Aside from her bodily appearance, she is a lovely woman with beautiful big brown eyes. Her hair, often seen in a bun during competition, is long and brown, slightly wavy, complementing her triangle face and fair skin.
Born on May 25, 1994, she has a Gemini star sign.
Simone Biles is the most decorated professional gymnast and ranks among the most successful gymnast in history with outstanding achievements. Get more details from this link!
Aly Raisman: Professional Career
With one of the most decorative careers in gymnastics, she has earned many achievements and summarizing it all seems like describing it all.
In 2010, she competed in the World Artistic Gymnastics Championship for the first time, assisting the American team with a silver medal.
The following year, the American team won gold, with Aly recognized for her tumbling pass due to its originality and difficulty.
She was qualified to compete in the 2012 Olympic Games in London, where she led the Team Fierce Five and helped the American team finish first.
Aly won a gold medal on the floor in the same game, becoming the first American woman to accomplish so. Additionally, she set the highest record in the floor exercise in a major international competition.
She also won bronze on the balance beam, making her the most decorated American Gymnast at the 2012 Games.
With the injury she had during the Kellogg's Tour of Gymnastics Champions, she did not return until 2015. In the World Championship, she was also a member of the gold-winning team.
In the 2016 Olympics, she again became the captain of the American team named "Final Five," where they again won gold as a team. This time, she and her teammate Gabby Douglas were the only American gymnast to have back-to-back gold.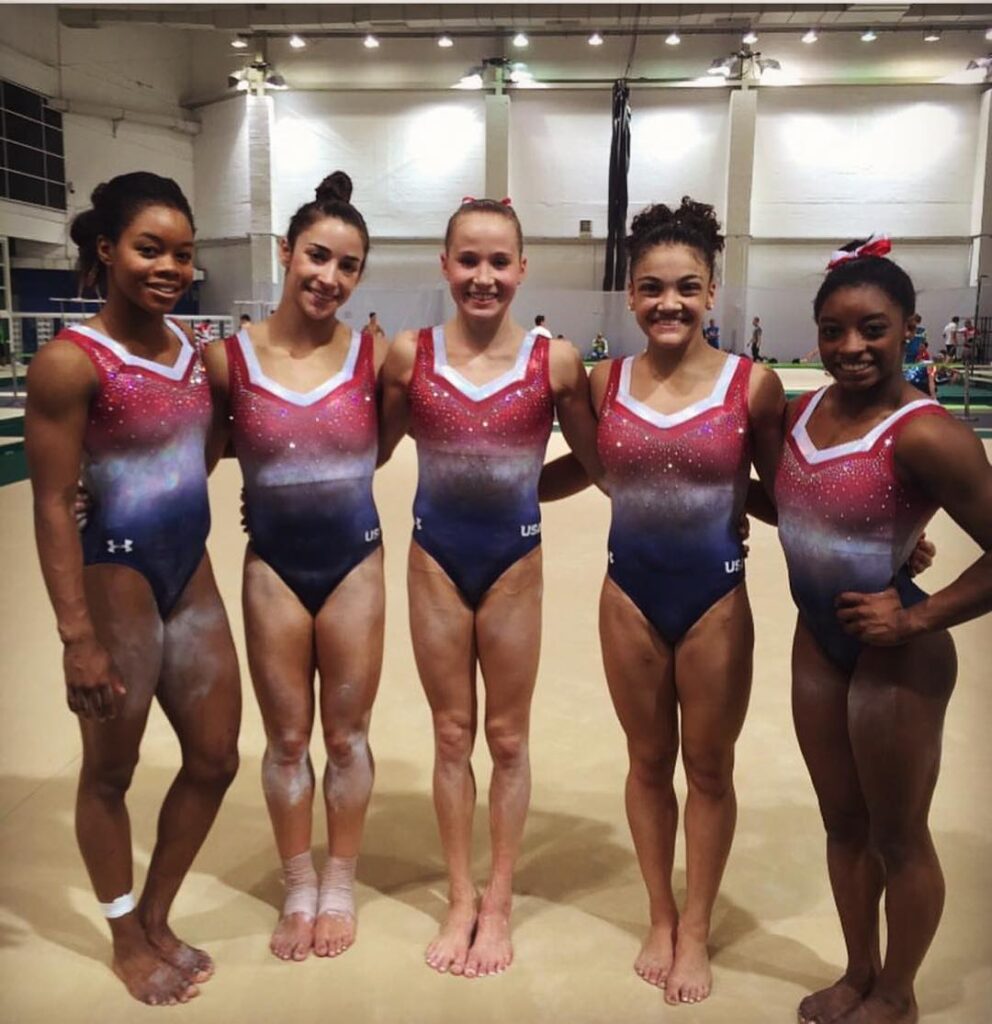 She also won the silver medal in individual all-around and floor exercises, making her the third most decorated American gymnast in the history of the Olympics.
However, on January 14, 2020, she announced her retirement from gymnastics, stating that she wants to reflect on her fast-paced and whirlwind 10 years of life.
"So many memories bubbled up over the holidays, and I realized I need to give myself the space to really sit with these feelings and reflect," she wrote on Instagram.
Career Besides Gymnastic
Aly has consistently proven that she is equally talented in other areas as she is in gymnastics. She participated in Dancing Star Season 16 and finished fourth along with two-time champion Mark Ballad.
Furthermore, she has published her book named Fierce: How competing for myself changed everything. In an interview, she remarked;
"When I found out I was writing a book, I wanted to include the best moments of my life and the worst moments of my life because they both make us into who we are, although the hardest parts are really difficult to talk about."
Likewise, she also appeared in the popular American pop band Maroon 5's 'Girl Like You' music video, featuring Cardi B, with the T-shirt slogan "Always Speak The Truth."
In addition to that, she has also given a cameo appearance in Charlie's Angels reboot film.
And, in the long run, we hope to see different sides of immensely talented Aly Raisman.
Aly Raisman: Sexual Abuse
I frequently wonder when hope dies, if it dies before the dream or the contrary. It is only known who has made significant sacrifices to attain one of them, and certainly, the US's women's national gymnastics team knows a lot about it.
In the disguise of a helping hand, the young girl's innocence was sucked by the parasitic like serial sex offender Larry Nassar.
And the authorities blinded their eyes and sealed their ears, constructing a thick wall that couldn't let the screams of young girls be heard.
Nassar misused the trust their parents gave, the respect young girl had and continues to haunt them for almost three-decade. His first victims range from 6-15-year-old girls who have no idea what molestation and abuse are.
So-Called "Treatment"
Nassar continued to take advantage of them and made the girls feel guilty for doubting him due to his grooming and praising remarks about them to their parents.
Aly was one of several sexual abuse victims who was molested since 15 years old. Entering girls' hotel rooms and, touching them inappropriately in their private parts in the name of 'pressure point' for pain relief, and in the name of massage.
In addition, he used to give sleeping pills to the girls in flight, and the next thing they knew, they were in his hotel room, where he gave them "treatment."
This is just taking a jug of water from the ocean. If it is to be described more thoroughly, it goes well beyond the point of wanting to vomit.
Let us not be misinterpreted: these girls are survivors, not victims. One who is strong and powerful enough to stand their ground against the most formidable foes.
After Effect
The world moves on, and so do people; once so popular and rages the world, the story slowly fades away. However, the survivors keep on battling their whole life.
Not every girl was as powerful and determined as the girls like Aly. Some went on to the point that there is no coming back.
Larry's grooming and manipulation were so intense that their parents turned against their own kids and refused to trust them.
As Kyle Stephen mentioned, it caused a rift between her and her father, who tried everything he could to reconcile their relationship but subsequently committed himself due to remorse.
Raisman stated that this incident took everything she had, and though she appears to be fine, it took every ounce of energy not to break down. From working 7 hours a day, she went not to be able to work at all. She further added that it seemed like she was reliving it every time she talked about it, which was tough.
The Lawsuit Against USAG AND USOC
Raisman filed a lawsuit against USAG and the USOC in 2018, alleging that they knew or should have known about the continuous abuse. She charged the organizations that failed to stop the ongoing abuse.
Furthermore, she characterized the horrible conditions at the Karolyi Ranch, USA Gymnastics' training camp, as a neglected system, claiming that the showers lacked soap and the beds were covered in dirty, bug-infested bedding.
To back up her claim, the athlete's trainer stated that coaches and staff frequently leave the facilities, leaving the girl to be treated by Nassar in their bed.
Nassar pleaded guilty to molesting over 300 athletes, and it is impossible to believe that USAG was unaware of the ongoing problem.
Nassar is to blame, but so are USAG and USOC because if they had taken meaningful action when the initial accusation was received, many girls, including Aly, would not have had to endure this abuse.
Aly Raisman: Net Worth
With all the achievements she attains, her net worth definitely appears reasonable. Her net worth is somewhere nearly $4 million.
In addition to that, she also endorsed top companies like Playtex, Ralph Lauren, Revision Skin, Kellogg's, and many more, which adds more to her income. Furthermore, she also is an owner of some luxury automobiles.
She currently resides in Massachusetts with her family.
Kohei Uchimura is a Japanese professional gymnast who has several medals under his belt. Sadly, he did not qualify for the Tokyo 2020. Find out why?
Social Media
Instagram: 2.1 million followers (As of April 2022)
Twitter: 1 million followers (As of April 2022)
Facebook: 538K followers (As of April 2022)
FAQs
What does Aly Raisman do for a living?
Aly Raisman is the retired American gymnastic and two-time Olympic Gold Medalist. She currently works as a program designer in a gymnastic camp named Camp Woodward.
Why did Aly Raisman retire?
On January 14, 2020, she announced her retirement from gymnastics, stating that she wanted to reflect on her fast-paced and whirlwind 10 years of life.
Whether she remains in the spotlight of gymnastics or not, she has undoubtedly left a warm spot in many people's hearts and will continue to be showered with love and support for the rest of her life.