What is cricket as a sport famous for? The best batsmen, the fastest bowler, the spinning balls?
Well, the sport is not only famous for this reason. The sport is also renowned for some ill-tempered, angry cricketers.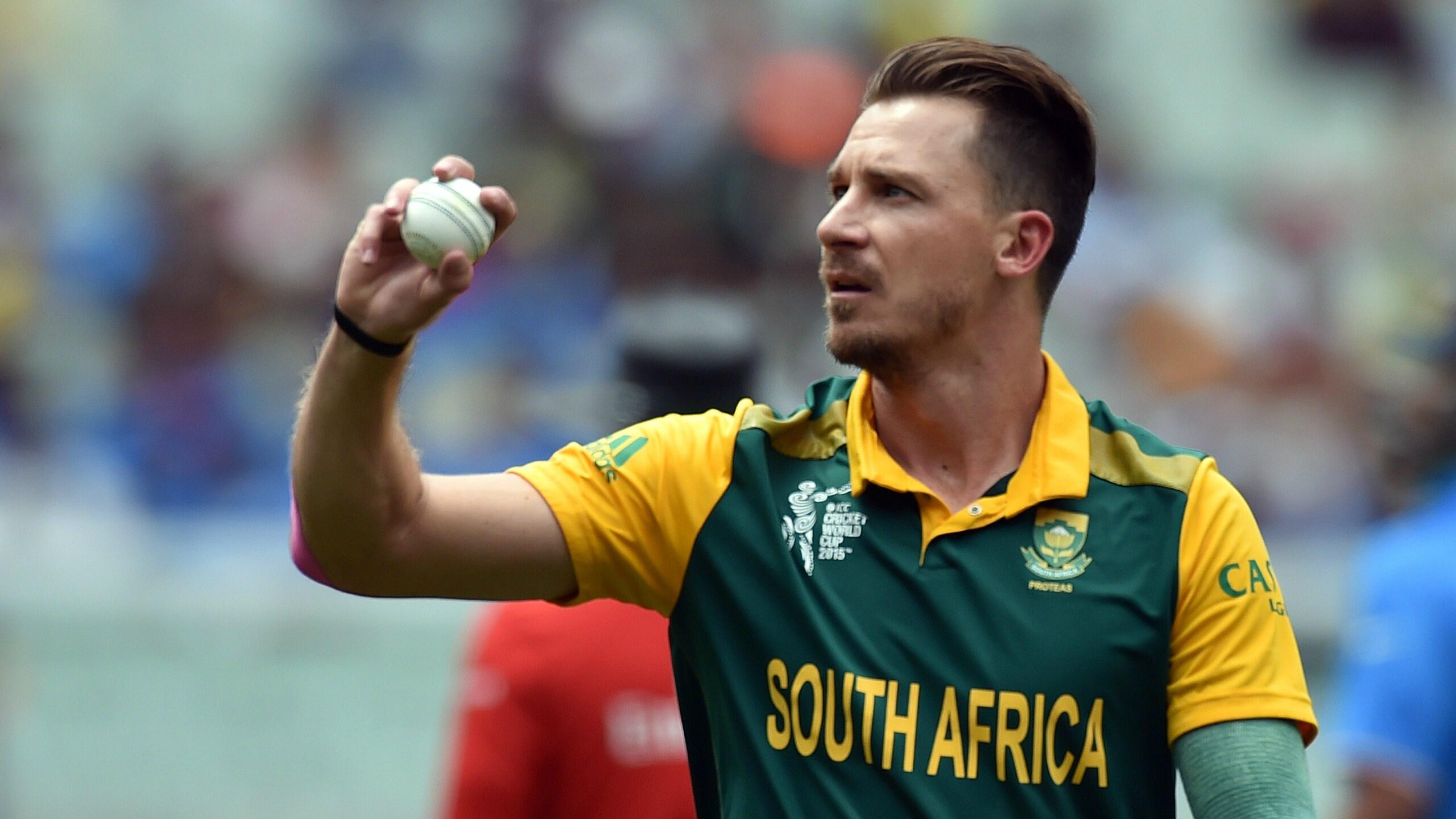 Yes, you heard that right! So be the players repeatedly quarreling with the umpires or lashing out with opponent players, they have earned themselves the title of angry cricketers.
Therefore, today we have compiled a list of ten cricketers who have repeatedly shown their short temper on the field. So, without further delay, let us get into the details.
Top 10 Angry Cricket Players In The World 2023
The list has been compiled with the help of various trusted sources from the internet like TheCricketLounge, SportsShow, etc. However, before getting into the details, let us look at the table below.
10. Curtly Ambrose
On our top 10 angry cricket players list, we are starting with a former Antiguan cricketer, Curtly Ambrose.
Broadly acknowledged as one of the finest fast bowlers of all time, Ambrose once famously lost his temper to his Aussie opponent Steve Waugh back in 1995.
The fault was not that of Ambrose, however. Instead, Waugh lost his composure and swore at him during a match. This made Ambrose hostile, and the field situation suddenly got intimidating.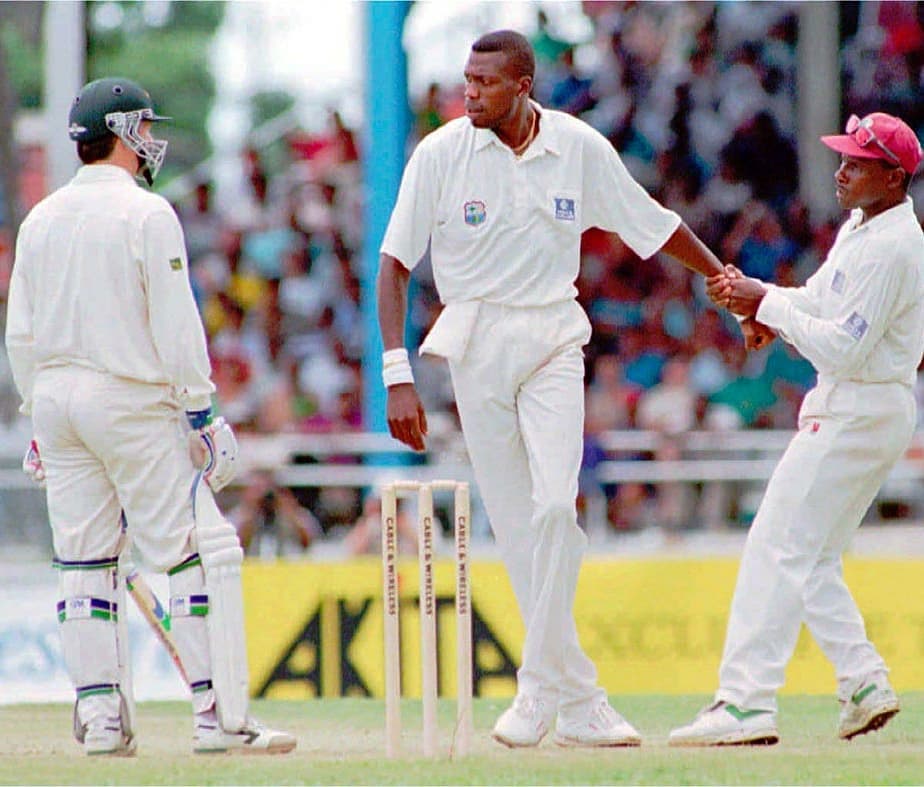 Ambrose already had an imposing figure with 6 feet 7 inches in height against Waugh. However, his teammates dragged him off the field before things got out of hand.
The incident was also documented in Ambrose's autobiography. And once, during an interview, he was asked if that was the only time he lost his temper in the middle. Ambrose replied by saying that was probably the only time in his career he got angry.
Go through the best cricket captains who led the team to many victories!
9. Dale Steyn
Dale Steyn is often considered one of the supreme fast bowlers of his generation. But fast bowling is not the only thing he is known for. This former South African player is also famous for being a very short-tempered person.
His bowling style matched his personality. He had a very aggressive out-and-out bowling style. Additionally, Steyn is a highly competitive cricketer. So you can guess what would happen in the field if he missed his target?
Steyn would let his opponent know what he was thinking. He would not hesitate to let his emotions known. But like often losing his temper, he would often celebrate vigorously after taking a wicket.
Steyn once stated that he "loves the buzz from bowling fast and wants to be the quickest in the world."
8. Ian Botham
Ian Botham is on number 8 of the angry cricket players. He is a former English cricketer who is hailed as one of the greatest all-rounders in cricket history. But he is also famous for his short temper.
Botham's outspoken nature was not only displayed in the field. He has been into deep hot waters and often headlined news during his career.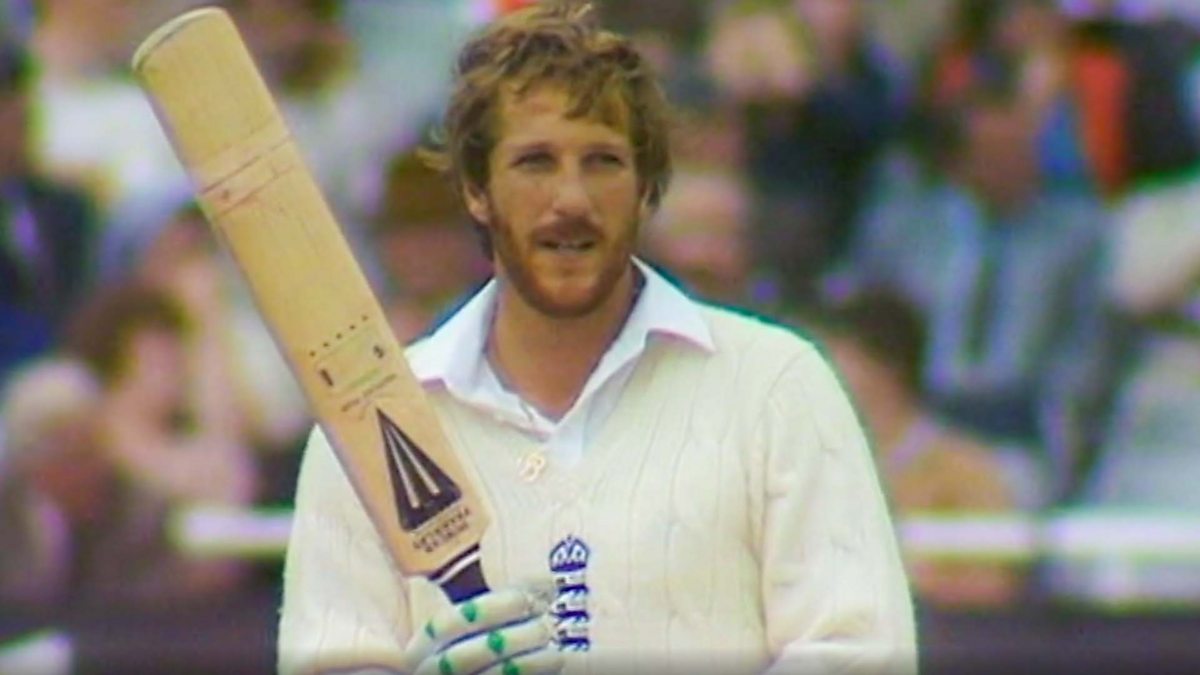 One of the famous incidents included Botham getting in a heated row with both the passengers on the plane and his team members.
His skills on the field are some of the best in cricket history, but his ill-temper is also something nobody ever wants to mess with.
7. Shoaib Akthar
Nicknamed "Rawalpindi Express," Shoaib Akthar is the fastest bowler in cricket history. With his speed bowling of 150 km/hr and hard, lethal stares, Akthar was an aggressive player.
Akthar was often accused of unsportsmanlike conduct and controversies during his playing career.
For example, in Australia's 2005 Test match series, the Pakistani fast bowler was sent home for alleged poor attitude and a positive drug test.
However, it wasn't the only incident that made him one of the angry cricket players. Akthar has many incidents like getting into verbal wars with Indian cricketers Gautam Gambhir and Harbhajan Singh and even attacking his teammate with a bat.
With his legacy as one of the fastest bowlers, he has also carved himself as one of the most aggressive players in cricket history.
6. Javed Miandad
On our number 6 is another former Pakistani cricketer, Javed Miandad.
Known for his unconventional batting style and hailed as one of the greatest batsmen from Pakistan, Miandad also made his reputation as an angry cricketer.
Although not poking fun at his height, Miandad is 5 ft 8, which is considerably smaller than his Western opponents. However, his temper was shorter than that.
Miandad made a name for himself as one of the aggressive and abusive players.
One of the most memorable incidents was that with Dennis Lillee. The two players got into heated, swearing words. But then, Lillee chose to aim a kick at him.
What happened next is forever engraved in cricket history as ugly sportsmanship between players. Finally, Miandad lost his temper and was just some inches away from cracking his skull.
Fortunately, the field umpire sprung into action before anything real unfortunate occurred. But unfortunately, there is also an infamous incident of him trying to jump at Kiran More.
Deal through 12 Best Cricket Spinner of All Time!
5. Gautam Gambhir
Next up, we have a former Indian cricketer who transitioned to a politician, Gautam Gambhir. He is the only Indian batsman to have scored more than runs in four consecutive Test matches.
Gambhir's short temper was displayed not just on one occasion. But, in fact, he has been known for not holding back and getting into multiple national and international incidents.
Some Indian fans believe his hostile nature against fellow cricketer Virat Kholi is why he wasn't picked in the squad for Test Series back in 2016.
Gambhir was not afraid to go head-on against any opposition during his career. But unfortunately, there are several incidents of this Indian cricketer losing his cool during the match.
Navigate on 5 Nike Deadlift Shoes To Hit Gym!
4. Andrew Symonds
We have placed the former Australian player on our list of angry cricketer players on our number 4. Symonds is famous for his exceptional fielding skills and his short temper.
The player has spent most of his time out of the team since mid-2008. The reasons were his drinking habit and disciplinary alcohol. He was frequently suspended or excluded from the team due to this.
Symonds has also got himself into a range of troubles due to his short temper.
In addition, he had some serious anger management issues, from being involved in a brawl at a pub to smacking his teammate.
Similarly, he has also been involved in the famous monkey-gate scandals in India. As a result, many fans had speculated that his growing antics led him to retirement in 2016.
3. Virat Kohli
Another Indian player on our list of angry cricket players. Virat Kohli is our number. Although widely regarded as one of the best batsmen of his era, Kohli also, at times, has displayed how quick of a temper he has.
The cricketer has an aggressive nature. As a result, during his early career, the media describe him as "brash" and "arrogant."
However, there have been multiple occasions when Kohli's short temper was seen in the match.
He has been in numerous confrontations with the umpires and players. Many players who have shared a field with him also talked about his aggressive attitude.
Kohli does not mince his words and does not back out from confrontation. There was even an incident when he struck out his middle finger to an abusive group of spectators on the second day of the Sydney Test.
2. David Warner
We are coming to the end of the list of angry cricket players. On number 2 is former Australian cricketer David Warner. He is known for his aggressive playing style.
Warner is one of the best batsmen from Australia, a short-tempered player. But unfortunately, he has gotten himself into many incidents, like where he attacked Joe Root.
It led him to be dropped out of Australia's second match in the 2013 ICC Champions Trophy. After that, Warner got into an altercation with South African wicket-keeper Thami Tsolekile.
The umpire had to step in twice to stop things from getting ugly.
Similarly, he also got into another altercation with South African wicket-keeper Quinton de Kock in 2018, baiting a spectator that led to a heated exchange.
During his playing career, Warner constantly suffered from anger management issues. As a result, he was often called out for his "thuggish" on-field behavior and dropped out of matches.
Explore 9 Best Bowling Figures in Test Cricket of the 21st Century!
1. Shane Warne
And one number 1 angry cricket player is former Australian cricketer Shane Warne. Widely considered one of the greatest bowlers in cricket history, he also earned his name for, you guessed it, as an angry cricket player.
During his playing career, Warne frequently got himself into controversies. Similarly, Warne often heated back and forth with umpires, opponents, and even his teammates.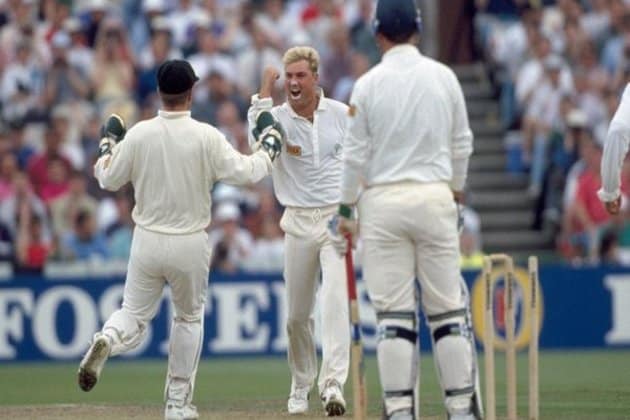 Sri Lankan former captain once gave his statement regarding their dislike for each other and their animosity.
In 2013, Warne was even fined and banned for one match for the use of obscene language and inappropriate physical contact with an official.
Likewise, the media heavily criticized his antics and short temper displays. Although he is remembered as one of the greatest players, Warne has also earned the title of the top angry cricket player.
Conclusion
The cricketers getting angry during the matches can also result from the heavy stress they face during the game. However, this does not justify their acts and the ill temperament they display during the match.
Which player do you think is the angriest cricketer? Let us know!