Austin Ekeler is an American football running back, currently teamed with the Los Angeles Chargers of the National Football League (NFL). Ekeler got signed by Los Angeles as an undrafted free agent out of Division II Western State University (Colorado) back in 2017.
Unlike many athletes, who rose to fame quite quickly, the journey of Austin Ekeler has been a long and patient one. Despite having an exceptional high school career, he was overlooked by every Division I college.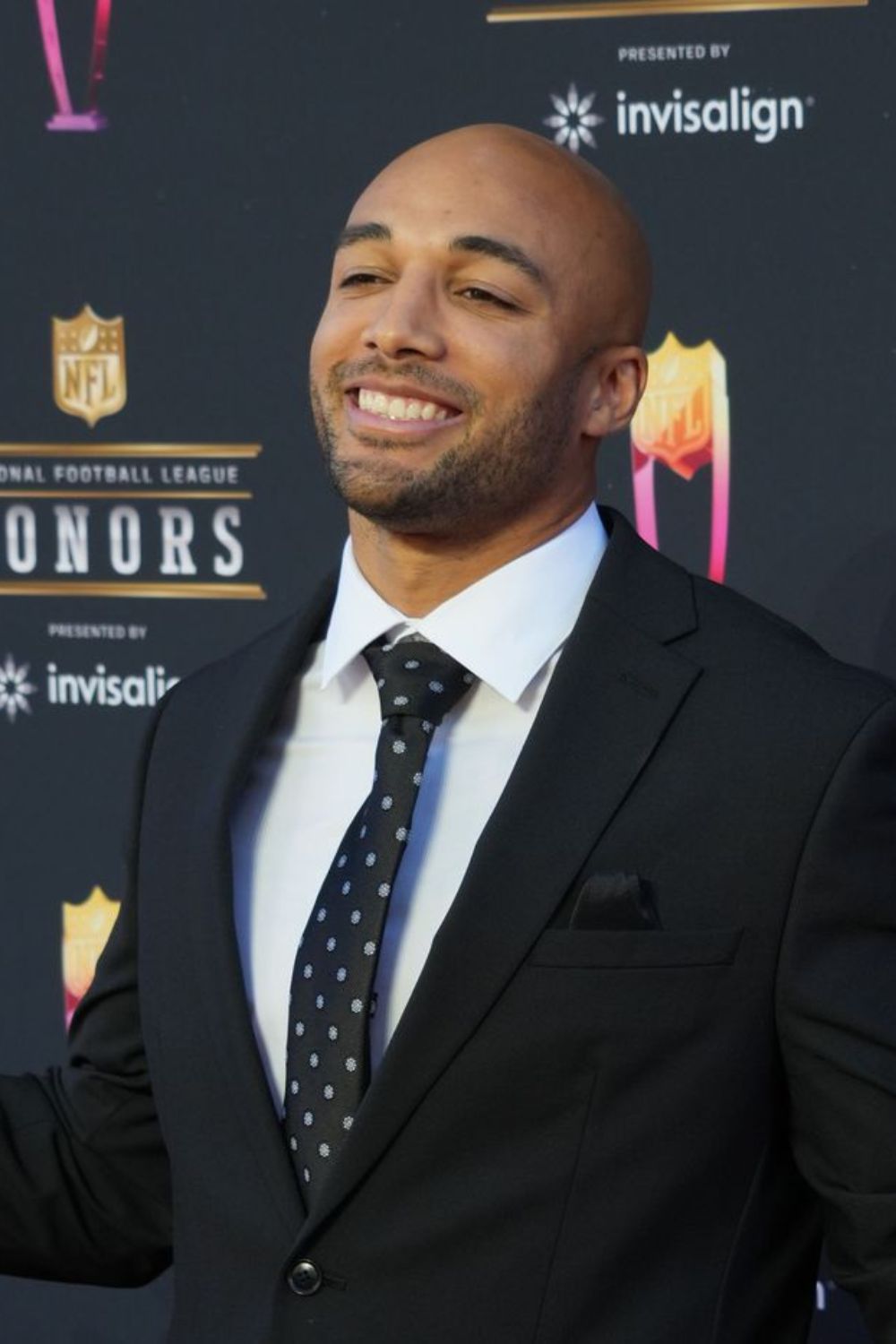 Every program of Division II college that did want him would ask him to switch positions. Except for one college that he hadn't heard of, Western State Colorado University.
So how did a boy spending his childhood in farmland gain NFL stardom? Before going any further, let us have a look at the quick facts.
Quick Facts
Full Name
Austin Ekeler
Birth Date
May 17, 1995
Birth Place
Lincoln, Nebraska
Age
28 Years Old
Nick Name
Austin
Religion
Christianity
Nationality
American
Ethnicity
Mixed
Alma Mater
Western State Colorado University
Eaton High School
Horoscope
Taurus
Father's Name
Unknown
Mother's Name
Suzanne Ekeler- Adams
Sibling
Wyett Ekeler
Height
5 ft 10 in (1.78 m)
Weight
91 kg (200 lb)
Profession
Professional Football Player
Current team
Los Angeles Chargers
Position
Running Back
Girlfriend
Taylor Frick
Net Worth
Estimated $1 million-5 million
Social Media
Facebook, Instagram, Twitter
Merch
Autographed Items, Jersey
Last Update
May, 2023
Austin Ekeler | Childhood
Ekeler was born on May 17, 1995. His mother, Suzanne, gave birth to Austin in Lincoln, Nebraska.
Austin does not remember his biological father, as his parents split shortly after his birth. Besides, his father was sentenced to life imprisonment.
Shortly after their split, Suzanne moved to Colorado Springs and met her future husband, who stayed for eleven years. Growing up, he hated his abusive stepfather.
His mother was a math teacher who also had to take other part-time jobs each summer to financially support the family. Besides, she also played basketball during her college days and coached high school sports for years.
Austin and his half-brother Wyatt had a very modest and simple childhood. They moved to his stepfather's ranch and were full-time employees who would take care of their horses, cows, goats, and chickens.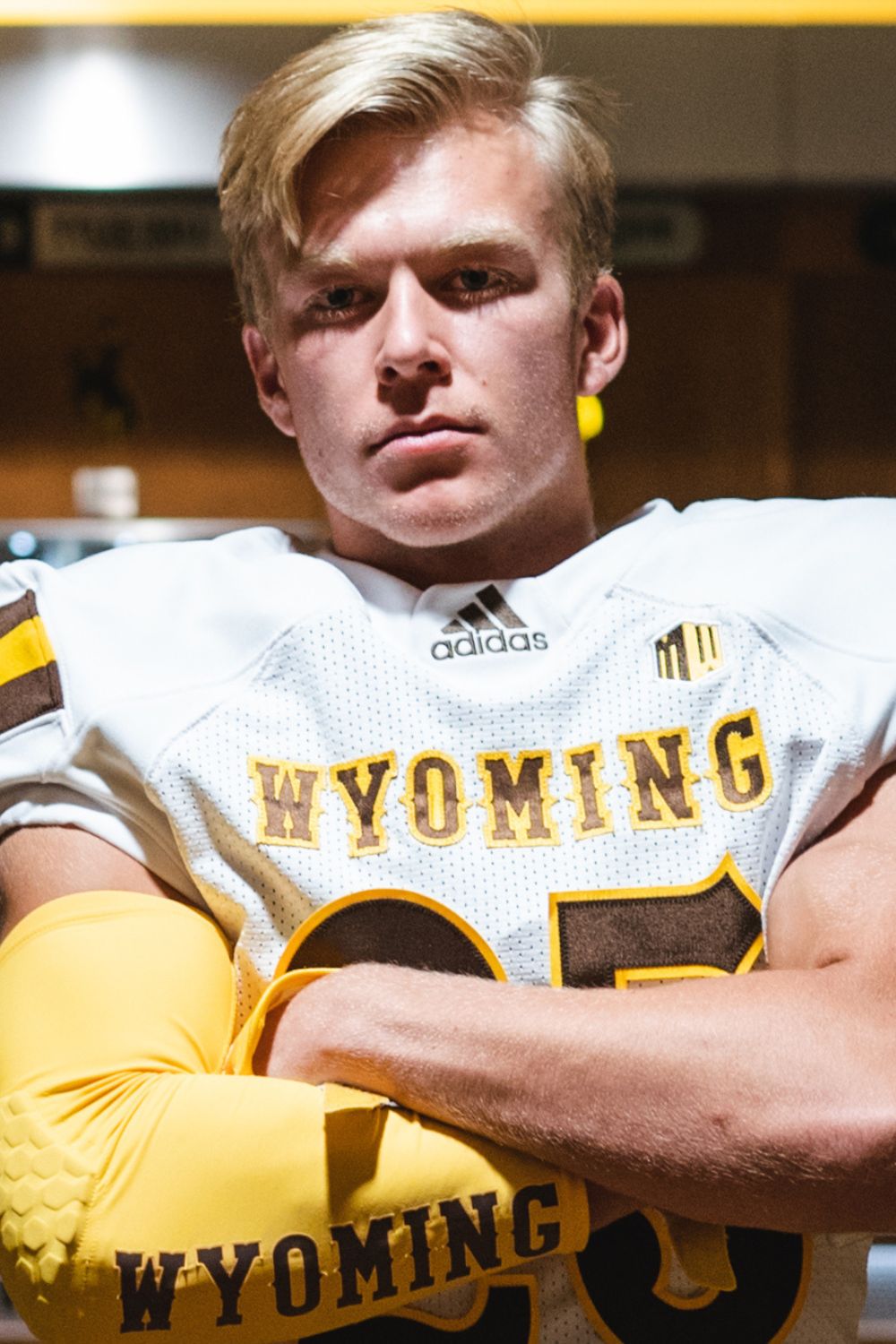 They had to be awake by 6 a.m. for backbreaking chores and were sent to break ice apart in the water tanks during winter.
Ekeler recalls that he hated every minute of it and would have pay to the price if anything went wrong.
You may also be interested in Cordarrelle Patterson.
Austin Ekeler | Age, Height, And Physical Appearance
As of now, Austin is 28 years old born under the sun-sign Taurus.
People with this horoscope are hardworking, talented, and have a high dedication towards their careers.
When talking about Austin, stands at a height of 5 ft 10 in (1.78 m) and weighs around 91 kg (200 lb). Being a professional football player, he has got athletic body type.
Unfortunately, the information regarding his shoe size, tattoos (if any), and other body measurements are unavailable at the moment.
Workout
As a matter of fact, Austin Ekeler is best known for his workout videos on Twitch he streams like a gamer. Furthermore, he doesn't have a specific gym routine, but he works out from his house.
Likewise, Austin is more into running and does it to maintain his weight.
During the workout, he does lunges, pushups, burpees, squats, star jumps, and some twist jumps.
As for his diet, Austin Ekeler is a pure vegan and also tries to cut out as many fatty and sugary things. Additionally, his main go-to dishes include rice, ground turkey, black beans, avocado, and either onions or bell peppers.
Austin Ekeler | Education
Austin attended Eaton High School and played college football. Football was his haven. At that time, he did not even love football.
He desperately wanted to escape that place, and therefore he saw football as his chance to leave. Austin put his mind, energy, and focus on football.
Despite scoring 42 touchdowns with 2,400 rushing yards during his senior year, many Division I colleges did not respond to him. Division II colleges, which he approached, wanted to change his positions.
Finally, Western State Colorado University, which he had not heard of, wanted him without any changes in his position.
Austin remembers being in a state of confusion when he found out he was ranked 22nd with the most rushing yards in the entire country, yet nobody wanted him.
The day he received his high school degree, he left for Western State Colorado University, Gunnison, in 2013.
In 2016, he made the difficult choice of putting his degree on hold as he was preparing for the draft.
He was four classes away from graduating in energy management but decided to take a break instead.
His mother being a teacher, stressed the importance of education and happily accepted going back to college to complete his degree.
In 2018, he decided to go to college and took classes in Oil and Gas Law and Prospects Economics of Oil and Gas. Moreover, he knew that he needed something to fall back on.
Austin Ekeler | College Career
During his time in Western Colorado, he played college football from 2013-2016.
As a freshman, he played nine games. Initially, he was one of the team's nine running backs but quickly earned a starting job.
No teammates would take the game seriously as no one considered football as a career. He quickly became the team captain for all his years in college.
My teammates and coaches, memories of a lifetime https://t.co/NR8MWygzxM

— Austin Ekeler (@AustinEkeler) August 19, 2020
For his efforts, he was named Don Hansen All-Super Region IV Offensive First Team (2013), Don Hansen All-Super Region IV Freshman of the Year (2013), Rocky Mountain Athletic Conference (RMAC) Offensive Freshman of the Year (2013).
Austin averaged 134.3 app purpose yards per game. He rushed 1,049 yards ranking him third in RMAC and tenth for a season in his college history.
As a Sophomore, he rushed 14 touchdowns and set his school record of 1,676 rushing yards, and 2,093 total all-purpose yards. Besides, with 152.4 yards, he recorded the second-most average rushing yards per game in college history.
He led his team as a junior to Division II. In 2015, he became the University's all-time career leader in rushing yards.
Moreover, he was the Harlon Hill Trophy candidate, given to the top Division II player.
Austin was the recipient of the National Collegiate Athletic Association (NCAA) Division II Conference Commissioner's Association (D2CCA) All-America Second Team and earned his second College Sports Information Directors of America (CoSIDA) Academic All-America honor.
He played 40 collegiate games and finished with 5,857 yards with 55 touchdowns. From a nobody who never got the attention he deserved, this time, people started noticing him.
Austin Ekeler | Professional Career
After being undrafted in the 2017 NFL Draft, he signed a three-year deal worth $1.66 million with the Los Angeles Chargers.
Austin had his first career touchdown against the Philadelphia Eagles with a 35-yard rush. Furthermore, he finished his rookie season with 260 rushing and two rushing touchdowns.
It's that time again… ⚡️⚡️⚡️ pic.twitter.com/bTHUsIFc8f

— Austin Ekeler (@AustinEkeler) October 4, 2020
Austin opened the season against Kansas City Chiefs and had 39 rushing yards. Against a game with the Cincinnati Bengals in Week 14, he suffered from a neck injury and missed two season games.
Austin finished his 2018 season with 554 rushing yards, 404 receiving yards, and three rushing touchdowns.
Ekeler started the 2019 season as a starter, and in Week 1, he rushed 12 times for 58 yards against Indianapolis Colts. He finished his 2019 season with 557 rushing yards with three rushing touchdowns.
Proving to be a valuable asset, he extended his contract in March 2020 with the Chargers for four more years, this time worth $24.5 million.
Austin Ekler | Stats
| | | | | | | | | | |
| --- | --- | --- | --- | --- | --- | --- | --- | --- | --- |
| Year | Team | ATT | YDS | AVG | TD | REC | YDS | AVG | TD |
| 2020 | Chargers | 116 | 530 | 4.6 | 1 | 54 | 403 | 7.5 | 2 |
| 2019 | Chargers | 132 | 557 | 4.2 | 3 | 92 | 993 | 10.8 | 8 |
| 2018 | Chargers | 106 | 554 | 5.2 | 3 | 39 | 404 | 10.4 | 3 |
| 2017 | Chargers | 47 | 260 | 5.5 | 2 | 27 | 279 | 10.3 | 3 |
| Career | | 401 | 1,901 | 4.7 | 9 | 212 | 2,079 | 9.8 | 16 |
Austin Ekeler | Net Worth
Until 2019, he was under a contract of $1.66 million, with a salary of $600,000. At the lowest, NFL players are paid around $400,000- $600,000, whereas at the highest level, they can be paid up to $50 million and above.
Going from undrafted to one of the Chargers' key players, his journey is one of the biggest success stories. Ekeler's exact net worth has not been estimated yet. But it is estimated that,
his net worth is around $1-$5 million.
His net worth is more likely to increase after extending his contract with the Chargers in 2023, worth 24.5 million.
After signing the contract, he became a multimillionaire and started two new businesses. Also, he occasionally enjoys celebratory dinners at Red Robin.
Austin Ekeler | Girlfriend
Although much information is not currently available, it is assumed that Austin is in a relationship with Taylor Frick.
Although he rarely posts about her on his social media accounts, numerous news articles confirm their relationship and report that she is a personal trainer.
Likewise, Austin currently lives near a beach and now plans to buy a house of his own with Taylor.
You may also be interested in Saquon Barkley.
Austin Ekeler | Injury
It is not a secret when we say that athletes are prone to injury. In September 2020, the Chargers announced that Austin suffered from a grade 2 hamstring injury.
But during a live stream, he said that "part of the tendon essentially ripped off the bone," which is close to a grade 3 injury.
The injury took place in Week 4 game against the Tampa Bay Buccaneers. Initially, he was placed on injured reserve, which meant that he would miss three games.
However, Anthony Lynn, the Chargers' head coach, later said in a press conference that he would be back "later rather than sooner."
After spending six games on injured reserve due to the injury, Ekeler made his return in Week 11 against the Buffalo Bills.
Austin Ekeler | Personality
Austin is and has always been dedicated and never had the slightest hint to quit.
Even during his ranch days, he might have hated every bit of it, but he never complained about it. Like his mother, he is quite competitive.
His mother feels very blessed to have a son like him. It indeed might not have been easy to raise children alone. In an interview, Autin said his mother is his role model and significantly influenced his life.
He is known to put maximum effort into everything he does. His mother claims her both son's efficiency and hard work in their work.
Austin has always been a responsible person. From a young age, he had significant responsibilities, from taking care of the animals to breaking the ice at 6 a.m and babysitting his brother.
Therefore, he has had a sense of responsibility and a work ethic inside him since young.
2022 Update | Austin Ekeler
Ekeler's fantasy prospects are mixed according to Los Angeles' schedule.
In 2022, the Chargers will face some weak defenses, including those from Houston, Seattle, Kansas City, and Atlanta.
They also compete against more frugal teams like San Francisco, Cleveland, and Denver.
The Chargers play playoff teams in seven of their final ten games after the bye in week eight.
Additionally, Miami and Indianapolis, two of its non-playoff opponents during that span, nonetheless managed to finish above.500.
Overall, drafting Austin Ekeler in the first round of a fantasy draft is a wise choice. Although his injuries and demanding schedule are cause for concern, the sheer volume of touches he achieves makes him immensely alluring.
He is deserving of his ranking as a top-five fantasy football running back.
You may also be interested in Dan Fouts.
The Popularity Graph
Austin is still being searched by people because of his active playing on the field.
Social Media
Austin has dedicated and loyal fans on his social media. As of 2020, he has 87.9k followers on Instagram, 182 k followers on Twitter, and 81.1 k followers on Facebook 13 k
Frequently Asked Questions
When is Austin Ekeler expected to return for the 2020 season?
After spending six games on injured reserve due to the injury, Ekeler made his return in Week 11 against the Buffalo Bills.
What is Austin Ekeler's jersey number?
Austin Ekeler plays on the field with jersey number 30 which is been assigned to him, as we can see in his record
Who will replace Austin during his recovery?
The chargers chose between Joshua Kelley and Justin Jackson until Austin recovered from his injury.
What is Austin Ekeler's fantasy value?
Austin's fantasy value is measured by average draft position (ADP). Ekeler's ADP is 3.09, meaning his fantasy outlook is in 3rd pick and 3rd round.
You may also be interested in Kyle Sloter.