Points guards are team floor general as they have the ability to control the tempo and flow of the game with their offensive and defensive skills.
The debate over the best point guards to play in the NBA is trickery and hard as many great and talented names in the basketball world have played in this position.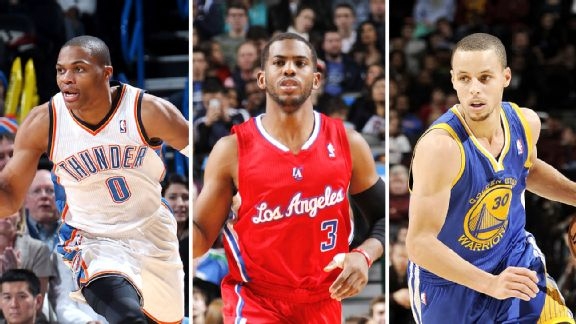 So, it seems quite unfair numbers of big names missing out. However, diving into players' stats, achievements, and contributions to the game, we have prepared our top 10 list.
10. Issac Thomas
Detroit Pistons
2x NBA Championship
12th-time All-Star Issac Thomas ranks 10th in our list of best point guards ever.
He is mainly known as Michael Jordan's main competitor in the NBA playoffs, but Thomas is certainly more than that, and his hall of fame status proves why.
Although Thomas's numbers are low than other players on the list, his deficit and leadership are no less than the greatest players in NBA.
Moreover, Thomas's desire to share his spotlight made Bad Boys Pistons phenomenal. Thanks to Issac's amazing playoff performance Pistons clinched 2 NBA rings.
His career average of 20.4 PPG, 8.9 APG, and 2.1 SPG are matched only by few players in the league.
Moreover, after winning the 1990 NBA Finals MVP, he became the shortest player to win the award.
Thomas's 9,061 assists rank 9th on the all-time list, whereas he remains Pistons minutes, points, steals, and assists leader to date.
9. Jason Kidd
Dals Mavericks, Phoenix Suns, New Jersey Nets, New York Knicks
1x NBA Champion
2018 Hall of Fame inductee Jason Kidd is probably the most versatile guard in basketball history. He is one of the top point guards who made everyone around him stronger.
10-All Star, 5 time All-NBA First Team, 4 times All-NBA Defensive First Team, and Hall of Fame shows how good Kidd was.
Kidd always impacted matches with accurate passing for teammates to score. In addition, he is considered the best rebounder among the guard by many analysts.
In the late years of his career, he developed into a sharpshooter. Criticized for his 3 points shot in the early years, Kidd is now 11th on 3 point goals made.
Likewise, Kidd is just behind John Stockton in both assists and steals in NBA history.
Kidd was a walking triple-double threat. Kidd's ability to score, pass and rebound helped him rack up triple-double numbers.
Over his career, he recorded 107 triple-doubles in the regular season and 11 in the postseason, placing him fourth on the all-time list.
Moreover, in 2011 Jason Kidd enriched his legacy by playing a crucial role in Mavericks' 2011 NBA championship triumph.
Ten Best Power Forwards Ever in NBA
8. Russell Westbrook
Oklahoma City Thunders, Houston Rockets, Washington Wizards
1x NBA MVP
The first active player on our list, Russell Westbrook, is ranked as the 8th best guard.
However, Westbrook's athleticism, intensity, and competitiveness on the court are second to none in the NBA.
Russell Westbrook Net Worth | Earnings, Contract & Shoes
Westbrook is already the undisputed triple-double king. In the past, Oscar Robertson's record of averaging triple-double in a season was considered impossible.
But Westbrook, since his first MVP season in 2017, has 4 triple-double seasons to date.
Likewise, his 184 triple-double is the most in NBA history, and still 34 years old, the numbers will increase in the future for sure.
Already, 9 times All-Star, 2 times scoring champion, 3 times assist leader, and 9 All NBA selection to his name Westbrook is surely future Hall of Famer.
Top 25 Russell Westbrook Quotes
Although Westbrook is yet to win the NBA championship but playing for the USA, he won the 2012 Olympics and 2014 World Cup.
6. Chris Paul
New Orleans Hornets, Los Angeles Clippers, Oklahoma City Thunders, Phoenix Suns
"CP3" Chris Paul is the classic point guard definition, setting up the offense and making shots when required.
Paul is regarded best two-way small player in th NBA history. Paul is an excellent dribbler and passer. Besides, he is an efficient shooter, scoring either from inside or outside.
Likewise, his amazing court vision has led him to 4 assists titles and an amazing defense to record 6 steals.
Furthermore, one of the best aspects of his game is defense, locking out opponents with high efforts.
Paul 9 All NBA team, 9 All NBA defensive team, and 11 All-Star selection highlights his ability.
Although people may complain about the lack of championship glory in the late stage of his career, he will still be considered as one of the best point guards of all time.
6. John Stockton
John Stockton is the longtime floor general of Utah Jazz, leading them to 2 NBA finals. However, he lost both to Jordan Bulls.
Likewise, Stockton is one of the most underappreciated players in the NBA, mainly due to the stardom of his teammate Karl Malone. However, Stockton is well known for controlling the tempo and pace of the game.
The player is regarded as one of the best passers in NBA history, racking up all-time highest 15,806 assists. Furthermore, he led NBA in assists for 9 consecutive seasons.
Stockton is also the all-time steals leader in NBA history with 3,265 steals. Besides hurting opposition defense, he was an excellent perimeter defender himself.
Likewise, one of the untold facts of Stockton is his durability and loyalty. During his 19 seasons in NBA, he only missed 22 matches only.
Despite other teams offering him more money, he always stayed loyal and played his whole career for Jazz.
By the end of his career, he earned 2 All NBA First Team, 10 All-Star selections. Later, in 2009 John Stockton was enshrined into the Hall of Fame.
5. Steve Nash
Phoenix Suns, Dallas Mavericks, Los Angeles Lakers
2x NBA MVP
Although people may say ranking Steve Nash on 5th, there mainly two reasons behind it.
Firstly, Nash won his two back-to-back NBA MVP awards without the presence of teammates who came closer to inducted into the Hall of Fame.
Likewise, he led his team to the best offensive rating in NBA for 9 successive years. Nash was the leader making teammates around him like all-star caliber players.
Nash was one of the deadliest floor generals, finding accurate passes to his teammates and scoring three-pointer, trademark layups.
You can get the story behind Steve Nash right here >>
Complete offensive package Nash is the only player in NBA history to record 50-40-90 three times, averaging 10 APG.
Likewise, he led NBA in assists 5 times in his career. He also has 8x NBA All-Star, 3x All NBA First team selection under his resume.
Later, in 2017 Steve Nash was inducted into the Basketball Hall of Fame.
Top 10 Best NBA Players of All Time
4. Jerry West
Los Angeles Lakers
1x NBA champion
Next on our best point guards of all time is the logo Jerry West. Of course, West is himself the NBA logo, which is enough to prove how great he is.
West was strong both on defense and offense. His 14-time All-star and 10 All NBA First Team selection shows his dominance during his playing days.
He had playmaking ability like point guards and shooting capability like shooting guards.
Likewise, he was an excellent rebounder, man-to-man defender, and shot blocker. After the All-Defensive team was introduced in NBA, West made the selection every year until his retirement.
In the 1969-70 season, he led the league in scoring, averaging 31.2 PPG, and later in 1972, he became assists leader.
Despite losing 8 NBA finals, West numbers in the postseason were legendary. For example, in the 1965 playoffs, Lakers' West averaged 40.6 PPG from 1965 to 1967 32.9 PPG.
West broke his NBA title drought in 1972, where he was also named Finals MVP. Later, in 1979 he was enshrined into the NBA Hall of Fame.
After his retirement, West created another legacy now as a general manager.
West assembled two great Lakers dynasty "Show Time Lakers" and another "Millennium Team," which brought them 8 championships.
3. Oscar Robertson
Cincinnati Royals, Milwaukee Bucks
1x NBA champion, 1x NBA MVP
Before 1980 Oscar Robertson was the best point guard in the NBA. Standing 6 ft 5 inches Robertson had great size in comparison to other guards at that time.
He is the inventor of head fake and fadeaway jumper, which was made famous by Michael Jordan.
In his first year, only Robertson nearly averaged triple-double season, recording 30.5 PPG, 9.7 RPG, and 10.1 RPG.
Furthermore, Robertson is the first player in the NBA to record a triple-double season. In the 1961-62 season, he registered 31 PPG, 13 RP, and 11 APPG.
Likewise, his 181 triple-double ranks second on the all-time list.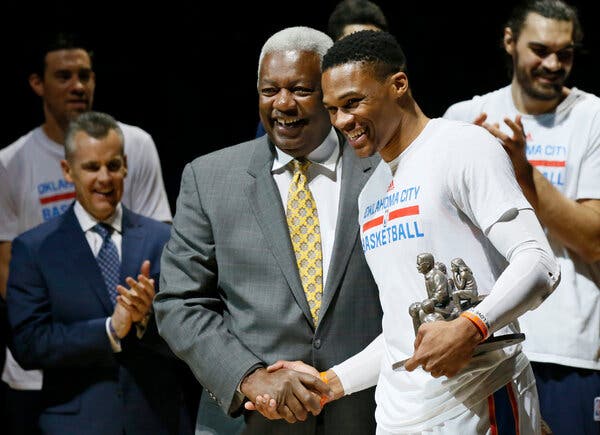 At the ending stage of his career, Robertson joined Bucks. Later, he won his first and only championship in 1971.
Not to mention, 1971 NBA MVP Robertson also has 12 times NBA All-Star and 9 times All NBA First team under his resume.
Robertson is 2 time Hall of Fame inducted in 1980 for his individual career and in 2010 as a 1960 USA Olympics team member.
2. Stephen Curry
Golden State Warriors
3x NBA champion/ 2x NBA MVP
Just in his 12th-year of his career, Stephen Curry is already one of the great players to play in the NBA. However, curry can also take the number 1 spot after his career ends.
Curry is the revolutionary figure in the NBA. Before, Curry's three-pointer was a fall-back option.
Stephen Curry Net Worth | Endorsements, Earnings & More
Later, he made the fullest use of 3 pointers and showed guards and teams how 3 point shooting could destroy the opposition.
Steph is regarded as the greatest shooter of all time. Curry is just 141 3- pointers behind Ray Allen on all-time 3 pointers made.
Curry can score from anywhere against any defender with his ball-handling and quick release.
Furthermore, Curry is the 2 time MVP, and in 2016, he became the first MVP to win by unanimous vote.
Future Hall of Famer Curry is already 7 times NBA All-Star, 3 times All NBA First team. He is also a two-time world cup winner.
1. Magic Johnson
Los Angeles Lakers
5x NBA champion/ 3x NBA MVP
Magic Johnson is the greatest point guard in NBA history. He takes a slight edge over the debate, and Curry is closing the gap, but Magic is hanging on top for now.
Like his name, he was a magician with the ball. Johnson could do anything on the court, whether it's passing, scoring, or rebounding.
Passing maestro Jhonson took Lakers transitional basketball to a new level. Likewise, his competitiveness and leadership led Showtime Lakers to 5 championships.
Magic Johnson Net Worth | Contract & Endorsements
Similarly, Johnson's 21 assists in a single playoff game, 21 assists in NBA finals, and 2,346 assists in playoff history record are still unbroken.
He also holds the record for a third-most triple-double in NBA history with 138 under his belt.
Alongside winning 5 MVP titles, Johnson won the hearts of NBA fans with his smile and passion.
By the end of his career, he made it into 12 All-star games and 12 All NBA First Team
95 famous Quotes by Magic Johnson
He was forced to retire just at the age of 32 but made an epic comeback to play for "Dream Team" in the 1992 Olympics.
Magic Johnson is two times hall of fame inductee; in 2002, he was elected for his individual career and as a "Dream Team" member in 2010.
Summary
Probably ranking the best point guards of all time is difficult among all basketball positions. However, the likes of Kyrie, Rose, Payton, Inversion, among few greats missing out on the list, prove why.
Let us look at the summary before ending the article.
Magic Johnson
Stephen Curry
Oscar Robertson
Jerry West
Steve Nash
John Stockton
Chris Paul
Jason Kidd
Issac Thomas