3. Liu Guoliang
The 47 years old Liu Guoliang is the second player in the history of table tennis to achieve a career grand slam of three majors (Olympic Gold, World Cup, World Championship). The player comes from Henan, China, and was born on January 10, 1976.
After winning all the titles at significant world tournaments, he retired after the 2001 season. At 27, he was appointed as the coach of the Chinese national men's team. He did not disappoint in this role too!
Liu is widely considered the most successful coach in the history of table tennis. He has coached some of the finest players like Ma Lin, Wang Hao, and Wang Liqin.
Since Liu has taken the position as a coach, Chinese men have won every men's singles teams championships in the World Table Tennis Championships.
Liu was elected as the president of the Chinese Table Tennis Association on December 1, 2018. The former Chinese player and coach, Liu Guoliang, was able to clinch all the gold medals at the 2020 Tokyo Olympics with his team.
Interestingly, his older brother Liu Gudong is also an excellent table tennis player. He has previously worked as the head coach of Singapore's women's table tennis team and is currently coaching the Indonesian team.
2. Jan-Ove Waldner
The 57 years old Jan-Ove Waldner is a legend in the world of table tennis. Waldner is the first person ever to complete a TT grand slam.
Although he is Swedish, also called Lao Wa in China. It is said that during the 2000s, he was more prevalent in China than American president Bill Clinton.
One of the reasons why Jan is considered a great player is his unmatched serving ability. At the young age of 7, he had mastered the art of returning 75 backhands without a single mistake.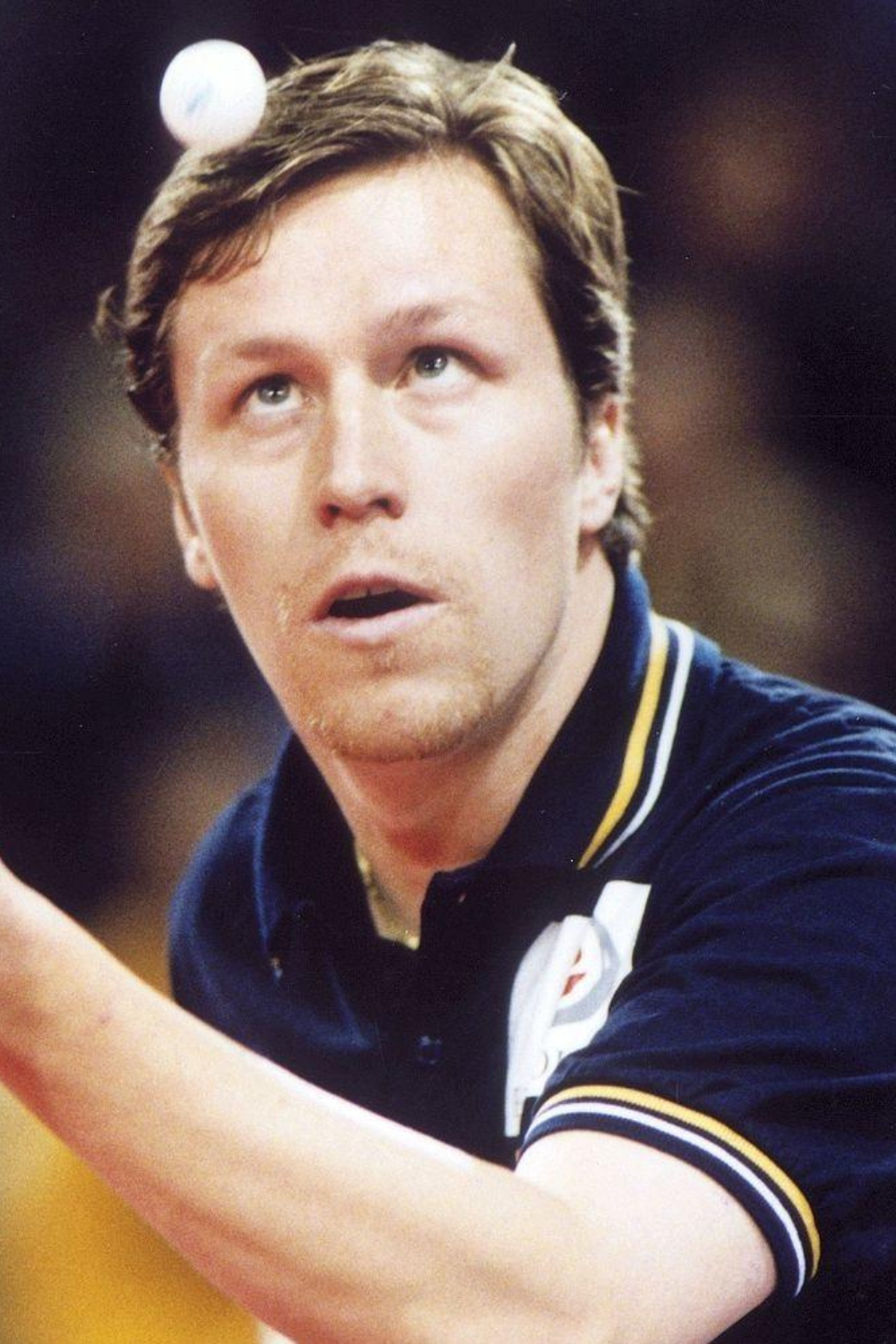 He also quickly learned to easily trick opponents with different angles, types, and forces of serve. TT analysts say that no one else has the kind of connection Jan has with his bat and ball. For that reason, Ove has earned the nickname 'The Mozart of table tennis.'
Another reason why he is highly regarded is his longevity. He played tennis professionally from the 1990s till his last match in 2016. During those years, he won 6 World Championship singles medals.
Well, recently, the tennis world has seen younger players surpass the medal tally of Jan Ove. However, the legend of Waldner is sure to live on.
1. Ma Long
The number 1 in our best table tennis players list is a Chinese player, Ma Long. In recent years, he has won many big titles back to back, surpassing the track record of other great players like Waldner.
The list of his accomplishments in tennis goes on and on. He is a three-time Olympic gold medalist (2016, 2020, 2020), three-time World Championship winner in singles ((2015, 2017, 2019), and two-time World Championship winner in doubles (2011, 2019).
Furthermore, he has given consistent performance in the World Cup as well, with two gold medals (2012, 2015), two silvers (2012, 2015), and three bronzes (2008,2009, 2017).
He has an astounding 24 titles in the ITTF pro tour, which is way high against Zhang Jike's 6 and Waldner's 4. He is three times Asian champion and two times china national champion.
Long competed in the World Tour Grand Finals on October 29, 2022, where he lost 3-4 against his fellow countryman C.Q. Wang.