We have seen many people who have commenced their careers in various sports and earned fame and money. Some people have taken their careers to the next level through gaming.
Zachary Scuderi is a professional gaming player. Better known as C9 Sneaky globally. He started his gaming career in 2012.
During his career, he played for many teams. The last team which he played for was Cloud9. He is also popularly known for his video game characters and cosplays of anime.
Sneaky has played many games in his career. League of Legends is the primary game where he competed with many other professional gamers. Between 2013 and 2014, the NA LCS award was given to him two times.
The gamer stood unrivaled in both the gameplay and money-making.
Before getting into the details, let's look at the interesting facts about this professional gamer.
Quick Facts
| | |
| --- | --- |
| Full Name | Zachary Scuderi |
| Known As | C9 Sneaky |
| Birth Date | March 19, 1994 |
| Age | 29 Years Old |
| Place of Birth | Winter Springs |
| Country | Florida |
| Profession | Gamer |
| Horoscope | Pisces |
| Nationality | American |
| Father's Name | Not Available |
| Mother's Name | Beth Scuderi |
| Siblings | Hannah Scuderi |
| High School | Not Available |
| College | Florida Atlantic University |
| Height | 5 Feet 4 in (approx 1.67m) |
| Weight | 70 kg (approx 154 lbs) |
| Eye Color | Green-Hazel |
| Gaming Role | AD Carry (ADC) |
| Draft | 2012 |
| Marital Status | In a relationship |
| Girlfriend | Esther Lynn |
| Children Name | Not Available |
| Net Worth | $3 Million |
| Salary | $30 Thousand |
| Active Years | 8 Years |
| Social Media | Twitter, Instagram, Twitch, Youtube |
| Merch of LOL | Collective Figures |
| Last Update | March 2023 |
C9 Sneaky | Early Life, Education & Family
Since childhood, C9 Sneaky has always been to gaming. However, he was born into a caucasian family. Earlier, he was known as SnEaKyCaStRoO in his gaming career.
Later, he changed his name to C9 Sneaky. Before entering his professional gaming career, he played games like Heroes of Newerth and World of Warcraft. He also had a dream of becoming a coach in the future.
Apart from a gaming career, Sneaky is interested in TV shows like Breaking Bad and Dexter. Moreover, he is color blind.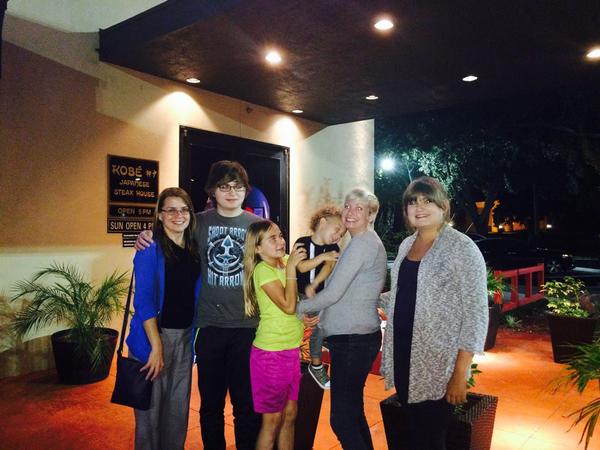 Sneaky was also the cosplay person. He has played many roles as the opposite gender figure. Pizza Delivery Sivir from League of Legends and Star Guardian Urgot from League of Legends were some names of cosplays where he played as a character.
From the family's point of view, he was born to his mother, Beth Scuderi. Sneaky hasn't revealed his father's name. He also has one sister named Hannah Scuderi.
Sneaky has completed his high school at a local private school in his hometown. After completing high school, he went to Florida Atlantic University for further studies. As a computer science student, Sneaky completed his graduation.
Career
Sneaky started his gaming career in 2012. He got the opportunity to join with jpak team in Solo games. He was also into Absolute Legends North America to gain more experience as a gaming player.
Sneaky also participated in tournaments with many teams. He faced losses several times more than wins. He also became too disappointed due to continuous loss.
But in 2013, he joined with popular team Cloud 9 ahead of his LCS debut tournament. Sneaky started to gain popularity with the team Cloud 9 and played many seasons during his career.
Some athletes have earned the best athlete name title after changing their names. Here we have the best athletes known by different names!
Seasons with Cloud9
In the first season of the 2015 tournament, Sneaky defeated many teams to win the tournament. They defeated paiN Gaming by 2-0, Alliance 2-1, and Unicorns of Love with a score of 3-0.
Sneaky qualified for the finals and won the tournament again Corki in a final match. Moreover, he participated in many games, and Sneaky also received the MVP title in the 2015 season.
After finishing the season of 2015, Sneaky and his team added two new players to the Cloud 9 team. Similarly, they had a win rate of 67% in 2016.
In the tournament 2016, Sneaky lost in the first round against TSM. He lost many games, even in the quarterfinals, and was eliminated from the tournament.
On the other hand, they had a reasonably strong summer and qualified for the 2017 League of Legend World Championship. They got victory over Counter Logic Gaming with a 3-1.
After that, they reached to quarterfinals of the 2017 championship. Sneaky and his team played against Team WE of the League of Legends Pro League. But sadly, they lost the game and were out of the tournament.
More Success with Cloud9
In 2018, Sneaky faced a regular-season defeat in the quarterfinal against Team Liquid. The head coach of Cloud9 decided to bench Sneaky and other good players.
Cloud9 got dominated many times and even came into the last standing of the table.
They qualify for the 2018 League World Championship with good performance and skills. Sneaky won many games and went into the quarterfinals. In seven years, they became the first team to reach the top 4 at Words.
In the season 2019, Sneaky and his team made it to the second position of the table during the regular season. But sadly, they got defeated again by TSM in the semi-final game.
On January 15, 2020, Sneaky decided to leave the team Cloud9 but remained as an advisor and owner for the team.
Post Retirement
After spending his career with Cloud9, he works as a streamer on Twitch. But according to his teammate, he again made it into professional play.
On July 10, 2020, Sneaky returned to his old team Cloud9 unofficially for a special LCS show match.
In conclusion, he has managed to earn a very luxurious life from an early age. Sneaky has followed his passion very obediently and excelled in it.
People love video games; therefore, millions of units get sold every year. Here's a list of the 12 most sold gaming consoles.
Awards and Achievements
Sneaky has been very successful in his gaming career. With many milestones and the best personal records during his career, he is also considered a brilliant gamer in his field.
With the team Cloud9, he won the summer NA LCS title in 2013 and 2014. Moreover, Sneaky became second in the 2015 and 2017 NA LCS Spring.
On the other hand, he made up for a very successful life as a gamer.
Team History
Ordinance Gaming, Absolute Legends NA (2012)
Pulse Esports (2012-2013)
Team Dignitas (2013)
Quantic Gaming (2013)
Cloud9 (2013-2019)
Age, Height & Weight
C9 Sneaky was born in Winter Springs, Florida, on March 19, 1994. He is 29 years old as of today's date.
Moreover, he has a well-maintained and pretty well-shaped body. With that, he has a height of 5 Feet 4 in (approx 1.67m).
His body weighs around 70 kg (approx 154 lbs). In addition, he likes to have a well-balanced diet.
C9 Sneaky | Net Worth & Earnings
C9 Sneaky is one of the richest young men as a gamer. His main source of income is gaming. From the start of his career, he also won many prize money.
Moreover, Sneaky has an estimated earning of $3 million. Before, he used to earn money by playing games. Now, he makes most of his money from social media accounts.
By broadcasting from Twitch and Youtube, the professional gamer earn roughly between $1000 to $40,000 as yearly revenue.
From 2013 to 2019, as a gamer, he managed to earn a salary of $30 Thousand. Besides that, Sneaky also makes money from donations, ad revenue, and subscriptions.
Affairs and Relationships
C9 Sneaky is in a relationship with a girl named Esther Lynn. Since 2019 they have been in a relationship. Esther Lynn is also a professional cosplayer who designs Sneaky's outfits.
Moreover, she also appears as K/DA Ahri and Evelynn, respectively. They are very loyal to each other, have a good time together, and haven't parted ways until now. Sometimes, they also share feelings by collaborating on twitch videos.
The couple also shares a lot of posts about love on their social accounts. Soon they are going to get engaged, as per the news.
C9 Sneaky | Social Media Presence
A popular gamer, C9 sneaky is very active on social accounts. After playing games as a professional career, social accounts have been a major income source for Sneaky.
He has a Twitch account which is very popular for gaming. Sneaky has followers of over 1.7 million on Twitch. Mostly, he shares his gaming content with his fans.
In addition, he is also very popular on Instagram, with a fan following of over 245k. Sneaky uses an Instagram account for his cosplay costumes, promotional work, sponsorships, and endorsements.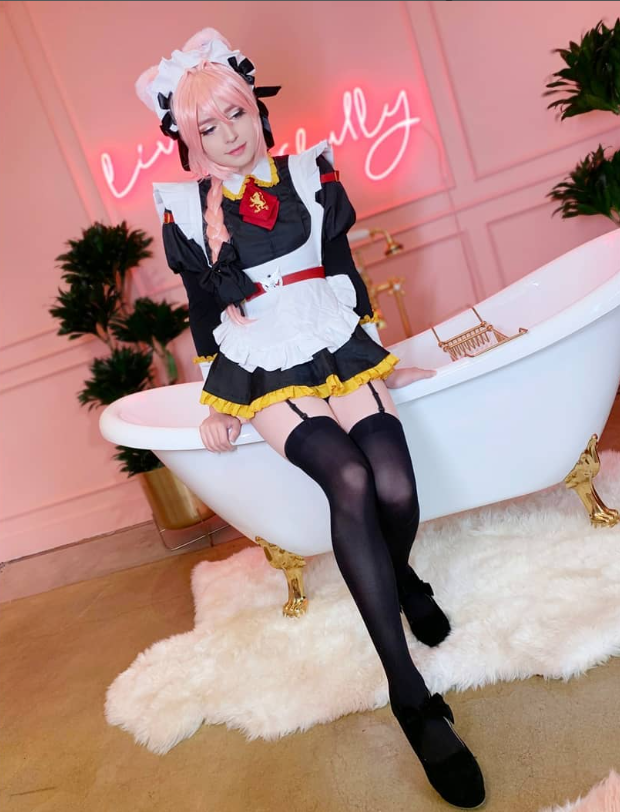 Broadcasting on Youtube has also become another source of income for him. Sneaky has subscribers with several 480k.
And lastly, he has a Twitter account with a fan following of over 798k. He tweets mostly about his personal life.
Common Queries
Is C9 Sneaky Gay?
Apart from gaming, Sneaky is also into the cosplay costumes of the opposite sex. However, Sneaky has never seen doing romantic things with other genders or never been vocal about his sexuality.
So it concludes that he is a straight man, and there is nothing about critical judgment upon his part of life.
What is C9 Sneaky popular for?
Since when Sneaky started gaming as a professional career, he was just an ordinary person. Later, when he joined the Cloud9 team, he regained his personality as a professional gamer.
Moreover, he is popular for his streaming qualities and awesome video gaming techniques on social handles.
The PS4 Pro is a gaming console providing you with the best experiences. But have you ever wondered what the best games on ps4 pro look like?
Does C9 Sneaky have a problem in gaming as a color blind?
Apart from gaming, Sneaky is also interested in TV shows. However, being color blind is not a big issue for him and does not interfere with his gameplay.
Moreover, he is a left-handed person but plays the game with his right hand without a problem.