American native Clarence Carter is a renowned singer, songwriter, musician, and record producer who has sold millions of album copies. He is popularly known for songs like Patches, Slip Away and Back Door Santa, and he is still performing gigs in 2022.
The musician relates to the saying, ' If you have the will to do, nothing can stop you.' Yes, Clarence has been living up to this saying until now.
Being unable to see the world since birth, he has touched millions of hearts through his determination to work and many albums.
Further, Clarence is the singer who can attract each audience with his melodious and soul-touching voice. Not everyone can give a live concert the same as a recorded one.
For their contribution to the music industry, Clarence has received many honors and awards. For instance, he has a record of winning the Grammy Award for Best R&B Song for his album Patches.
Then, what is Clarence Carter's age? And is he still active? To know more about his life in detail, let's go through the article below. Also, let us check the quick facts about him quickly.
Clarence Carter | Quick Facts
| | |
| --- | --- |
| Full Name | Clarence George Carter |
| Nick Name | Clarence Carter |
| Age | 87 Years Old |
| Height | NA |
| Weight | NA |
| Horoscope | Capricorn |
| Date Of Birth | 14th January 1936 |
| Birth Place | Montgomery Alabama, United States |
| Gender | Male |
| Nationality | American |
| Ethnicity | Black |
| Hair Colour | Black |
| Eye Colour | Black |
| Marital Status | Unmarried |
| Wife | Candi Staton (Married-1970, Dovorce-1973) |
| Kids | Son, Clarence Carter Jr. |
| Father's Name | NA |
| Mother's Name | NA |
| Siblings | NA |
| High School | Alabama School |
| University | Alabama State College |
| Graduated Year | 1960 |
| Profession | Soul Singer, Songwriter, Musician, and Music Producer |
| Active from | 1962 |
| Current Labels | Ichiban Labels and Cee Gee Entertainment |
| Former Team | Fame Records, Atlantic Records, Duke Records, and Fairlane Records |
| Total no of Albums | 40 |
| Net Worth | $1.5 million |
| Salary | NA |
| Social Media | YouTube and Deezer |
| Last Update | June, 2023 |
Clarence Carter | Relationship Status
The songwriter, Clarence, is a divorcee as of 2023. He has not spoken anything regarding his current dating status as well.
Hence, the musician is single.
Clarence Carter | Previous Marriage & Children
Previously, Clarence was married to Candi Staton. They exchanged their wedding vows in 1970. The couple was happily living together until their marriage started deteriorating.
So, they got legally separated in 1973 due to some undisclosed reasons.
Children
Clarence has a son named Clarence Carter Jr. from his former wife, Candi Staton. His son was born in 1973 before filing the divorce.
Clarence Carter | Ex-wife Candi Staton
Clarence's strange ex-wife, Candi, is the soul singer. She is renowned for giving several hit songs, including Young Hearts Run Free and You Got The Love.
Also, the albums like Chance, Love Lifted Me, and others were credited under her name.
Not Only This, but she is also a Grammy-nominated artist.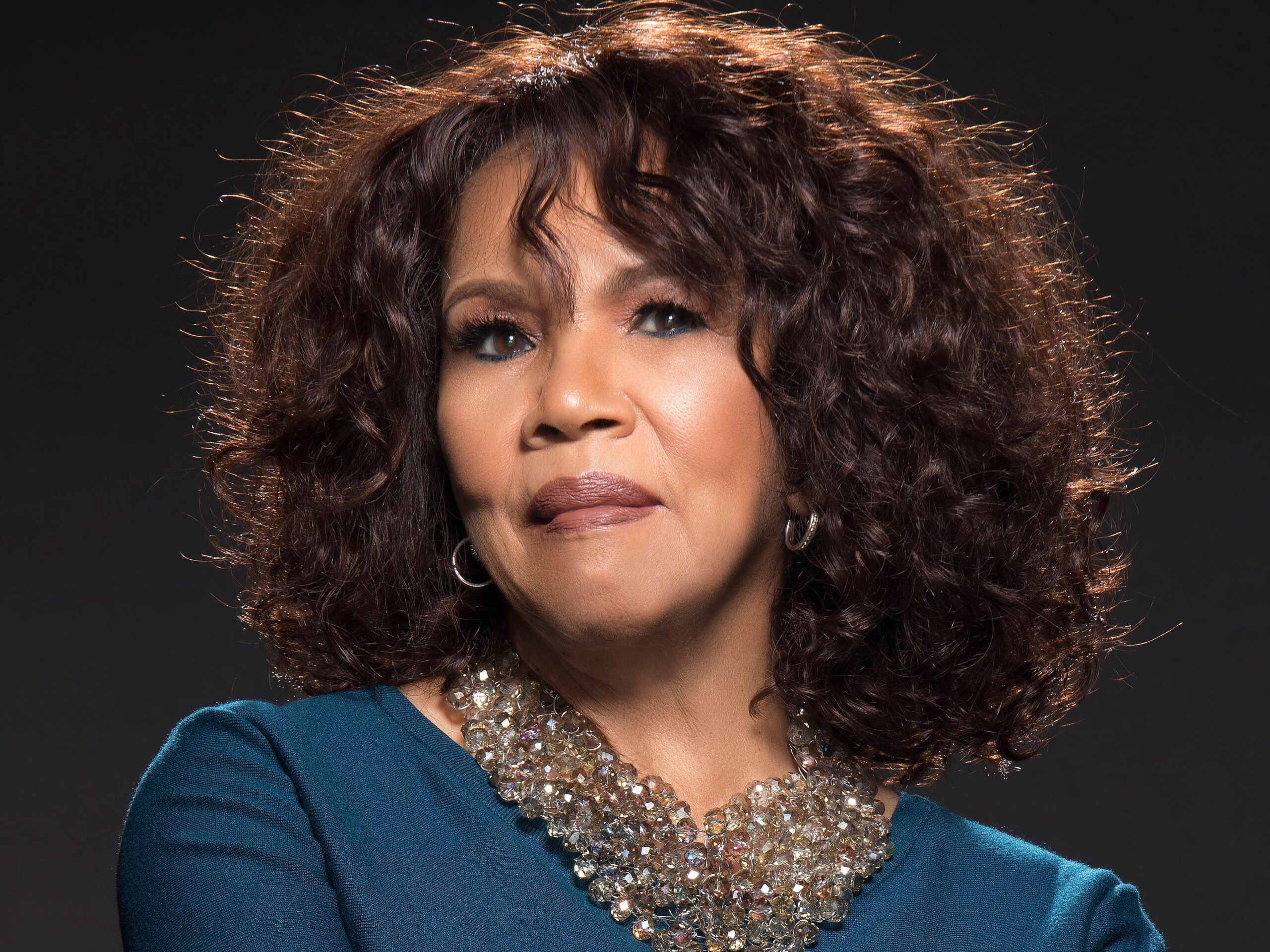 Before marrying Clarence, Candi was married to Joe Williams for eight years, from 1960 to 1968.
After separating from Clarence, she married four more men; Jimmy James (1974-1977), John Sussewell(1980-1998), Otis Nixon (2010-2012), and Henry Hooper (2017).
On October 30, 2018, Staton was diagnosed with breast cancer.
Clarence Carter | Age, Early Childhood, And Family
Clarence was born Clarence George Carter on 14th January 1936 in Montgomery, Alabama, United States. As of writing the article, he is 87 years old.
Also, being born in January, his zodiac sign is Capricorn. Talking about Clarence's ethnicity, he belongs to the black ethnic group. And he holds an American nationality.
The musician was brought up in his birthplace, Montgomery. Besides this, not much information is known about Clarence's childhood as he has not spoken about anything related to this.
Family
The legend, Clarence, was born to his unnamed father and mother. Until now, he has kept his private life to himself. As a result, the details of his parents and siblings are out of reach.
Clarence Carter | Education
Being blind by birth, Clarence went to Alabama School for the Blind. The school is located in Talladega, Alabama.
After completing high school, he enrolled at Alabama State College in Montgomery. The musician graduated the college by receiving a Bachelors's degree in Music in August 1960.
Clarence Carter | Height And Weight
Moving on to Clarence's physique, he seems decently tall. However, his accurate height is not disclosed. Looking at him, he seems to be nearly 6 feet.
Also, his estimated weight and measurements of chest, shoes, and waist are out of reach.
Clarence Carter | Net Worth And Salary
The legend Clarence earns a considerable amount from his albums and single. Though his yearly income is not constant and still uncovered, it is for sure that he makes a hefty income.
Also, Clarence has accumulated a net worth of $1.5 million through his profession as a musician, as per the reports from different websites.
Additionally, the singer does a world tour and concerts every year, from which he makes millions of money.
One of his recent gigs was at Cobb Energy Performing Arts Center, Atlanta, on the 16th of April, 2022.
Clarence also generates income from his YouTube channel.
Next Wealthy Singer: Jo Beth Taylor Bio: Songs, TV Shows, Net Worth & Husband>>
Clarence Carter | House And Cars
The millionaire singer Clarence indeed lives a lavish life in his luxurious mansion. However, the cost of the villa is not available to the public.
Similarly, the same goes for his traveling vehicles. Though the detail on them is out of reach, it is for sure that Clarence travels in several branded cars.
Clarence Carter | Career Highlights
Duo Journey
Clarence commenced his musical journey after forming the duo group Clarence and Calvin with Calvin Scott in 1960.
And they were signed by the Fairlane Label. After a year, they released their album; I want to Dance But I Don't How.
Later in 1962, they launched the song titled I Don't Know. Soon after the release, they switched to another recording Duke Imprint.
They changed the studio and their group name to the C&C Boys. With the label, the duo recorded four albums, including Hey Marvin.
In 1965, Clarence and his team member moved to the Fame Studio. The duo paid about $85 to record Step By Step and the flip side, Rooster Knees, And Rice.
In the meantime, the Atlanta radio personality Zenas Sears introduced them to the producer of Atlantic Records.
With the latter studio, Clarence and Calvin recorded Step By Step. But, the song failed to enter the chart.
As a result, Clarence and Calvin were in search of another recording label. However, they didn't get to work with any desired recording studio.
So, they began performing for Birmingham's 2728 Club regularly in 1966.
Unfortunately, Clarence's partner, Calvin, got seriously injured while returning home from the club.
You May Like This: Ellen Kershaw Bio: Early Life, Husband, Career & Net Worth>>
Clarence's Journey As A Solo Artist
After the auto accident, the legend had to start his solo career as Calvin was critically injured.
In 1967, Clarence signed with the Fame Label. And he released his first solo, Tell Daddy, which was ranked 35 on the Billboard R&B.
Later at the end of 1967, Clarence joined Atlantic Record. Via the record, he launched his single, Slip Away, which gave birth to many of his super-hit singles.
Other hits include Too Weak To Fight and Back Door Santa.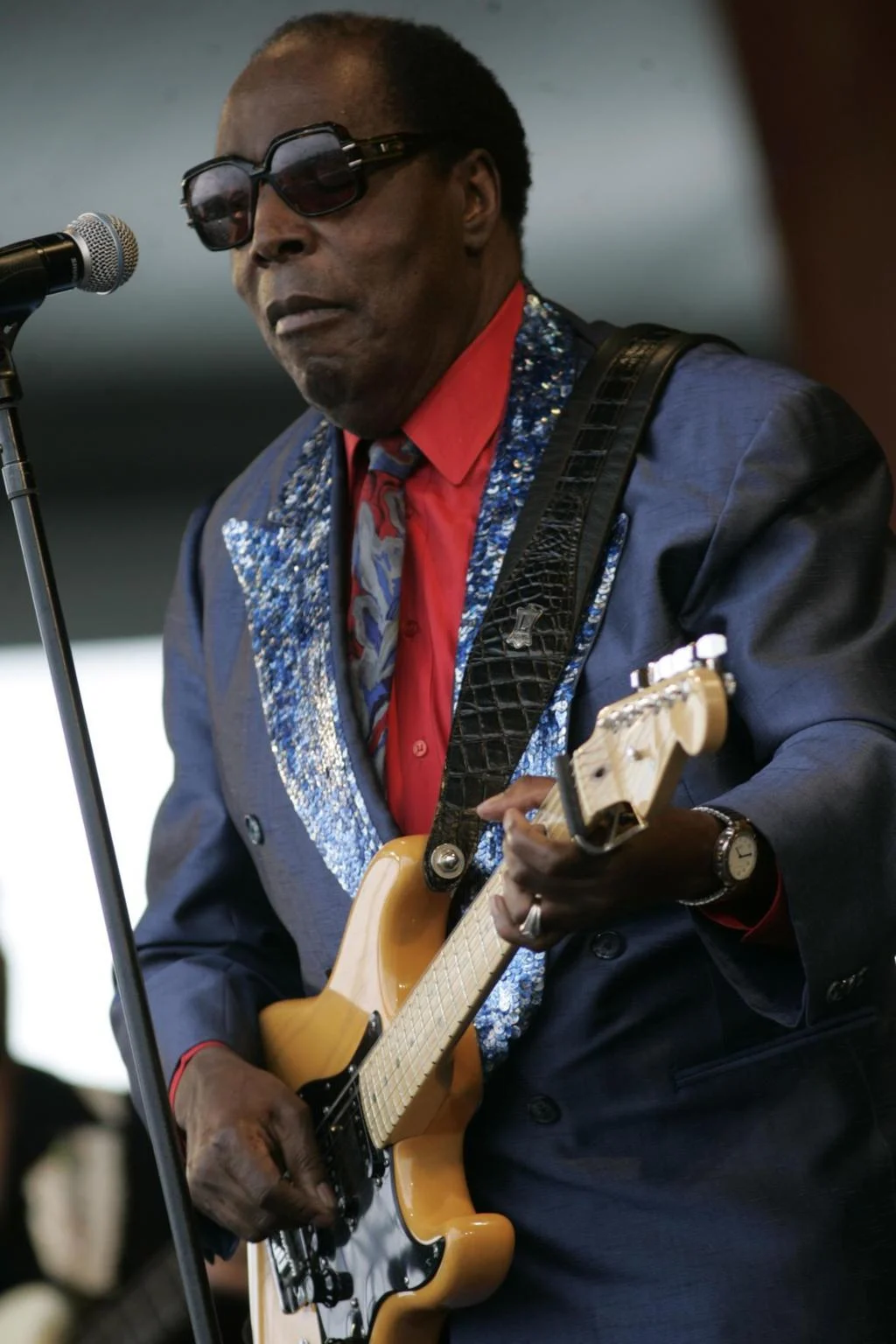 Between 1969 and 1970, the musician gave the evergreen songs like Snatching It Back, The Feeling Is Right, Patches, Doin' Our Thing, I Can't Leave Your Love Alone, and numerous other pieces.
Similarly, he also worked with the Fame Studio before joining ABC Records. While Clarence was working with ABC Records, he released many music pieces, including Temptation and Loneliness.
Until the mid-1970, Clarence was tasting his success at a peak level. However, his singing career was slightly disturbed due to the craze of disco in the mid-1970s.
On April 194, Carter releases his single song Heartbreak woman. This song turned out to be a hit song, among others.
But the musician didn't give up. He continued making music. He wrote and sang songs like Strokin and Dr.C.C., which became the go-to song for everyone between 1980 and 1990.
Likewise, Clarence began working with the Ichiban Label in 1985. Also, he has his studio, the Cee Gee Entertainment Label.
Clarence Carter | Social Media Presence
Clarence is not active on social media like Instagram and Facebook. However, he is available on the YouTube channel under the name of Clarence Carter.
On the channel, there are playlists of his songs from different albums.
The channel was created on 4th July 2013.
Similarly, he also has an account on Deezer as Clarence Carter. The link to his social media platforms are:
YouTube: 20.9k subscribers
Deezer: 4670 fans
Clarence Carter | Popularity
Clarence Carter had a fluctuating popularity among the people of the Unites State of America.
This graph shows carter's popularity over past 12 months.
Some Unknown Facts About Clarence Carter
As of 2023, Clarence has about 9,731,721 views on his YouTube channel, UltraVintageVidz.
Clarence's singles, Too Weak To Fight, ranked 3 in R&B and 13 in Pop categories. Also, songs like Snatching It Back, The feeling Is Right, I Can't Leave Your Love Alone, and Doin' Our Thing reached both the US Pop and R&B.
The musician's hit, Patches, was recorded by the Chairmen of The Board. The song was ranked 2 in the United Kingdom and 4 in the United States.
Plus, for the song Patches, Clarence received a golden disc from the Recording Industry Association Of America in September 1970.
In 2020, he released the album, Mr. Old School.
Clarence learned to play the guitar by listening to John Lee Hooker, Jimmy Reed, and Lightin' Hopkins.
Clarence Carter | FAQs
Is Carter Appointed as a Commissioner?
No, the musician Carter is not appointed as a Commissioner. Clarence Carter, appointed as a Commissioner, is not a musician but the director of different social service organizations.
Where is Clarence Carter from?
The songwriter, Clarence, is from Montgomery, Alabama, United States.
Who Wrote the lyrics of the Famous song Girl from Soweto?
Clarence Carter is the lyricist of the famous song Girl from Soweto.
What year did Clarence Carter's Strokin come out?
Clarence's hit, Strokin, came out in 1986.
When was the famous song of Carter Hooked on Love released?
The hooked on Love song was released in the year 1987.
Does Clarence Carter still perform?
Yes, he does some shows every year. His recent concert was on the 16th of April,2022.
A young singer song-writer, Mac Miller, ruled the hip-hop genre. Click here to learn more about him and his career>>