Donovan Mitchell's ex-girlfriend Deja Lighty is an American model who is involved with a chain modeling agency called Elite Model Management based in New York.
In the past, Deja Lighty was known for being Donavan's girlfriend and as the account executive for the NBA team Cleveland Cavaliers.
The former couple began dating in 2017 and broke up in 2019. The reason for their breakup is still unknown.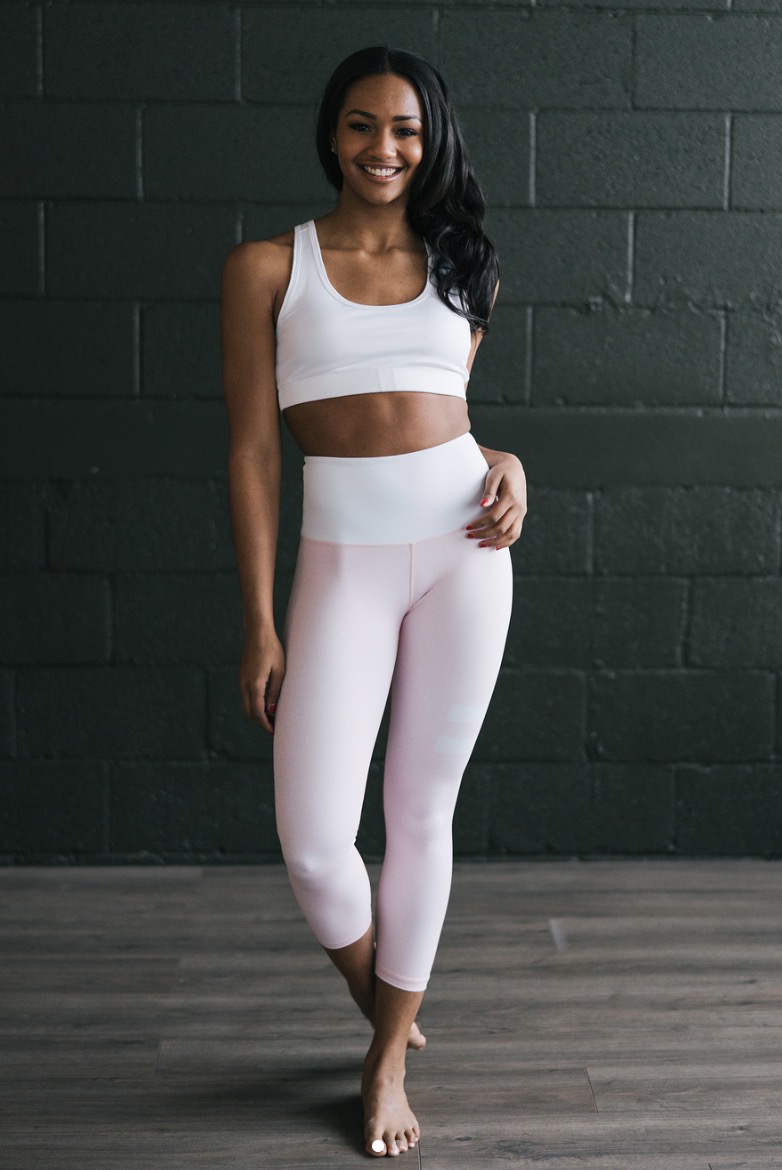 This article further covers the early life, net worth, personal life, and career of Donovan Mitchell's ex-girlfriend.
But first, let us take a quick look at the basic facts of her life.
Donovan Mitchell Ex-Girlfriend | Quick Facts
| | |
| --- | --- |
| Full Name | Deja Lighty |
| Date of Birth | December 12, 1995 |
| Birthplace | New Jersey, United States |
| Religion | Christianity |
| Sexual Orientation | Straight |
| Father Name | Chris Lighty |
| Mother Name | Veronica Lighty |
| Gender | Female |
| Age | 27 Years Old |
| Profession | Model |
| Famous For | Donovan Mitchell's Former Girlfriend |
| Nationality | American |
| School | Montclair Kimberly Academy, Temple University |
| Height | 5 ft. 8 inch/1.72 m/172 cm |
| Weight | 59 kg/130 lbs. |
| Eye Color | Brown |
| Hair Color | Brown |
| Body Type | Slim |
| Favorite Sports | Basketball |
| Relationship Status | Not Available |
| Children | None |
| Siblings | 1 Younger Brother and 4 Step Siblings |
| Zodiac Sign | Sagittarius |
| Net Worth | Not Available |
| Social Media | Instagram |
| Merch of Donavan Mitchell | Signed Jersey, Signed Card |
| Last Update | January, 2023 |
Donovan Mitchell Ex-Girlfriend | Early life, Family, Education
Deja Lighty was born on December 12, 1995, in New Jersey, to Chris Lighty and Veronica Lighty.
Her father, Chris Lighty, was a well-known American music industry executive and a prominent hip hop music manager for artists such as 50 Cent, LL Cool J, etc.
Unfortunately, Chris was found dead on the patio of his Bronx apartment from an apparent self-inflicted gunshot wound to the head on August 30, 2012.
Deja was just a teenager when this happened, and while grieving her father's loss, the media made it worse by surrounding the house to cover the news giving the family members a hard time.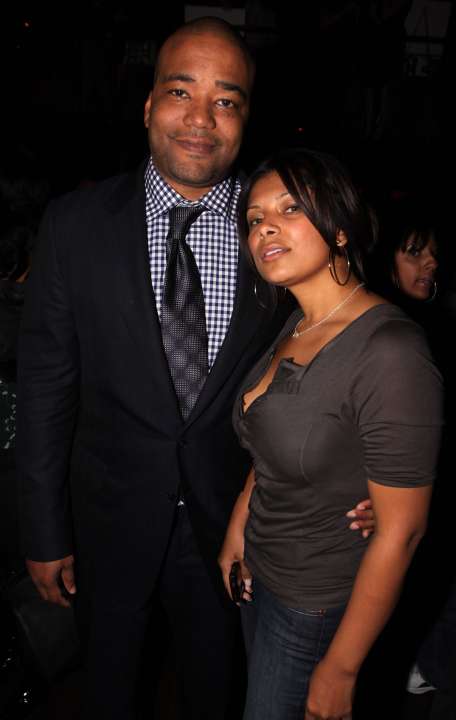 Nevertheless, she moved on from the heart-wrecking incident and is now a strong independent woman.
Lighty also has an older sister Tiffany Lighty who she looks up to.
Deja attended Montclair Kimberly Academy in Northern New Jersey. She went to private school her entire life.
She later enrolled at Temple University, where her major was sports management.
Deja was also in a cheerleading squad at Temple.
Donovan Mitchell Ex-Girlfriend | Age, Height, and Weight
Deja Lighty is currently 27 years old .
She stands 5 feet 8 inches/1.72 m tall and has a thin build. Lighty weighs around 59 kg or 130 lbs.
You Might Also Want To Read About Cody Bellinger's Girlfriend: Chase Carter
Donovan Mitchell Ex-Girlfriend | Career
Deja Lighty initially worked as a recruitment ambassador for the football team at Temple University, and around that same time, she was an intern at Roc Nation in 2017.
Similarly, she served as a public relations manager for Temple University's Love Your Melon, the Apparel brand run by college students.
She later worked as an account executive for the NBA team Cleveland Cavaliers, which she eventually quit.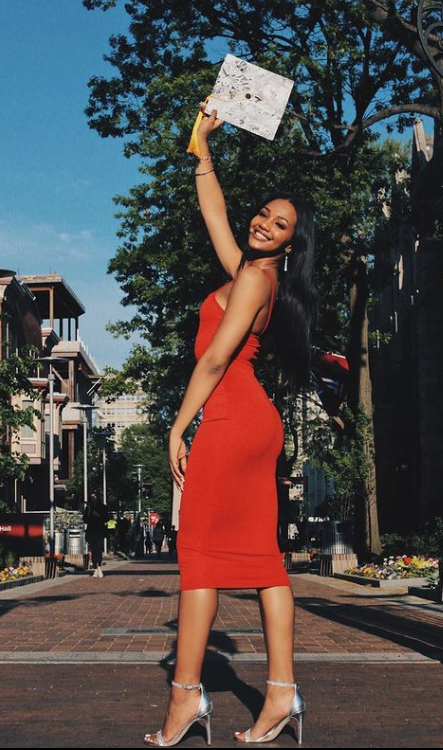 After quitting her job as an account executive for Cavaliers, she worked in the Marauders organization as a celebrity personal assistant.
According to her Linkedin profile, Deja currently works as a community manager at Jones Road Beauty.
Donovan Mitchell Ex-Girlfriend | Relationships
NBA player Donovan Mitchell and Deja Lighty started dating in 2017. They broke up two years later, in the fall of 2019.
While the reason for their breakup is still unknown, there were some early signs when the couple started deleting pictures of each other from social media.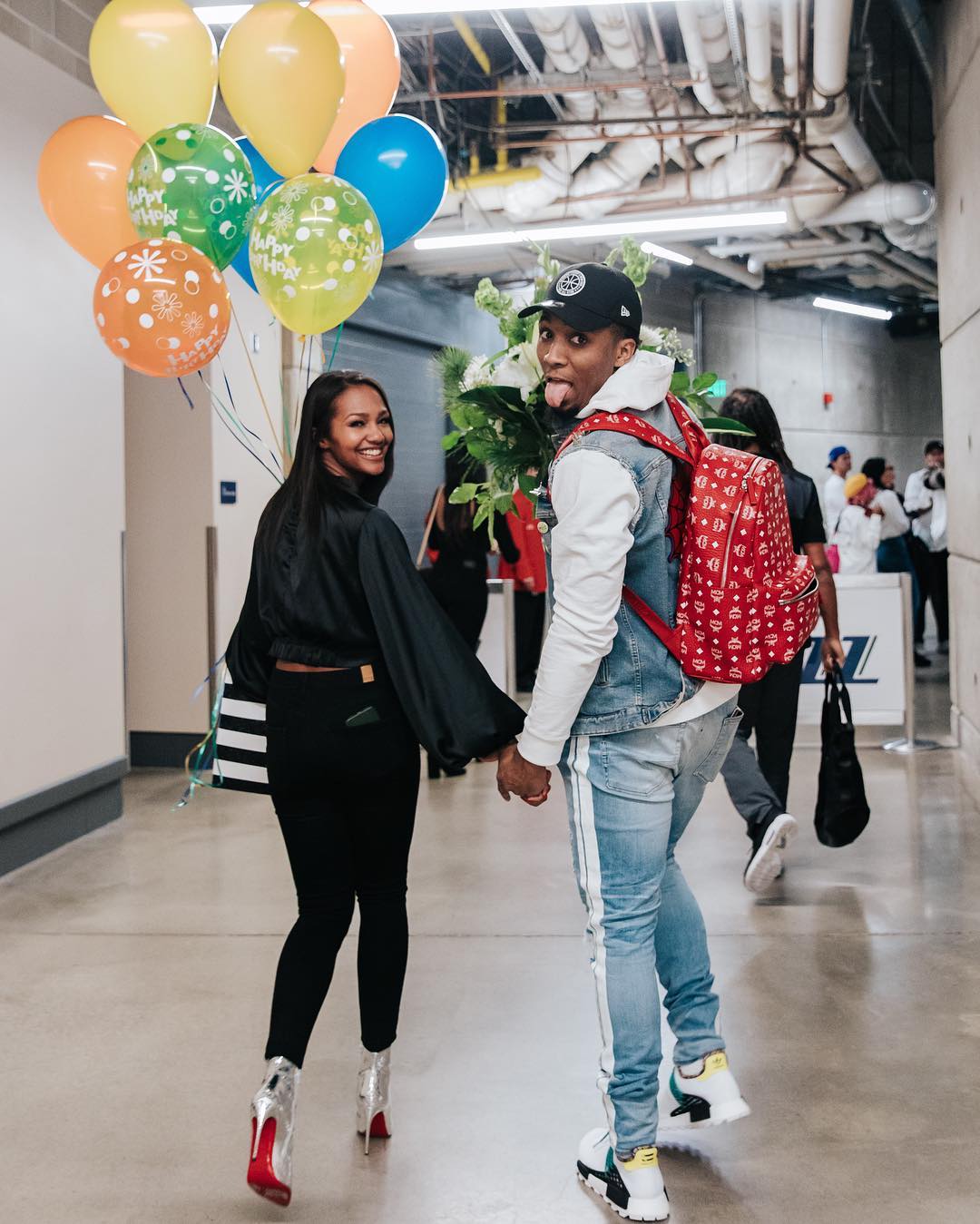 Before their split, the couple was in a long-distance relationship. They often posted lovely pictures of each other on Instagram.
How Did They First Start Dating?
Donovan Mitchell attended the University of Louisville, and Deja attended Temple University. Both universities are situated far apart from each other.
Nonetheless, love has an unusual way of bringing people together.
Lighty got to know Mitchell through her work in the NBA, and soon after, the couple began going out together.
In 2018, Lighty and Mitchell went together on All-Star weekend, where Mitchell was exhibited in the Rising Star Challenge.
Lightly was very supportive of him during the event and even voted for him on social media to win the MVP.
The young couple had a strong bond, but the distance between them seemed to be the problem.
In late 2019, the couple suddenly began deleting each other's pictures from their social media. And eventually, they parted ways for good.
About Donovan Mitchell
Donovan Mitchell is a shooting guard for Cleveland Cavilers born in Elmsford, New York, to Donovan Sr. Mitchell and Nicole Mitchell. His father is a former Minor League Baseball player.
Mitchell attended Brewster Academy after finishing his sophomore year at Canterbury School.
Interestingly, the NBA player also participated in musicals while making basketball his prime focus.
After graduating from the University of Louisiana, Mitchell got drafted by the Denver Nuggets 13th overall in 2017. Later, he was traded to the Utah Jazz for the 24th pick.
Talking about his personal life, after the breakup with Deja Lighty, no news on his relationship has swirled in the media.
Also, Read About Joel Embiid's Wife: Everything That You Need To Know
Donovan Mitchell Ex-Girlfriend | Net worth
Donovan Mitchell's ex-girlfriend Deja Lighty's net worth has not been confirmed yet.
However, her father Chris's net worth was $30 million at the time of his passing, and if she were to inherit her father's fortune, she would easily be worth $15 million considering her sibling's cut.
Coming from a well-to-do family, Deja did not have to face the horrible scarce situation.
And the model seems to have done quite well for herself, which supports her expensive and luxurious lifestyle.
Donovan Mitchell Ex-Girlfriend | Favorite Things and Idols
Well, who doesn't love hitting up pop songs on a karaoke night? Deja Lighty's go-to karaoke song is Beauty and a Beat by Justin Bieber and Nicki Minaj.
The model shared in an interview with the New York Fashion Times that her sister Tiffany Lighty is her idol.
Her inspiration, besides her mother and sister, is popstar Rihanna. She, too, wants to be unapologetically herself, more creative, and more giving, just like her idol.
When it comes to clothing, Lighty's all about comfort. She loves baggy outfits like a sweat suit combo or boyfriend jeans that allow her to move freely.
One of Deja's hobbies is running up different Instagram. Like the one she created for her French dog, Pablo.
Moreover, Deja loves her best friend Taylor Webster and the company of her friends Jordan Wood and Amir Bryant.
Description of a Perfect Day
According to her blog, her perfect day would be waking up to beautiful scenery with a kettle of green tea.
She would love some excitement, like going on an adventure. It can be something like riding an ATV or jet skiing.
But it is not only about rush; her perfect day would also involve a simple picnic on the beach with some music playing.
Her list adds to some bonfires and lots of desserts. She would end the day by catching the sunset and playing The Office on a projector. Well, who wouldn't love that?
Also, Read About Jimmy Butler's Girlfriend: Who is Kaitlin Nowak?
Donovan Mitchell Ex-Girlfriend | Overcoming Trauma
The model claims that 2012 was the scariest time of her life. It is not easy for anyone to lose their loved ones at a young age.
Lighty lost the two most important people in her life that year. Her father, Chris Lighty, and her best friend, Indigo Brooks.
She was traumatized because of the two life-altering turns of events.
She did not feel safe around school and home, and her growing anxiety made it worse for her to cope with the situation.
However, Deja finally decided to take her power back and learned to face her anxiety and trauma.
Lighty is an inspiration to anyone who has lost someone important to them and lost themselves in grief. The young lady keeps thriving and standing through it all.
Donovan Mitchell Ex-Girlfriend | Social Media
Donovan Mitchell's girlfriend, Deja Lighty, has a verified Instagram with more than 31.1k followers. Her Instagram profile is filled with modeling and vacation pictures.
View this post on Instagram
As a professional, she also uses Linkedin, where she updates her job and internship experiences. She has over 500 connections on the platform.
Frequently Asked Questions (FAQs)
Is Deja Lighty single at the moment?
Yes, after her breakup with Donovan Mitchell, she hasn't been dating anyone.
Is Deja Lighty Mixed race?
No, she is not of mixed race.
Does Deja Lighty have any other pets?
No, as of now, Deja only has a French black dog named Pablo.
Also, Read About Patrick Kane's Girlfriend: Amanda Grahovec Bio