France is not just famous for the Effiel tower, the Louvre, fashion, and delicacies; it is also the homeland of some of the greatest and most famous tennis players.
Men or women, over the years, the tennis world has had some of the most skilled and talented French players.
These players, new or old, are prominent figures in the country's tennis history. Moreover, they are the inspirations for the coming generation of tennis players.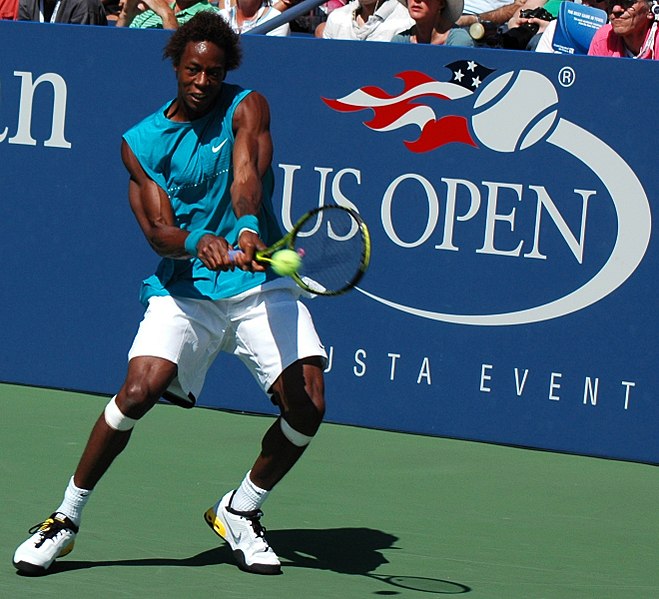 Thus, we thought, why not compile a list of some of these famous and celebrated players who brought glory to their nation?
Hence, we have collected some of the greatest French tennis players and prepared a list for you to enjoy.
12 Most Famous French Tennis Players
The list has been prepared with the help of various trusted sources on the internet, like Ranker.com and Patheon. World. But before moving on to the details, let us take a quick preview at the table below.
Player Name
12. Alizé Cornet
11. Nicholas Mahut
10. Kristina Mladenovic
9. Gilles Simon
8. Mary Pierce
7. Richard Gasquet
6. Jo-Wilfried Tsonga
5. Gaël Monfils
4. Amélie Mauresmo
3. Yannick Noah
2. Suzanne Lenglen
1. René Lacoste
12. Alizé Cornet
We will start our list with the current No. 1 French singles tennis player, Alizé Cornet. Born on January 22, 1990, she made her Grand Slam singles debut in the 2005 French Open.
Before entering professional tennis, Cornet played in the junior division. Moreover, she has a career-high combined junior ranking of the world's Number 8.
In the 2007 French Open, she won her Grand Slam junior singles titles. Cornet reached No. 11 and her highest WTA singles ranking in the world in 2009.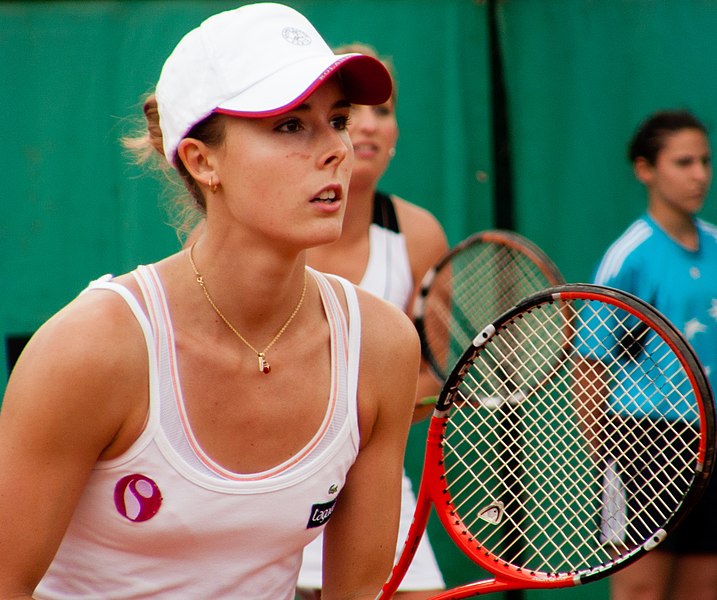 Then after that, her most significant career highlight came in 2014. She defeated then-world No. 1, Serena Williams, not once but on three occasions.
Cornet stood victorious against Williams at first at the Dubai Championships. Her second victory came in July at the Wimbledon Championships and later in Wuhan.
Similarly, she has made 60 consecutive Grand Slam appearances making her third on the list. In addition, Cornet has reached the quarterfinals at the 2022 Australian Open, making the second week at each Grand Slam event.
The atmosphere of the stadium is very enchanting. Read here about the 12 largest tennis stadiums in the world!
11. Nicolas Mahut
41 year-old Nicholas Mahut is France's former world No. 1 doubles player. He was 5 when he first trained at the Beaucouzé tennis club, and later at age 11, he joined a tennis club in Paris.
While in his junior years, Mahut won the Orange Bowl in 1999 and Wimbledon Boys' singles in 2000. After a successful junior run, he turned professional the same year he won his junior Wimbledon.
After starting his professional career, his highest singles ranking is world No. 14. He is also known for being part of the longest match in professional tennis history.
Known as one of the most prolific doubles players, his career-high in doubles are world No. 1 and 6. In addition, Mahut is a five-time Grand Slam champion in doubles. Aside from that, he has won seven Master 1000 titles in doubles.
In 2013, he won his first ATP singles title; the following July, he won the Hall of Fame Tennis Championships. Likewise, his best singles Wimbledon Championships was in 2016, when he reached the fourth round.
10. Kristina Mladenovic
The next player on our famous french tennis players list is Kristina Mladenovic. She is a 30 year-old professional player and a former world No. 1 doubles player.
Mladenovic started her tennis journey playing in the juniors. In 2006, she played her first junior game; the following year, she won the European Under-14 singles championship.
Additionally, she won her biggest junior title in 2009 at the French Open girls' singles. The same year, Mladenovic turned professional, making her Grand Slam debut at the Australian Open.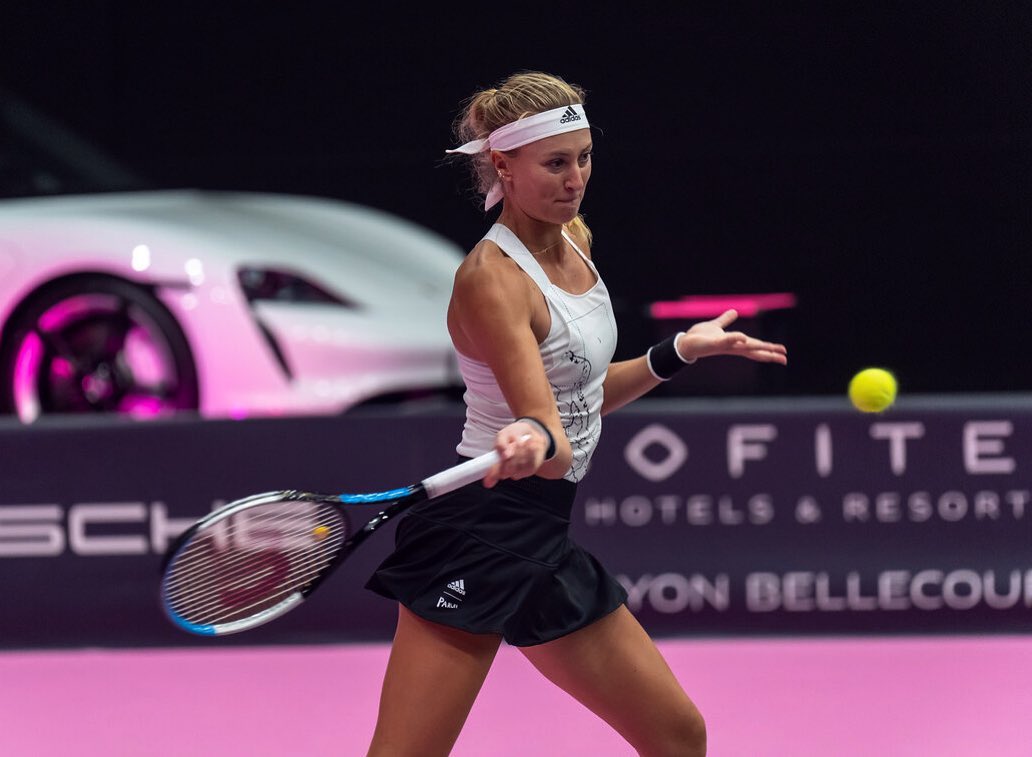 Most of her most significant achievement comes in doubles. Her singles achievement includes two Grand Slam quarterfinal appearances at the 2015 US Open and 2017 French Open.
Similarly, her doubles achievements include 2013 Wimbledon and 2014 Australian Open mix doubles titles with Daniel Nestor and women's doubles titles with Caroline Garcia at the 2016 French Open.
Mladenovic has won several titles with Timea Babos, i.e., the 2018 Australian Open, the 2019 and 2020 French Open, and the 2020 Australian Open. She recently won the 2022 Australian Open mixed double with Ivan Dodig.
9. Gilles Simon
The next French tennis player is a year-old Gilles Simon named a 38. He is a professional tennis player with a career-high ATP singles ranking of world No. 6.
Although Simon picked up tennis at 6 with his parent's support, he began his professional career in the summer of 2002. He competed at multiple Futures tournaments in his debut year before going international.
Then he made his first Grand Slam debut at the 2005 French Open. However, he lost the game to Olivier Patience in four sets in the first round. After that, he went ahead to play various titles.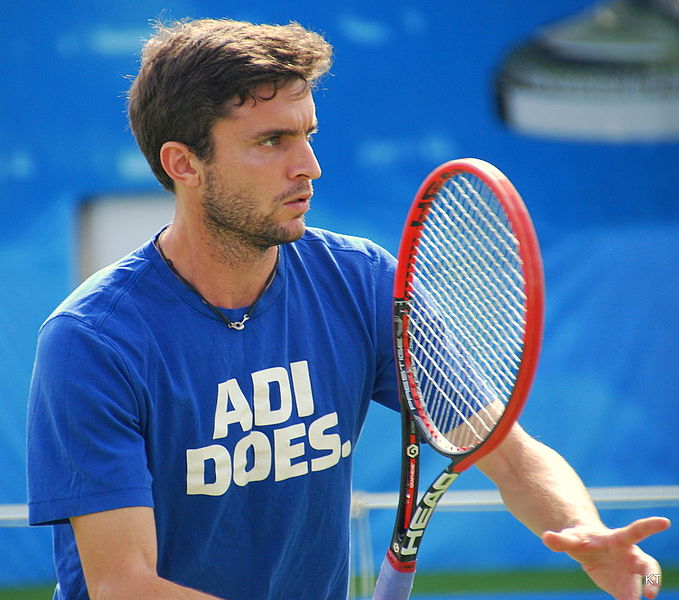 All together, Simon has won 14 singles titles on the ATP Tour. He won his first ATP title in 2007 at the Open 13 in his home country. One of his career highlight games was defeating world No. 3 Novak Djokovic in the quarterfinals in Marseille.
Simon rose to No. 6 rank in 2009 and played in a French mixed doubles title with Alizé Cornet at the Hopman Cup. Then he played the 2009 Australian Open as the sixth seed.
At the 2021 Kremlin Cup, he, for the first time, won two ATP matches in a row and reached an ATP quarterfinal in a year.
8. Mary Pierce
We have a former tennis player next on our list, Mary Pierce. She was born in Montreal, Quebec, Canada, to an American father and a French mother. She holds citizenship in all three countries.
Now 48 year-old Pierce represented France in international games and the Olympics. Pierce started playing tennis at age ten, and by age 12, she had become No. 2 in the country in the age group.
Pierce made her professional debut when she was 14 years old. Her aggressive approach and ball-striking ability quickly made her one of the hardest hitters among women's tennis players.
In 1991, she won her first WTA Tour singles tournament against Sandra Cecchini at the finals in Palermo. She won four Grand Slams during her professional career, two for singles, one for doubles, and mixed doubles.
Before retiring, Pierce won 18 singles titles and 10 doubles titles on the WTA Tour. Similarly, in 2019, she was inducted into the International Tennis Hall of Fame.
Once an elite sport, tennis is now an open sport to everyone. Click here to read about top male tennis players who have left a lifetime legacy!
7. Richard Gasquet
Born Richard Gabriel Cyr Gasquet, Richard Gasquet is a 36 year-old professional tennis player. He started his tennis journey at 12 in 1999, playing in a junior match.
In his junior career, Gasquet ranked world No. 1 on September 9, 2002. He won the Junior French Open and Junior US Open the same year. Gasquet also made it to the semifinals of the Australian Open.
The same year in 2002, he made his first debut on the ATP Tour at the Tennis Masters Series tournament. Gasquet was the youngest player to qualify in the game at age 15.
Similarly, he also made his debut in the Grand Slam tournament at the French Open in the same year. Additionally, he was the second-youngest player to compete in the main draw in the game.
Known for his elegant groundstrokes and one-handed stroke, Gasquet reached his career-high ATP singles ranking of world No. 7 in 2007. To date, he has won 15 singles titles on the ATP Tour.
In 2012, he and his partner Julien Benneteau won a bronze medal in the men's doubles Olympics. Gasquet is the only sixth active player to win 550 matches on the ATP Tour in 2021.
6. Jo-Wilfried Tsonga
Our number 6 famous French tennis player is Jo-Wilfried Tsonga. He is a 38 year-old professional tennis player who started his career playing the junior match.
He played his first junior match in 2000 in the Netherlands. After that, he had a very successful junior career, winning the US Open boys singles title in 2003. The same year Tsonga reached world No. 2.
The following year, he became a pro and won three singles qualifying matches at the China Open. However, Tsonga made an impression on the tennis world in the 2008 Australian Open.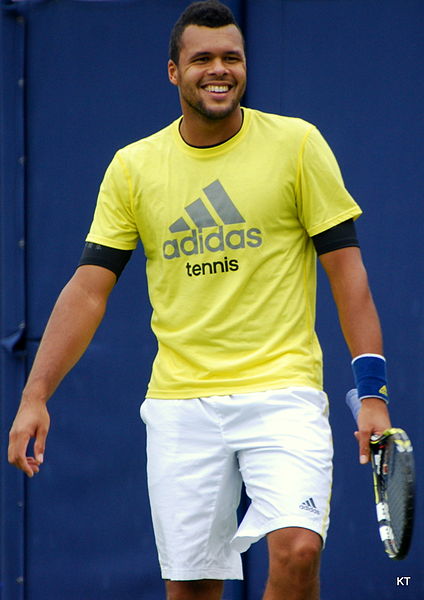 As an unseeded player, he reached the finals and defeated four seeded players and then No. 2 Rafael Nadal in the semifinals. Since then, Tsonga has played in major tournaments and won several titles.
In 2012, Tsonga reached his career-high ATP singles, ranking as world No. 5. The same year, he and his partner Michaël Llodra won an Olympic silver medalist in the 2012 Summer Olympics, finishing in 2nd place.
5. Gaël Monfils
The following famous French tennis player is Gaël Monfils, the current highest-ranked French player. 36 Monfils started his tennis career playing in the junior match in 2002 at age 15.
He played his first junior match at the grade 4 tournament held in Sweden. He reached world No. 1 in junior ranking in 2004.
Similarly, Monfils won the boys' singles at the Australian Open, the French Open, and Wimbledon the same year. He also won the title of International Tennis Federation youth world champion.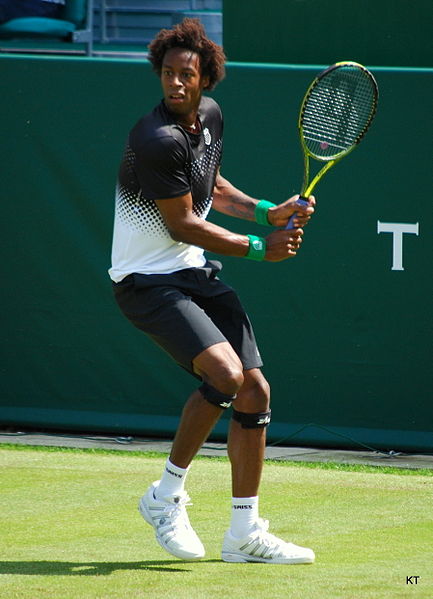 After a successful junior career, Monfils turned pro at age 17 in 2004. After receiving a wildcard, he made his ATP debut at the 2004 Open de Moselle.
Then, in 2005, he won his first ATP title. He was also named the ATP Newcomer of the Year. Likewise, Monfils reached his career-high rank as world No. 6 in 2016.
His career achievements include reaching two significant semifinals and three ATP Masters 1000 finals. Likewise, Monfils has won eleven ATP Tour singles titles and been runner-up twenty-two times.
4. Amélie Mauresmo
Amélie Mauresmo is a former professional tennis player and a former world No. 1. Born on July 5, 1979, she started her tennis-playing career as a junior.
Famous for her powerful one-handed backhand and strong net play, Mauresmo had a successful junior playing career. She won junior French Open and Wimbledon women's singles titles in 1996.
Similarly, International Tennis Federation named her the 1996 Junior World Champion the same year. After the Australian Open in 1999, Mauresmo became the second French to reach the tournament's final.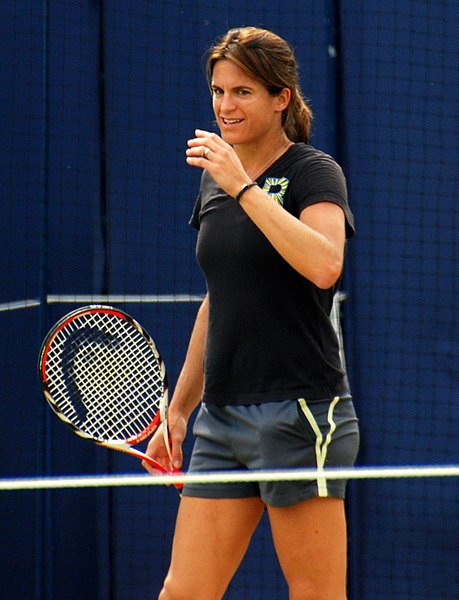 Likewise, she was the third Frenchwoman to reach any Grand Slam final during the Open Era. At age 19, Mauresmo came out as gay to the international press.
In 2004, she won a silver medal in singles at the Olympic Games in Athens. My other notable achievements include two Grand Slams singles titles at the Australia Open and Wimbledon.
In 2009, Mauresmo announced her retirement from professional tennis. Additionally, in 2015, she was inducted into the International Tennis Hall of Fame.
3. Yannick Noah
We are reaching the end of our list of famous French tennis players. On our number 3 is the former professional tennis player, Yannick Noah. Born on May 18, 1960, Noah is also a singer.
At age 11, he debuted in tennis when Arthur Ashe and Charlie Pasarell discovered him. Then in 1977, Noah turned professional.
Similarly, after a year of becoming a pro, he won his first top-level singles title in Manila. Then in 1983, Noah became one of the prominent figures in French tennis when he won the French Open in 37 years.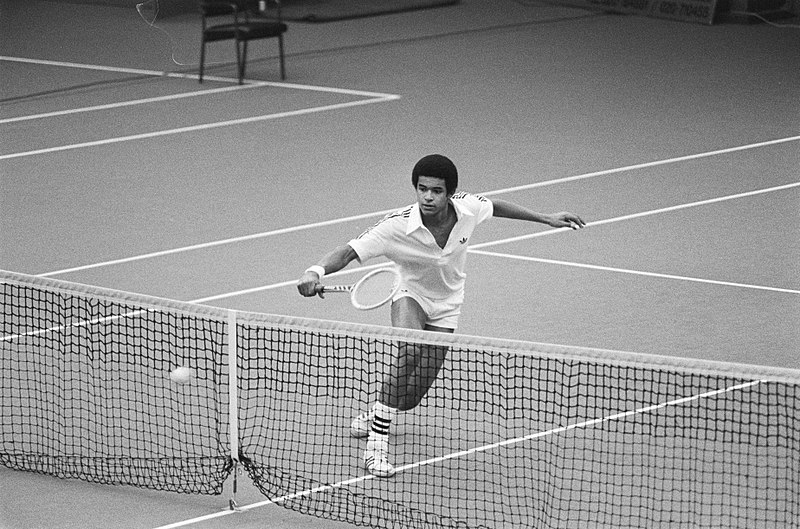 Noah's professional career spanned almost two decades. He bagged 23 singles titles and 16 doubles titles during his professional career. Likewise, he reached a career-high singles ranking as world No. 3 in 1986.
Then Noah also reached the world's No. 1 doubles ranking. He retired from his professional career in 1996. He is the captain of France's Davis Cup and Fed Cup teams.
2. Suzanne Lenglen
Born on May 24, 1899, Suzanne Lenglen was a French tennis player and a revolutionary in the tennis world. She is the first female athlete to become a global sports celebrity.
Lenglen's popularity led Wimbledon to move to a larger modern-day venue. Moreover, she laid the foundation for the series of men's professional tours until Open-Era.
Dubbed La Divine by the Frech press, Lenglen was 11 when she started playing tennis. At age 15, she became the youngest major champion in history after winning the 1914 World Hard Court Championship title.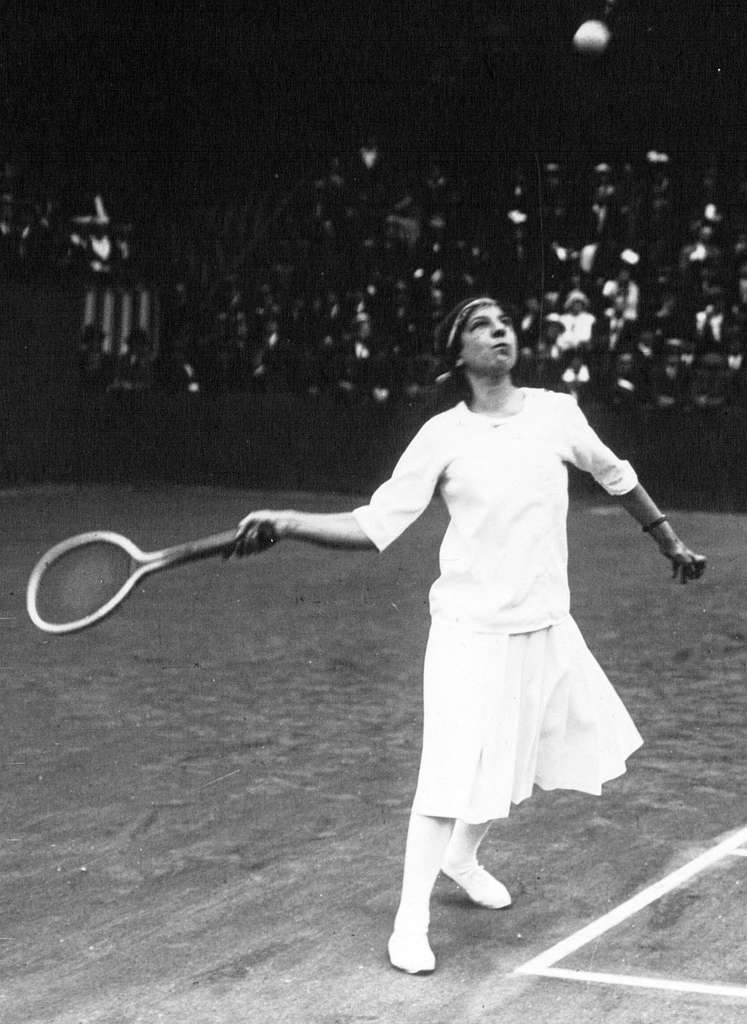 In 1919, Lenglen won her Wimbledon debut, the second-longest final in history. She was the first woman to integrate aggressive men's style of playing tennis into women's games.
This style of her playing made her popular among sports fans. Additionally, she was known for her signature bandeau headwear and for incorporating fashion into matches.
Suzanne Lenglen was the most remarkable women's tennis player from the amateur era. Sadly, this national heroine passed away at the young age of 39 on July 4, 1938. However, she was inducted into the International Tennis Hall of Fame in 1978 posthumously.
Sometimes players show rude and controversial actions after letting their emotions run them. Read here about some rude tennis players!
1. René Lacoste
We have reached Number 1 on our list of famous French tennis players. And our top French tennis player is René Lacoste. Nicknamed "the crocodile," Lactose was born on July 2, 1904.
Lacoste was part of The Four Musketeers, along with Jean Borotra, Jacques Brugnon, and Henri Cochet. They were the French star tennis players who dominated the game from the late 1920s and early 1930s.
Lactose started his tennis playing career at 15 and made his Grand Slam tournament debut in the 1922 Wimbledon Championships. However, he lost the first round to Pat O'Hara Wood.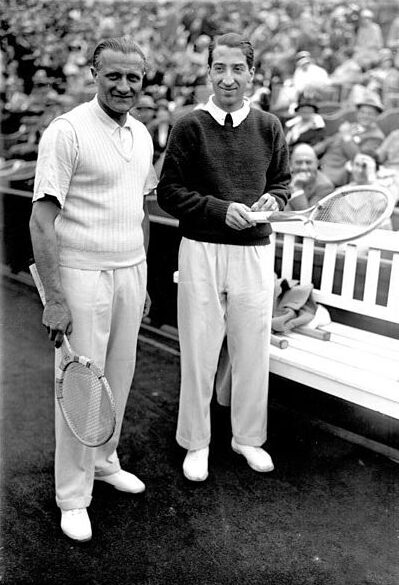 In 1925, Lactose's made his first breakthrough when he won his singles title at the French Championships and Wimbledon. During his career, he won seven Grand Slam singles titles.
In 1926 and 1927, Lactose was the world's No. 1 tennis player. Additionally, in the 1924 Summer Olympics, he won a bronze medal. Additionally, he is the creator of the Lactose tennis shirt.
Sadly, an eminent baseline player and a tactician of the pre-war period, Lactose, passed away at age 92 on October 12, 1996.
Conclusion
This concludes our list of the 12 Most Famous French Tennis Players. Some of these players are revolutionary in the field of the sport. They paved the way for the next generation of tennis players.
So what do you think of our list? Do you know of any other famous French tennis players? Do let us know!