Guy Lafleur, aka 'The Flower,' was a Canadian professional ice hockey player who played 17 seasons in NHL with Montreal Canadiens, NY Rangers & Quebec Nordiques. During his playing career, Lafleur won five Stanley Cups with the Canadiens.
After battling with cancer for three years, Guy Lafleur died at the age of 70 in 2022.
The 1988 Hockey Hall of Fame inductee set numerous team & league records; the late hockey star is the first NHL player to score 50 goals in six consecutive seasons.
Guy Lafleur was married to Lise Lafleur for nearly five decades until he died. Together, the duo shared two children, both sons: Martin and Mark.
His son Mark was imprisoned multiple times on the charges of assault, burglary & forceful confinement.
There is much more to know about this legendary Canadian ice hockey player. Here in this article, we cover everything about Guy Lafleur's family, children, net worth, relationship & achievements.
Be sure to read the full article!
Quick Facts
Full Name
Guy Damien Lafleur
Nick Name
The Flower, Le Démon Blond
Date of Birth
September 20, 1951
Death
April 22, 2022 (at 70 years old)
Birth Place
Thurso, Quebec, Canada
Nationality
Canadian
Ethnicity
White
Zodiac Sign
Virgo
Chinese zodiac
Rabbit
Height
6 feet/ 1.83 m/ 183 cm
Weight
84 kg/ 185 lbs
Hair Color
Grey
Eye Color
Brown
Father's Name
Leandre Lafleur
Mother's Name
Pierette Lafleur
Siblings
Four sisters ( Suzanne, Gisele, Lise & Lucie)
Religion
Christianity
Wife
Lise Lafleur (m. 1973- until death in 2022)
Children
Two sons (Mark and Martin)
Profession
(Retired) NHL player
Position
Right Wing
Shot
Right
Played for
Montreal Canadiens (1971- 1985)
New York Rangers (1988-89)
Quebec Nordiques (1990-91)
National Team
Canada
Death
April 22, 2022
NHL draft
1971, 1st overall, Montreal Canadiens
Playing Career
1971–1985
1988–1991
Net Worth
$10 Million
Social Media
Instagram
Merch
Signed Card
Last Update

November 2023
Guy Lafleur | Early Life & Family
Born on September 20, 1951, in Thurso, Quebec, Canada, Guy Lafleur was the son of Leandre Lafleur, a factory worker, and Pierette Lafleur.
His birth name was Guy Damien Lafleur, but he also went by the nickname 'the flower" as his surname "Lafleur" means flower in English.
At the age of five, Guy Lafleur started playing ice hockey after receiving his first hockey stick as a Christmas present. A devout Christian, he attended a Catholic high school and later studied at the Quebec Junior College.
Death At The Age Of 70
Guy Lafleur passed on April 22, 2022, at the age of 70. Even though his family didn't comment on the exact cause of his death, he was battling cancer for three years.
While Lafleur underwent quadruple bypass heart surgery in September 2019, he was also diagnosed with cancer in his right lung. In November of that year, he had the removal of cancerous lobes from his lungs.
However, in October 2020, the report of Centre Hospitalier de l'Universite de Montreal confirmed his cancer recurrence.
View this post on Instagram
The late Canadian NHL star's death news came one week after the demise of another Canadian hockey star Mike Bossy, also a longtime smoker, who was also diagnosed with lung cancer.
On May 3, 2022, he was given a national funeral in Montreal, Quebec.
He is survived by his wife, Lise & two sons (Mark & Martin), along with four sisters: Lise (same name as his wife), Suzanne, Gisele, and Lucie.
The countless memories and notable achievements Guy Lafleur created on the ice will ensure his legacy lives on. He has been an inspiration for many Canadian hockey players like Deryk Engelland, Justin Peters, Brayden Point, Jared McCann & many more.
NHL Career & Retirement
Growing up, Guy Lafleur played ice hockey at minor levels, notably with Quebec Remparts of the Quebec Major Junior Hockey League. In 1971, he led the Remparts to the Memorial Cup victory that would follow his NHL draft.
Lafleur became the 1st overall pick of the Montreal Canadiens in the 1971 NHL Entry Draft, while his fellow Quebecer Marcel Dionne became the 2nd pick (of Detroit Red Wings).
As a rookie, the Canadiens' right-wing wore jersey number #4 & won the Calder Trophy. As the league's top scorer, Guy won the Art Ross Trophy in 1976, 1977 & 1978.
Moreover, the late Canadian ice hockey star was the recipient of the Hart Trophy (1977, 1978, and 1979) as the NHL's most valuable player.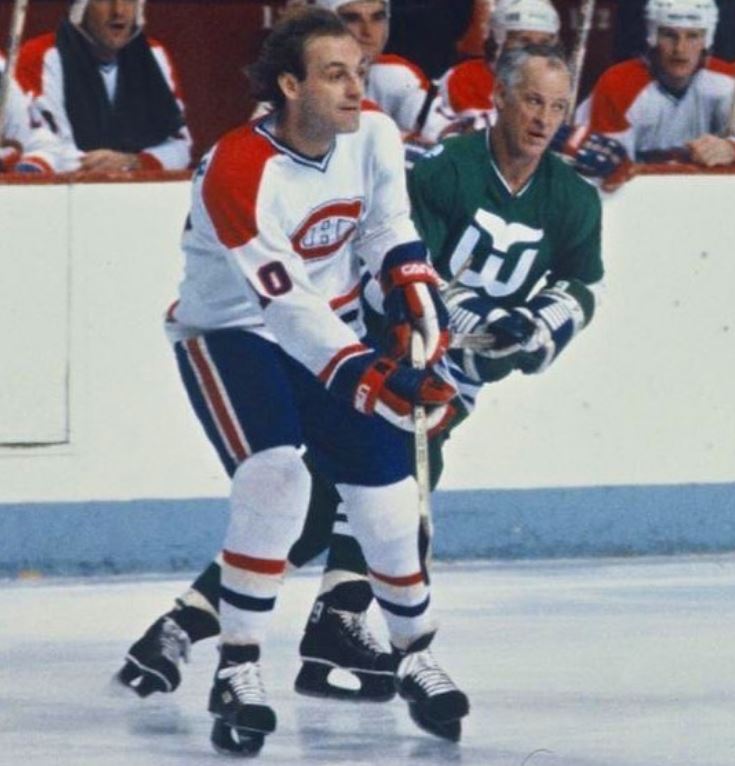 With Montreal Canadiens, Guy Lafleur became the five-time Stanley Cup champion; in 1973 & with four consecutive victories (1976-79).
The National Order of Quebec and Order of Canada honoree already represented the Canadian national team in the 1981 Ice Hockey World Championship, where they finished fourth.
In 1985, he retired from NHL but made a comeback in 1988, joining New York Rangers for a season.
After that, he saw an offer of $1 million from the NHL team Los Angeles Kings to play alongside Wayne Gretzky. But he rejected the deal & signed with Quebec Nordique instead (he played there for two seasons: 1989 & 1990 season).
In 1991, he announced his second retirement, that being the final from NHL.
Guy Lafleur | Awards & Achievements
During his time on the field, the player has
5-time Stanley Cup champion
3-time Hart Trophy winner
2-time Art Ross Trophy winner
6-time First Team All-Star
Calder Trophy winner in 1971
Inducted into the Hockey Hall of Fame in 1988
Guy Lafleur Relationship | Wife & Children
The five-time Stanley Cup winner Lafleur was in a marital relationship with his wife, Lise Lafleur, until his death.
From his early days of a professional journey into ice hockey to prominence & through his struggle with health conditions, Lafleur's wife, Lise, remained by his side.
As reported, the two met in the early 1970s & began dating shortly after- the details are under wraps.
The couple married in 1973 in a private wedding ceremony; at the time of the wedding, Lise Lafleur was still a college sophomore.
Together, the duo welcomed two sons: Mark Lafleur and Martin Lafleur.
Aside from being a supportive wife, Lise is a devoted mother & philanthropist. She supports her husband, advocates for her son, and inspires many.
Lafleur's family actively supports philanthropic causes and has contributed to the cancer society in Canada. They also support causes promoted by personalities such as Bill Gates and Warren Buffet.
Details On Sons!
Guy Lafleur's sons: Mark and Martin, are poles apart. While Martin strived to become an entrepreneur, Mark was no new to troubles from his teenage days & even faced imprisonment many times.
Martin Lafleur is the Chief Business Officer & co-founder at Dello (January 2021- Now) in Montreal, Quebec, Canada, according to his LinkedIn profile.
Moreover, he is the co-founder of Vins & Spiritueux, a vineyard & wine company with his father. Not to mention, he is also active in charity works & an ambassador of Fondation du CHUM.
Martin is married to Angelica Lafleur– they exchanged vows on May 2017 and share a daughter named Sienna Rose, born on February 7, 2018.
Guy Lafleur's Other Son Mark Saw Jail-Time, Why?
Mark Lafleur was diagnosed with ADHD (attention-deficit hyperactivity disorder) during his days at elementary school & was on four different medications.
After leaving school, he attended different academies that specialize in teaching kids with learning disabilities and behavioral problems.
Earlier, with records of traffic tickets, Mark later got in much more trouble than that.
In January 2007, Mark was arrested on the charge of uttering death threats & "sexual assault" to his 17-year-old girlfriend. After some rounds in court, in June 2008, he pleaded guilty to 14 charges but denied the assault charges.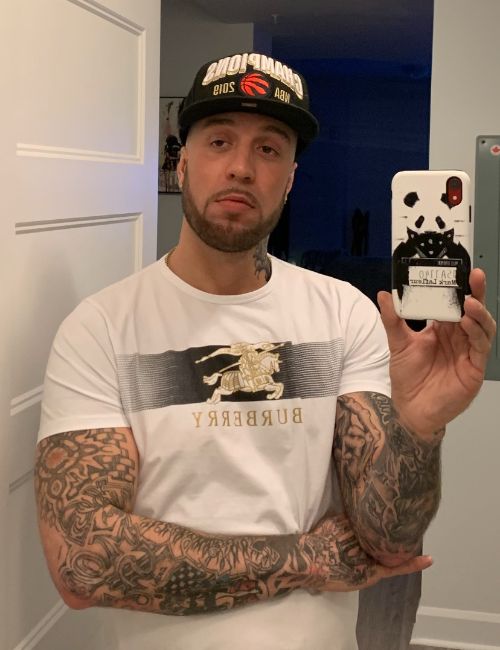 Although he was sentenced to house arrest to live with his parents, he was detained in September 2008 for breaking bail conditions.
So, in February 2009, Mark Lafleur was sentenced to 15 months of community service, followed by three years probation, but was allowed to see his therapist.
Other Charges & Imprisonment
Here are further details on his other charges & his imprisonments:
In December 2016, he pleaded guilty to impaired driving charges that resulted in a fine of $1,500 & a ban from driving for two years. He was arrested in May 2015 for unlawful driving.
On January 25, 2017, Guy Lafleur's son Mark was arrested in Blainville in connection with a series of burglaries carried out in Pointe-Claire in the 2016 fall.
He was sentenced to two years in prison in June 2017 after pleading guilty on May 31, 2017.
In mid-2017, Mark Lafleur was arrested on the charge of confinement & uttering threats. He reportedly threatened a woman & took her mobile during an argument. He had met the woman in a bar in St-Jérôme & later took her to his home, where things turned sour.
Upon release from prison, Mark tried to change himself. According to his Facebook profile, he works as a tiler at Les Couvre-Planchers Loiselle, a carpet & flooring store.
Since January 1, 2019, he has been in a relationship with his girlfriend, Natacha Poirier.
Guy Lafleur | Net Worth, Contracts & Salary
At the time of his death in April 2022, the retired NHL player Guy Lafleur owned a net worth of $10 million. A great deal of money came from his hockey career, while his business ventures added further earnings to his fortune.
From his NHL career of 17 seasons, Lafleur collected $4.5 million in career earnings.
The late Canadian professional ice hockey player majorly played with Montreal Canadiens (1971-85); he signed a 10-year contract worth $1 million, averaging $100K per season.
As reported, Guy took home $85,000 in the first season with the Canadiens, and by his 8th and 9th year, his earnings stood at $160K & $175K, respectively.
In the 1982 fall, Lafleur signed a three-year extension with Montreal Canadiens that earned him $375K per season. Even though he didn't play in the 1985 season, he earned $400K before his retirement.
Then, after a 3-year hiatus, he came out of his first retirement in 1988 & played until 1991 with NY Rangers & Quebec Nordiques before retiring for good.
Aside from NHL earnings, the ice hockey star made a significant amount of money from endorsements.
During the 1978-79 season, Guy Lafleur earned $100K from his sponsorship deal with Yoplait, GM, and Koho. In the 1989-90 season, his revenue from his endorsement with Hairfax International was $100K.
Business Ventures
Following his retirement from NHL, Lafleur, a helicopter pilot himself, became a part-owner of a helicopter rental company in Quebec, Canada.
Even more, he launched a fruit juice brand "Flower Power" in the 1990s. Then in 2019, with his son Martin, he founded a vineyard, Vins & Spiritueux in 2019.
In 2002, the late Canadian ice hockey player opened a restaurant named 'Guy Lafleur Mikes Signature' in Berthierville, Quebec. Then, he launched another restaurant, 'Bleu, Blanc, Rouge!' in 2008.
In 2012, he sold his restaurant Bleu Blanc which was closed later on December 22 that year.
Trivia:
In 1988, Guy Lafleur was inducted into the Hockey Hall of Fame and then into the Canadian Sports Hall of Fame in 1996.
He was the first NHL player to score 50 goals in six consecutive seasons.
Late Guy Lafleur is an all-time score leader in Canadiens history with 1,246 points.
He was the first player in Canadiens history to have his number retired.
In 2009, Guy Lafleur was charged for giving a contradictory testimony on his son Mark's behalf whether he was following protocols of his house arrest.
Mark was sentenced house arrest as a part of the bail condition for the assault & forcible confinement charges of 2007.
The ice hockey was acquitted of all the charges in August 2010.
After a dispute with his team Montreal Canadiens' coach Jacques Lemaire, he asked for a trade to another NHL team in 1985. But the team's general manager Serge Savard refused his request, which led him to retire from NHL as no other options were left.
FAQs
What team did Guy Lafleur play for?
Guy Lafleur played for the Montreal Canadiens, Quebec Nordiques, and New York Rangers, throughout his playing career (1971- 1985, 1988-1991).
How many Stanley Cups did Guy Lafleur win?
Lafleur won five Stanley Cups during his career, all of them with Montreal Canadiens.
How many goals did Guy Lafleur score in his career?
Guy Lafleur scored a total of 560 goals in his career.