Former Patriots' wide receiver and return specialist, Julian Edelman shut every rumor down after Tom Brady linked him with the Tampa Bay Buccaneers.
Back on the radio show, Tom Brady made a joke regarding Julian about his retirement issues. Alongside Pat McAfee, Brady discussed how Julian didn't retire and would join him.
Indeed, it gave birth to many rumors which drew a parallel line of him with the tight end, Rob Gronkowski.
Click to follow and read some of the motivational quotes from Julian Edelman.
Behind the scenes
Right with the start of the second week of April 2021, Julian Edelman announced his retirement from the NFL field. Back then, he gave his retirement reasons to his knee injury that cut his 2020 season short after just six games.
Additionally, he had also failed the physical test and the Patriots had to terminate his contract. At the end of his contract, Julian was on his last two years' deal worth $15.5 million.
Altogether, Julian announced his end of the career through a video. Overall, he was later added to the NFL Draft-A-Thon.
On April 30, 2021, Julian posted a photoshopped picture of himself on Twitter. It was Brady's infamous picture with his face.
Never gonna live this one down #NFLDraft pic.twitter.com/cNHTWw9kco

— Julian Edelman (@Edelman11) April 29, 2021
Even Deion Sanders took his time to comment, "I love everything about Tom, but I cannot believe he let his guy retire without taking a shot at it to come to Tampa."
Tom Brady's Casual Joke
Later, Tom Brady made a casual joke on Edelman's retirement during their zoom conversation.
"We know Edelman didn't retire, let's be honest. He's just too scared to tell Bill [Belichick] he wants to come to Tampa. I've been there." – Tom Brady
Of course, Brady's remark did turn a whole lot of attention towards Julian and Tampa. They even drew the comparing line with Rob Gronkowski.
You might want to know more about Tom Brady and his other half, click to learn!
Julian Edelman's response
Altogether, Julian Edelman shuts the rumors down through his Twitter post stating the gist that he ain't going anywhere.
Indeed, Edelman has now portrayed his loyalty to the team. Not to mention, he has been using the #FoxboroForever hashtag ever since his retirement.
Furthermore, he also shone a light that he had retired due to his injury and thus, his comeback doesn't make up for anything. Overall, Julian Edelman depicted his firm decision to hang up his boots.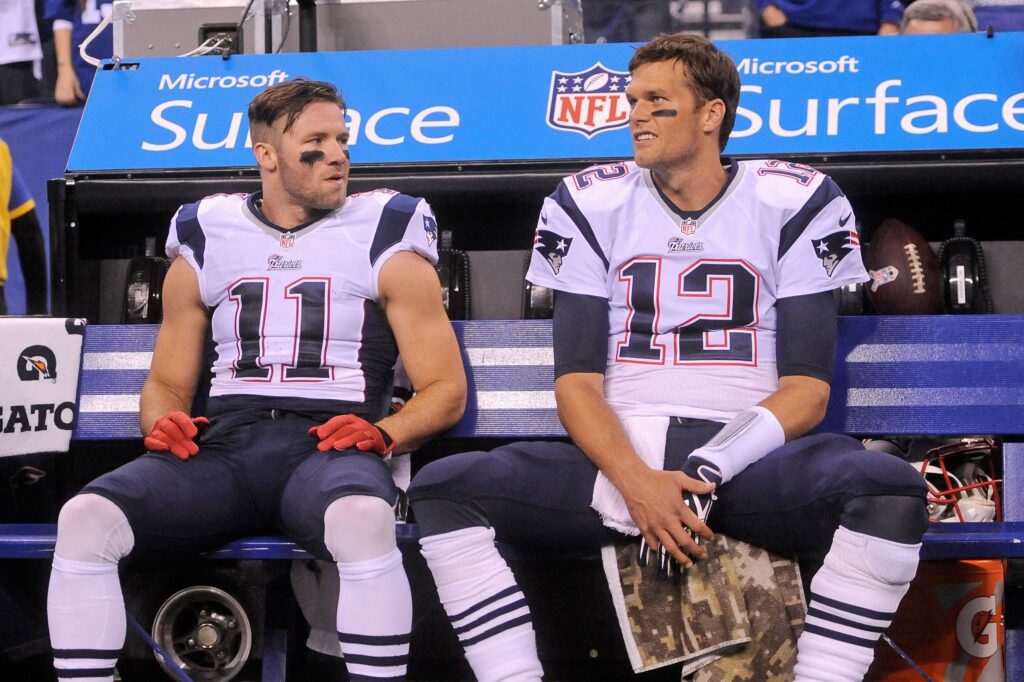 In the meantime, the Tampa Bay Buccaneers also have their team in a great turn. They have also recently signed in Antonio Brown.