With over a decade-long career in the National Football League (NFL), Julian Edelman established himself as one of the top prospects on the field. As he has blossomed as one of the Patriots' cornerstones, Julian Edelman has garnered about $25 million net worth.
Throughout his career, Julian has starred as a punt returner and wide receiver. Additionally, he is also best known as one of the NFL's most productive postseason receivers.
Therewith, at the time of his retirement, he had an average salary of $5,500,000.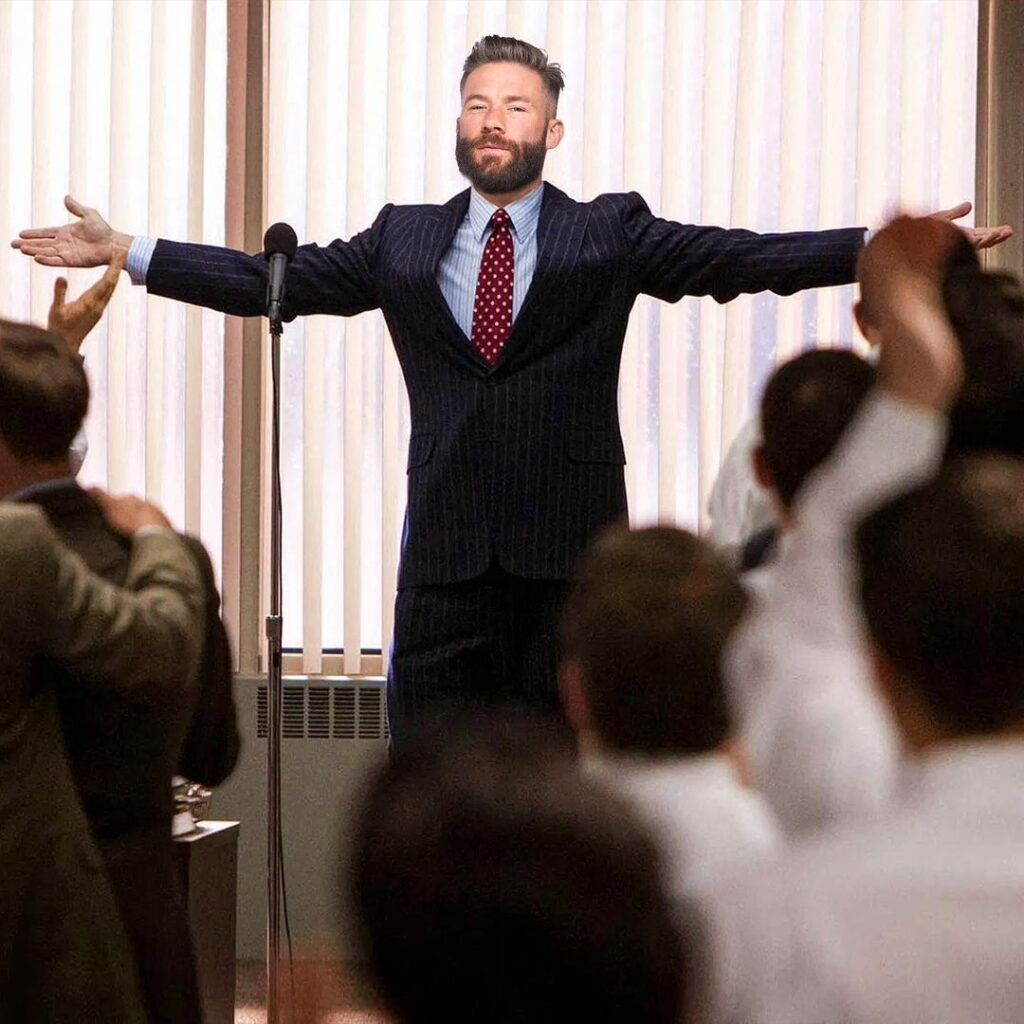 At present, Julian is considered one of the most successful NFL careers over the past dozen years.
Indeed, with the achievements and career earnings to date, he can't be denied as a top prospect.
Quick Facts
Full Name
Julian Francis Edelman
Date of Birth
May 22, 1986
Birth Place
Redwood City, California
Nick Name
Minitron, The Energizer Bunny, The Squirrel, Slottie Pipen
Religion
Jewish
Nationality
American
Ethnicity
White
Zodiac Sign
Gemini
Age
36 years old
Height
5'10" (1.78 meters)
Weight
198 lb (90 kg)
Hair Color
Light brown
Eye Color
Bluish grey
Build
Athletic
Father's Name
Francis Edelman
Mother's Name
Angie Edelman
Siblings
An older brother, Jason Edelman
A younger sister, Nicole Edelman
Education
Woodside High School
Kent State University
College of San Mateo
Marital Status
Divorced
Wife
Former relationship with Ella Rose
Kids
Lily Rose
Profession
Football player
NFL Draft
232 overall pick in the seventh round of 2009 NFL Draft
Position
Wide receiver
Active Years
2009-2021
Books
Relentless
Net Worth
$25 million
Social Media
Instagram, Twitter
Autographed Items
Jersey, Helmets, Gloves, Signed Jersey
Last Update
September, 2022
Starting from his collegiate years, Julian Edelman featured in the football games and later entered the NFL in 2009. Julian announced the end of his career on Monday through an emotional video on his Twitter account.
To illustrate, he also explained his injury to be the part of the reason he hung his career. Of course, he is like a dream come true, as he starred from little to be the favorite option of the legendary player, Tom Brady himself.
Altogether, Julian ended his career with NFL statistics of 620 receptions, 6,822 receiving yards, 36 receiving touchdowns, and four return touchdowns.
"Nothing in my career has ever come easy. And no surprise, this isn't going to come easy either. I've always said I'm going to go until the wheels come off. And they finally have fallen off."
–Julian Edelman
You can click the link to learn about Brad Kaaya Bio: Career, NFL, Net Worth, Contract, and more>>>
Some of his notable career achievements are highlighted below.
3× Super Bowl champion (XLIX, LI & LIII)
Super Bowl MVP (LIII)
New England Patriots 2010s All-Decade Team
Second-team All-MAC (2006)
Learn more about his stats and game log on Fantasy Pros.
Julian Edelman's contract throughout the years
All the years of his career, Edelman has only committed to one team, New England Patriots. Initially, Edelman first signed with the team on July 16, 2009, where they signed for a total of four years.
Back then, their contract was worth $1,798,700 with the guaranteed payment of $48,700. Also, he earned $1,893,700 during the contract phase.
After the deal expired in 2013, they again re-signed him in a deal for the undrafted free agent. Well, the contract was for just a year worth $765,000, and he earned $1,015,000 in total.
Furthermore, they renegotiated the contract the next year, which was to last for four years. Anyways, the deal was worth $17,000,000 with a guarantee of $6,000,000.
Overall, he earned an average of $12,671,875 until the contract expired in 2017. Right afterward, they extended the contract for another two years for $11,000,000. During his tenure, he earned $10,654,412 until 2019.
His recent contract was also set up till 2021, which had a total value of $15,500,000. Up till now, he had earned a yearly average of $14,937,500.
If we talk about his total, Julian Edelman flaunts a net worth of a whopping $25 million, with career earnings of $41,172,487. Now, diving a bit deeper into his contract, Julian had the largest cap value in 2020, worth $9,666,666.
Likewise, his largest cap payment to date was in 2019, worth $11,000,000. As in 2021, Julian has the cap charge of $2,666,668, and altogether, his career average annual earnings were $3,431,041.
You might also be interested to learn about Usain Bolt's net worth and lifestyle>>>
Brand Endorsements
As a fun fact, Julian Edelman is titled as one of the most in-demand athletes as a potential brand endorser. Thanks to his energetic and eye-candy gameplays!
Throughout his journey, Edelman has established himself as a figure for big-name entertainment brands. Julian is more like the early work and the last one to leave the worksite as far as the news.
Thus, that very personality has made him a likable one in the industry. Therewith, it is no surprise that he has loads of deals waiting for him under the nose. Apparently, his talent has landed him on a deal with Roc Nation.
To elaborate, they met during a trip in February and had teamed for some marketing and branding stuff. Later, in 2017, Julian Edelman collaborated to work with Cutters, the football industry' Äôs most innovative glove brand.
As they partnered together, they merged their brands with Julian's clothing brand, JE11. With the Cutters, Julian featured his own brand of football gloves. Well, his brand JE11 also collaborated with Joe's for the line of shirts and jeans.
Likewise, he also has an astounding contract with Ermenegildo Zegna and Puma. Not to mention, he also stars as the Global Brand Ambassador for Joe's.
Alongside featuring the types of denim from Joe's, Edelman also works for the John Varvatos. Altogether, his magazine-cut face and mesmerizing blue eyes stand him out as one of the recognizable faces on television.
As his additional work, Edelman also enrolled in the advisory board of Boston-based private coaching startup CoachUp. During his tenure, he started up private coaching.
You might want to learn about Julian Edelman's biography in depth>>>
Julian Edelman | Outside Fashion and Football
Besides football, Edelman is the author of a children's book. To illustrate, he has published a book named 'Flying High' for kids, which features a squirrel in the story.
Moreover, his story's gist is to overcome physical troubles, and his friend, a goat, also helps the squirrel. Following it, he had also released a sequel to the book Flying High 2 in December 2017.
The same year, he also made a memoir named, Relentless. According to the sources, he wrote it with the help of Tom E. Curran of NBC Sports Boston, and Hachette Book Group helped him to publish it.
Additionally, he also has had several TV appearances. In 2017, he appeared in the 30-minute NFL Network special, NFL Going Global: Edelman & Amendola. However, it was simply their promotional game in Mexico City.
As an interesting one, Edelman has been in the reality competition America's Next Top Model. Also, he had cameo appearances in the episodes of the HBO sports dramedy Ballers.
All in all, he was also spotted in the Grammy's Award of 2015 and 2019.
Without a doubt, Julian Edelman leads a healthy and lavish life with all the assets he has collected. Keeping that aside, as an undeniable fact, Julian is an irresistible man with an athletically toned body and ripped muscles.
However, those muscular proportions aren't just there; Julia has made an equal effort with his daily workouts and diet plans. With a common question in everyone's head about what Julian eats as his meals, let's discuss in short.
Eateries and Workout
Julian Edelman commences his day with an egg-and-vegetable scramble topped with avocado and hot sauce as a typical breakfast. Indeed, he does have extra fruits and berries to go with them.
Apart from those typical eateries, Julian opened up an avid burger lover who goes as a pair with a smoothie. Not only this, but he also loves ravioli, which in his language is "Italian Pop-Tarts."
Furthermore, he devours protein shakes created by dietician Denise Barry-Alvey and not to miss out on ice water with lemon. Additionally, he is a fan of stuffed peppers and goes with more greens on his tacos.
Anyways, moving onto his workout schedule, Julian often follows his high-intensity 30-minute regimen. To elaborate, the training includes crunches, lunges, push-ups, planks, gorilla squats, mountain climbers, and stair climbs, to name a few.
All behind his workout regime is his trainer, Brian Weller.
Read more about Tom Brady and his contract extension>>
House and Cars
Back in 2019, Julian Edelman bought a condo along Commonwealth Avenue, which features more than 2,000 square feet of living space and parking. Till then, he had mostly stayed in a rented apartment.
His new house is a sort of a Victorian townhouse with views of Fenway Park and the Lenox Hotel. Furthermore, he has converted the house into his taste with colorful pop art with white walls and nineteenth-century windows.
Altogether, it depicts two bedrooms, three bathrooms, and a spacious living room and dining hall.
Later, the bedrooms were converted into a master suite with a navy masculine design. Also, he re-built the open staircase with metal and wood ones.
All in all, Julian also owns another house in a seaport district near the Patriots' Gillette Stadium.
Similarly, Julian Edelman is often seen in love with Porsche, and he, himself, owns the 911 Cabriolet. Also, he owns a Cayenne which is a highly sophisticated SUV.
Charity and Donations
With his massive earnings at the side, Julian is also a huge donation angel for a cause. Often, he is ranked as one of the top endorsers in the NFL and has donated for causes like community health, cancer, and children.
Today, Julian is the current honorary co-chair of Best Buddies International. The foundation is a non-profit organization that creates opportunities for employment and leadership development.
Furthermore, he was also involved in taking care of children in the hospital with rare diseases alongside Boston Cares. Likewise, he also helped the children in the Boston Children Hospital.
Besides, during his tenure at "Next Top Model," Edelman also won a $2,500 donation to the Ellie Fund. Also, Edelman works alongside The Greater Boston Food Bank, which helps a lot to tackle hunger in society.
Having said this, in 2019, Julian Edelman appeared in an episode of "Ellen" with Ellen DeGeneres. During the show, he let her shave his beard to raise $10,000 for Boston's Boys & Girls Club.
Apart from the raised amount, he also donated $10,000 on his own.
Social Media
If you wish to follow more on his personal life, you can check out his social media sites. He is on Instagram as Julian Edelman (@edelman11), with 2.8 million followers.
Furthermore, he is on Twitter as Julian Edelman (@Edelman11), with 1.4 million followers.
If you wish to explore Julian Edelman's dating life and past affairs, Click the link to follow>>>
Julian Edelman | FAQs
What is Julian Edelman's NFL career statistic like?
Playing over a decade on the field, Julian Edelman maintained an NFL career statistic of 620 receptions, 6,822 receiving yards, 36 receiving touchdowns, 2,612 return yards, and four return touchdowns.
What is Julian Edelman's haircut called?
The former player's haircut is called The Edelman Coif.
Has Julian Edelman been inducted into the Hall of Fame?
Although Edelman had a great NFL career, the player is yet to be inducted into the NFL Hall of Fame.
Did the Patriots trade Julian Edelman?
No, the Patriots did not trade Edelman. However, he announced his retirement on April 12, 2021.
Which jersey number did Julian Edelman wear?
Julian Edelman wears jersey number 11 for the New England Patriots.