A happy marriage is said to be like a continuous conversation that never seems to finish. Any wedding is difficult to maintain to continue for a long time without coordination. According to some sources, his recent romantic relationship was with Sabrina Parr.
Talking about Lamar Odom's married life, he only married one woman in his life, who is Khloe Kardashian. That also ended due to his own cheating in that relationship, although he has had many histories with lots of famous women along the way.
Let's get right into the details of his love life. But before we begin digging up the details, here are some quick facts about Steve's relationship with Khloe:
Lamar Odom Girlfriend | Quick Facts
| | |
| --- | --- |
| Full Name | Khloé Alexandra Kardashian |
| Date of Birth | June 27, 1984 |
| Age | 39 years old |
| Birth Place | Los Angeles, California, United States |
| Nationality | American |
| Religion | Christian |
| Height | 5 feet 10 inches |
| Weight | 132 lbs |
| Hair Color | Brunette |
| Eye Color | Brown |
| Father's Name | Robert Kardashian |
| Mother's Name | Kris Jenner |
| Children | True Thompson |
| Marital Status | Divorced |
| Former Husband | Lamar Odom |
| Social Media | Instagram, Twitter, Facebook, Youtube |
| Profession | Media personality, socialite, and model |
| Net Worth | $20 Million |
| Merch | Posture |
| Last Update | November, 2023 |
The Recent One, Sabrina Parr
According to some sources, the ex-fiancee of Lamar is Sabrina Parr, a health and lifestyle coach, fitness model, and former athlete from the United States.
Sabrina Parr rose to stardom and became the buzz of the town after being seen with Lamar Odom in front of a Chipotle restaurant in Atlanta, Georgia on July 29, 2019.
In a matter of days, the couple made their relationship public by sharing lovely posts on their respective social media profiles.
Although it is unknown how long they have been together, the public displays of affection for each other suggest they have a strong bond.
After the news of her relationship with Lamar became public, her social media profile and following skyrocketed. 'getuptoparr,' her Instagram account, has over 283 thousand followers.
Career and Sports
Sabrina was a track star in her youth, earning five All-American honors and two 'State Track Champions' during her tenure at 'Collinwood High School.'
She previously stated on Instagram that as a child, she had to work odd jobs to make ends meet, including selling juice, candy, and chips to the children in her neighborhood. She would also charge $5-$10 to braid the hair of her friends and classmates.
As an assistant coach at 'Collinwood High School,' she also won a state championship. Sabrina honed her commercial and entrepreneurial skills to become a fitness model and personal trainer over time.
For people who want to live a healthy lifestyle, her website, 'getuptoparr.com,' offers diet and training plans, fitness packages, and food preparations, among other services.
Sabrina's aim, "Getting up to Parr," spreads the concept that achieving physical goals does not require being wealthy or influential. She's also a radio host for ESPN, according to her website.
Personal Life
Sabrina was born and raised in Cleveland, Ohio. She was born in Atlanta, Georgia, on May 1, 1987. Antonio Davis was her husband.
Sabrina frequently updates her social media sites with photos of her three children; two daughters, and a son. Davis and she had a harsh and traumatizing divorce, but for the sake of their children, they are now on speaking terms.
In September 2016, the Ohio Supreme Court found her guilty of one count of domestic violence and two counts of felonious assault.
Davis left home in May 2015 after discovering a second phone in Sabrina's purse and fearing adultery, according to court documents. Sabrina hit him in the back of the head with a trophy.
As Sabrina left him injured, Davis contacted 911 for help. Sabrina received a three-year probationary sentence as well as a six-month prison sentence.
Calling off the Engagement
Sabrina Parr and her then-fiancé Lamar Odom called off their engagement in November 2020, stating that the former NBA star "has some difficulties that he alone has to deal through."
"I had to be the first to let you all know that I am no longer engaged to Lamar," Parr said on her Instagram Story.
"This has been a difficult decision for me to make," she said, "but it is the right decision for myself and my children." "Lamar has some issues that he must resolve on his own."
Parr stated on Wednesday that she loves Odom "very much," but that she is "no longer able to remain by his side while he finds the care he so urgently needs."
"I wish him the best of luck, and I ask that you pray for everyone involved," she said.
Odom, who had battled drug addiction in the past, was found unconscious at a Nevada brothel in 2015 and suffered a near-fatal overdose.
Odom's representative did not respond to our request for comment right away.
The Reunion
After calling off their engagement, Lamar Odom and his ex-fiancée, Sabrina Parr, reunited to celebrate Thanksgiving together later that month.
On Thursday, November 26, the fitness trainer, posted an Instagram selfie of herself and Odom, posing with her kid from a previous relationship.
"On this day, I'm very grateful to be surrounded by love!" "From my family to yours, Happy Thanksgiving," Parr said in the caption.
On November 4, exactly one year after announcing their engagement, Parr revealed her split from Odom.
Parr and Odom celebrated their one-year engagement anniversary a few days later. The retired basketball player uploaded a photo that Parr had initially shared on her Instagram Story. Odom kissed his then-fiancée on the cheek in the photo.
She captioned the photo with a kissy face and a prayer-hand emoji, saying, "Made it in time for our one-year anniversary."
When Odom posted a photo of Parr sitting in his lap on Instagram in August 2019, the two became official. "We have a lot more than they can see…" The caption was written by Odom. The couple confirmed their engagement three months later.
Odom and Parr announced their engagement in August on Instagram, and they plan to marry on November 11, 2021, in Miami.
From 2009 until their divorce in 2013, Odom was married to Khloé Kardashian. After he had a near-fatal overdose in 2015, the former couple's divorce was put on hold, but it was finalized in 2016.
Book
In an Instagram post, Parr revealed that she'll be releasing a book called The Freedom in Walking Away, which will explain the end of her relationship with Odom.
"I formally broke up with my ex-fiance one year ago today. I didn't tell anyone (including him); I simply left! I knew that the more I talked about my dissatisfaction, the more at ease I'd get in it "Parr expressed. "We were about to tie the knot in less than a year. I was terrified, hurt, and afraid of what might happen, but I knew I would never be free if I stayed."
A few hours later, in an Instagram post addressed to his "exes and next," Odom appeared to respond to Parr's news with his own account of the "toxic" and "abusive" relationship's conclusion.
"We were poisonous. Both individually and collectively, "According to Odom.
Despite the fact that leaving the relationship "broke" his heart, Odom claims it "saved" his soul. The athlete further admitted that he wished to return to the "dysfunction" since the "addict in me feared being alone."
Parr added in her article, which also mentions a previous violent marriage, that her book will teach readers about "I've had a lot of situations in my life where I've had to walk away. You'll hear about how suffocating my hand was while grasping someone else's!"
"I'm really looking forward to sharing myself with all of you and taking you on this journey with me. It's time to set yourself free! It's time to find peace, and I hope that after you've finished reading this book, I can assist you in doing so "she stated
Short Glance on Lamar Odom
Lamar Odom is a basketball player who has participated in the National Basketball Association (NBA). He is well-known as a former member of the Los Angeles Clippers. Furthermore, he began his basketball career with the Los Angeles Clippers.
In 2009 and 2010, the player won two NBA championships with the Los Angeles Lakers.
Odom has also competed in the Summer Olympics in the 2010 FIBA World Championship for the United States.
In 2010, the power forward assisted the United States in winning the gold medal, making him the first player to win both an NBA championship and a gold medal.
Aside from basketball, the big forward has appeared in sitcoms like Modern Family and Entourage, as well as films like Jack and Jill and Van Wilder.
As a contender on Dancing with the Stars, he has made an appearance.
Social Media Presence
With over 824 thousand followers on Instagram, the basketball player is hardly unrecognizable. He is, however, inactive on his account, with fewer than 50 postings.
After Kobe's death, the star posted his profile picture of himself and the late Bryant.
Read about Devin Booker Bio: Stats, Girlfriend, Net Worth & Contract!
With 3.6 million followers on Twitter, the basketball player is also well-known. In addition, he is followed by several celebrities and basketball players, like Stephen Curry, Justin Bieber, LeBron James, and Ellen DeGeneres.
Lamar Odom Girlfriend | Khloé Kardashian
Khloe Alexandra Kardashian is an entrepreneur, model, and television personality. Her fame rose after her appearance alongside her mother and siblings on her family's real-life drama reality show 'Keeping Up with the Kardashians.'
The sitcom was such a big hit that it inspired a few spin-offs, making Khloe and her sisters household names worldwide. In addition, she appeared on a reality show with her then-husband, NBA basketball player Lamar Odom, whom she eventually divorced.
When she was young, her parents split, and her father died when she was 18.
This brought her closer to her mother, who had remarried and had a huge family from both marriages. This became the central focus of their reality program, which focused on their individual personalities, love lives, fights, and professional careers.
Khloe Kardashian and Lamar Odom have collaborated on a fragrance for both men and women. With her siblings, she also started a jewelry and clothes business. Khloe has also hosted many talk shows and is a spokesperson for a green product firm.
She also runs a cosmetics line and co-authored two books with her sister. Khloe has a huge amount of social media following, particularly on Instagram and Twitter.
Lamar Odom Girlfriend | Early Life
The Kardashian was born in Los Angeles, California, on June 27, 1984, to Robert and Kris Kardashian. Her father was a well-known attorney who represented footballer OJ Simpson in his high-profile trial for the death of his wife.
Khloe was the second youngest child of Robert and Kris' four children, who included three girls and a boy. Her parents split, and her mother married an Olympic gold medallist in the decathlon.
Bruce had four children from a previous marriage. Kris and Bruce had two children as a result of their marriage. Khloe is the youngest of ten siblings (stepbrothers and sisters). She has a combination of Dutch, English, Irish, and Scottish ancestry on her mother's side.
'Marymount High School,' a Roman Catholic all-girls school in Los Angeles, was her education location. She then left school to pursue her education at home.
At the age of 17, she earned her 'GED.' When she was 18, her father died of esophageal cancer. Despite the fact that Khloe's loss was tragic, it brought her closer to her mother.
Give this one a try, 12 Tallest Women's Basketball Players in History!
Career
The reality show Keeping Up with the Kardashians debuted in 2007. Khloe was seen with her siblings, mother, and stepfather Bruce in the show.
In 2009, Khloe began hosting a weekly talk show on Miami's 'Top 40 Mainstream' radio station, 'WHYI.' She also had a guest appearance in the season 3 premiere of the drama series '90210,' alongside her sister Kourtney.
'The Mix Up with Khloe Kardashian Odom,' a one-hour commercial-free radio show, premiered in 2012. As a result of the show's success, Kardashian was invited to co-host the second season of the American version of 'X Factor' alongside Mario Lopez.
In 2014, a spin-off of 'Keeping Up with the Kardashians,' titled 'Kourtney & Khloe Take the Hamptons,' launched. Following that, Khloe's talk show, 'Kocktails with Khloe,' was televised.
Khloe Kardashian became a brand ambassador for 'Burst Oral Care' in December 2018, and she put the brand's electric toothbrush to the test.
Awards
For her part in 'Keeping Up with the Kardashians,' Khloe has won the 'Teen Choice Award' several times. She won the award four times in the categories of 'Choice TV: Female Reality / Variety Star' in 2010, 2011, 2013, and 2014.
Koko was nominated for the 'In Style Social Media Award' in the 'Unlimited Celebrity Fitspo' category in 2015.
Net Worth and Social Media Presence
Due to her valuable endorsements and other businesses, her net worth is estimated to be around $50 million.
Talking about her social media handles, which is she the most famous for, she has a whopping 234 million followers on Instagram, 29.9 million on Twitter, 24 million on Facebook, and around 700 thousand subscribers on Youtube (as of April 2022).
Lamar Odom Girlfriend | Who is Taraji P. Henson?
In 2009, Lamar Odom and Taraji P. Henson (a professional actress) began dating. Henson got her big break in the film Baby Boy in 2001.
Taraji P. Henson was born on September 11, 1970, to a working-class household in Washington, D.C. Henson's parents split when she was two.
Both of Henson's parents have been described as loving and attentive. Boris, her father, a metal fabricator who was forced to live in his truck after being laid off, has been viewed as a major source of moral support throughout her life.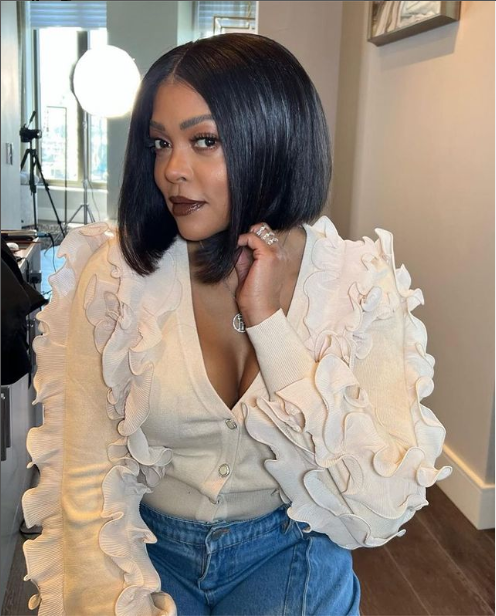 The actress applied to a performing arts high school as a teenager but was not accepted. She instead attended Oxon Hill High School, where she graduated in 1988.
Henson attended North Carolina Agricultural & Technical State University for her freshman year of college, majoring in electrical engineering. She transferred to Howard University to study theater after failing pre-calculus.
The actress was working two jobs simultaneously, one as a Pentagon secretary and the other as a cruise-ship performer. She improved her singing, dancing, and acting skills at Howard, receiving a "Triple Threat Scholarship" in the process.
Career
She starred as 'Shug,' a prostitute, in the 'Oscar'-nominated independent film 'Hustle & Flow' in 2005.
Taraji continued to demonstrate her acting abilities by starring in films such as 'Smokin' Aces' (2006) and 'Talk to Me' (2007).
She was nominated for the role of 'Queenie' in the 2008 film 'The Curious Case of Benjamin Button' at renowned award events such as the 'Oscars' and 'Screen Actors Guild.' She co-starred with Brad Pitt in the picture, which earned her three awards.
The talented actress hosted an episode of 'Saturday Night Live' in 2015. In the absence of Kelly Ripa, she co-hosted the show 'Live! with Kelly and Michael' on March 16, 2015.
She has been in music videos as well as films and television series. 'Testify' and 'Stay' are two of the music videos in which she has appeared.
In 2016, she earned the 'BET Award,' 'NAACP Image Award,' and 'MTV Movie Award' for her performance as Katherina Johnson, a mathematician, in the biographical movie 'Hidden Figures.'
She appeared in films such as 'Proud Mary' and 'Acrimony' in 2018. The same year, she also voiced 'Yesss' in the blockbuster 3D computer-animated film 'Ralph Breaks the Internet.'
Keep up with this one, Al Thornton: Net Worth, Wife & Basketball!
Personal Life
During her undergraduate years, she became pregnant and gave birth to her son Marcell in 1994. Her son was fathered by her high school sweetheart, Kelvin Hayden, a former NFL player, who proposed to her in 2018.
Her matrilineal lineage can be traced back to Cameroon's Masa people.
The relationship between Lamar Odom and Taraji ended because he acknowledged and told falling in love with Khloe Kardashian.
He told some sources that she was a good woman and he had some good times with her.
Net Worth and Social Media Presence
With the excellent performance she gives in the movies, she has a net worth of $25 million.
She also has a huge following on her social media accounts, 19.2 million on Instagram, 5.5 million on Twitter, and 11 million on Facebook.
Lamar Odom Girlfriend | Liza Morales
Odom dated Liza Morales during their teenage days, the mother of his children, for nearly ten years.
The basketball player has three children with Morales: his 25 years old daughter Destiny, 21 years old son Lamar Jr and 17 years old Jayden Odom.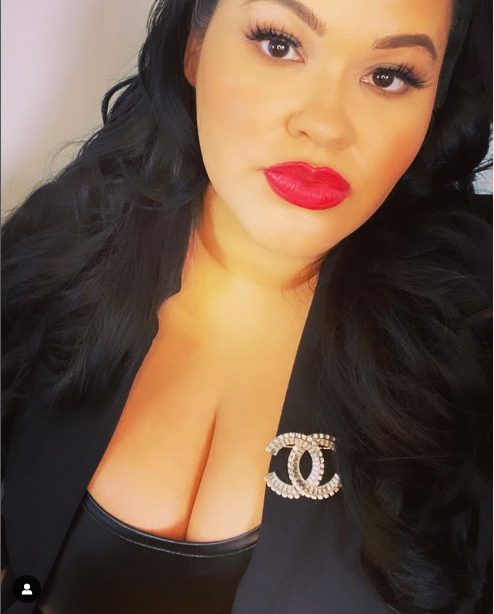 Despite the fact that Morales and Odom divorced 15 years ago, the new reality star, who stars on Basketball Wives, hasn't stayed away from publicly criticizing her former.
In October, Morales turned to social media to accuse Odom of owing her money for their son's college tuition.
Frequently Asked Questions
Is Lamar Odom still rich?
Lamar Odom's net worth is estimated to be $30 million in 2022. Lamar Joseph Odom, a former professional basketball player from South Jamaica, is an American.
What was Lamar Odom's disease?
Odom has been candid about how the death of his child impacted his addiction.