Mike Golic Jr. is a former professional football player, broadcaster, and podcast host. The former football player joined DraftKings to host a daily podcast, 'the GoJo Show,' which he announced via Twitter on April 27, 2022.
Mike is the voice of ESPN Radio, but only a few people know that he was a former NFL player who retired early in his career.
In fact, he was an outstanding prospect who could never really transition his talents into the NFL.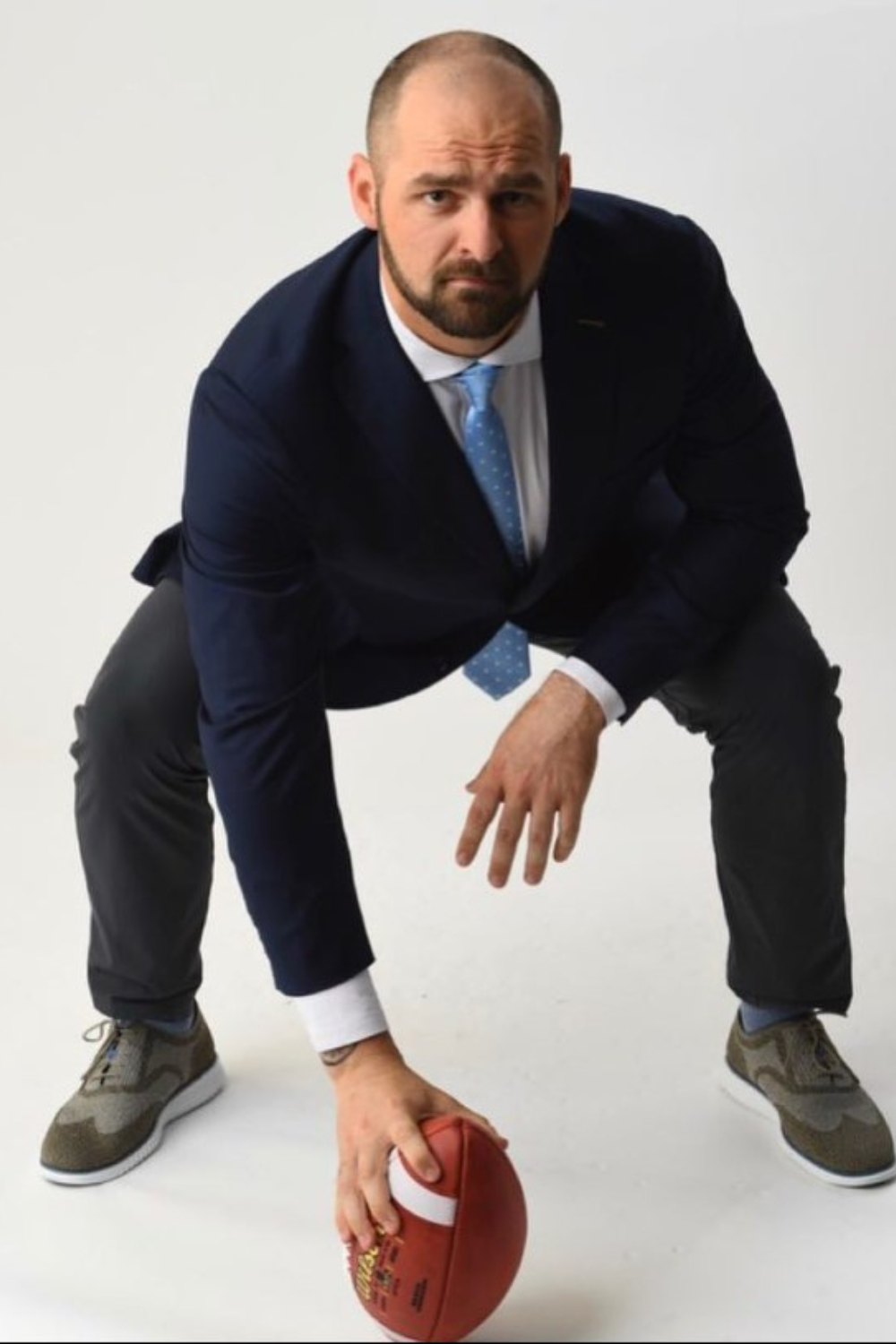 So, we at Playersbio have written this article to inform our readers about Mike Jr.'s early to his current ESPN days.
His net worth, salary, age, height, family, and social media will also be found.
So without further ado, let's begin with the quick facts table;
Quick Facts
| | |
| --- | --- |
| Full Name | Michael Louis Golic Jr. |
| Birth Date | September 28, 1989 |
| Birth Place | Voorhees, New Jersey, U.S.A |
| Nick Name | Not available |
| Religion | Not available |
| Nationality | American |
| Ethnicity | Not Available |
| Education | University Of Notre Dame |
| Horoscope | Libra |
| Father's Name | Mike Golic |
| Mother's Name | Christine Golic |
| Siblings | Sydney Golic, Jake Golic |
| Age | 33 Years Old |
| Height | 6'4″/1.93 m/193 cm |
| Weight | 136 kg/ 300 lb. |
| Shoe Size | Not aAailable |
| Hair Color | Black |
| Eye Color | Black |
| Body Measurement | Not Available |
| Build | Muscular |
| Married | No |
| Girlfriends | No |
| Spouse | No |
| Position | Offensive Guard |
| Profession | ESPN Radio (Current), NFL (Retired) |
| Net Worth | $1.8 Million |
| Franchises | Pittsburgh Steelers, New Orleans Saints, Montreal Alouettes, Arizona Rattlers |
| Years Active | 2013-2016 |
| Social Media | Twitter, Instagram |
| Last Update | March 2023 |
Early Life
Michael Louis Golic Jr. was born on September 28, 1989, in Voorhees, New Jersey. Ever since Golic was a child, he dreamt of becoming an NFL player like his old man, Mike Sr.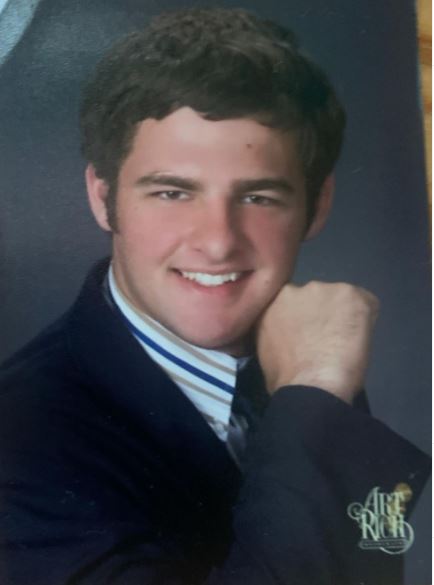 Thus, Mike Jr. and his younger brother, Jake, practiced football all the time, day or night, from very early on. Hence, he was already an excellent player by the time Golic attended high school.
Mike Jr. joined the Northwest Catholic High School, where he was the best player for the Northwest Catholic Indians High School football team in the lineman position.
The New Jersey native was also named to the Connecticut High School Coaches Association Class S All-State team in his junior and senior seasons.
Career (College & NFL)
Golic played college football for the famed Notre Dame Fighting Irish. During his time with the University of Notre Dame, Mike Jr. became a Capital One Academic All-District V team.
He got selected for the Capital One Academic All-America Football Team.
In the 2013 NFL Draft, the New Jersey native was undrafted, which was surprising considering his talent.
However, his fortune turned around when he impressed the Pittsburgh Steelers, who, in turn, signed him as an undrafted free agent.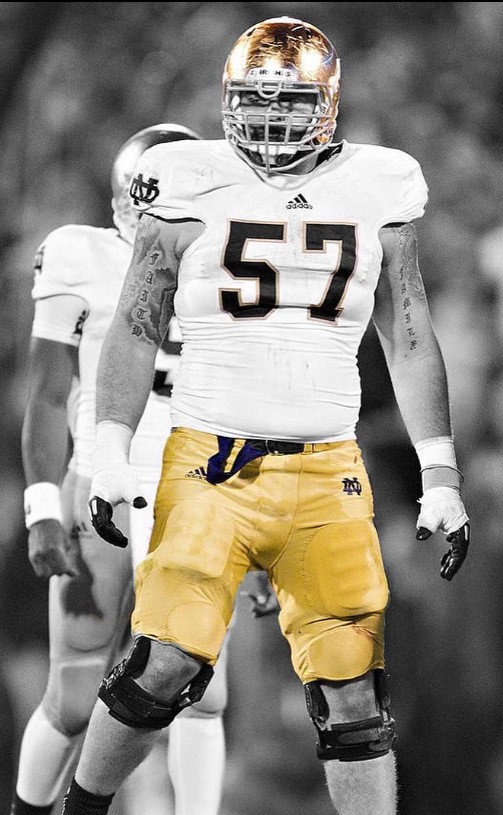 Consequently, he stayed with the franchise for one year before moving to New Orleans Saints, who signed him to a two-year deal. However, Mike Jr. could never really impress the Saints.
Thus, they waived his contract in September 2015, making Golic a free agent once again.
After that, the 1.93 m offensive guard did tryouts for the Montreal Alouettes and Arizona Rattlers before calling a retirement to his playing career in 2016.
He announced his retirement while co-hosting The Dan Le Batard Show with Stugotz on August 19, 2016.
One of his significant achievements was being named the 2014 FXFL All-Star as an offensive guard.
ESPN Radio
Golic has hosted the First and Last show for ESPN Radio. In fact, Mike Jr. has been working for ESPN since he retired from the NFL in 2016. He became a regular guest co-host and later a regular show host.
In 2017, Golic co-hosted Weekend Observations with Jon "Stugotz" Weiner from February 12, 2017, to February 4, 2018.
Likewise, in August 2020, Mike and his partner Chiney Ogwumike debuted their show Chiney & Golic Jr on ESPN Radio.
Podcast
Mike Golic Jr. signed with DraftKings Inc. for a podcast, "GoJo," where former teammate and friend Brandon Newman joined him. In the podcast, they present a different perspective on the latest topics across sports and pop culture.
An hour-long video podcast airs five days a week and is available on Apple Podcasts, Google Podcasts, Spotify, and the iHeartRadio app.
Special Guest: Locked On Wolverine
Mike Jr. appeared on the 2023 episode of the Locked On Wolverine podcast; as the season is over, Mike Golic Jr. discussed what he saw from Michigan football at the back end of the season, his thoughts on how the team moves forward, and who else could be a contender this upcoming season.
Age, Height, Weight & Body Measurements
Talking about his age, Mike Jr. was born in 1989, which makes his age 33 years as of 2023.
The 33-year-old started playing professionally at the age of 23 and retired at the age of 27.
The retired offensive guard stands at 1.93 meters and weighs 300 pounds.
When talking about physical appearance, he has got black pair of eyes and a bald head.
Golic has got tattoos on his hand. He got his first one when he was 19, a winged cross on his arm.
That tattoo was inked on the year of his grandfather's and uncle's demise; thus, he has their initials inked too. After that, he inked many tattoos; however, they were just in random orders.
One of the insane tattoos he has is the portrait of a lady on his right arm.
Moving on, Golic holds American citizenship. However, the ethnicity and religion of the football player are unknown at the moment.
Net Worth & Salary
As of 2023, Mike has a net worth of $1.8 million, accrued mainly through his football and broadcasting career.
Likewise, the 33-year old's net worth would have been considerably higher had he not retired at 27.
Nonetheless, Golic did earn a considerable sum of money during his ill-fated four-year playing career.
To explain, the 1.93 m guard signed a three-year/$1.4 million deal with the Pittsburgh Steelers. Then, for his last year in the NFL, Mike earned $435,000 with the New Orleans Saints.
The former football player is living a luxurious life at present. He is seen roaming around different cities during his holidays.
Information regarding his personal assets, like a bungalow and other assets, is unavailable.
Family & Girlfriend
Mike Golic Jr. was born to his parents, Mike Golic Sr. and Christine Golic. His father was a former NFL player and played defensive tackle for eight seasons. His mother, on the other hand, was a housewife.
Golic grew up with his two siblings Sydney Golic and Jake Golic. Interestingly, Jake is only one year younger than Mike, so we believe the two brothers competed viciously during their teens, as most brothers do.
Jake is also a football player for the Cincinnati Bearcats as a tight end.
Talking about his love life, Mike is not married or in a relationship at the moment.
Social Media Presence
Despite being a football player, Mike is new to exposure to a wide range of audiences. He has fans and followers all over the world.
The former football player mainly uses Instagram and Twitter to update his daily activities, career highlights, and pets too.
On Twitter, he is available as @mikegolicjr. He joined Twitter in May 2010, and most of his Twitter is filled with stuff related to his career.
Likewise, his Twitter bio says: 'Suey winner for Best Story of 2017 / co-host of Chiney & Golic Jr 4-7p ET / your boos mean nothing, I've seen what makes you cheer.'
On Instagram, he is available under the handle @mikegolicjr.
Instagram: 49.8k followers
View this post on Instagram
Twitter: 253.9k followers
Mike Golic Jr. | Popularity
Mike, a former football player, broadcaster, and podcast host, has gained several fans all around the globe.
The above graph illustrates the popularity of Mike in the United States based on Google searches over a year.
Mike Golic Jr. | FAQs
What is Mike Golic Jr. doing?
Mike is currently hosting a show called Chiney & Golic Jr with his partner, Chiney Ogwumike, on ESPN Radio and the podcast with DraftKings, 'GoJo.'
Whom is Mike Golic Jr. dating?
Mike is not dating anyone and enjoying his single life at the moment. He is focusing more on his career rather than his relationship.
Which Position did Mike play?
Mike played as an Offensive Guard.
What are the Jersey Numbers of Mike?
Mike wore Jersey number 57 and 67 during his professional soccer career.