Raisel Iglesias Travieso was born in Cuba on 1990 January 4 and currently stars as a right-handed pitcher for the Los Angeles Angels, donning jersey number 32.
Coming from a Spanish heritage, his parental surname is Iglesias, and his maternal name is Travieso.
Before moving to Los Angeles Angels, he used to play for the Cincinnati Reds. He was bound by the seven-year contract value of $27 million on June 27, 2014.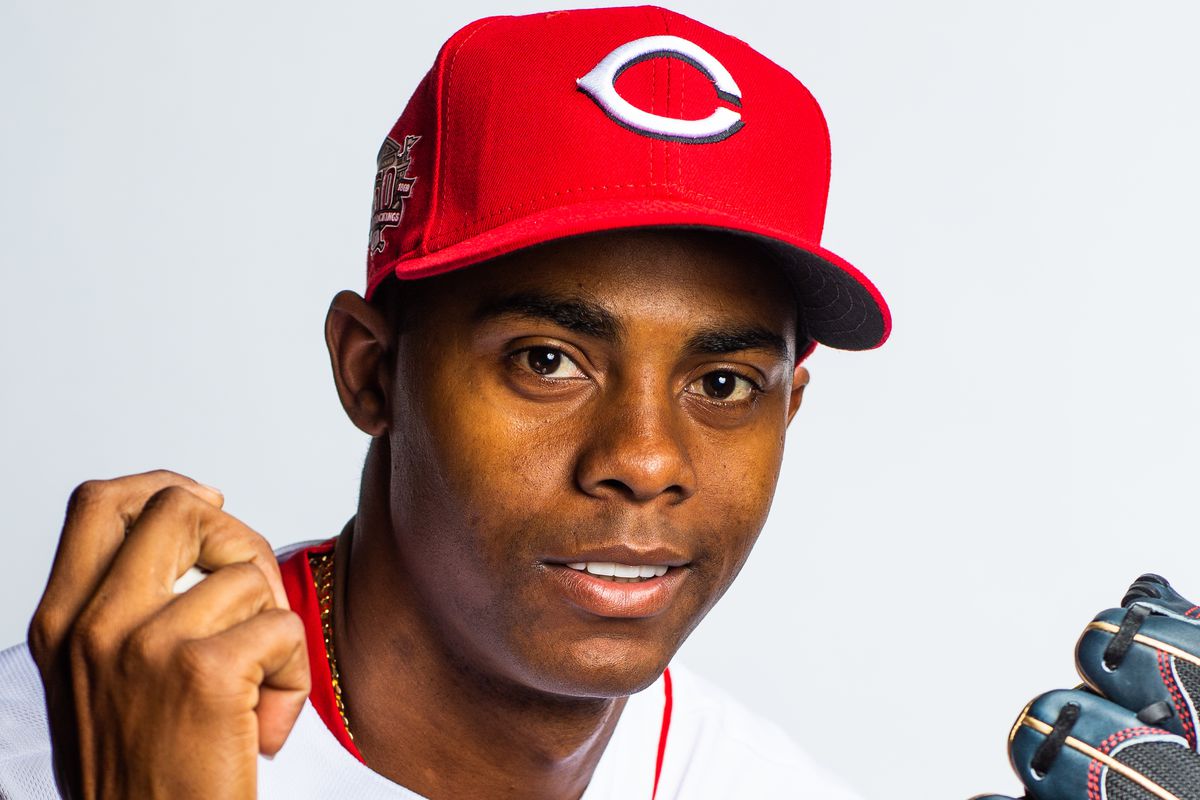 Likewise, there is always more to someone's life than what is seen, and Raisel is no different.
Today, there will be more information on his career and personal life.
Quick Facts:
Full name
Raisel Iglesias Travieso
Nickname
Raisel
Birthdate
January 4, 1990
Birthplace
Isla De La Juventud, Cuba
Nationality
Cuban
Ethnicity
Mixed
Religion
Christian
Horoscope
Capricorn
Age
33
Father's name
Not Known
Mother's name
Not Known
Residence
Louisville
Marital status
Married
Wife's Name
Unknown
Height
1.88 meter/ 6'2″
Weight
165 lbs/ 75 kg
Body type
Athletic
Eye Color
Black
Hair Color
Black
Position in team
Pitcher
Current Team
Los Angeles Angels
Jersey Number
32
Net worth
$20 million
Awards

Reds Johnny Vander Meer Award 2017
Al Reliever of the month 2021

Career Earning
$23 million
Salary
$8,041,667
Hobbies
Fishing
Win-Loss
25-36
Saves
132
Merch
Baseball Card, Autographed MLB Jersey
Last Update
November, 2023
Raisel Iglesias | Family
The Angels' pitcher was born in Isla De La Juventud in Cuba. Raisel has a prominent family members, including him other 5 siblings.
According to sources, one of his brothers lives with him in his home in the states.
From his name, we can assume that his parents are Cuban. However, there is not much information to date.
On top of that, he also wants to keep their profile low-key from the prying eyes of the media.
Early Life
Before playing as a professional, Iglesias played in the Cuban National Series and also for the Cuban National Baseball team.
Sadly, that same year, in 2013, he tried fleeing from his home country.
Besides that, he tried to escape in the mountains of his hometown, Isla De La Juventud, but more likely couldn't and was caught and then detained.
But with determination, Iglesias successfully defected from Cuba, and he settled in Haiti in December 2013. He then tried out in Mexico as well.
Raisel Iglesias | Personal Life & Girlfriend
We all know that Travieso is a famous Major League Baseball sensation, standing 1.88 meters tall and weighing 75 kg. Aside from being a world-class player, he is a good-looking man.
The relationship status of Iglesias has still been kept a secret, but as per Wiki, he has one son with his girlfriend.
But he has kept his girlfriend and son low-key, so their presence is not seen on social media.
Here is about Mike Trout, one of the best players in baseball games. If you are curious about him and his life, career, and many more, then click here >>
Raisel Iglesias Travieso | Career
As an amateur, Iglesias played in the Cuban National game.
Raisel knew he was destined to play baseball the moment he played for the Cuban National Team. He also played in the 2013 World Baseball Classic and 2013 World Port Tournament.
Likewise, Raisel knew that he was good at baseball when traveling to Venezuela with the Cuban National Team. He was only 12 years old for the first time.
Not only in MLB, but he played for his hometown team Isla de la Juventud, in the Cuban National series.
He did not want to talk about his childhood to anyone, his parents, or his lifestyle and upbringing in Cuba.
The Cincinnati Reds officially selected him into their forty-man list
On June 27, 2014, Raisel Iglesias Travieso signed a seven-year contract with the Cincinnati Reds, worth $7 million.
After Iglesias settled, he bought his first car, a Dodge Charger muscle car.
In 2015, the Cincinnati Reds appraised Travieso as a preliminary pitcher.
Accordingly, the Cuban started the season in the Cincinnati Reds' inaugural day starting rotation and finally made his MLB debut on April 12, 2015.
He had a couple of spells on the incapacitated list, limiting him to only 18 games, 16 of them starts. Likewise, Travieso's best was 3-7 with 104 strikeouts.
The following season, Raisel was moved to the bullpen. He also served as an arrangement man and former for the Reds, finishing with six saves in 37 games.
However, in 2019, Iglesias started the season as the Reds' closer and ended the year with career-tops in saves and appearances.
Likewise, on August 8, 2020, Iglesias gained his 100th MLB career save against the team Brewers.
On December 7, 2020, Travieso was transferred to the Los Angeles Angels for Noe Ramirez and Leo Rivas.
Raisel Iglesias Travieso | Awards & Achievements
As we know, this Raisel Travieso is an outstanding player, and his team has won many matches.
When he played for Cincinnati Reds, Iglesias won the "Reds Johnny Vander Meer Award" in 2017.
The Cuban recently won "AL Reliever of the Month" for his current team Los Angeles Angels.
Some Interesting Facts about Raisel Iglesias
Sports achievement:

Travieso was very good at swimming during a high school competition and won a bronze medal.

Pastimes: Raisel likes to go fishing through the off-season with his Family.
First Car: Iglesias said his first car was Dodge Charger.
Memorable birthday: 25th birthday when he had his whole Family with him to have a good time together.
The non-baseball destination he would love to visit: is Brazil.
Preferred music: Reggaeton, Pop music.
Pets: Travieso has 2 German shepherd dogs (Diablo and Luna); besides, he had more than 50 pigeons in his home in Cuba.
Preferred TV show: Soap Operas.
The greatest gift is given: Autographed glove to a kid in Los Angeles.
Preferred meal: Rice and Steak.
Here is the link for you to find out their Bio, Career, Net Worth, and much more interesting about Ronald Torreyes >>
Net Worth & Contract
As known as a pitcher, he earns about $80,411,667 as his yearly salary from Cincinnati Reds.
Further, Travieso has a projected net value of around $20 million.
Until 2019, Raisel Iglesias Travieso earned an estimated $23,000,000 from his entire MLB career.
Similarly, on November 21, 2018, he signed a three-year bond worth $24 million with Cincinnati Reds.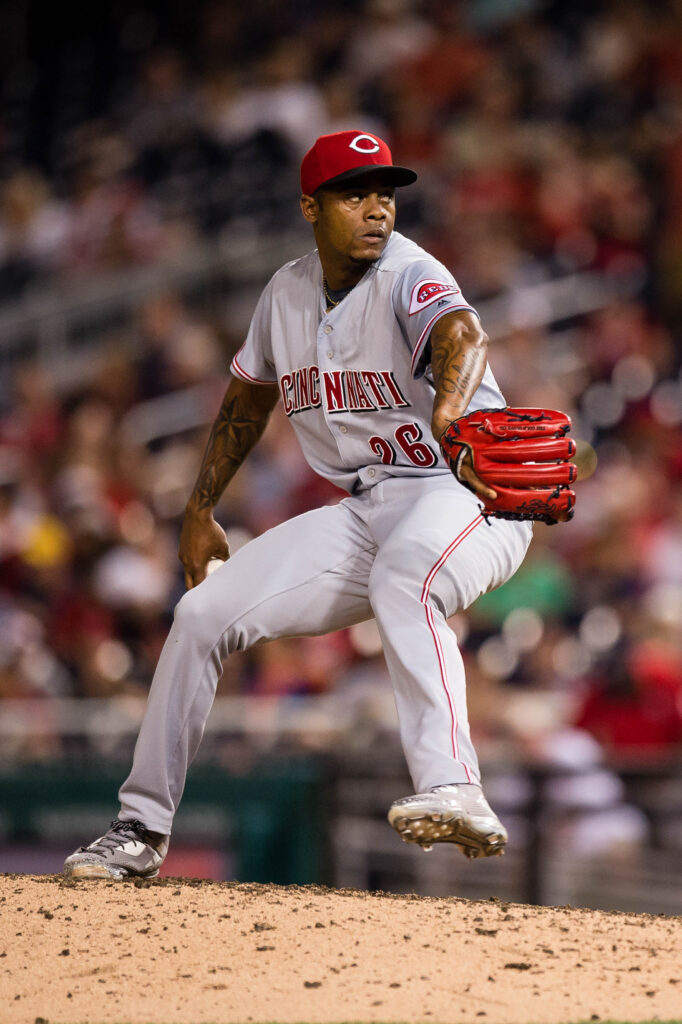 On top of that, his bond also has an amount of money of nearly $24 million in his contract.
Besides Travieso's financial earnings, his assets include homes and cars. Moreover, pitcher earns a considerable amount of money from many sponsorships deals.
Moreover, on December 7, 2020, Travieso was traded to the Los Angeles Angels for Leo Rivas and Noe Ramirez.
Accordingly, here is the link to Deivi Gracia for you all to find out about his Bio, Career, Net Worth, and many more exciting things >>
FAQs about Raisel Iglesias:
How many saves does Raisel have?
| | | |
| --- | --- | --- |
| 2021 | W-7 | SV-27 |
| MLB Career Sheet | W-25 | SV-133 |
Is Raisel Iglesias a starting pitcher?
First, the Cincinnati Reds added him to the roaster of 40 men, and later in spring training, the team analyzed Raisel as a starting pitcher.
Who does Raisel play for?
Raisel currently plays for the Los Angeles Angels as a pitcher.
How fast does Raisel Iglesias throw?
Raisel Iglesias's speed was measured at 96.0 MPH, and the top was 98.8 MPH.
Who did the Reds trade for Iglesias?
The Reds traded Iglesias for Noe Ramirez and Leo Rivas on December 7, 2020.