Stephanie McMahon is an American businesswoman and a retired professional wrestler. She appeared as an authority figure on the RAW, SmackDown, and NXT brands.
In July 2022, she started working as the chairwoman and co-chief executive officer (CEO) of the WWE; however, Stephanie resigned in January 2023.
She broke the news via her Twitter handle on January 11, 2023.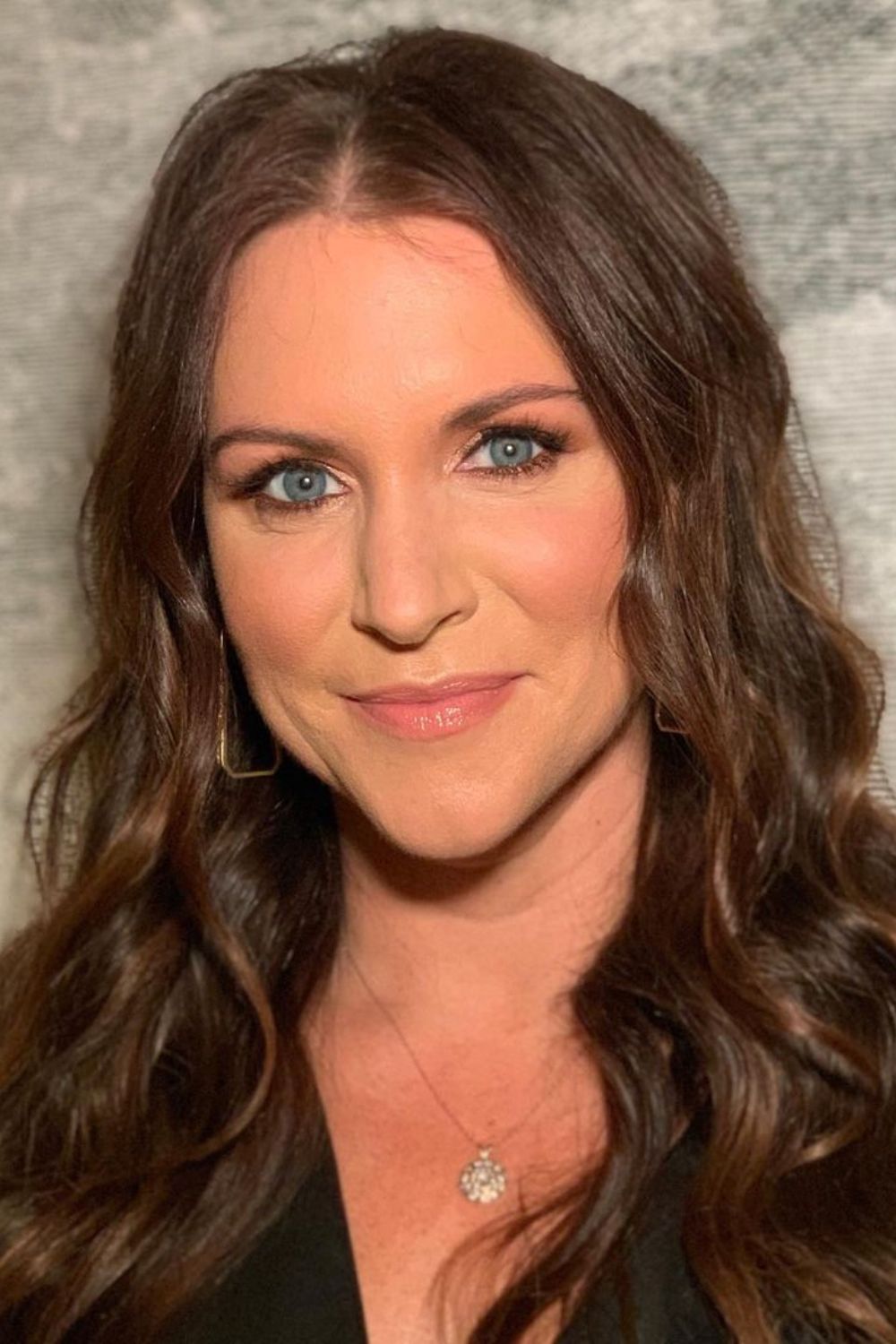 She is also the leading brand official (CBO) of WWE. Having spent more than two decades in WWE, she has managed to make a career and show everybody how women can take leads in such male-dominated sports fields.
Hence, today we'll discuss this inspiring lady's early life, career, net worth, education, and charity work. So, read till the end to find out more about Stephanie.
Before going in, let us quickly look at some of the facts.
Quick Facts
Full Name

Stephanie Marie McMahon

Birth Date

September 24, 1976

Birth Place

Hartford, Connecticut

Nick Name

The Billionaire Princess & Queen Of Queens


Helmsley
Religion

Christianity

Nationality

American

Ethnicity

Irish-American

Education
Greenwich Country Day School
Greenwich High School


Boston University (1994-1998

)

Horoscope

Libra

Father's Name

Vincent Kennedy McMahon

Mother's Name

Linda McMahon

Siblings

Yes (Shane McMahon)

Age
47 Years Old
Height

5 ft 8 in/1.73 m/173 cm

Weight

65 kg/143 lb

Hair Color

Dark Brown

Eye Color

Blue

Marital Status

Married

Husband

Paul Michael Levesque (Triple H)

Children
Aurora Rose Levesque
Murphy Claire Levesque


Vaughn Evelyn Levesque

Profession

Wrestler, Businesswoman, Chief Brand Officer Of WWE And,

Co-Founder Of Connor's Cure

Net Worth
$150 Million
Salary
$1.7 Million Annually
Currently Works At

Chief Brand Officer Of WWE

Affiliations

AD Council, Board Member Of

USO Metropolitan Washington, WWE, Children's Hospital Of Pittsburgh Foundation

Active Since

June 27, 1998

Social Media
Instagram, Twitter
Merch
Action Figures, Magazine
Last Update
December 2023
Early Life & Education
The professional wrestler was born Stephanie Marie McMahon on September 24, 1976, in Hartford, Connecticut, United States.
McMahon first attended Greenwich Country Day School for her primary schooling. Later, for her high school education, she joined Greenwich High School.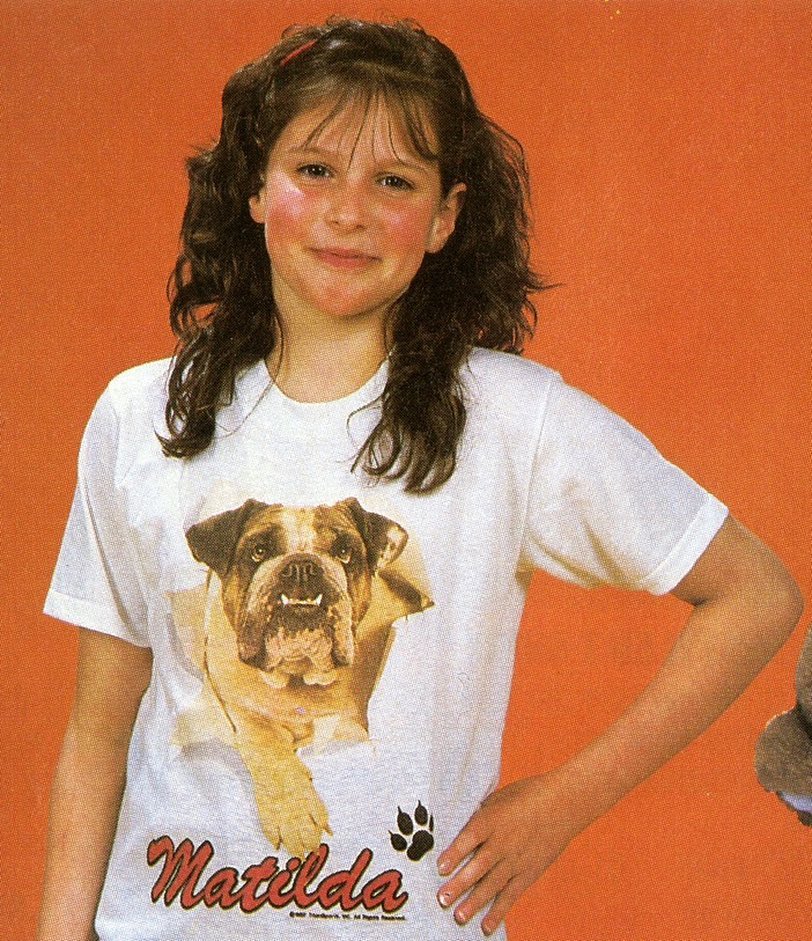 At 13, McMahon modeled for the World Wrestling Federation merchandise catalogs for T-shirts and hats. She also started working for WWE in her early teens.
In 1994, Stephanie enrolled at Boston University and majored in communications. After completing her education in 1998, McMahon started working full-time for the WWF.
Family
McMahon is the daughter of Vincent Kennedy McMahon and Linda McMahon and comes from a family of wrestlers.
Stephanie is the fourth-generation wrestling promoter of her family. Her father, Vince, was a former American professional wrestling promoter and executive.
Likewise, he was also an American football executive and media proprietor. Vince worked as the chairman and CEO of WWE, the world's largest professional wrestling company.
Vince is the founder and owner of Alpha Entertainment.
He also owns and wields the majority of the voting power of WWE and returned to its executive chairman position in 2023. It was rumored that Vince was returning to pursue a sale of the company.
It was reported that Saudi Arabia placed a winning bid of $6.5 billion for WWE.
Likewise, according to a source Saudi Arabia Public Investment Fund bought WWE on 10 January 2023, late Tuesday night.
Following the WWE sale, it will become a private company.
Stephanie's mother, Linda Marie McMahon, is a political executive, retired professional wrestler, executive, and performer.
Linda also worked as the 25th administrator of the Small Business Administration from 2017-2019.
Besides that, she grew up with her brother Shane McMahon, a businessman and professional wrestler.
He is renowned for his WWE tenure as a wrestler, producer, and minority owner. Shane is the founder and executive chairman of Ideanomics.
Stephanie is a renowned personality in wrestling history, holding an American nationality and belonging to the Irish-American ethnicity. In addition, she is Christian by religion.
Age & Body Measurement
McMahon has reached the age of 47 but is still in her business and other fields.
The wrestler's horoscope is Libra, and from what we know, the people of this sign are diplomatic, social, fair-minded, and cooperative simultaneously.
Similarly, McMahon stands 1.75 meters tall and weighs about 143 lbs.
As a wrestler, she takes great care of her body and is a fitness enthusiast.
She has long brown hair and blue eyes that complement her fair skin complexion.
Diet & Workout
Stephanie McMahon is a mother of three children, however, have not changed at all; she still has the same body, weight, and measurements.
The reason behind her fitness is her strict diet plan and intense workout. As explained by McMahon, her fitness coach and nutritionist is Dave Palumbo.
Advancing her workout routine, McMahon starts with her upper body using dumbbells and progressive reps.
Then, she uses Tabata-style circuits to accentuate her abs.
All in all, McMahon is into the Keto diet.
Business & Wrestling
Business Career
McMahon first appeared on WWF at Rowdy Roddy Piper's Halloween party. Then, in 1998, she began working full-time.
Initially, she modeled for T-shirts and hats at WWF sales and merchandise and then was given the position of an account executive in the WWF sales office in New York.
She then moved to try wrestling and took part in numerous matches.
In 2006, she was honored with the director of creative writing and became the senior vice president.
She also supervised the content for television and pay-per-view programs, talent management, and marketing.
After that, in 2013, she was acknowledged as the chief brand officer and the lead ambassador of WWE.
To build a playground for WWE's annual WrestleMania week in Louisiana, Stephanie, with CMO and CRO Michelle Wilson, announced a partnership in 2014 between WWE and KaBOOM!
During WWE's annual Business Partners Summit on April 15, 2014, she confirmed a new logo would debut the night after WWE SummerSlam.
Due to an investigation by WWE's Board of Directors into reported "hush money" paid to a former employee by Vince McMahon following an affair, he withdrew as Chairman and CEO of WWE. His daughter Stephanie replaced him as WWE's interim Chairwoman and CEO on June 17, 2022.
As Vince McMahon retired from his position at WWE on July 22, 2022, he named his daughter the company's new Chairwoman and Co-CEO (along with Nick Khan).
Triple H also became the Head of WWE creative.
Wrestling Career
Stephanie performed on several WWE television shows after she joined the organization in 1999. In 1999, a professional wrestling television program, SmackDown, had just started, but McMahon had a clash with her father.
To protect her position, she started participating in a range of matches with A-Train and Brock Lesnar. Even though her mother supported her, she got dismissed from the job and succeeded the wrestling manager, Paul Heyman.
Again in 1999, she coupled up with the wrestler Test and knocked out Jeff Jarrett and Debra.
That year, Stephanie conquered the WWF Women's Championship after winning against Jacqueline. In 2000, she lost the WWF Women's Championship losing against Lita.
Eventually, she co-formed a team, The Alliance, with her brother, Shane, which got defeated by Team WWF, which consisted of The Undertaker, Chris Jericho, Kane, Big Show, and The Rock, in the Survivor Series. After their defeat, the duo got dismissed from WWF.
In 2001, Stephanie and Triple H won against Kurt Angle and Trish Stratus. In February, she overcame Trish Stratus again.
Later that year, Stephanie performed in The Weakest Link, where WWF celebrities compete with each other.
Likewise, in 2002, she returned to WWF, which was renamed WWE. Then, she designed the WWE Tag Team Championship title and got Hulk Hogan to sign for SmackDown, but this did not go well with her father.
Hence in 2013, she became a constant in WWE and decided to rule the company with her husband.
WrestleMania
The pair acted as a power couple named The Authority from 2013 to 2016.
Vince McMahon declared Stephanie as the commissioner of the Raw brand in 2016. In one episode of Raw on October 30, 2017, she returned and confronted the Raw General Manager, Kurt Angle.
McMahon began a feud with Ronda Rousey upon her signing, leading to the tag-team match at WrestleMania 34 against Rousey and Kurt Angle, and Triple H, her husband.
It was her first match since SummerSlam 2014 and her first-ever WrestleMania match. Stephanie and her team lost when she tapped out to Rousey.
Consequently, she began again making sporadic appearances on TV.
Media Career
In 2009, McMahon appeared beside her mother on Business News Network's The Market Morning Show. Along with that, Stephanie has also been on several ESPN shows.
McMahon also appeared with a wrestler, Big Show, on Food Network's Dinner, Impossible. In 2013, Stephanie became the honorary chairperson at the Special Olympics in Connecticut.
She was a part of various WWE video games like WWF No Mercy, WWF SmackDown, WWE Raw 2, WWE Crush Hour, WWE SmackDown, Here Comes The Pain, and many more.
Along with that, she also featured in the series, Total Divas during its first season.
In 2014, WWE launched the WWE Fit Series, where McMahon starred as a trainer in a fitness video composed for women.
She has also done a voice-over for the animated film Scooby-Doo and WWE: Curse of the Speed Demon.
Stephanie announced via Twitter in May 2016 that she would write her memoir, which was expected in 2020 but was never released.
Furthermore, Stephanie has also been on a celebrity edition of the series Undercover Boss, where she started as a new employee in the WWE office.
Awards & Achievement
Stephanie was honored with outstanding awards and achievements for her input in the WWE company. In addition, in 2000, McMahon was recognized as the Woman of the Year.
Subsequently, in 2002, she obtained the Pro Wrestling Illustrated magazine's Feud of the Year award.
In 2013, she again received the award. Stephanie has received two Slammy Awards and is titled for the WWF Women's Championship.
She won the Legacy of Excellence Award in 2016 and has been recognized as the Most Powerful Women in Cable honoree by Cable magazine four times.
She has been honored with many more awards.
Net Worth & Salary
Throughout her career, Stephanie has served in several sectors of WWE, which has ultimately gained her a vast amount of money.
Today she stands with a whopping $150 million net worth, a combined net worth with her husband. She holds most of the couple's wealth and most of WWE's common stock.
She also makes $1.7 million yearly from her salary, which means her monthly wage amounts to $775,000 for her corporate role and on-screen appearances.
Additionally, she owns 2.5% of the total shares of WWE and received $2.2 million for the chief brand officer (CBO) role.
Triple H has had a fantastic career as a wrestler; he also gets a significant amount from his other individual projects like endorsements and business.
Charity
As a mother with three daughters, Stephanie has a warm, loving heart that understands the pain of every mother and child.
When she met Connor, The Crusher, she wanted to extend her helping hand to the family for the first time. But, unfortunately, the child did not survive.
After his tragic death, WWE declared that they were setting up Connor's Cure to help families and children diagnosed with pediatric cancer at a young age.
Additionally, Stephanie has served to promote awareness of many other charitable causes.
McMahon and WWE also support Susan G. Komen, a breast cancer charity, by going pink for October. Along with that, she also executes an active role in the community and participates in anti-bullying campaigns.
Stephanie McMahon Personal Life | Husband & Kids
McMahon and Paul Levesque, famously referred to as Triple H, began dating in 2000 during their scripted affair.
Later, in 2003, on Valentine's Day, the couple got engaged. Likewise, on October 25, the power couple tied the knot at St. Teresa of Avila Church in New York.
The power couple has a beautiful family with three daughters. Aurora Rose Levesque, their eldest child, was born in 2006, Murphy Claire Levesque was born in 2008, and Vaughn Evelyn Levesque was born in 2010.
Their eldest daughter, Aurora Rose, has already realized her interest in wrestling and wants to become a professional wrestler and join the business once she gets older.
Plastic Surgery
McMahon, the daughter of former WWE CEO Vince McMahon, had been compelled to show her as "perfect."
WWE is a stage that is simply the "survival of the fittest." Also, as young girls face critics, they get ready to go under the knife. As for Stephanie McMahon, she has gone for chest enhancement and nose jobs.
After her chest enhancement, she suffered a few wardrobe malfunctions.
"But what had happened was, at one point in time, I was heavier, and then I had lost some weight, and I didn't like the way I looked, and I wasn't confident in how I looked."
-Stephanie Mcmahon
Social Media Presence
The WWE star is active on her social media and occasionally updates it. She has 2.3 million followers on Instagram (@stephaniemcmahon), where she shares her personal and professional life updates.
View this post on Instagram
Also, Stephanie has a Twitter account (@StephMcMahon) with 3.2 million followers.
Popularity Graph
Stephanie McMahon Levesque is a businesswoman and a retired wrestler.
The above graph shows McMahon's popularity over the past twelve months.
Frequently Asked Questions (FAQS)
Where do Stephanie McMahon and Triple H live?
Stephanie and Triple H live in a mansion in the small town of Weston, Connecticut, with their three daughters.
Does Stephanie McMahon have a lookalike?
Yes, the retired wrestler's looks are often compared to p****graphic film actress Rachel Roxxx.
How much of WWE does Stephanie McMahon own?
Stephanie McMahon currently owns 2.5% of WWE's total share, with a voting power of 4.5%.
Did Stephanie McMahon and Randy Savage date?
The two dated when Stephanie was only 17 years old. Although these rumors have not been confirmed, many sources report that their relationship ended after Stephanie's father found out about their relationship.