Thierry Henry picked up soccer because of encouragement from his parents. He went on to win it all at the biggest stages and became one of the legends of the game.
Henry is one of the few players loved by all soccer fans and admired by his teammates and opponents.
His gameplay showed tremendous strength, and he was a prolific goal scorer.
However, many might not know the role his parents played for him to achieve his goal.
Thierry Daniel Henry is a 46-year-old former soccer player who played for European elite clubs.
Thierry started his career at AS Monaco, where he first played in the youth team and flourished under the guidance of Arsene Wenger.
Furthermore, he had a brief stint with Juventus before moving to England and reuniting with his old boss Wenger at Arsenal.
With the Gunners, Henry led the team to an incredible Invincible win, a record that still stands to this day.
The Arsenal legend then moved on to Barcelona, where he was part of an iconic treble-winning team alongside Messi, Iniesta, Xavi, and co. under Pep Guardiola.
Moreover, Henry retired in 2012, having played for New York Red Bulls. He opted to go for punditry and is still continuing to do so for CBS Sports.
Besides, Henry has represented the French national team, won World Cup and Euro, and is the second all-time top goal scorer.
Thierry Henry's Parents: Antoine And Maryse Henry
Henry's gameplay attracted all soccer fans. He had an exuberant style and could beat any defender with his pace and power.
On top of that, he had equally unique finishing. However, this wouldn't have happened if his parents didn't push him to pursue a soccer career.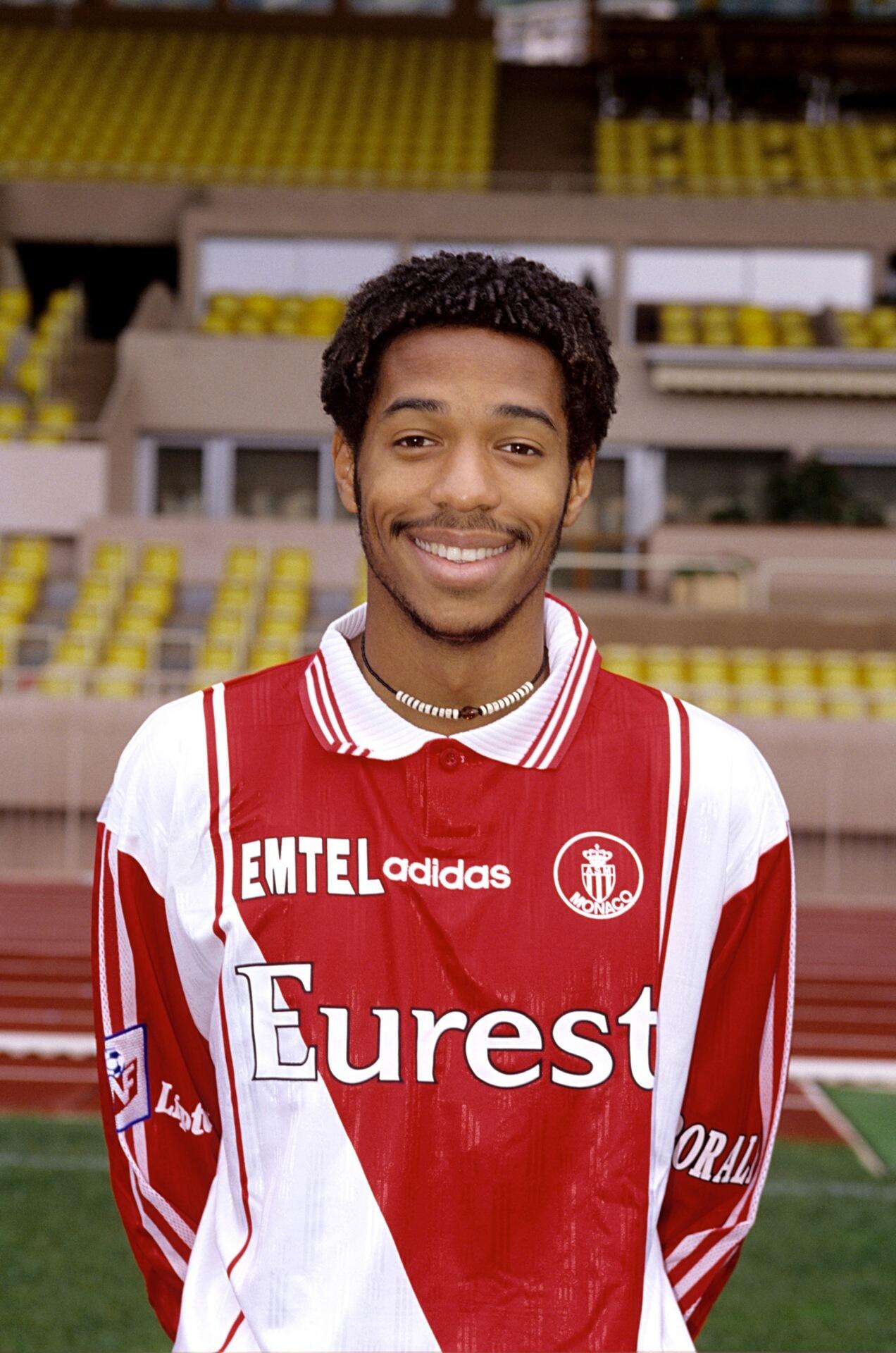 Henry's father, Antoine, is from the Caribbean island of La Desirade in Guadeloupe, and his mother, Maryse, is from Martinique. Thus, Thierry carries the Antillean heritage.
Furthermore, Thierry was born and raised in the tough neighborhood of Les Ulis in France.
As a child, he didn't show any interest in soccer, but his parents encouraged him to play.
His father took him to train, while his mother always supported and motivated him.
However, not much information about the parents of French legend is available.
Henry's Coaching Career
Henry began his career as a coach through Arsenal's youth systems. His love for the game pushed him to train young players like Alex Iwobi.
Henry coached his first club, AS Monaco but couldn't succeed due to several issues. However, he did leave behind a sense of professionalism in the squad.
Moreover, he worked as an assistant coach for the Belgian national team and was part of the 2018 World Cup 3rd placed squad.
Not to mention, Belgian player Romelu Lukaku shares a special relationship with Henry. He has often expressed how grateful he is towards the legend.